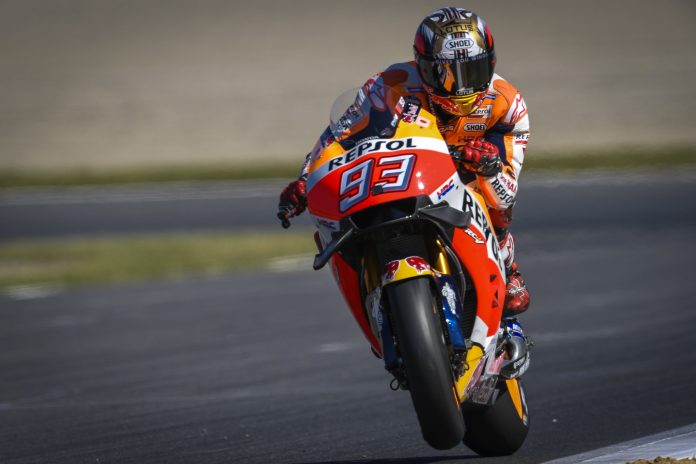 Honda Asian Journey 2016 – The rise of Honda Racing in Asia and what it holds for future Asian talents.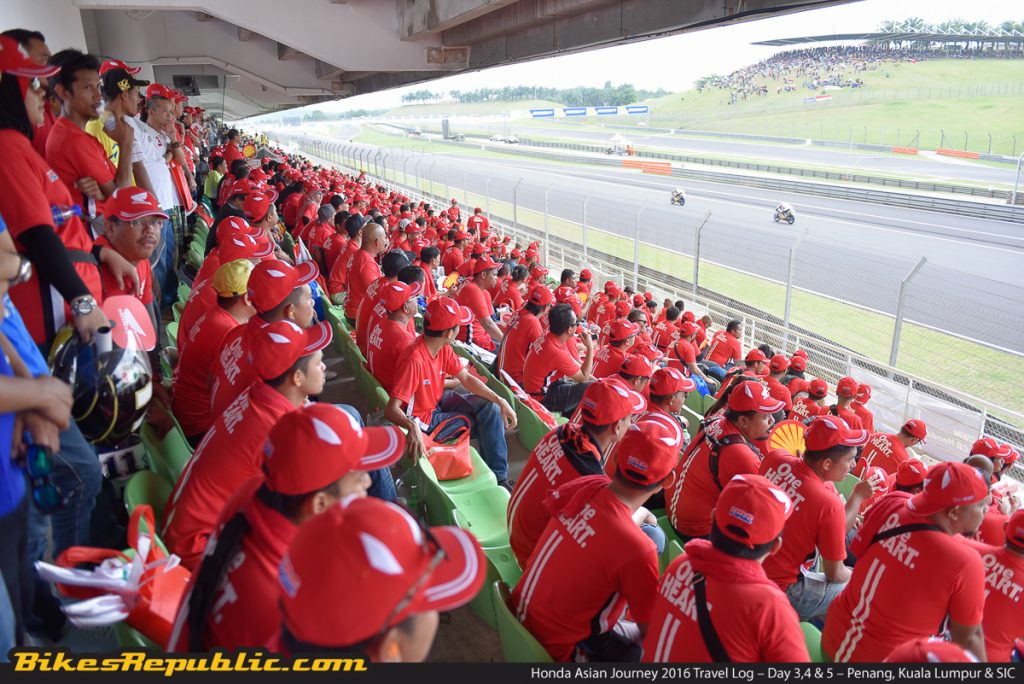 With its main destination being the recent 2016 Shell Malaysia MotoGP weekend, it was no surprise to note that perhaps the secondary mission in the inaugural Honda Asian Journey 2016 lies in the marque's own journey through the world of motorsports.
While it may not seem like it, the sport's whole 'race on Sunday, sell on Monday' philosophy applies to the mighty Japanese red wing marque too. Racing does help sell big bikes, especially when talking about things like the new 2017 Honda CBR1000RR SP Fireblade superbike and Honda RC213V-S GP replica hyperbike.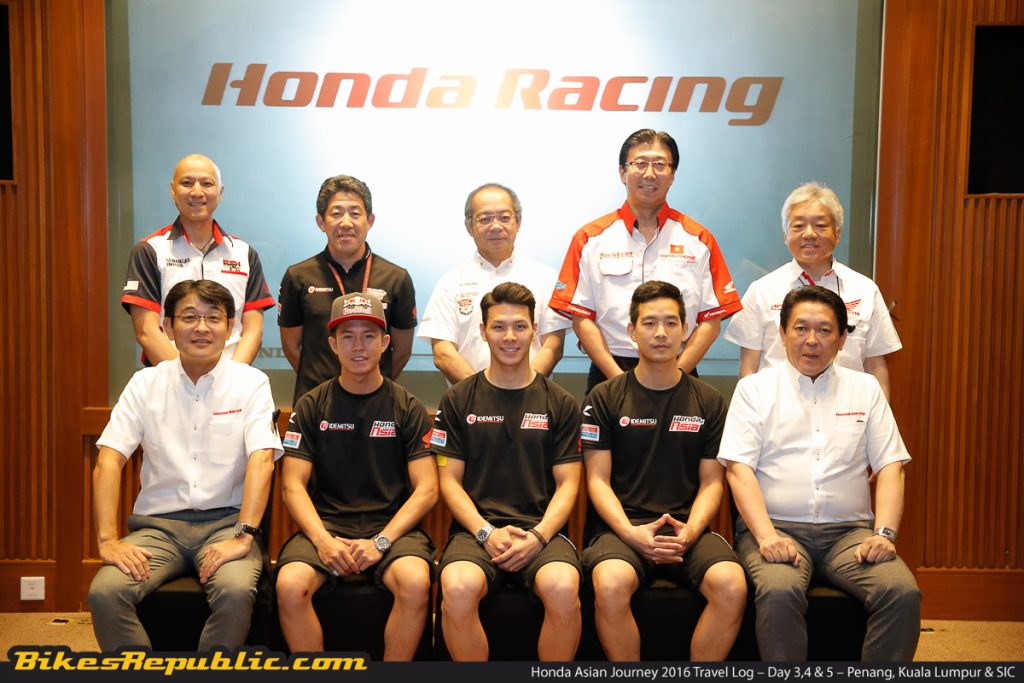 With that in mind, it was easy to see why over the last few years, Honda Racing has somewhat quietly ramped up its talent development efforts here in Asia. Honda's is involved in a multitude of national and regional championships, with Malaysian arm Boon Siew Honda Sdn Bhd themselves vesting heavily in both the Malaysian Cub Prix and the FIM Asian Road Racing Championship series.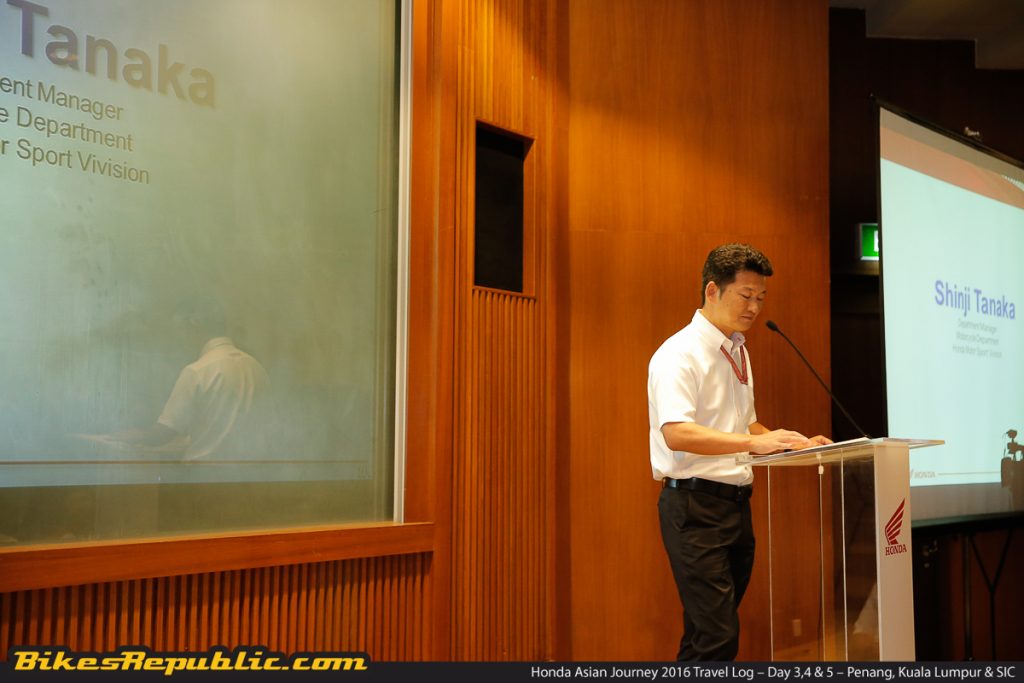 And it appears things will take on a bigger scheme following details that were presented during a special press conference held last weekend. The core mission for Honda Racing in Asia is simple, and that is to nurture local talents towards becoming MotoGP stars of the future.
With what's already done and achieved, Honda revealed the next evolutionary step for its regional racing development program. Firstly, both the Honda Asia Dream Cup and the Asia Talent Cup series will be integrated together as a whole new program starting from next year onwards.
Explaining the move, Noriaki Abe, Honda Motor Operating Officer and Chief Operating Officer Regional Operations (Asia & Oceania) notes, "I believe that it is significantly important for us to find young and talented local riders who have potential to compete at World Grand Prix. And for that, we have to expand and strengthen our motorsports activities in every country in Asia."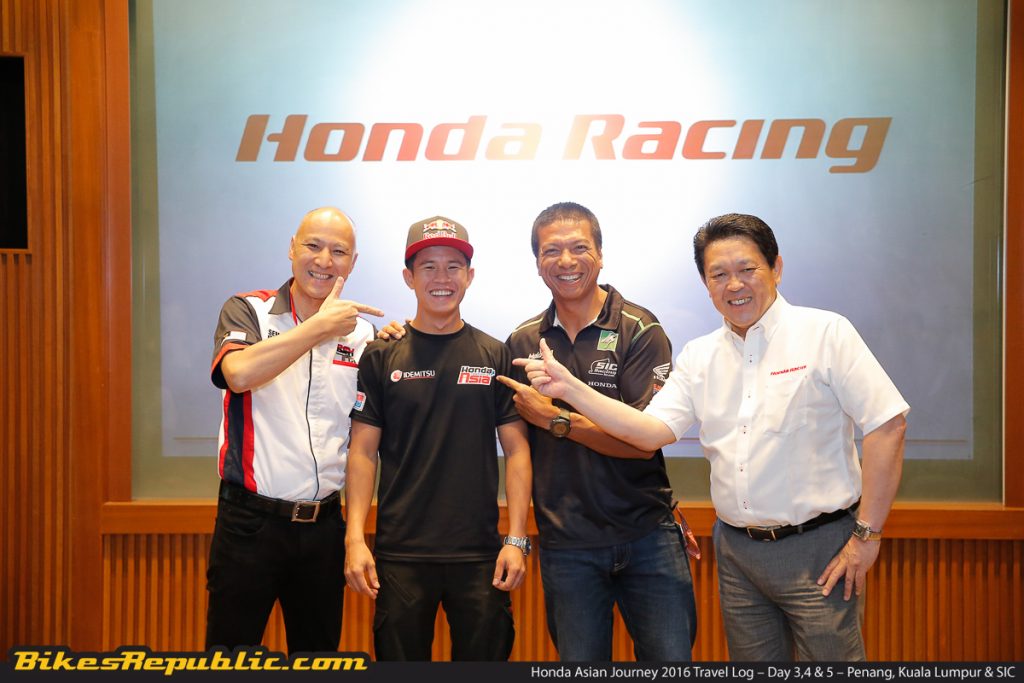 And to ensure this mission is achieved on a local level, Honda has even forged new alliances with a number of strategic partners, one of which being the Sepang International Circuit (SIC). Together with Boon Siew Honda, SIC plans to organise a new Malaysian Talent Cup (tentative name) program using the Honda NSF250 Moto3 platform – just like the Asian Talent Cup.
Honda, through Boon Siew Honda, aims to support this race by sending both riders and mechanics and give them the opportunity to master the same machine as Moto3 early on a local level.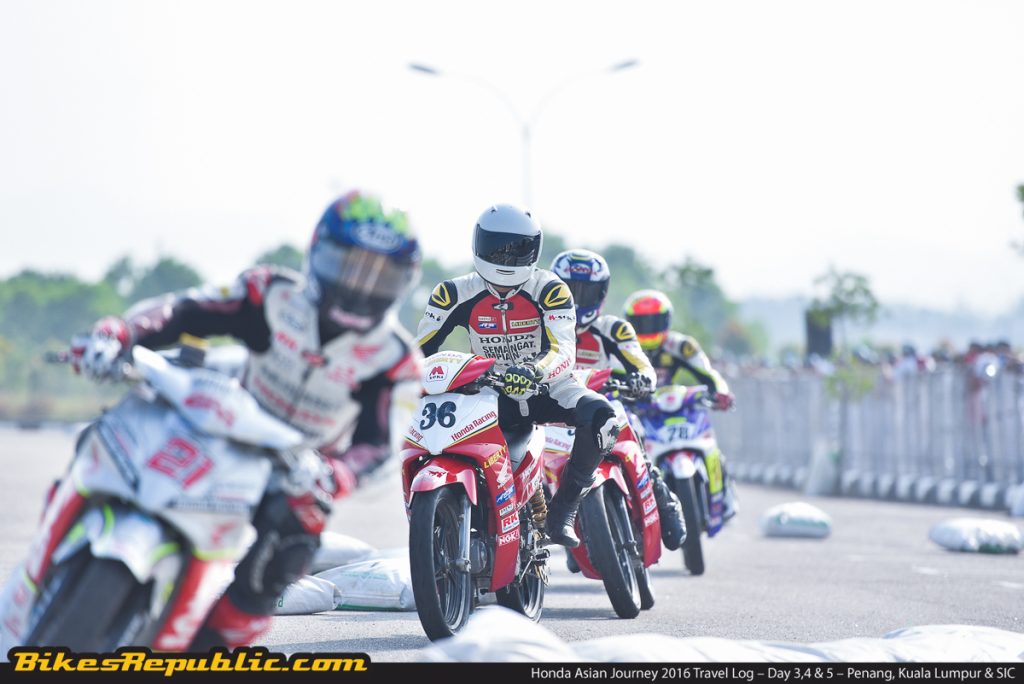 Perhaps this is the 'missing link' that'll bridge the gap for local talents rising out of Cub Prix before heading up into higher challenges like the Asia Talent Cup and Asia Dream Cup plus the Spanish CEV series before eventually reaching the world championship stage.
Through these new developments and other similar programs that'll be applied region-wide beyond Malaysia, Honda may just be able to nurture Asia's finest to compete in the world stage. Surely, this new road map that Honda has created will continue to fuel the Malaysian two-wheeled racing dream further into the future as well.