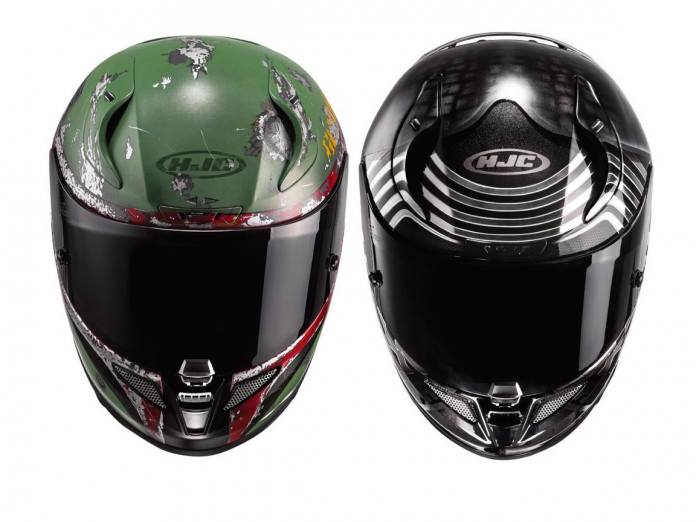 Merge your Star Wars fandom and your love for biking with the new HJC Star Wars replica helmets series.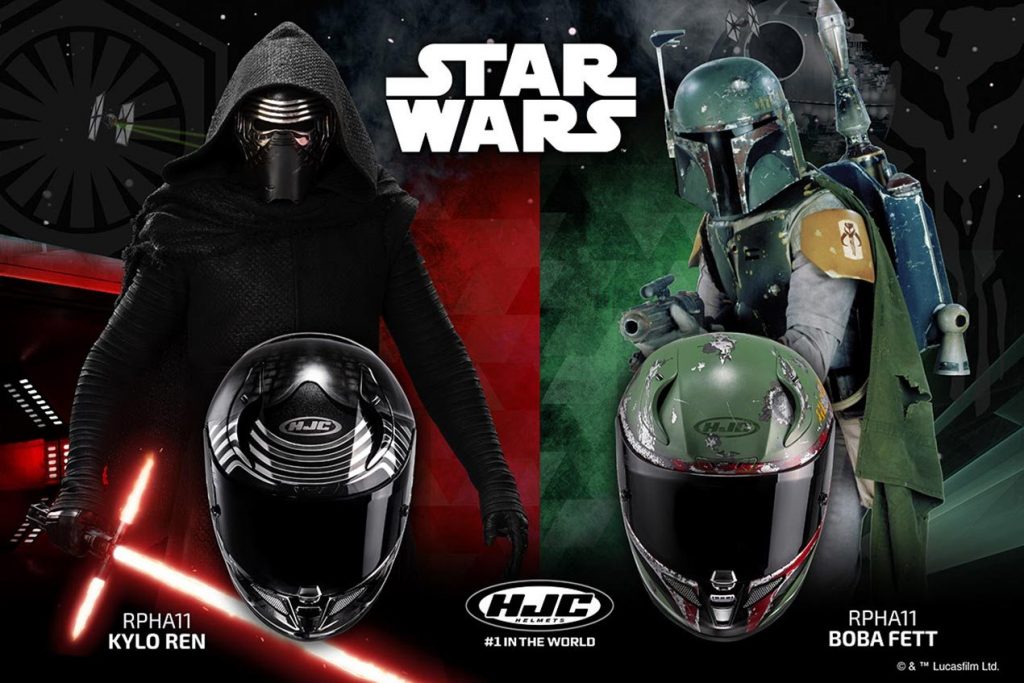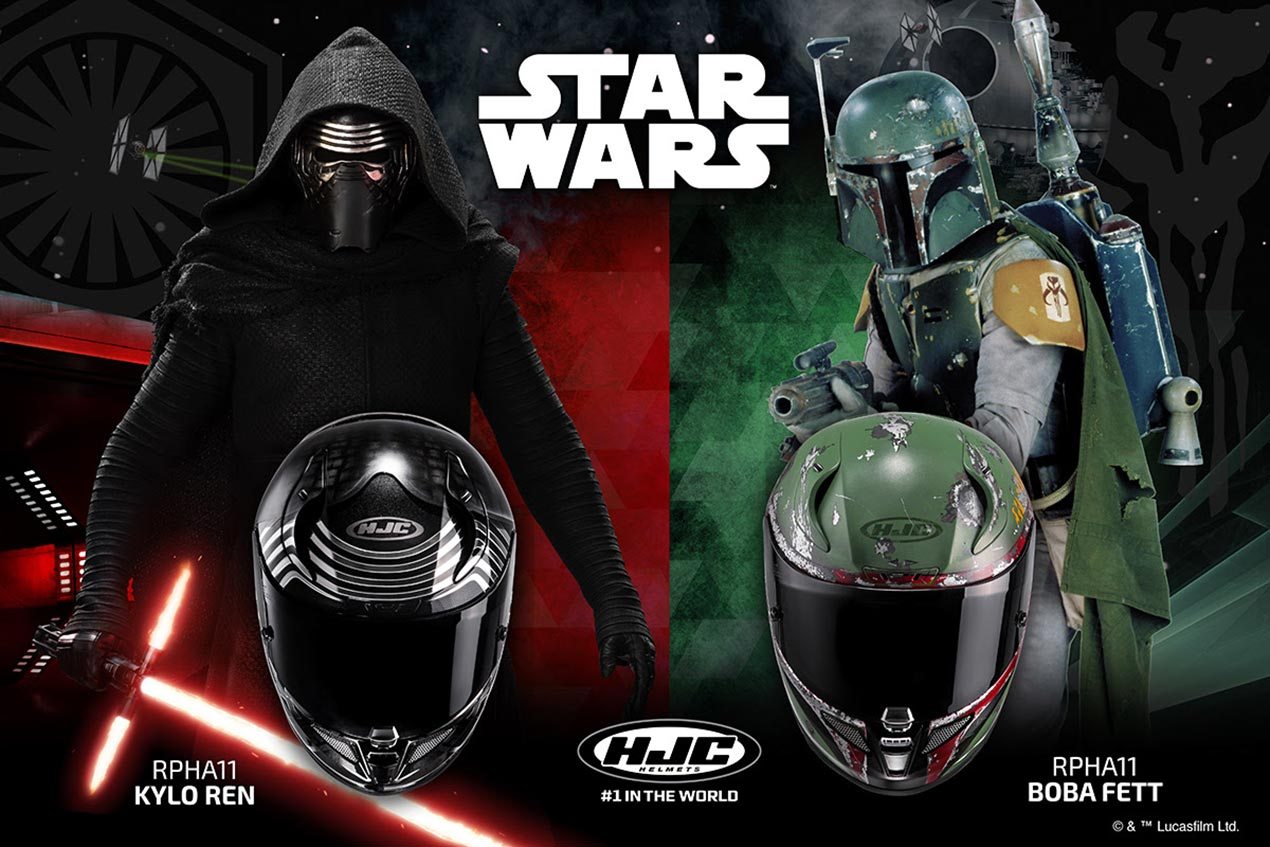 Having struck the right accords with the Marvel Comics fans prior, Korean helmet manufacturer HJC has now set its sights on Star Wars fans after announcing its new HJC Star Wars replica helmets series.
The first two offering in the HJC Star Wars replica helmets line up are inspired by the two of the sci-fi franchise's largest villains, that being bounty hunter Boba Fett and dual lightsaber-wielding First Order dark jedi Kylo Ren.
The liveries inspired by both characters, especially their larger than life on screen headgear schemes, are faithfully reproduced on the flagship HJC RPHA 11 fullface helmet – the treatment mirroring HJC's previous crack at Marvel heroes.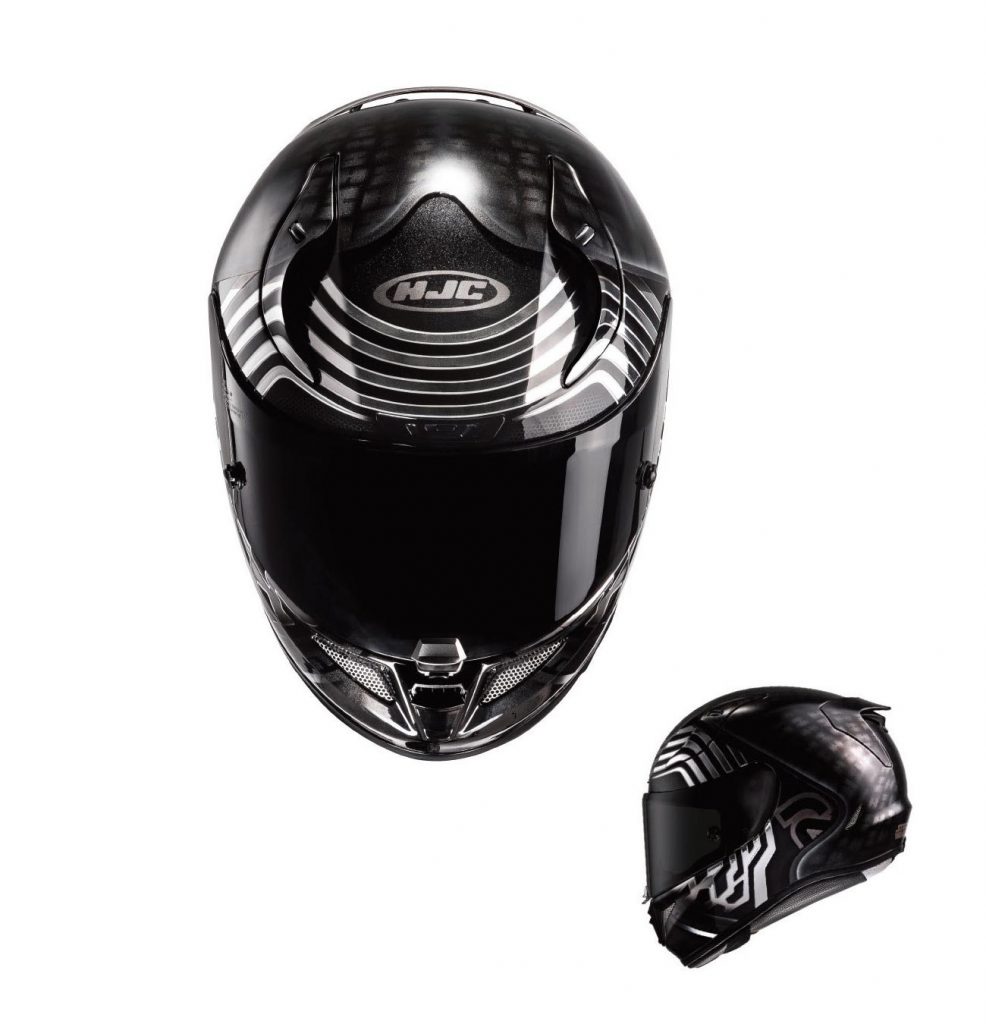 Yes, Kylo Ren may not be one of the franchise's best ever villains, but we can all collective agree that his mask's graphics replicated on this HJC lid in black and chrome colours looks brilliant.
However, HJC's take on Boba Fett – one of the franchise's biggest cult anti-heroes – trumps Ren's colours easily. The Madalorian gun-for-hire's signature battle-scared green and red armour scheme is faithfully reproduced on this HJC lid, similar to the Hasbro collectible toy helmet in fact.
And the news gets even better. HJC will also add its FG-17 mid-range fullface helmet into this series that's dressed in a 'Death Trooper' livery just before the new Star Wars Rogue One film debuts in theatres later this year. (PS, we've attache the trailer above).
Fans would be disappointed that rumours of a Princess Leia-inspired edition, complete with side-mounted hair buns, are untrue. Nevertheless, we can a greater expansion of the new HJC Star Wars replica helmet series with more of the franchise's iconic characters inspiring more cool liveries.