PETRONAS Talent Development Programme's riders, Hafizh Syahrin Abdullah and Mohd Ramdan Rosli are optimistic on their home race as they wish to perform their best at the Malaysian Motorcycle Grand Prix (MotoGP) at the Sepang Circuit this 24 to 26 October.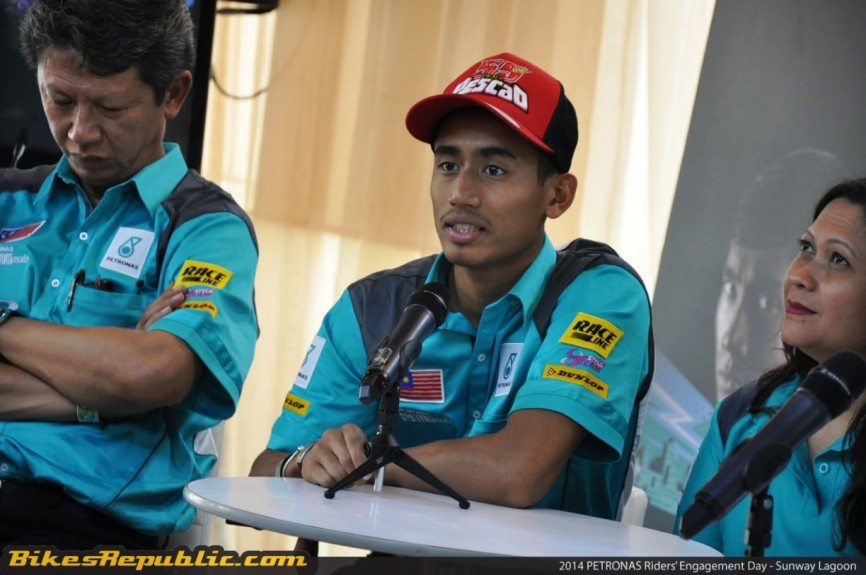 For Petronas Raceline Malaysia's rider, Hafizh Syahrin, the upcoming race in Sepang marks his home debut in the Moto2 category. The 20-year old rider has shown impressive performance throughout his full season of participation in Moto2 where he already racked up a total of 42 points from the first 16 rounds with a best place finish of seventh in Indianapolis.
Team Manager, Barry Leong said, "Hafizh's pride is at stake this weekend and it's quite obvious his fans are epecting another spectacular performance. As the principal, i hope for the best from him but at the same time I will not personally exert any pressure on him."
In addition, PETRONAS also reached another milestone where its 19-year old rider, Mohd Ramdan who currently competes full-time in the Spanish National Championship (CEV) is set for his maiden Grand Prix wildcard entry in the Moto3 category that runs on single-cylinder 250cc four stroke engines.
"This is my first time racing in the world championship and on top of that, I will race in front of my home crowd. It will be a tough weekend because other riders have more experience in Moto3 but like always, I'll be pushing as I can and hopefully I can put in a good performance," said Mohd Ramdan.