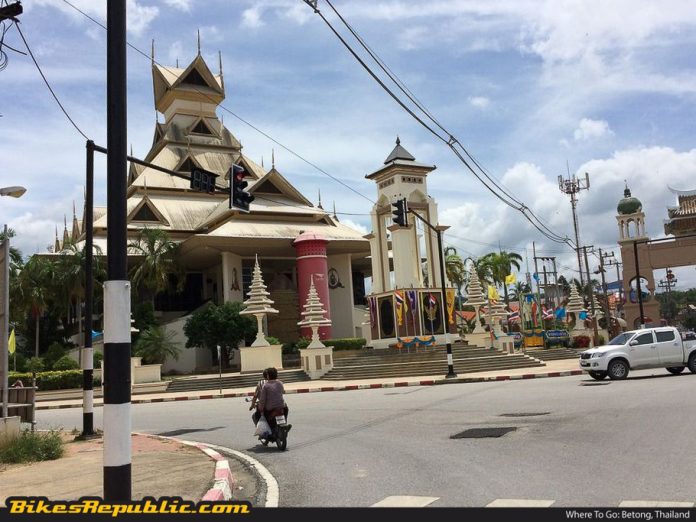 In our first "Where To Go" feature on ride destinations, we explore the wonders of Betong, Thailand.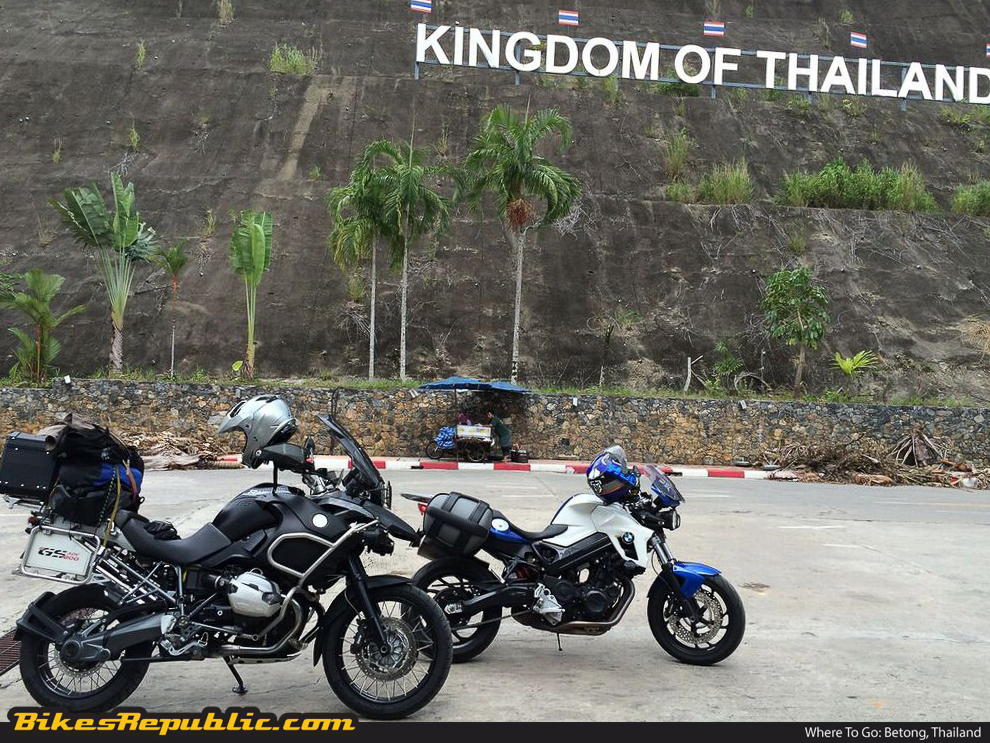 Story by: Michelle Theseira
We know many of you will be capitalising on the upcoming Merdeka holidays, so here's Bike Republic's first "Where to Go" article. For this first piece, we decided to explore a destination that is ever so popular among the local biking kakis – Betong, Thailand. For regular veteran bikers whose fingers are almost about to swipe over to the next 'page', put a brake on that.
Ask any biker and he or she will have their own favourite spots, best food joints and places to chillax at. So, take a couple of minutes to run through the few hotspots suggested here. You never know, you might discover something new and exciting… and have another reason to ride to Betong just one more time.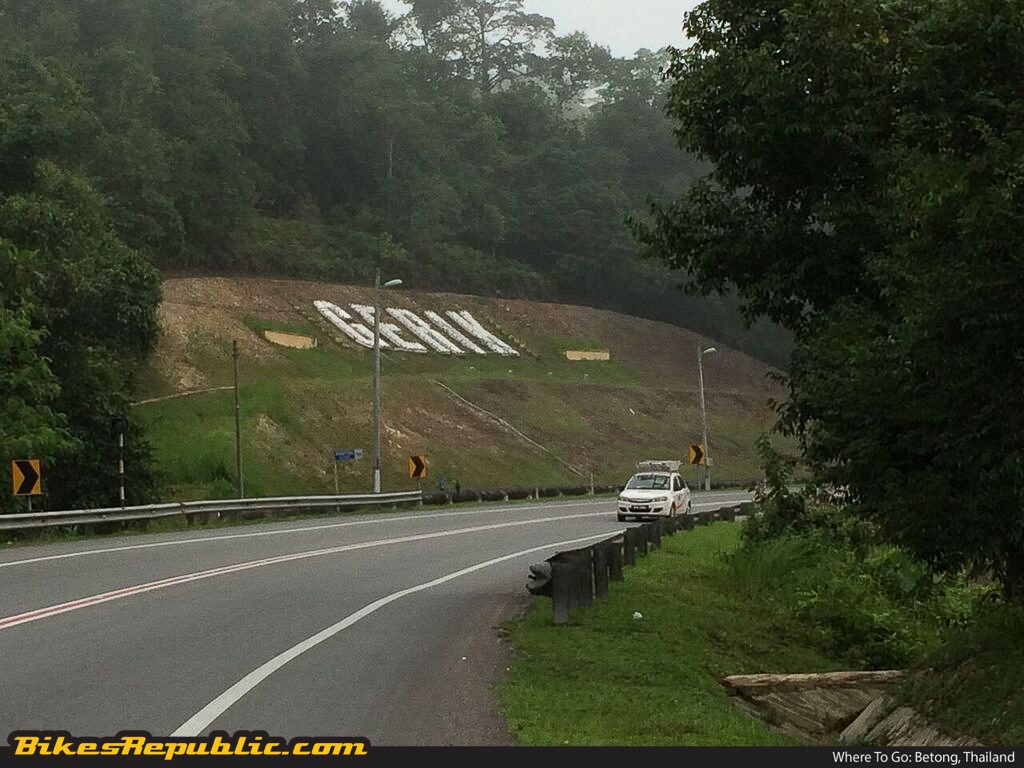 For this trip we're using the route that takes you up north along the North-South Highway via Gerik and Pengkalan Hulu. For newbies, follow the road sign that states Ipoh (not Kuantan, I repeat, NOT Kuantan).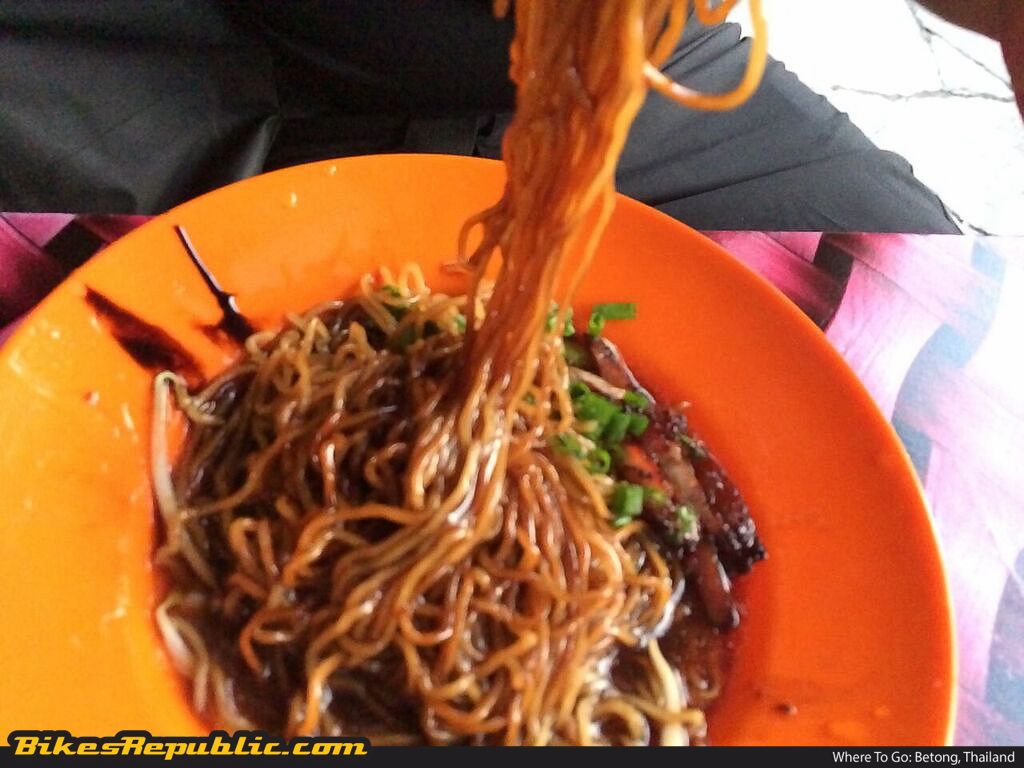 Along the way, do make a stop for breakfast at No 246, Kampung Baru Liman Kati located in Kuala Kangsar, Perak. Apologies but this recommendation is non-halal. For those who enjoy a good 'konlo wan tan', the char siew here is really out of this world – crispy on the outside and tender and juicy on the inside.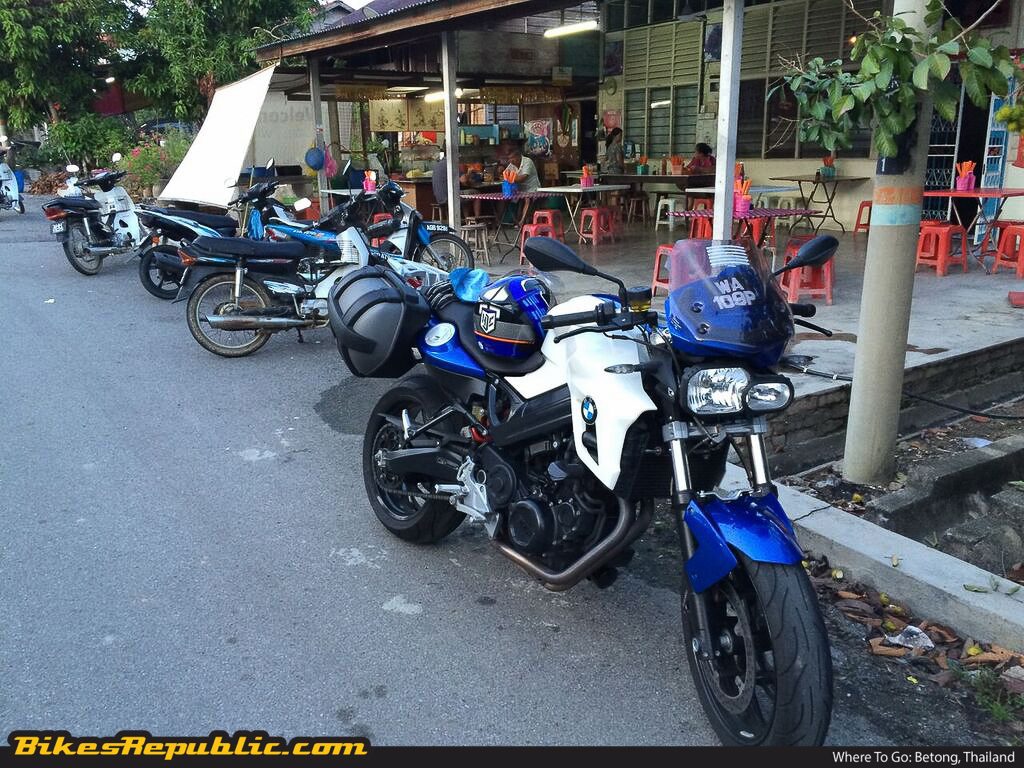 It's also not a shop you're looking out for but a wooden kampong house in light green colour with about 10 tables outside and some two 'stalls' selling a variety of noodle types, yong tau foo included. The halal alternative located just opposite the road is fresh, homemade nasi lemak bungkus at the market square.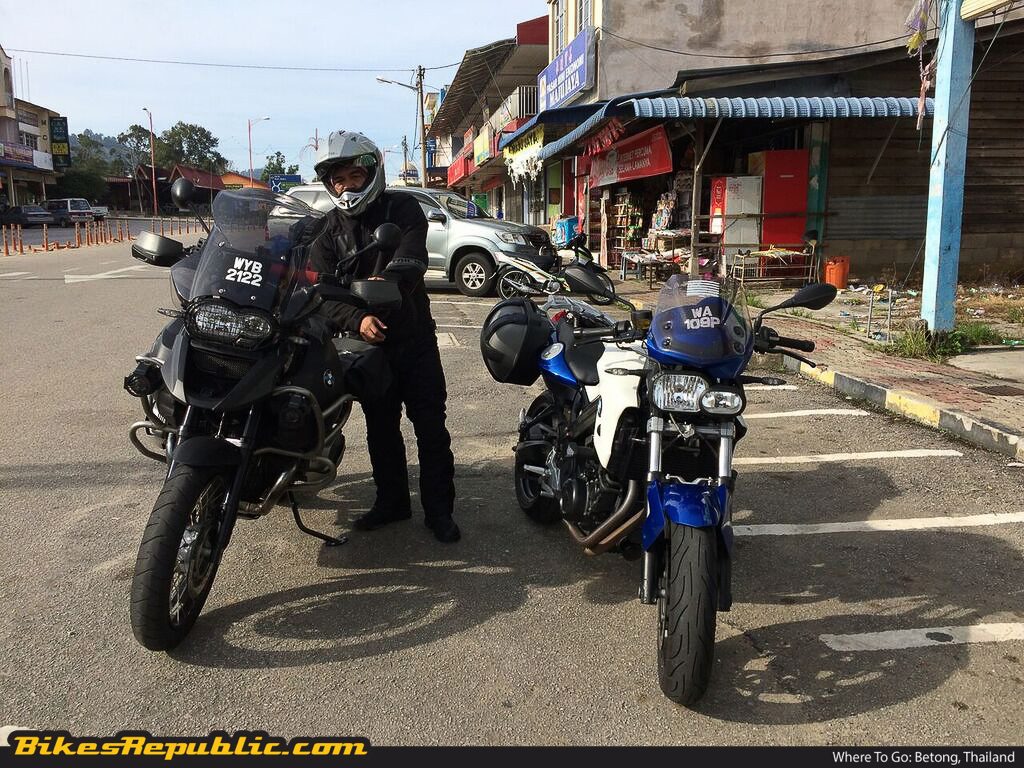 After a light breakfast, carry on with your journey, of which if you ride between 120 and 160km/h you should take about 4.5 hours to arrive Betong immigration. Stop at Pengkalan Hulu town to fuel up unless you want to use Betong's famed 'minyak botol' or as some call it 'Cap Botol Betong' and probably send your bike in for an overhaul after. Have a cuppa if you wish or for Thai coffee and tea lovers, hold that caffeine urge until you arrive Betong.
Don't worry about changing currency as the lovely Betong folk accept Malaysian Ringgit as well as Thai Baht, better still if you have US Dollars. At the immigration checkpoints, over in Malaysia, just ensure your passport is easily accessible and not expired. Suggest you secure it in your jacket or pant's pocket when at Pengkalan Hulu.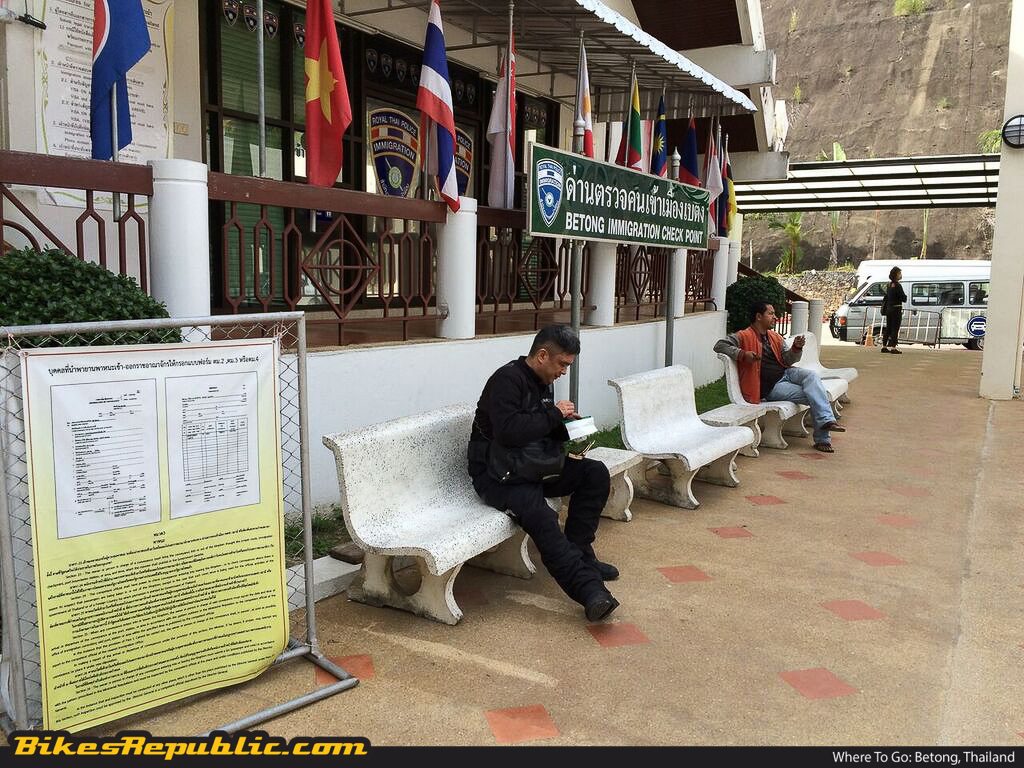 No need to alight the bike at immigration as lanes are available for bikers to stamp their passports. Cross the border and into Betong, you will come across a duty free shop on your left. You might want to give this a miss as things are generally cheaper in Thailand, especially in Betong, including smokes and toiletries if you forgot to pack these.
At the border, get ready small change in Malaysian currency. Customary here is RM2 for the officer that fills the form at the counter for you. Then, prepare another RM5 after you get the immigration card and queue up to get it stamped and recorded. Another RM2 at the counter below where you need to produce a photocopy of your bike grant if it's in your name and if it's not, along with a letter of authorisation from the person whose name is on the grant.
Do note that the immigration card and this copy of the vehicle entry permit need to be kept and retuned on your way back. We're only chilling in Betong so no need for bike insurance. Those intending to venture further are advised to purchase bike and travel insurance from a couple of agents just after the immigration checkpoint.
The ride from Pengkalan Hulu right up to Betong town is charming. Easy curves and graceful bends here allow you to enjoy leaning in and taper chicken strip on your fresh new tyres. Take in the sights and scenery of the road leading into the cowboy town of Betong. You will know once you've arrived.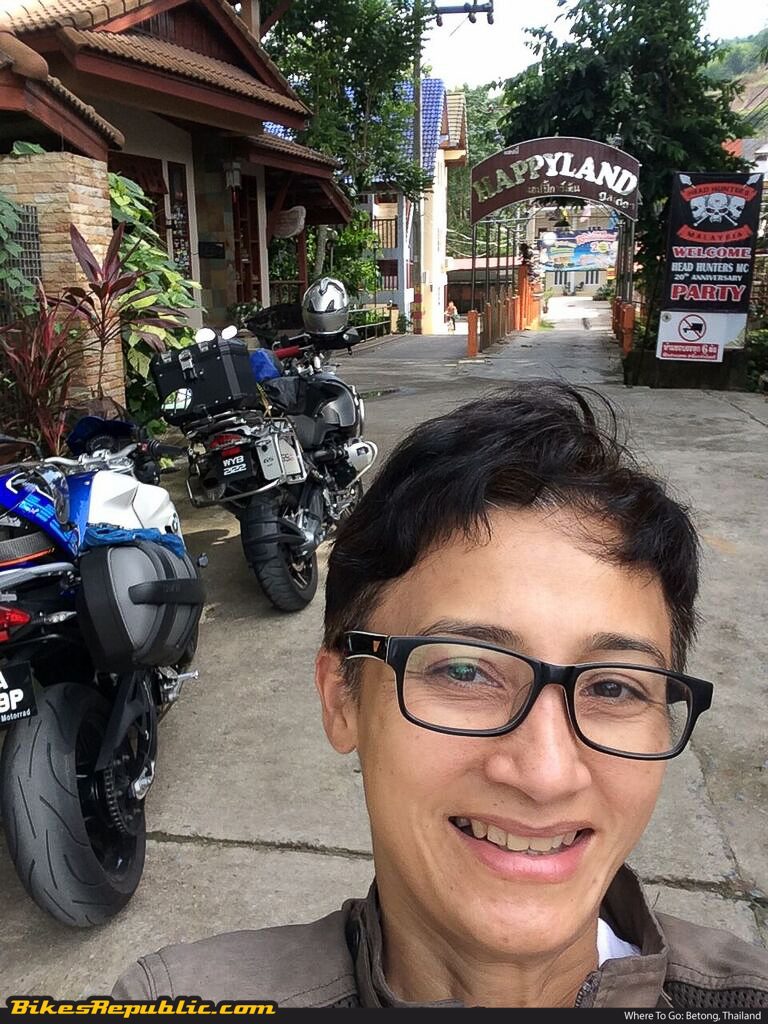 Follow your GPS to the hotel of your choice or go with our recommendations to stay at the Butterfly Princess Hotel (No: 188, Pachatipat Road) or River Inn Resort (No: 111-113, Soi 12). While the first is clean and new, faces the main road, and facilitated with a lovely massage centre, karaoke and café, the latter is just behind, nicely tucked away under trees and alongside a river.
At Riverview Resort Inn, the sound of water is 24/7-365, soothing and calming, perfect for a good night's rest. Value for money accommodation here with single rooms, rooms for families or close friends with adjoining doors, even chalets/villas. All rooms have patios with a coffee table and two chairs.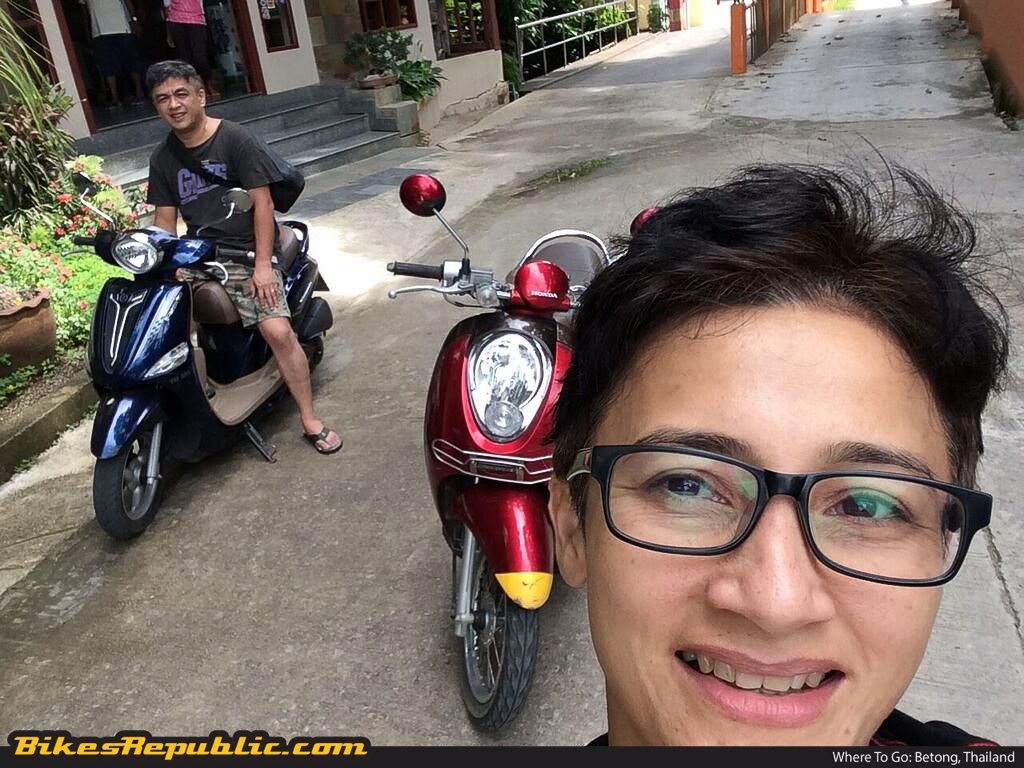 You can rent scooters here from as low as 300 Baht for a day (usually til 3pm), sometimes 350 Baht if they do not like your face … just joking. Seriously, rental is at 350 Baht and negotiable. Give the lady boss at the counter your biggest smile and she might give you a discount. Rooms are spacious, clean and come with the standard fridge, aircond, attached bath with heater. You can enjoy drinks and chat along the verandahs and balconies by the river. Charming setting.
A massage after that ride would come nicely. Have one at Butterfly Princess, walking distance or use your scooter if you've rented one. It costs RM35 or 300 Baht for a full relaxing hour whether soothing aromatherapy massage or a foot reflexology that comes with a good back and head massage towards the end.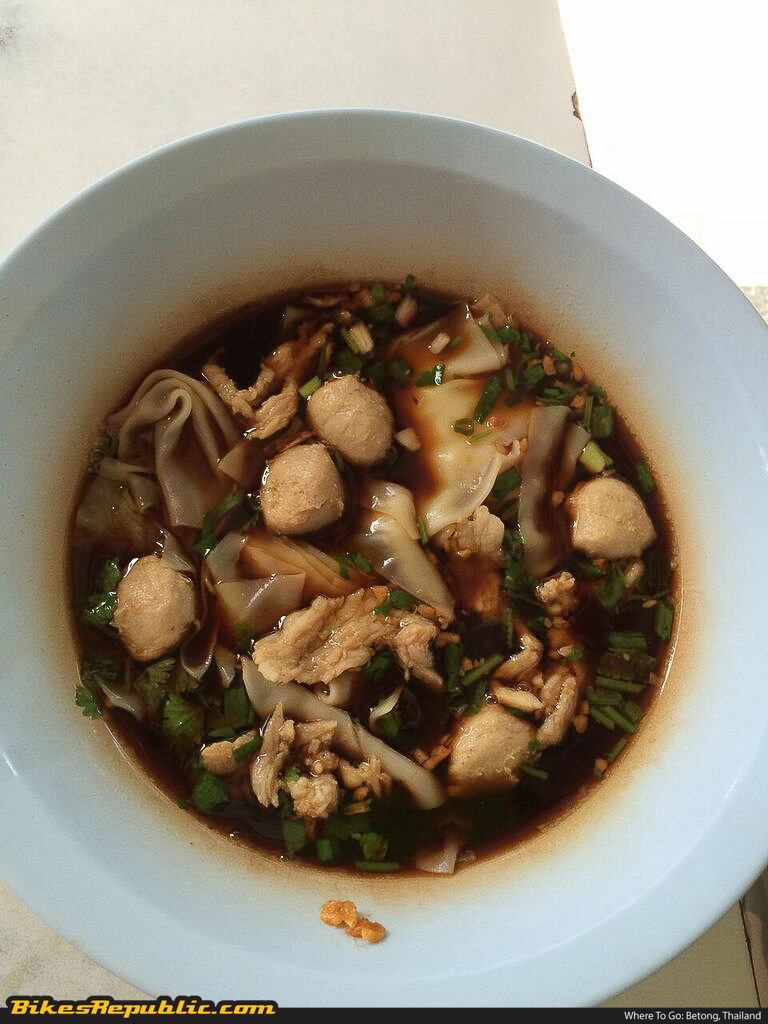 Food is aplenty throughout Thailand. In Betong, there are a couple of Muslim restaurants and stalls a hop, step and jump away from Butterfly Princess. If not, there is a blue-coloured coffee shop opposite the 7-Eleven along the main street in Betong which sells really good pork noodles – mince pork and pork balls etc.
While walking around the town there are many shops selling anything and everything. Drop by a convenience store and get your stock of Birdy 3-in-1 coffee, but only after you've tasted it and realise how good it is. Easy to find shops selling whatever your ride. From BWM to Kawasaki, Yamaha, Suzuki, Ducati and others. Don't forget to bargain before you agree to pay. Life is hard but an agreed discount works up smiles both ways.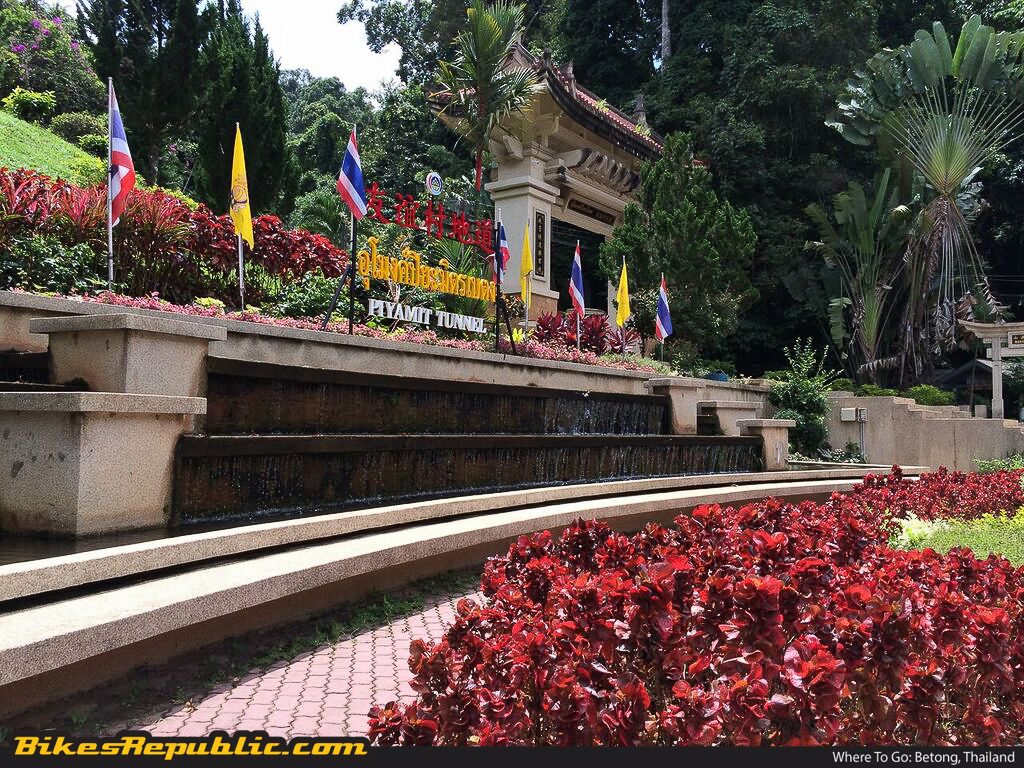 If you've never heard of the Piyamit Tunnel or need to brush up on your history, this is the place to head to. But be prepared for some walking. The ride there is just about a slow 20 to 30 minutes from the town. Apparently, the tunnel was used as a Malaya communists base to store supplies like ammunition and foodstuff. The tunnel was built in 1977 and spans a kilometre long across the boundaries of then Malaya and Thailand. There are said to be nine exits/entrances in and out of the tunnel.
Other interesting must-sees around here are the greens, the smokeless stove, the wedding hall, Thousand Tree, a museum complete with a guide who shares about the history of the place, as well as the Bo Gong Temple where you can offer a prayer and put in a token.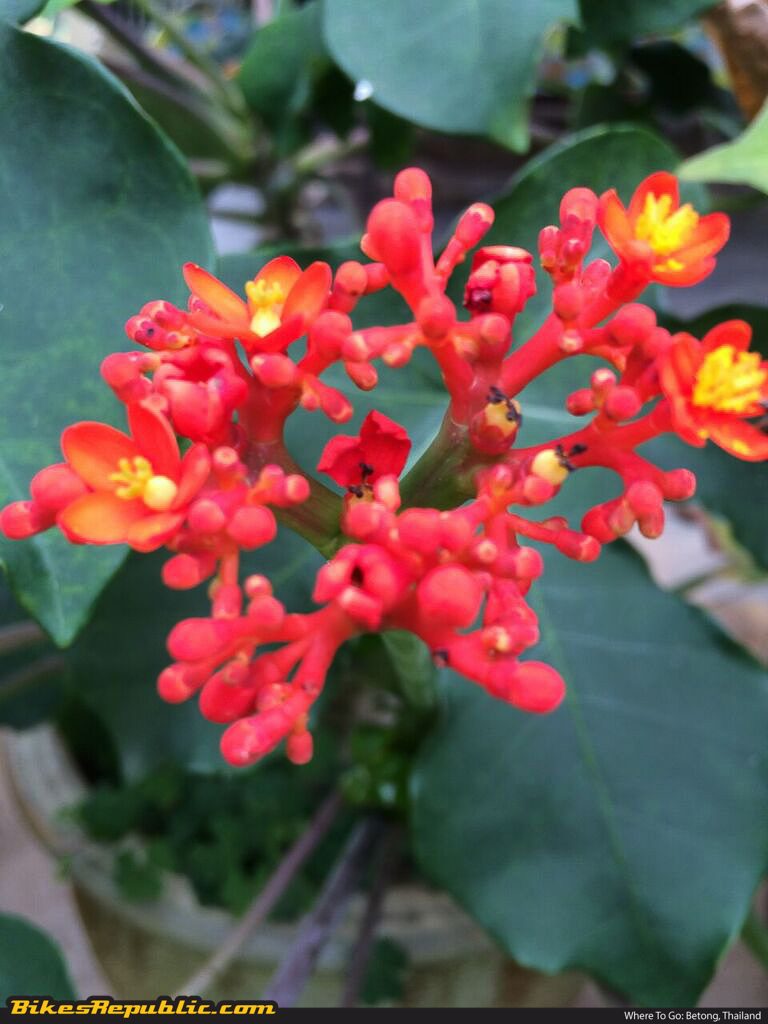 Time stands still here as the pace is slow and the scenery has much to offer. Stop and take pictures along the way. The greenery and locals going about their daily chores make great shots and good memories. You'll also pass the Betong Hot Springs which you could stop by to experience. There is the Bor-Nam-Ron Resort and Spa nearby for overnighters. Pretty quiet, ideal for those in need of silence and serenity.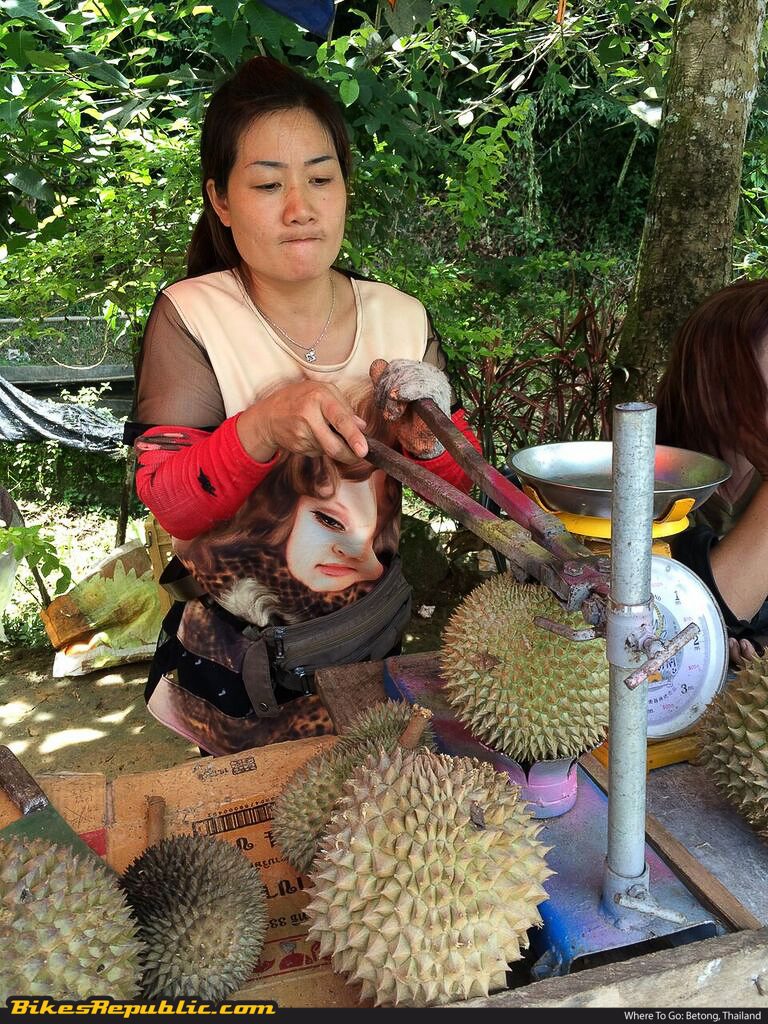 Durian lovers will drool during the season (Jul/Aug) as you can't help but notice the amazingly huge fruits almost falling off the trees along the way to the tunnel. You could stop by the roadside to buy some from the villagers or head to the entrance of the Piyamit Tunnel or the gift shop, where they're sold at just 60 Baht per kg.
Again, negotiate before you agree on the price. Take note on the contraption these clever Thais have designed to help open this thorny delicious fruit. Then indulge in Thai durians of the best kind right there and then. Tapaw if you wish, provided you have baskets on your bikes/scooters.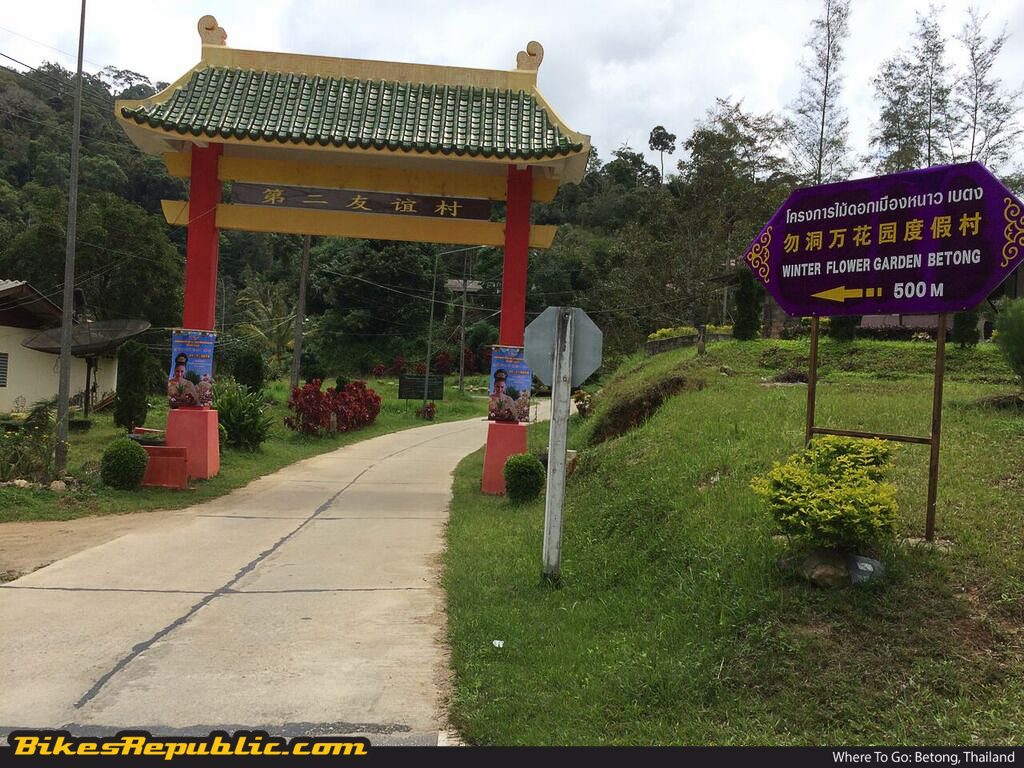 On your way back to the town, stop by the Winter Flower Garden to admire some flora. The elderly lady running the place has a few dogs that are often seen lazing around. She runs a small souvenir shop at the entrance which is also where you pay a small fee to enter the gardens. Stop along the way back to snap pictures, selfies, wefies. All along the way and throughout the town, there are stall selling 'cap botol' fuels.
For dinner, tom yam gung is a must. Have it red or white, spicy or less spicy – it's delicious all the same and will have you licking your bowl clean. Don't forget green curry. And for pork lovers, the deep fried pork with garlic is awesome, especially when in Thailand… wonder why. Stop for coffee at the stylish J-Park. The atmosphere is truly something.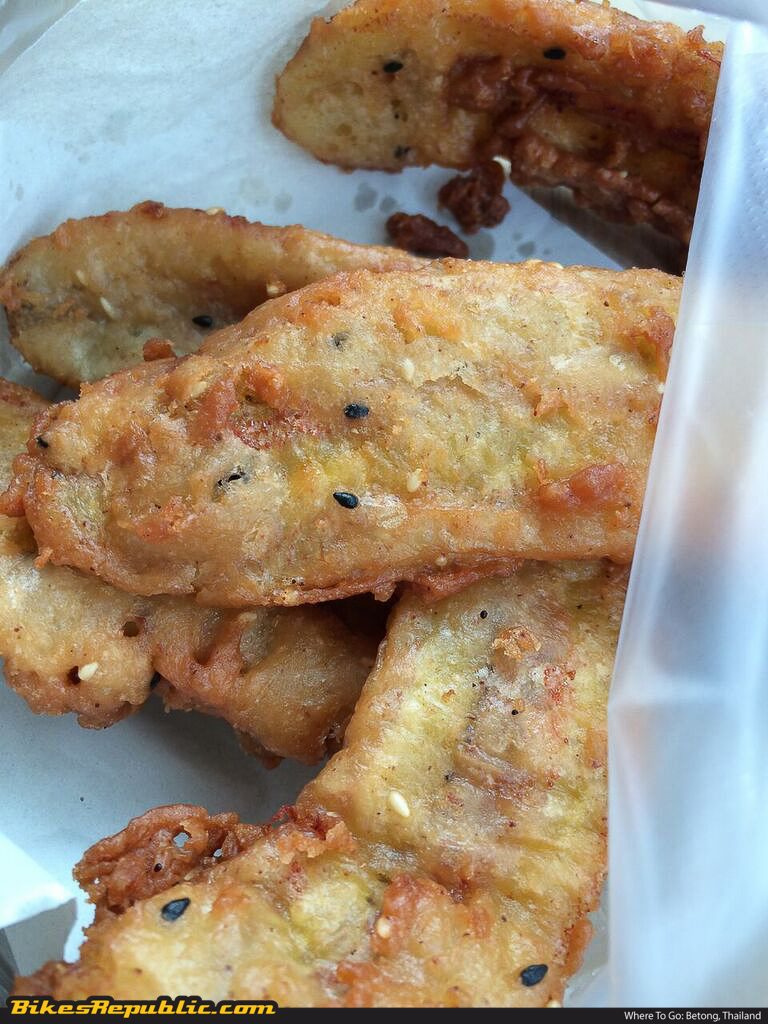 Next day, have breakfast of your choice. Noodles are famous with the Thais. From soup to dry, spicy to bland – everything seems delicious here. A must-try is the Betong goreng pisang. Trust me, it's different and you'll come back for more. It is usually sold around 2pm and finishes quick.
What else is there to do in Betong? Well, bet you never imagined having ice cream here. Yes, it's homemade or so to speak. Look for the half-shop called Coffee Dream and enjoy the yummy Coconut Delight at 50 Baht or Honey Toast at 75 Baht. There is also Banana Split, coffees and drinks of sorts to satiate sweet cravings. A lovely treat to end this short break with.
Before checking out, don't forget to hand back your scooter and room key before. Ensure you have all your documents and passport. Then say bye but know that you'll be back for a short and relaxing getaway again in this inconspicuous laidback town.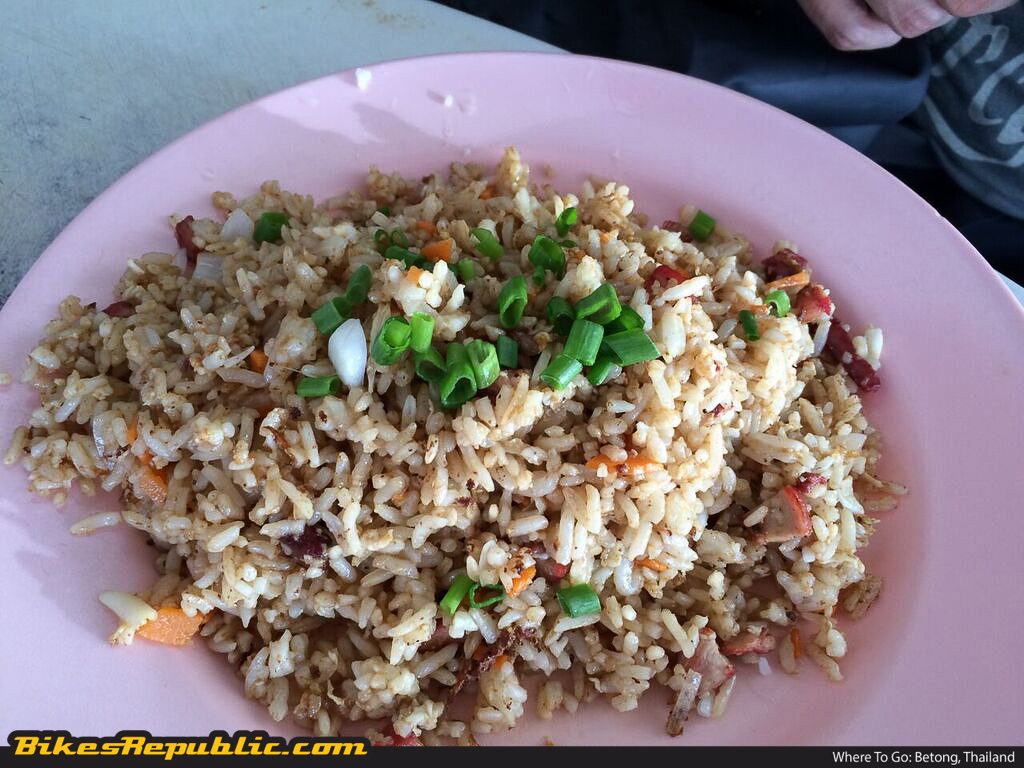 On the way back, stop by Lenggong if you have never. You can fuel up here – bike and rider. Restoran Tung Xuan serves a mean "fly lice" – tastes like from the 80s. Lots of mamak shops and Muslim food outlets here in this town, and we will definitely explore it soon. Happy riding and exploring!