Custom Yamaha SCR950 Chequered Scrambler is one properly cool and rugged retro scrambler.
The Yamaha SCR950 Chequered Scrambler stands as the very latest addition into the growing Yamaha Yard Built custom bikes series.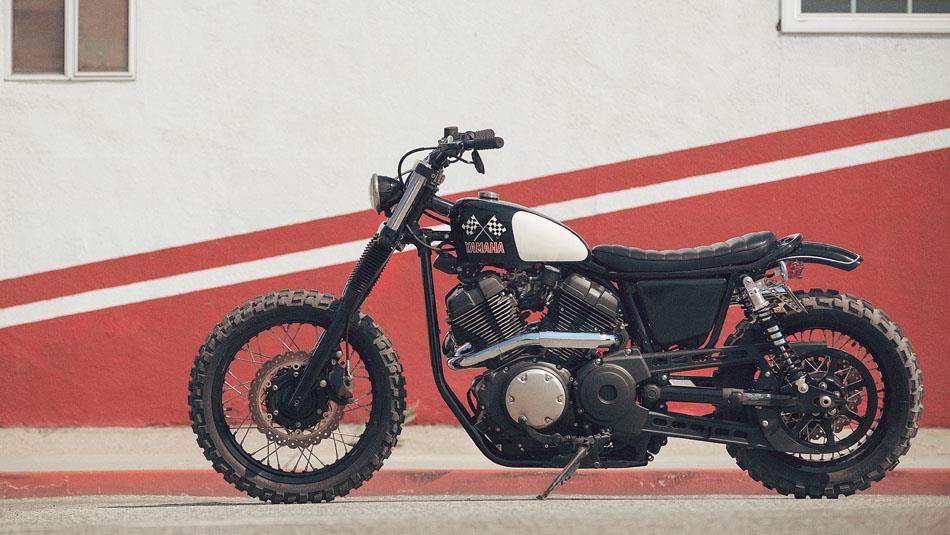 What builder Go Takamine of custom outfit Brat Style have done was introduced some proper retro ruggedness into the SCR950 base bike through plenty of tasteful custom craftsmanship all-round.
For starters, Takamine opted to clean up the front end before adding wider handlebars and a smaller headlight. The fuel tank is new and features a Brat Style engraved fuel cap. The same treatment was replicated in the custom air filter covers as well.
There's an extensive list of handcrafted and handmade parts used in the Chequered Scrambler. Highlights include seat, fenders, and side covers. Our favourite though is the exhaust pipes that are now stacked and routed on the right side of the bike.
Brat Style's Takamine also opted to prime the chassis with a custom rear suspension set by Works Performance that offer longer travel and increased ground clearance over the standard base bike's hardware.
You can check out more of the Chequered Scrambler custom Yamaha SCR950 by Brat Style in the featured video above and the gallery we've prepared below.