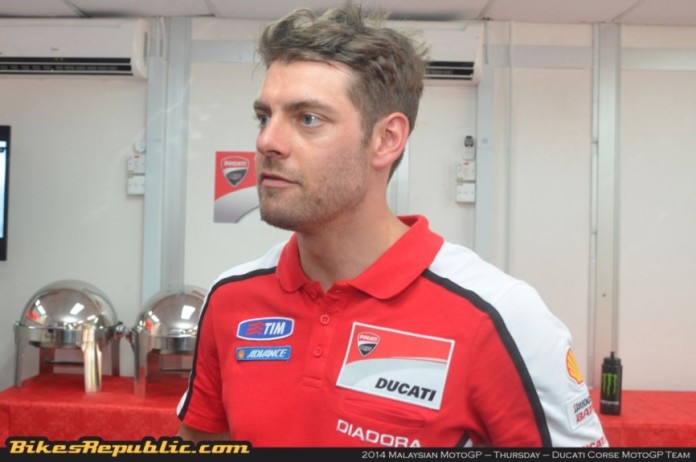 An exclusive chat with Ducati Corse MotoGP team rider Cal Crutchlow ahead of this weekend's Malaysian MotoGP.
With this weekend's 2014 Shell Advance Malaysian MotoGP looming, we were trackside on Thursday to speak with Cal Crutchlow of the Ducati Corse MotoGP team.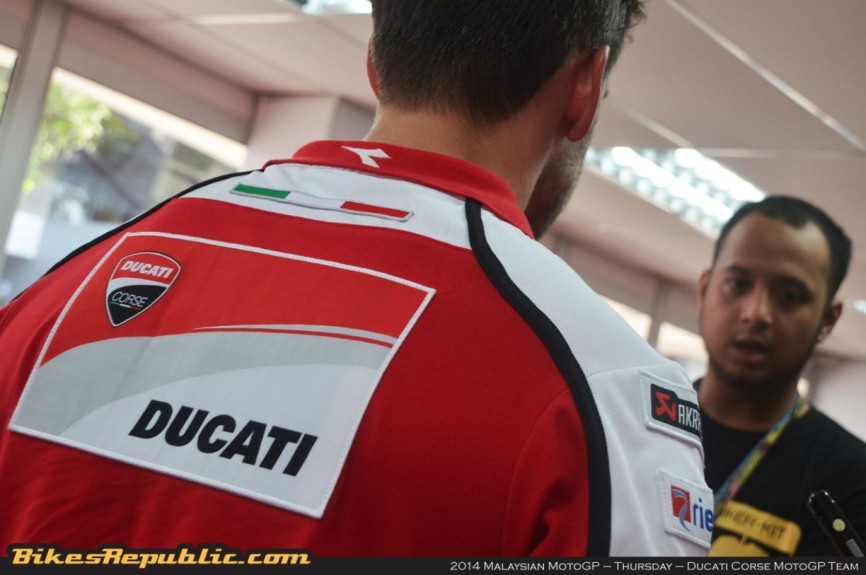 Form his hopes and aspirations for the weekend, right down to the all-new Ducati Scrambler, we picked his brain for a few minutes and here's what we manage to get.
Cal Crutchlow (#35)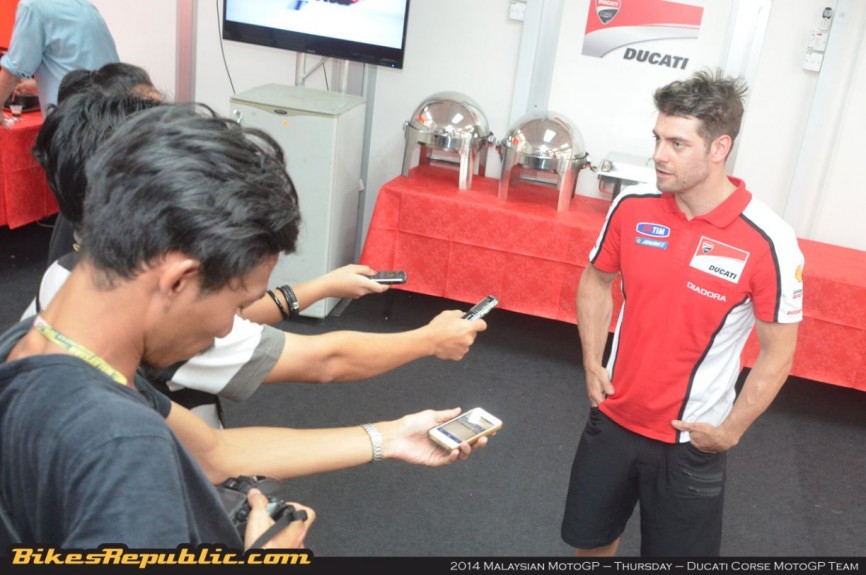 Share with us your experience of being with the Ducati team this year.
"First of all, it's (Ducati) a fantastic company. And, it has been a privilege to be involved with the factory team. Although I am disappointed about leaving the team at the end of this year, but this is racing, and this is life. I'm sure they have two great riders for the next two years, and I'm sure they'll do a great job."
How has the crash in Australia impacted you? Any injuries?
"No pain, only more heartbreak really. I had no problem because we believe the crash was not our fault. We never did anything different, and we never made a big mistake. It was just unfortunate the situation, we had some problem with the tyres. This is racing you see, sometimes you win, sometimes you lose, sometime you have good years, sometimes you have bad years. I'm not too distraught about it at the moment."
What are you looking forward to this weekend in Sepang?
"It's a really difficult track, and it's difficult for the Ducati as well. But, we will give our 100%. I'm sure we can make a good result. It'll be a very difficult to be near the podium because of the lack of grip with the track. But I am excited, and again, we will give our 100% and see where we will finish."
What are your thoughts of the new Ducati Scrambler?
"Yes, I saw it when I was last in the factory. I could've done with it when I was going across the grass in Australia last weekend. It's very special. I love the fact that you can have so many different designs with the bike. Maybe I'll take one before I leave."
Which one will you have?
"The off-road one, the Urban Enduro. And, I will take it off road as well. I don'tknow if it'll work, but I will try!"
Crutchlow's advise after hearing about last weekend's superbike tragedy on the Karak Highway:
"I'm sorry to hear that. I think riding safe is one of the main things needed here. I see lot of the guys here weaving in and out of traffic. I always believe that if you want to go fast, you come on the race track. I ride a bike on the road, but not so much because a lot of things can be taken out of your control. So just be aware, be cautious. Learn the skills as best as possible. And of course, enjoy the ride, but you also need to be sensible. Speed limits exist for a reason, and also buy good quality equipment. If you're riding in jeans and tee-shirt, it does not make you cooler. It looks cooler, but really its not."