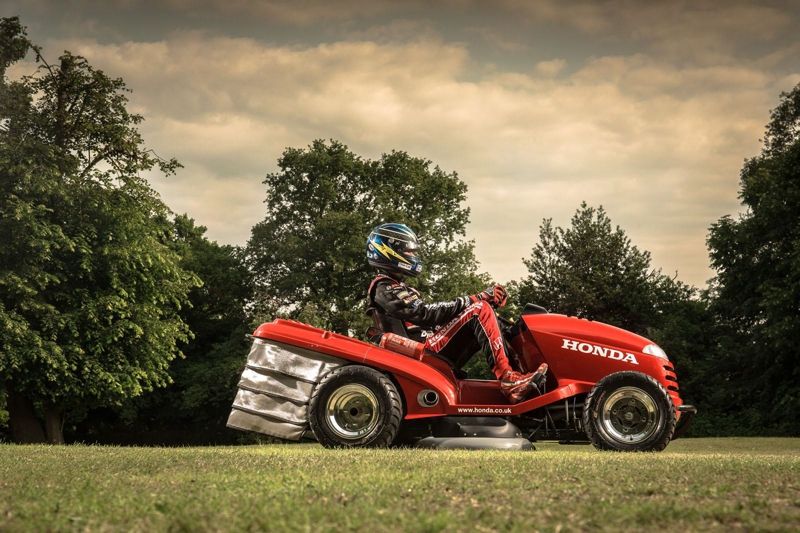 A lawnmower retrofitted with a Honda VTR Firestorm superbike engine has set a new Guiness world record as the world's fastest lawnmower in existence.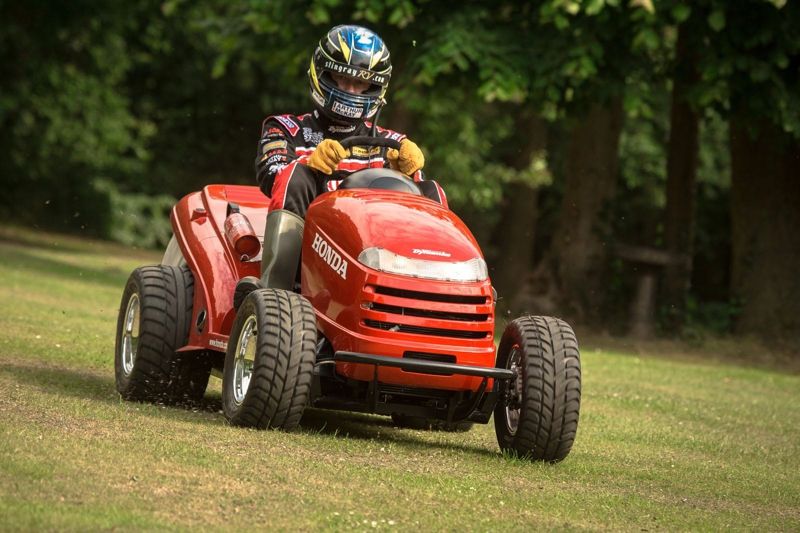 What started out life as a Honda HF2620 Lawn Tractor underwent a transformation by Team Dynamics, Honda's British Touring Car Championship partners. In order to fit the Firestorm's manic 1,000cc in-line four-cylinder, the firm first replaced the grass cutter's original chassis with a new lighter unit made from high carbon steel.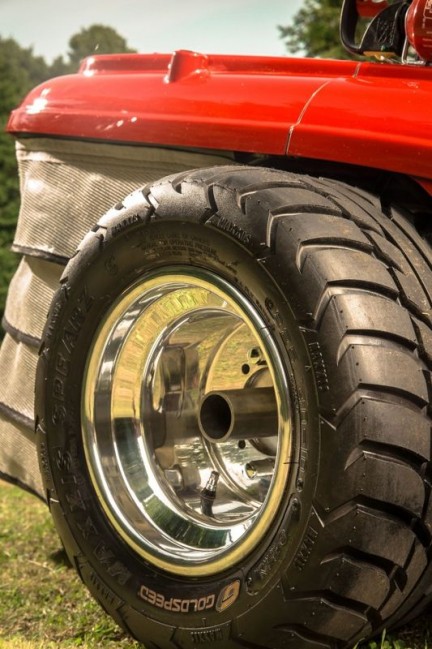 What followed with the powerplant swap was a custom-built six-speed paddle-shift transmission, as well as the steering rack lifted from a Morris Minor tasked at controlling this monster's direction. Other modifications include the monster mower's custom fibreglass cutting deck to save weight, the grassbag retasked as its fuel tank, the addition of a new high-capacity oil cooler plus a secondary water-cooling radiator, a Scorpion exhaust system, while a custom Cobra racing bucket seat rounds things off.
All of the Firestorm's 109hp and 96Nm of power generated has propelled this mower up to speeds beyond any gardener's comprehension. The Honda Mean Mower reportedly has a sub four-second century sprint time, and is capable of reaching a top speed of roughly 209km/h.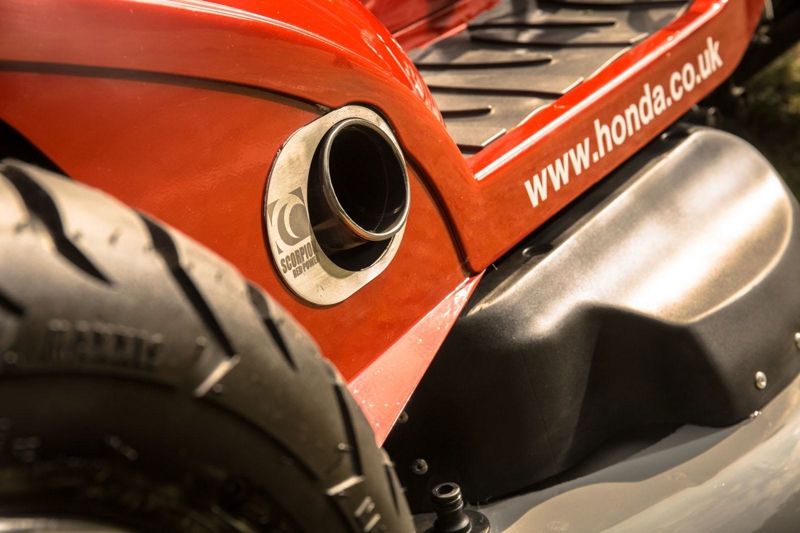 Top Gear magazine senior editor Piers Ward took the Mean Mower on its record run in the Spanish DIADA Proving Ground recently, clocking in an average speed of 187.6km/h over two runs, beating the previous record of 141.34km/h set previously in 2010.
Check out the video posted below to see how the Mean Mower sounds and acts, or you could check out the gallery posted below as well.

Honda Mean Mower