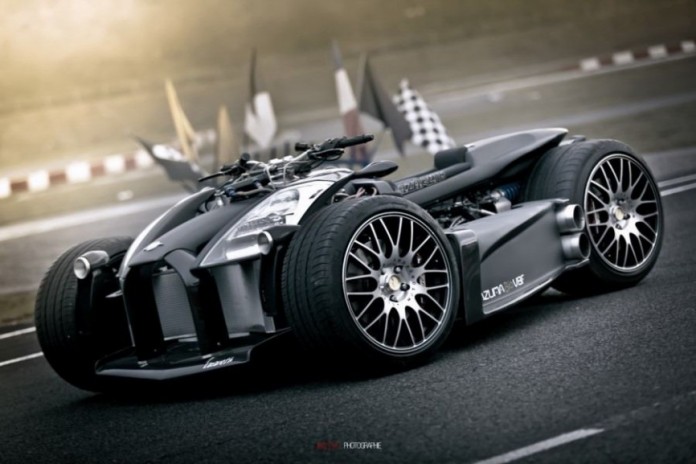 How does a Ferrari engine mated to a BMW M3 gearbox sound to you? It's absolutely mental for us, but it is nothing new for French custom car and motorcycle builder Lazareth. This is after all the same company that plonked a Range Rover V8 engine into a tiny Renault Twingo. Madness is not part of their vocabulary.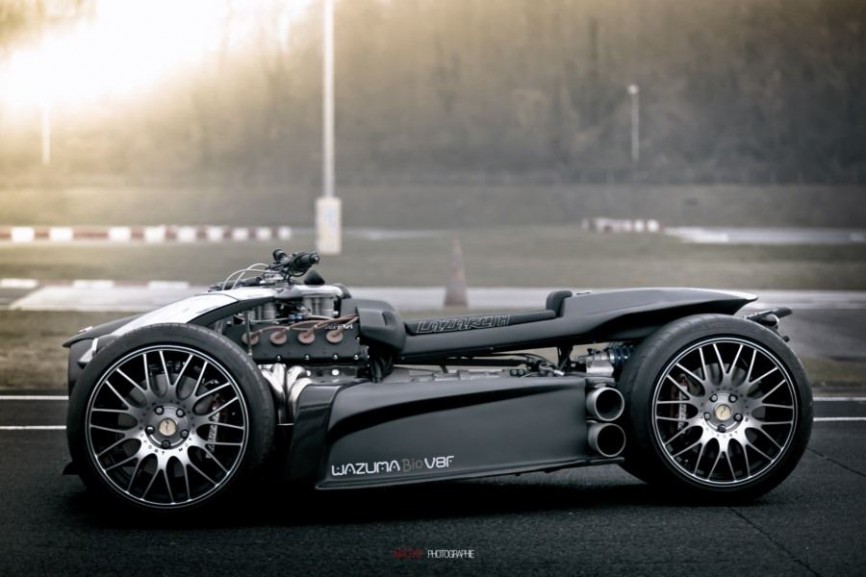 Called the Wazuma V8F Matt Edition, this madness on four wheels is based on the company's existing Yamaha R1 powered Wazuma R1 Quad bike. In place of the Yamaha engine is a 3.0-litre Ferrari V8 engine which transfers its power via a six-speed sequential gearbox from BMW. Gears are changed via handle bar mounted shifters.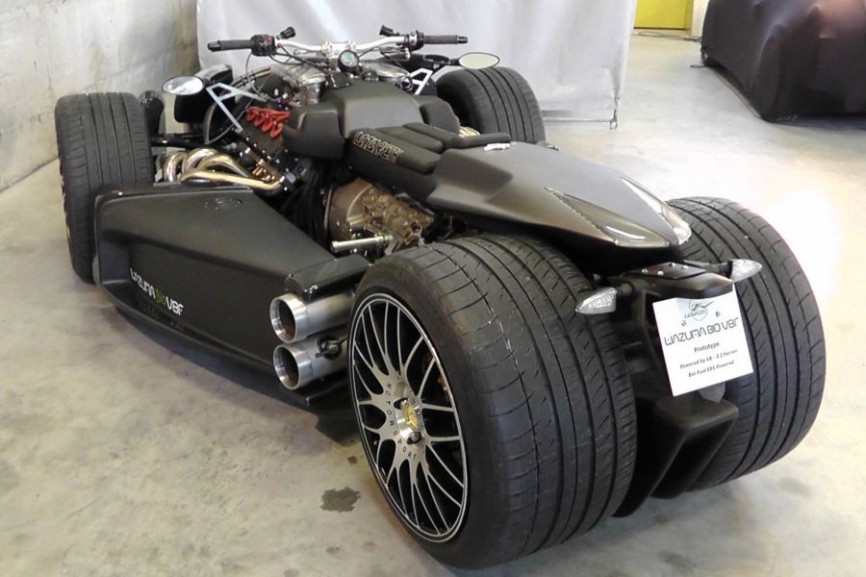 The engine has been detuned to produce around 250hp and has also been modified to accommodate the injection system of two Yamaha R1 engines.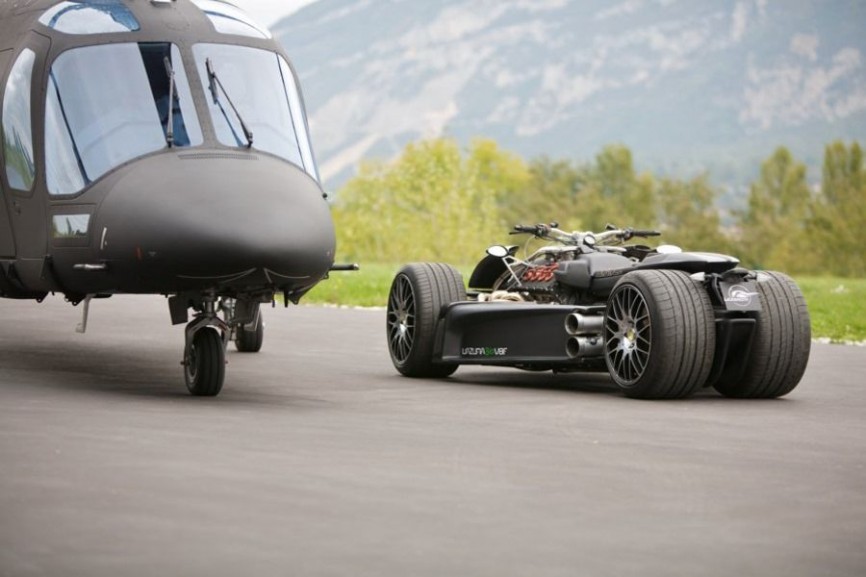 The gorgeous wheels are from Momo and are shod in slick tyres (285-30Z-R18 Front, 315-30Z-R18 Rear), while all that power is kept in check with Brembo calipers and four 324mm brake discs. As for control, the quad has a special suspension system consisting of four horizontal shock absorbers, specially built by EMC.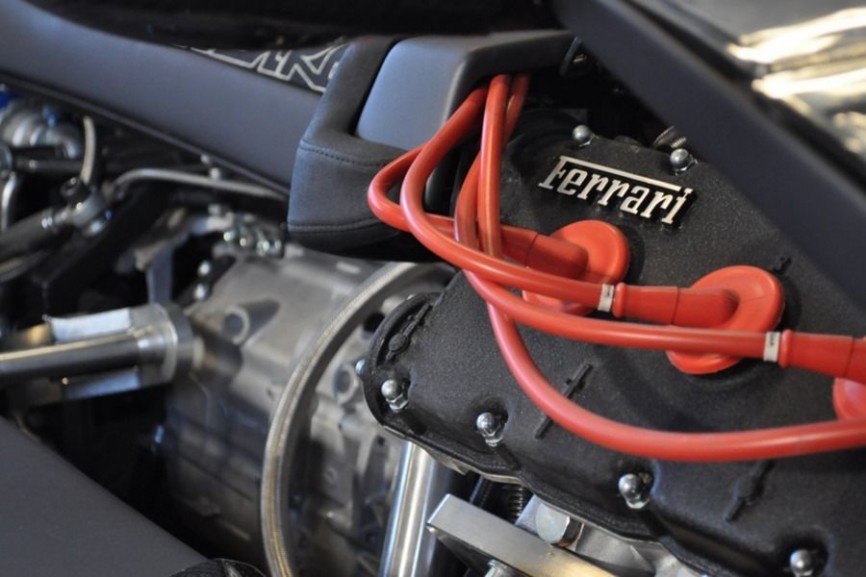 The whole package weighs in at just 650kg, which makes performance absolutely mental. Top speed is said to be at around 322km/h, while there is no indication of acceleration time. But you will need some pretty strong arms to hold on to the bike as it puts down all that power.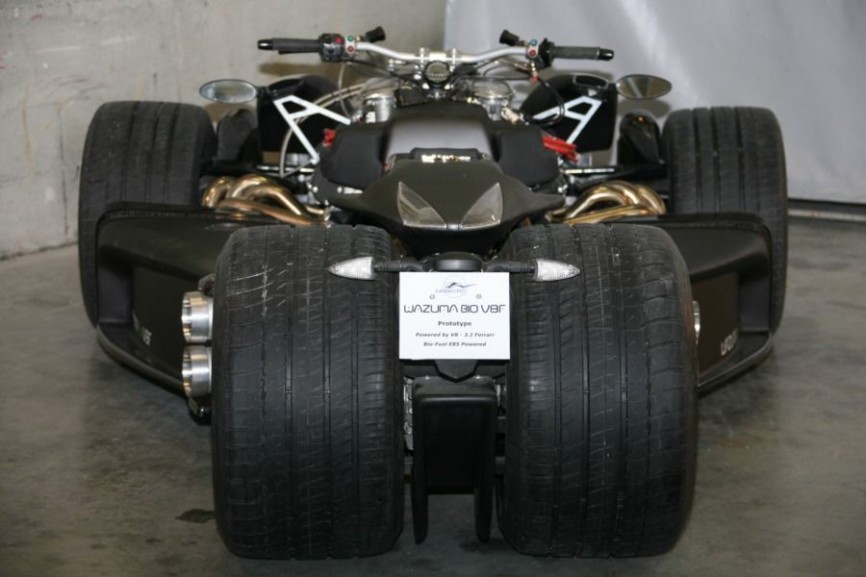 We don't know if this is street legal in Malaysia, but at €181,460, that won't be a problem many have to worry about.