They may look just as good and are cheaper to buy, but fake helmets are deadly!
Earlier this week, news broke out about local authorities seizing a number of fake helmets that were being passed off by an unscrupulous party to bikers as the 'real' thing.
Local daily Harian Metro reported that a Ministry of Domestic Trade, Co-operatives and Consumerism (KPDNKK) task force in Seberang Perai, Penang, seized the fake helmets after raiding a popular motorcycle accessories shop.
The raid was conducted following a tip off from the public. Upon further investigation, KPDNKK Seberang Perai branch head Abdul Madi Wahab revealed that the shop had been selling mainly counterfeit Arai brand helmets.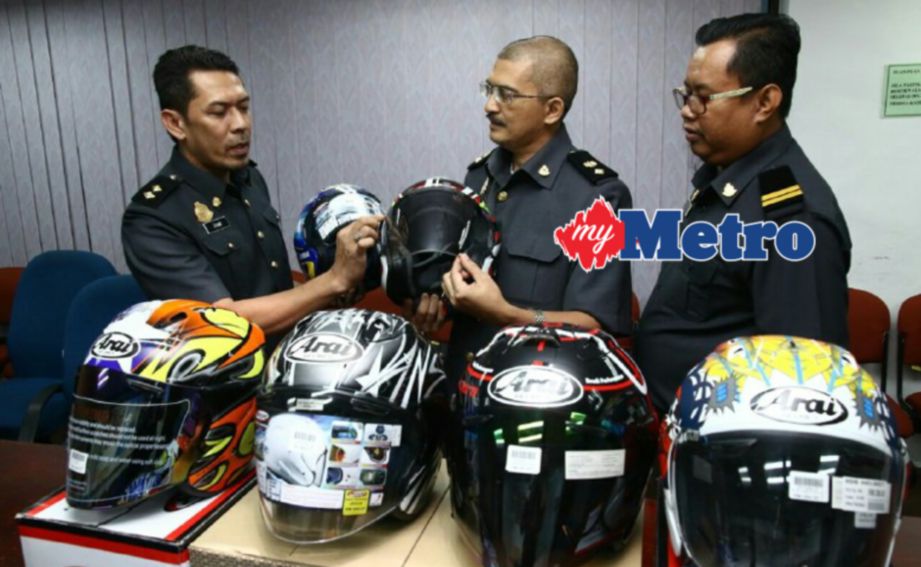 In the special press conference, Abdul Madi Wahib showed a total of eight fake Arai helmets seized from the raid. The total collective value of the fake goods was estimated to be around RM2,600.
"These replica helmets that look like the genuine product are not guaranteed for safety and pose an imminent danger to users," added Abdul Madi Wahab sternly during the press conference.
Despite the gallant efforts of local authorities as such, it is sad to note that many fake helmets and other counterfeit riding gears are still making their way into the local market, putting many bikers and consumers in danger.
If you're wondering just how dangerous fake helmets and counterfeit gears are, just watch the following video.
Unlike the real thing they mimic, fake helmets and counterfeit gears won't protect you when the inevitable happens.
You can never put a price on safety and it is better to be thankful when you get out of an eventual accident unscathed rather than regret from injuring yourself as a result of using cheap knock offs.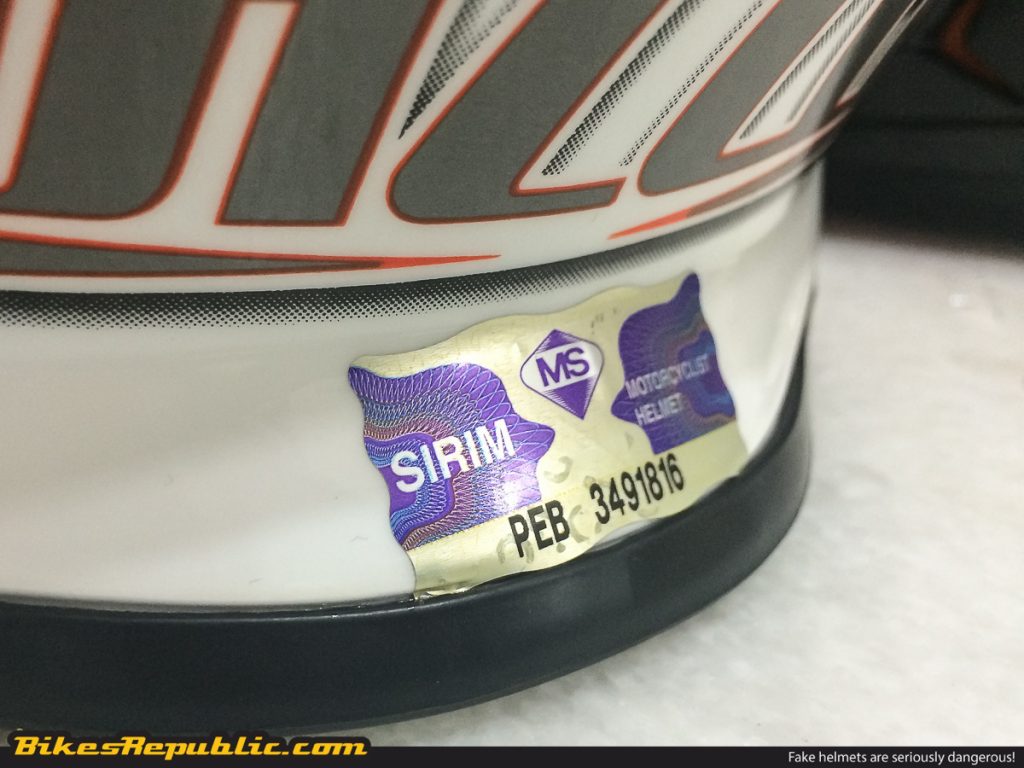 TOP TIP: If you're going to buy a new motorcycle helmet, regardless of type and fashion, always ensure it has a SIRIM-approved sticker on it at the very least. This is the most basic form of verification if you're buying helmets in Malaysia.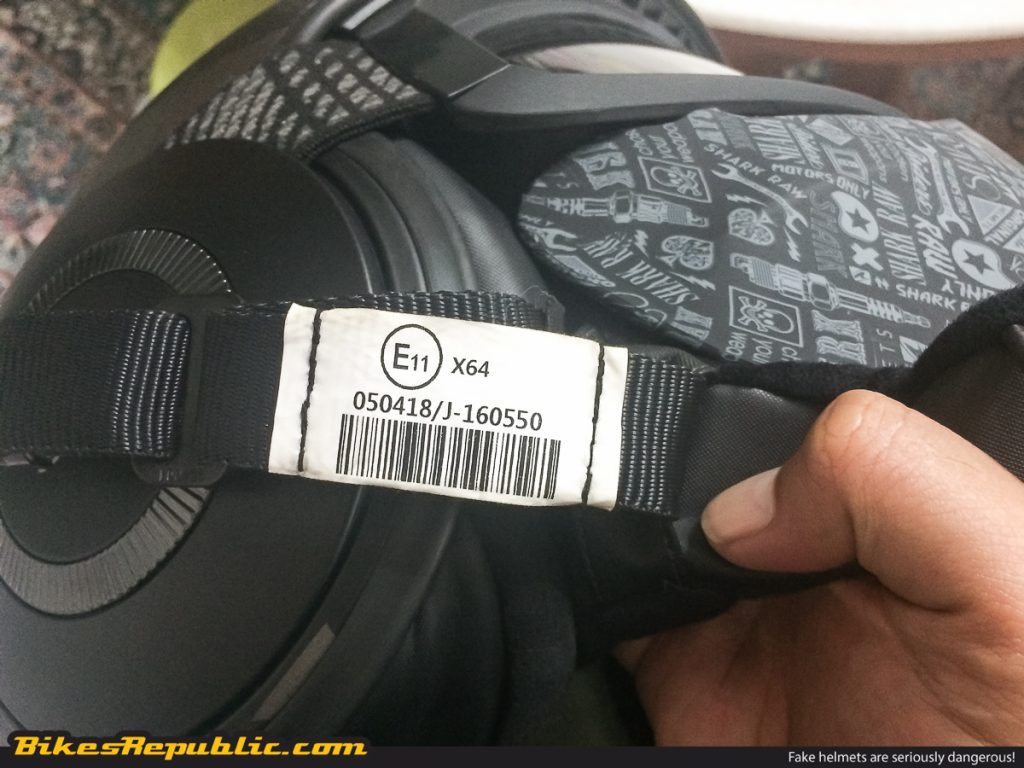 Fakes and counterfeits do not have this, or even any other type of local or international standards approval (ECE, DOT, SNELL or SHARP) for that matter.
Remember, if an offer is too good to be true, it usually is. Make it a point to only visit authorised dealers and outlets when buying gears such as helmets and apparels.
Another good practice is to always see, inspect and try out any gear before purchasing it. Check for the aforementioned approvals and ensure the product's quality matches all the claims stated in its respective packaging.