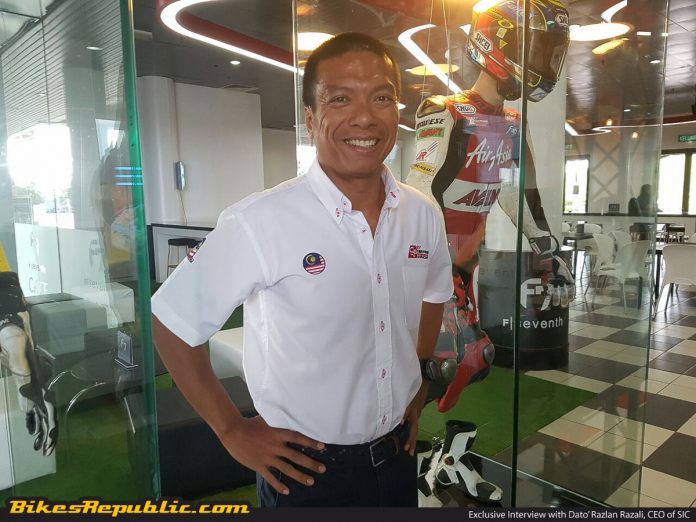 An exclusive interview with Dato' Razlan Razali, CEO of SIC, ahead of the 2016 Shell Malaysian MotoGP.
With the 2016 Shell Malaysian MotoGP weekend looming closer, the Sepang International Circuit (SIC) management has been in overdrive. Leading this charge is non other than its CEO, Dato' Razlan Razali.
We conducted our exclusive interview with the circuit's top executive to get an idea how things are progressing towards arguably one of its biggest events on the calendar. We even streamed the interview live on our official Facebook page too.
You can watch the interview through the attached video below. And for your ease, we've even transcribed the conversation which you can read just below the video. Here's how our interview with Dato' Razlan Razali went.
Firstly congratulations. This is the first time SIC has completely sold out tickets for MotoGP, am I right?
Yes, quite unprecedented this year. Ticket sales have been flying off the shelves. We've informed everybody that we've sold out all our grandstand tickets last Monday. With just three weeks left until the Malaysian MotoGP weekend, this is unbelievable.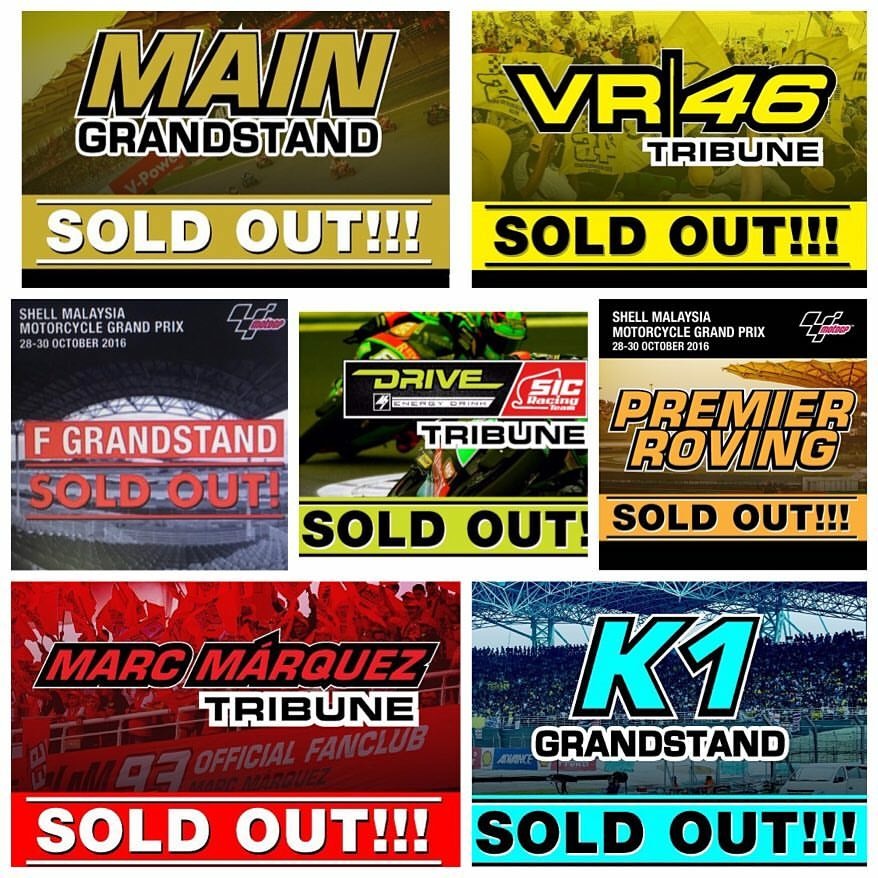 If somebody want to buy tickets now, what's available and are there many of these tickets left?
Unfortunately only Hillstand tickets are left at the moment. The Hillstand areas can fit a lot of people in fact. Although we've targeted about 20,000 tickets, and I think we've already sold quite a fair bit already. This is the only ticket category that's available now.
So how many tickets in total can you sell?
All the Grandstands are sold out. Like I said, the Hillstands are subjective really; it's a hill where you can fit 20, 30, even 40,000 people. We are targeting 20,000. We aspired to reach 90,000 fans on Sunday, and we're talking about in excess of 150,000 people in total for all three days. We had just slightly below that last year, but we anticipate to having more this time.
So if somebody still wants to buy a ticket now, where can they go?
They can still go tour ticket booths in Nu Sentral, Tropicana, KLCC and even here in Sepang. Online sales are still available too but it's Hillstand tickets only now.
The Malaysian MotoGP round has been a huge success but in contrast, Formula 1 is so different. Is it just the type of market that Malaysia is? Why do you think this is so?
I think it is the sport itself. MotoGP tend to be more exciting and the races are awesome. From round 1 onwards, it has been a crazy fight in all categories. And of course, to have Malaysians in the Moto2 and Moto3 categories makes it extra special for all Malaysians to watch. Almost until the last round, there's seven different winners in MotoGP. Although the Moto3 title's concluded, many really want to see if Khairul Idham Pawi can do that magic here in Malaysia while Adam Norrodin will be in search of his second top ten finish or to be in the points at least. Then there's Hafizh Syahrin who's looking for a podium finish and Sepang's the best place to look for it. Of course, there's the fight between the big boys too and who can forget last year's incident. People want to see if there's going to be a repeat of this too.
So Malaysians can relate to it because they're 'Malaysians' on track?
I believe so, that is part of it. Of course, Malaysians being fanatics on two wheels, that helps. But again, the Malaysian Motorcycle Grand Prix has been around for 26 or 27 years. I don't know why, but the last five years its picked up so big. I think it's a combination. You have one event like MotoGP where the excitement, the product is growing tremendously and we yet have another pinnacle of motorsports on four wheels that is slowly stagnating, slowly on the decline, not doing much. So that is a big factor.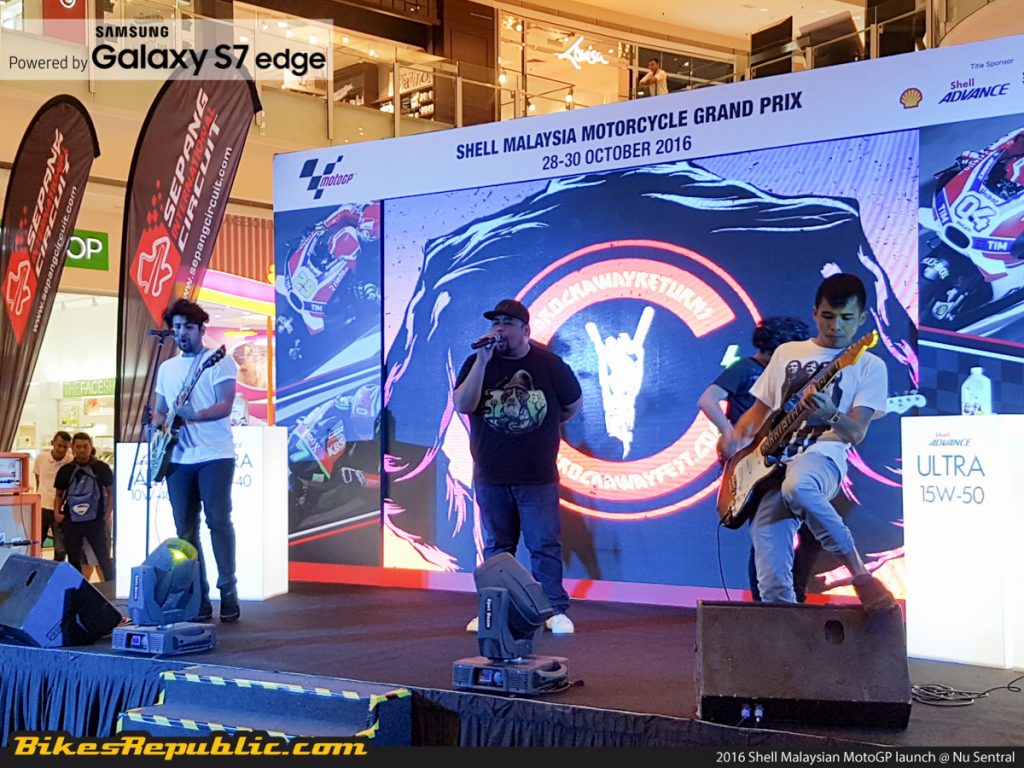 Sepang International Circuit is starting to be as synonymous with concerts as it is with motorsports. Does it have something to with it? You recently had Usher for Formula 1. Who are we going to see for MotoGP?
You see, the thing is we never had any concerts for MotoGP and it is selling well. That should be the way. The government and the country has been spending a lot of money on rights fees to bring Formula 1 and MotoGP. We should be able to sell it on its own. And at the same time, some activities, non motorsports activities were planned to complement the races. But to the extent of going to get international A-list artistes, we spent more here so people will go. I think it defeats the purpose of having the likes of Formula 1 and MotoGP. With MotoGP this year however, we have the Rockaway festival. It just complements them, it complement us, separate ticket prices and all. It's more like "oh by the way, there's a Scorpion concert" or "there's a Rockaway concert", but it's not a driving factor. Its not a factor for people to wait for a concert before they buy MotoGP tickets whereby in Formula 1, people ask who's the artist first before buying tickets to watch the artist and Formula 1.
Moving on to the circuit, you now have new hospitality suites in both the North and South parts. Are these open now?
Oh of course! We've opened them up to Formula 1 two weeks ago and it received tremendously positive reviews. The teams liked it. Of course, it's brand new, and it's much more comfortable. Because of our heat and humidity, in the past you don't see people sitting outside. But the way w and the architect designed it; we made it comfortable to sit outside. So you now have more people in the paddock sitting outside, which looks nice. Of course, the South Paddock is something that is long outstanding anyway and we had so many support races for Formula 1. Even GP2, GP3 teams and drivers rated our support paddock as the best because in other places around the world, they don't get the same privileges, and it's the same in MotoGP.
And these are small parts of a grander plan?
A small part, but critical for operation purposes, critical for us to rent out and sell later. For example, in the south side, you now have full on facilities compared to the past where there was basically nothing. So it was always difficult for us rent half the track, especially in the south because it had no facilities. Now, we can aggressively sell the track in two configurations simultaneously. It could be cheaper for clients where they don't have to rent the full track. Now, in both the South and North, there are facilities, which is great for clients.
You've been credited as the man with a plan, and all these things are part of your master plan. But there's also word that we're going to see more hotels around Sepang circuit. Is this true?
That is the ultimate master plan, which is to have a commercial component to complement our bottom line. We cannot depend 100% on just motorsports, motorsports events, services and so on. For us to really grow, for SIC to go to the next level; we need to go beyond our comfort zone of just being for motorsports. We have to look at hotels that complement the current facilities and the current business, as we need to position SIC as a daily destination for tourism. We aspire to have an amusement park that's very specific to automobiles or motorsports, because we're unique.
Something like Ferrari World Abu Dhabi?
That's too high end, but yes, in some ways. Think something more along the lines of the Suzuka Circuit's concept.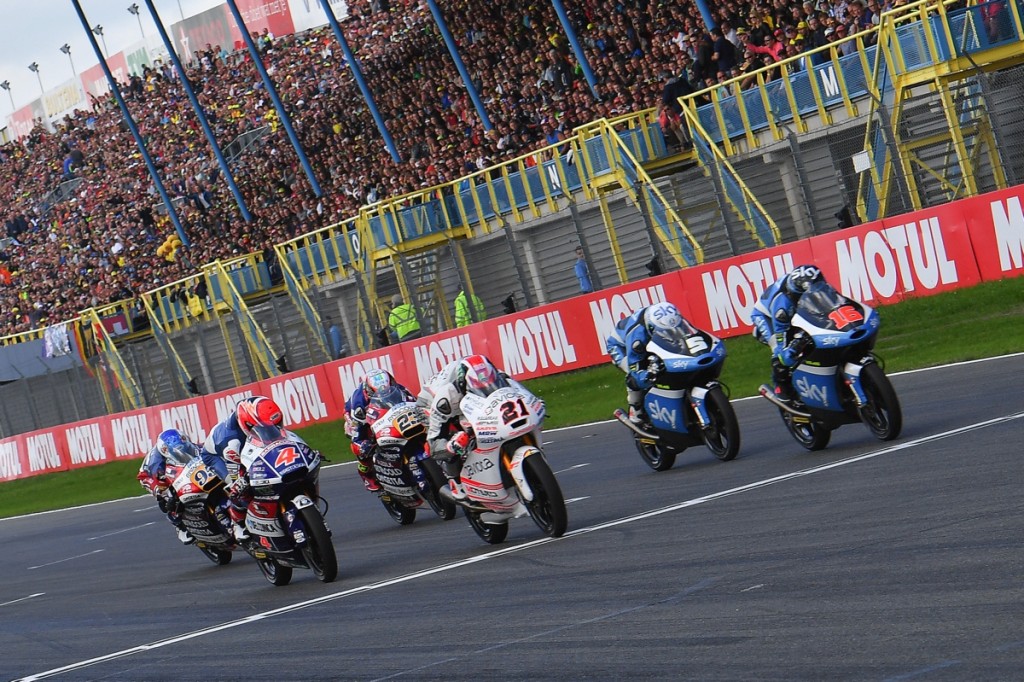 With the newly re-profiled circuit, can we expect faster laptimes across all three classes in MotoGP?
Well we've seen faster laptimes in World Superbike Championship (WSBK) earlier. You've also seen faster laptimes in all categories that raced in Sepang since the new asphalt was laid. F1 was five to six seconds faster, Porsche Carrera Cup Asia went faster, and TCR were faster as well. So we should expect the MotoGP boys to be equally as fast here too.
Do you have any feedback to share?
MotoGP did come for a test earlier, but unfortunately the weather was against them and we had a technical drainage issue in one of the turns where it did not dry up completely. So it was not a fruitful test for them. But, we keep them in suspense and we'll find out in two weeks times.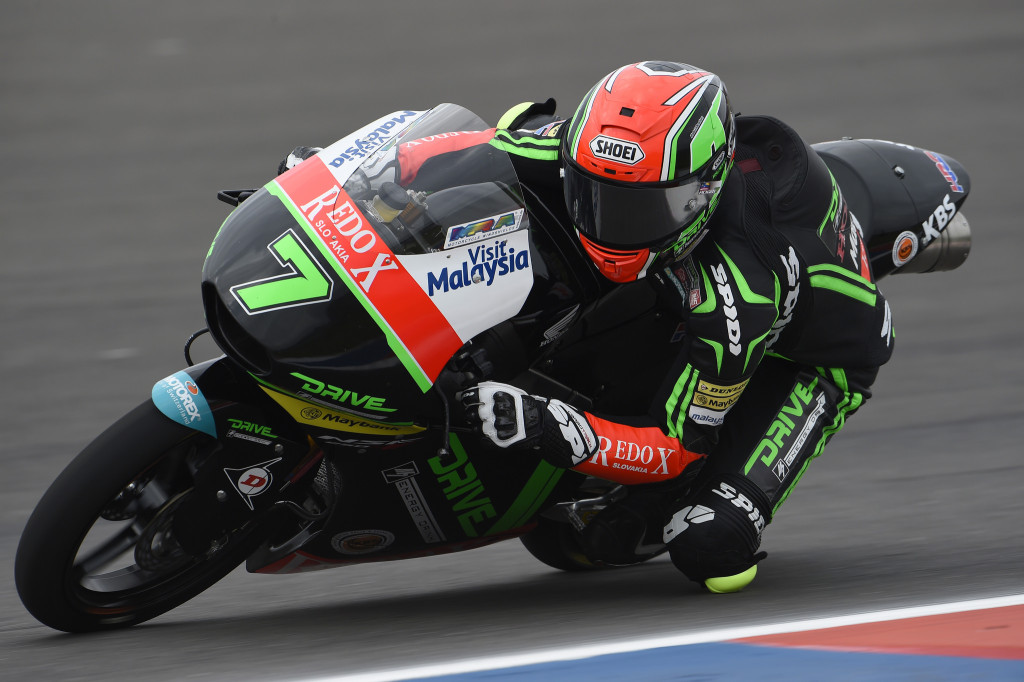 In regards to the Drive M7 SIC Moto3 Racing Team, who will ride alongside Adam Norrodin next season?
That will be announced soon this weekend where we are off to Motegi. But I think it is not a surprise, it is a familiar face. For those familiar with our program and the Asia Talent Cup program, I think they can relate to this rider.
Somebody local? Somebody international? Any hints?
Definitely not local, but Asian.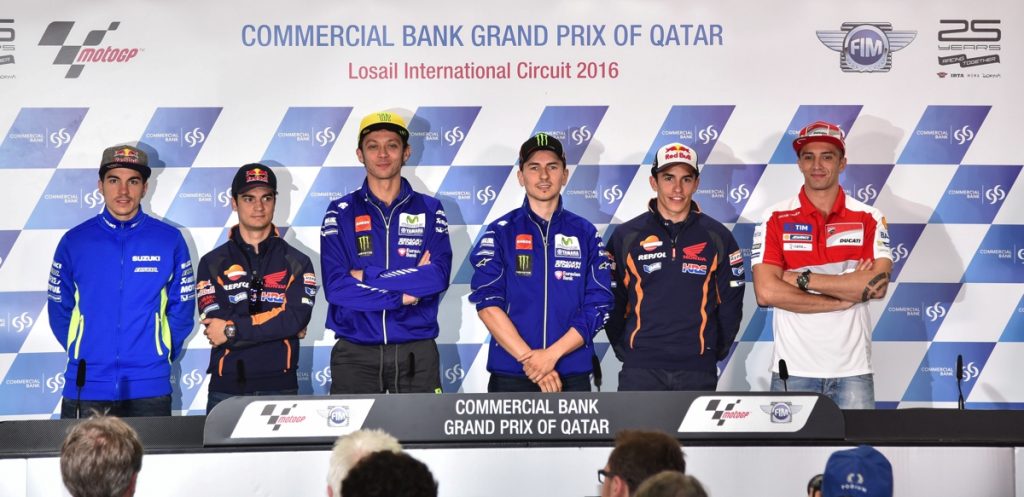 Many people would like to know this. Nationalities aside, which rider are you personally rooting for in the MotoPG title race?
To be honest with you, I have not thought about it. Of course, it'll be great to see Rossi win again, for the sport. But, anything can happen this weekend onwards because Marc Marquez has a huge lead. To me, it doesn't really matter right now on who will win for MotoGP. I'm just hoping that amongst the three Malaysians, at least one will hopefully get on the podium.
Will the weather help here you reckon?
Well, we are still trying to determine some possibilities so we'll see.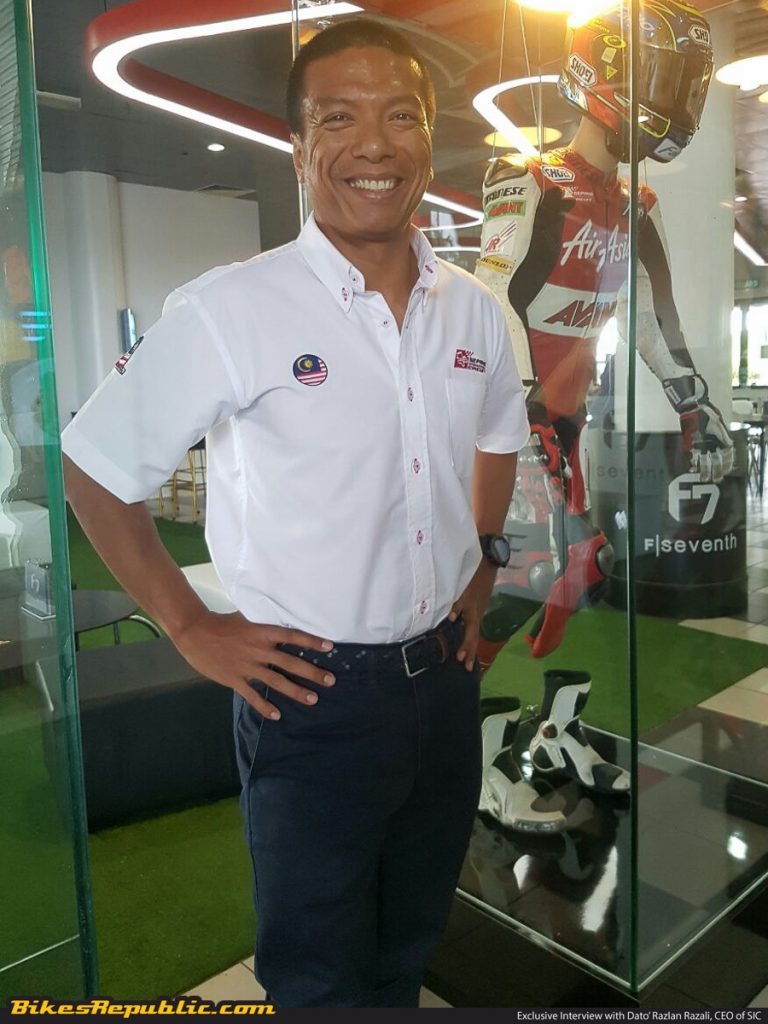 Is there a message you'd like to send out to all MotoGP fans attending the weekend?
Well guys, we are expecting a sell-out crowd on the 30th of October. Please be prepared in terms of transportation. Please take the public transportations available; use the RapidKL, use Uber, use taxis. Traffic's going to be a nightmare, I'm so sorry. When you have 90,000 people coming to Sepang circuit, there's just so much we can do. Hydrate well, and come early. Most importantly though, come and watch our Malaysian riders in Moto3 and Moto2.