Watch stunt riders hoon and drift in tandem with two Triumph Street Triple R streetfighters.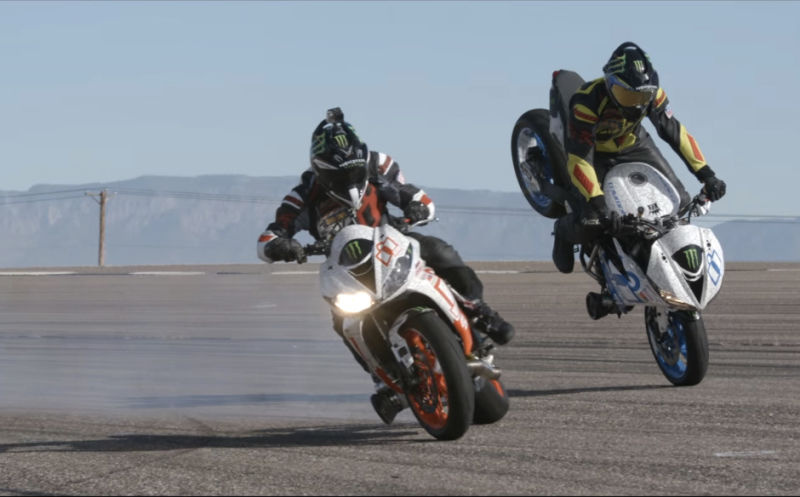 What's better than one manic stunt rider hooning about on a Triumph Street Triple R? Well, two of course!
This new video published recently by Triumph Motorcycles North America features renowned freestyle and stunt riders Nick Apex and Ernie Vigil drifting in tandem using two highly modified Triumph Street Triple R nakeds.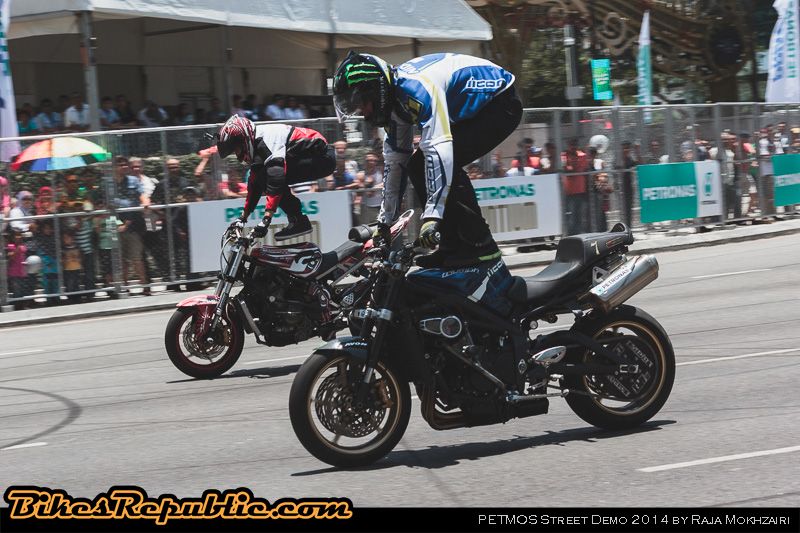 The BikesRepublic team have previously seen Nick Apex in action whilst he was here in Kuala Lumpur for the Petronas Motorsports Street Demo. Suffice to say, the American rider's bike control is impeccable. The same goes his partner in this video Ernie Vigil.
As mentioned, the bikes both riders used are Triumph's cult favourite the Street Triple R streetfighter. In stock form, the Street Triple R's renowned 675cc triple-cylinder heart healthily generates 106hp and 69.1Nm of torque to bring its claimed dry weight of 168kg up and about rapidly.
However, the bikes featured in the video have been tuned with Garrett GT2502R turbochargers plus a few other go-faster parts that healthily bump power figures up to a whopping 180hp. And the tyres that both Nick and Ernie have shredded to pieces whilst drifting here are Avon Storm 3D X-M.
For us, this video has perhaps made our withdrawal from testing the Triumph Street Triple R last weekend even worst. By the way, local distributors Fast Bikes Sdn Bhd is holding special offers for said model and you can find out more by visiting its showrooms in PJ, Penang and its newly opened JB centre as well.