Lady in China proposes to boyfriend with a Harley-Davidson motorcycle.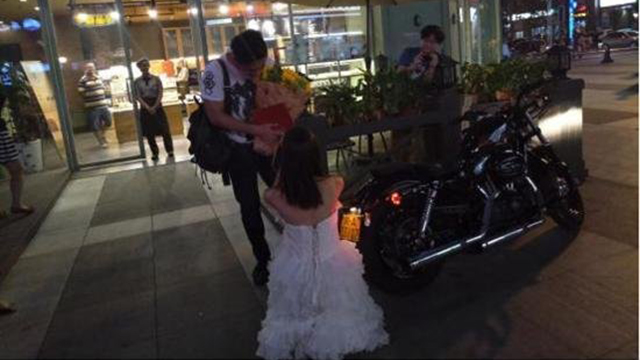 It's not everyday that you hear of a lady proposing marriage to a man, more so if it included a Harley-Davidson motorcycle of all things besides the customary ring.
Well, that's exactly what a lady in China did and the story has since gone viral in the republic. Online daily Shanghaiist reports that the woman from Chengdu even dressed up in a white wedding dress and knelt down to her man when she popped the question.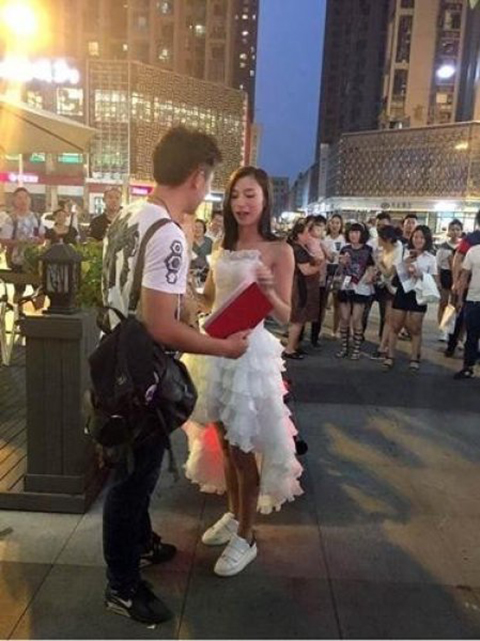 The report further indicated that the Harley-Davidson motorcycle wasn't the only gift in her proposal It also came packaged together with a property deed.
As the story went, the young lady actually rode the Harley-Davidson over in her wedding dress to meet her man. She even shouted, "I finally earned enough money for your beloved Harley! Marry me! I will put your name on the property deed!"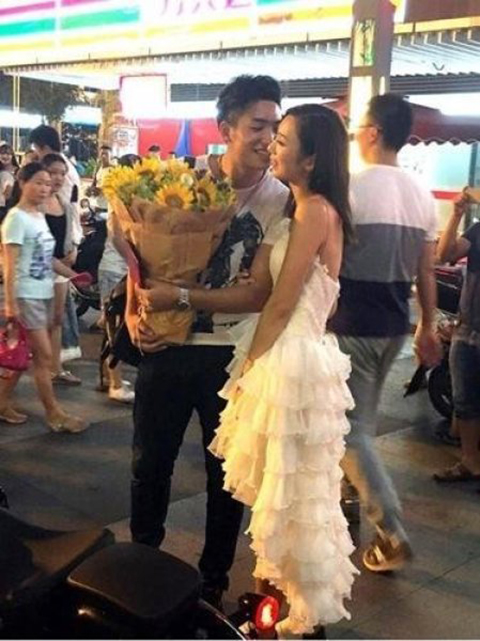 Clearly, the man was flabbergasted with the proposal as reports indicated that he simply nodded and agreed to his lady's proposal.
In a country with an unbalanced gender ratio in its population, Shanghaiist further highlight ladies in China now seem to hold a lot of the power when it comes to marriage.
Surely, most of us here in Malaysia would find it hard to say no to such a proposal, especially when you're getting a brand new bike! We wish all the best for this lovely Chinese couple in their upcoming nuptial.
(Image source: NetEase)