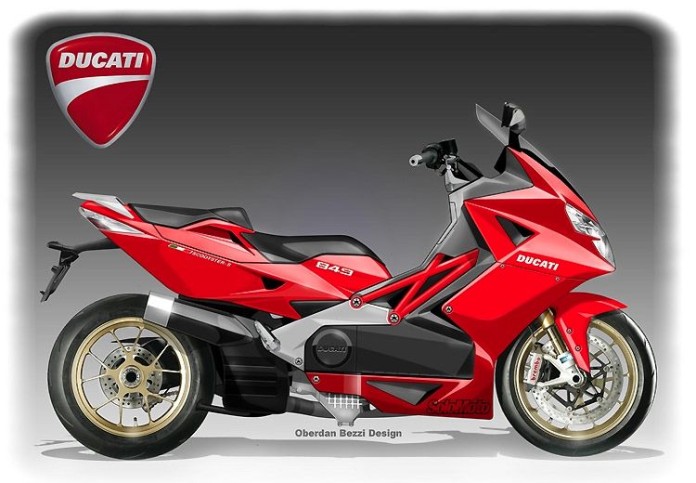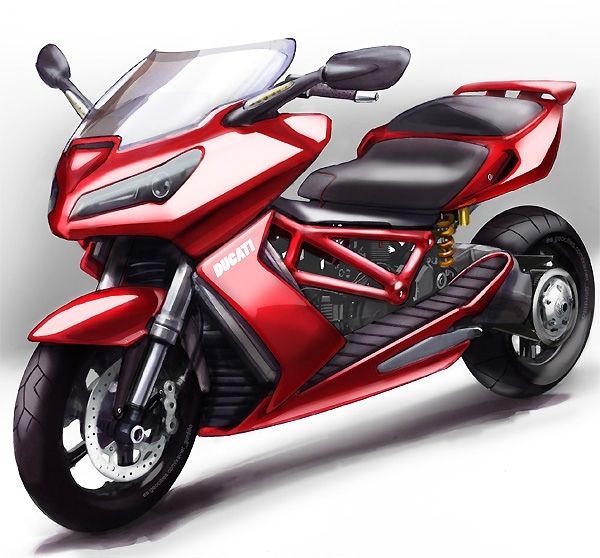 Ducati remains as one of the last of the motorcycle industry's 'big-leaguers' that purely focus itself towards the high-end market. But as times have changed, should the Bologna-based institution seriously consider a shot into a different segment with a maxi-scooter?
The rumours of a Ducati maxi-scooter have been going around for years now, but time and time again, the famed rosso-coloured brand and its execs have dismissed these allegations. In the past, say 10 or 15 years ago, such a thought would have been perceived as a blasphemy for many fans of the brand, namely the Ducatista and Ducatisti. But times have changed, and perhaps the smaller cc commuter bikes segment could potentially bring in greater profits for the brand.
Rivals KTM and Triumph have already seen the light, proven with their recent shift towards developing products for the sub-500cc market. At the rate both brands are going, things look very good, especially in rising markets like Asia. Ducati's owners, Audi AG, have somewhat seen the light as we have seen with the development of the Ducati 'Scrambler' that is coming in 2015, making it the brand's first foray into the sub-500cc area.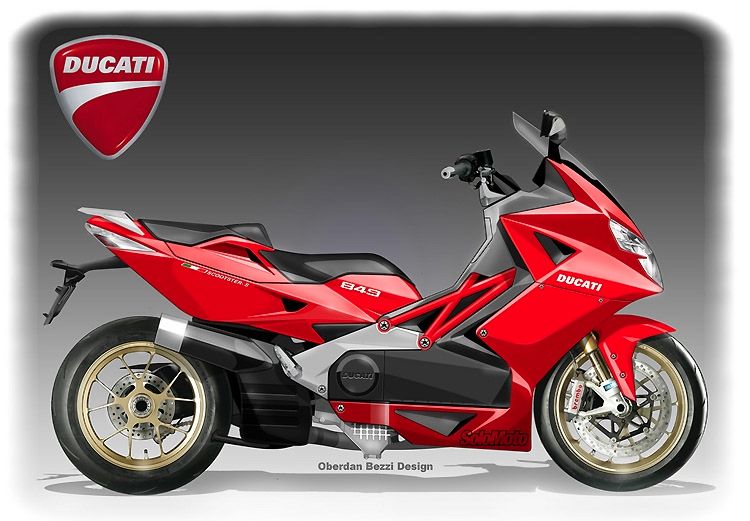 Perhaps the idea of a Ducati scooter is no longer a question of 'if', but rather a question of 'when' it will happen instead. The still-in-development Scrambler model alone may not be enough for the brand the rake in healthy profits, so perhaps an additional model such as a sporty maxi-scooter would greatly aid the efforts if Ducati chose to enter the smaller displacement segment.
Many purist Ducatista and Ducatisti may not like idea, but the thought of a small-sized Testastretta V-twin encased in a sporty Italian-designed body could attract a new range of customers, and potentially more profits too. We reckon that a Ducati maxi-scooter will happen, and it is only a matter of time until we see a prototype being tested out in the open.
Images: ducati.ms and ducati-upnorth.com
Sources: Asphaltandrubber, Autoevolution, and MCN