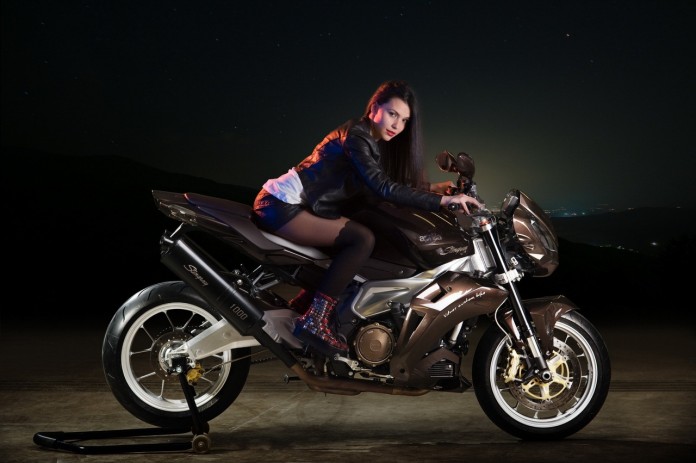 Renowned automotive custom designers Vilner have taken another (rare) step into the world of motorcycles. The result: a heavily customised Aprilia Tuono aptly named the Stingray.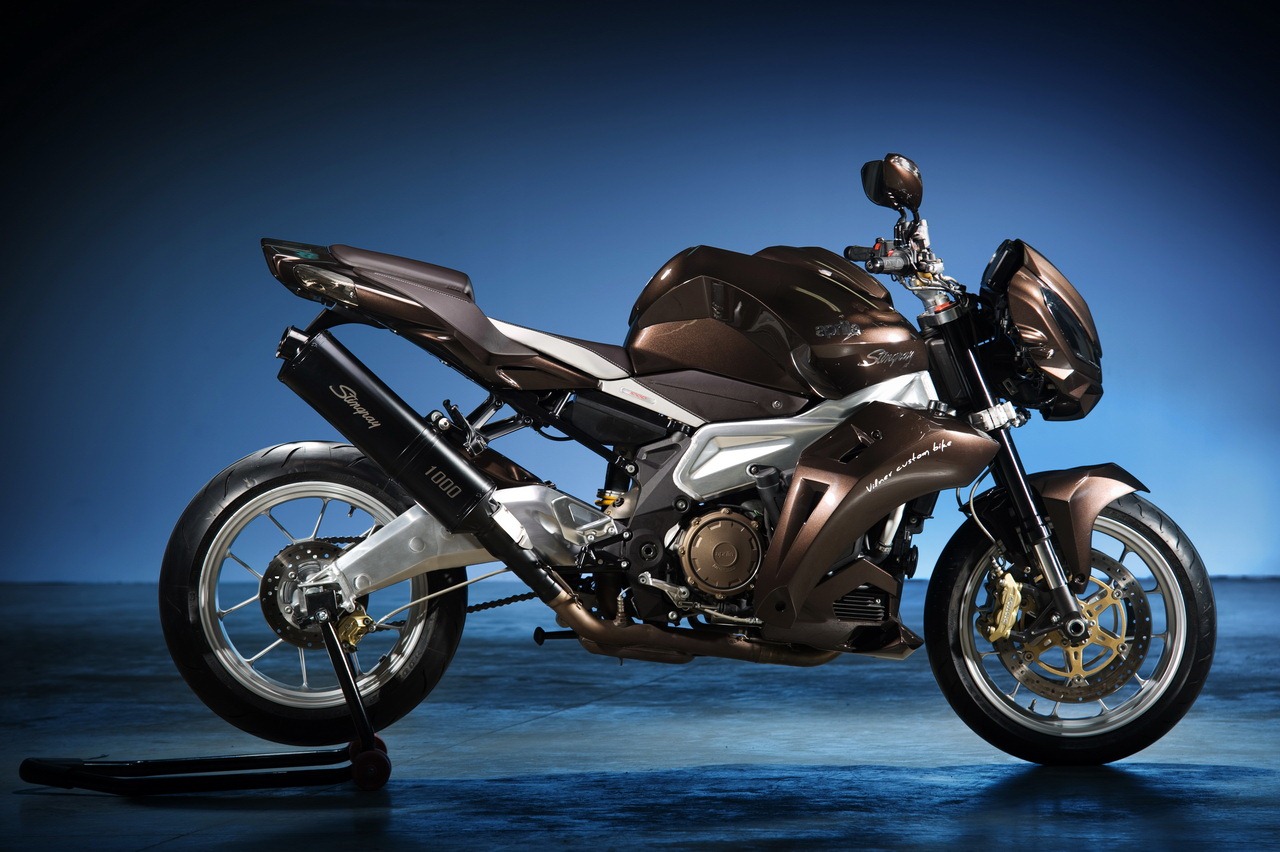 The Stingray's transformation from its Tuono base-bike is pretty extensive. It sports a brand new set of fenders, redesigned headlamps and turn signals with LEDs, new side spoilers with two-vents carved in each, tinted/smoked rear lamps, and a redesigned fuel tank. Topping it off, Vilner has reupholstered the seats on the Stingray, re-sprayed the wheels, painted parts of the Tuono's frame in black, repositioned the license plate holders, and extended the Tuono's orginal fork and driving chain length by 150mm.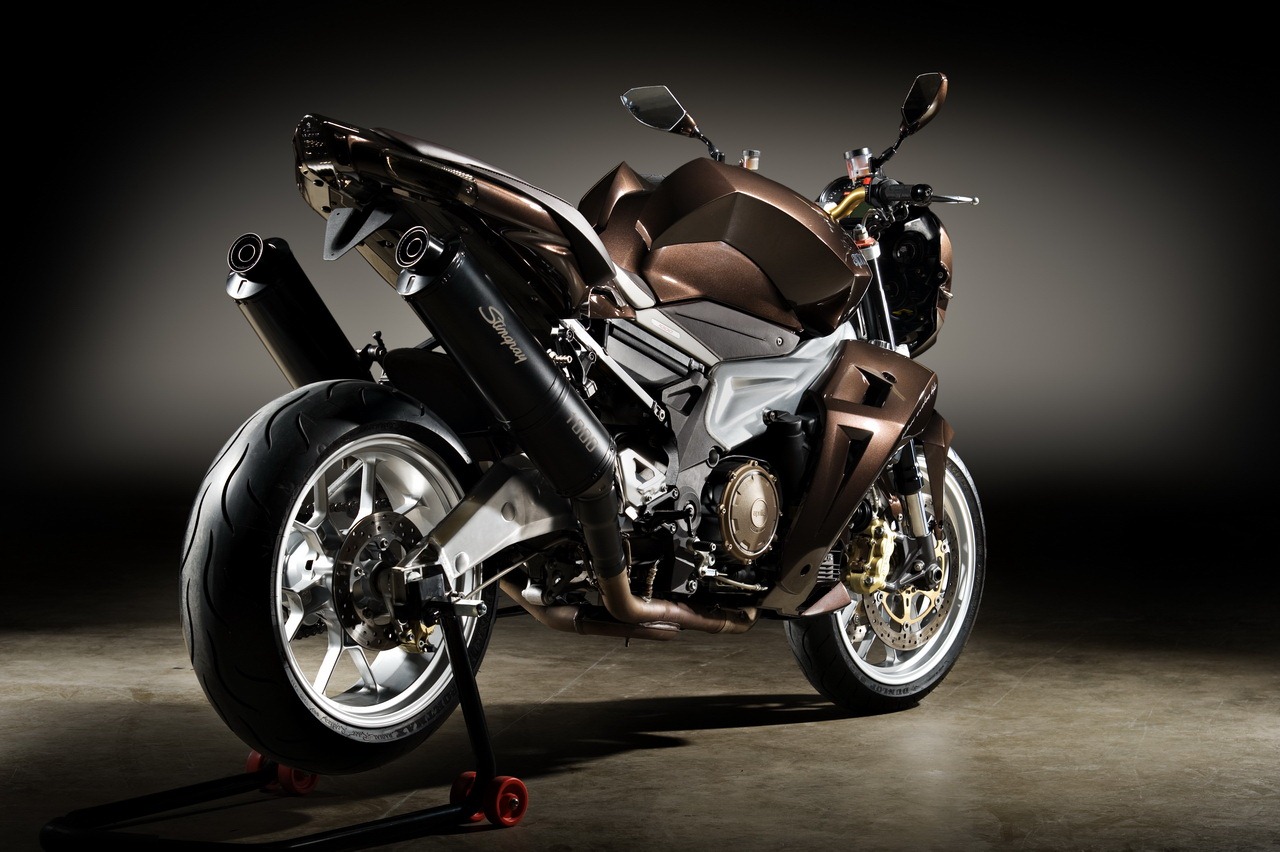 Sweetening the deal, the Stingray has been tuned to shell out the standard Aprilia Tuono's output by 10%. Very few custom jobs have such a sexy appeal and the Stingray proves to be one of it.