Timbersled kits easily allow you to convert your dirt bike into a snow bike.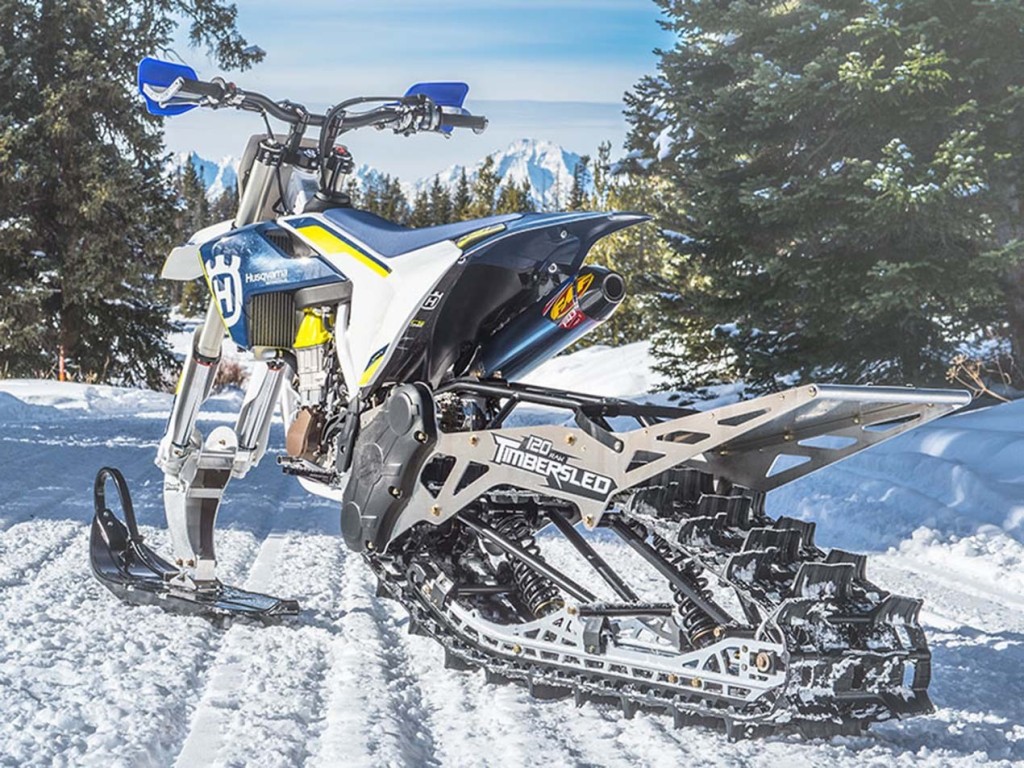 Lets say you had a dirt bike or scrambler, but you couldn't have as much fun with its riding it through the snow conditions of winter as you do when dirt-busting during the warmer seasons. The solution is perhaps to convert your dirt bike into a snow bike, and Timbersled is a company that specialises in making such conversion kits.
Based in Idaho, America, TImbersled has been making snow bike conversion kits since 2010. Perhaps the best signal of this riding trend's growth in popularity can be reflected in the fact that the brand was acquired last year by American automotive conglomerate Polaris Industries – the owner of both the Victory Motorcylces and Indian Motorcycles brand.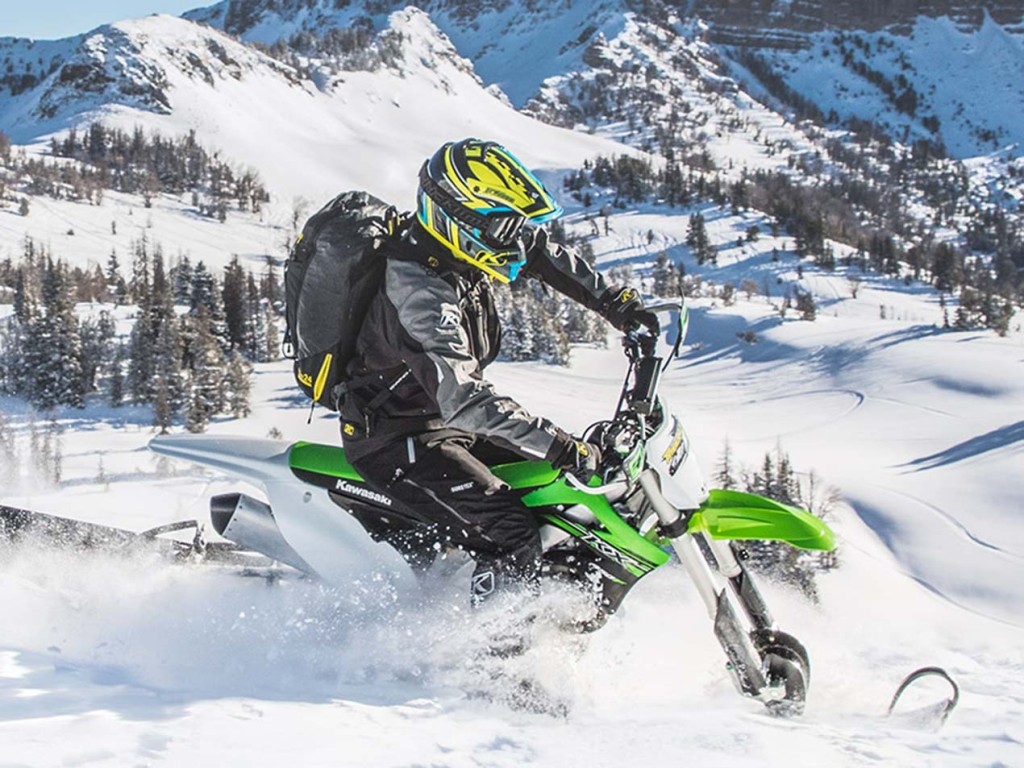 Essentially, the conversion kits Timbersled produces allow you to replace your front wheel with a ski and the rear with a track. This setup offers a much more dynamic riding experience as it allows riders to chart across snowy terrains better and further than a regular dirt bike.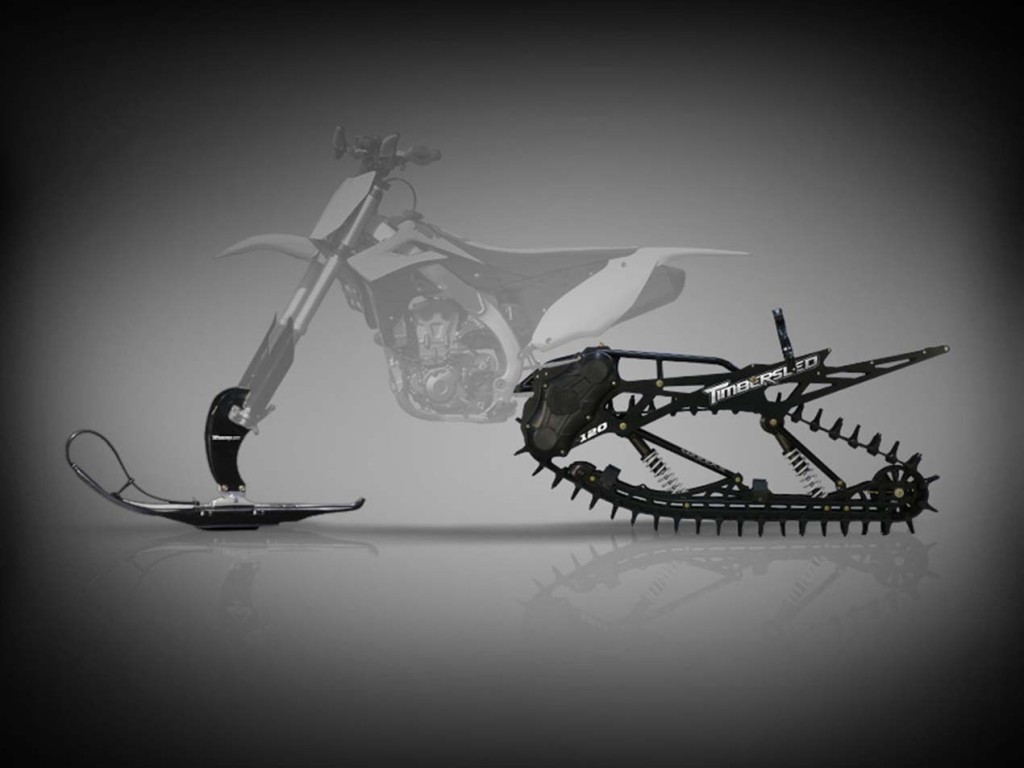 What makes the Timbersled kits even more encouraging amongst enthusiasts are the ease of conversion these bolt-on kits provide. The tracks are modular in design, which can be bolted on to different motorcycles through the range of individual install kits that Timbersled offers.
Timbersled offers a total of four track types starting with the Short Track or ST that retails for $5,300, followed by a Long Track or LT design priced at $6,000, as well as two Snow Cross models, the SX120 and SX137 priced at $5,800 and $6,500 respectively.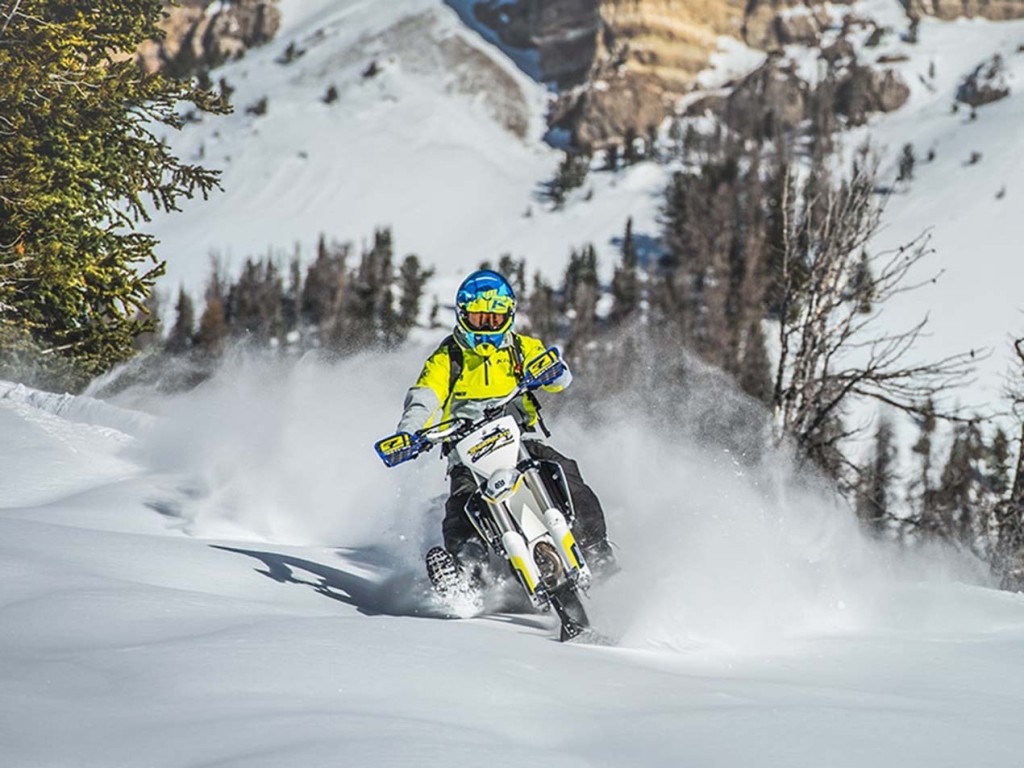 Whilst it may be hard to convert snowmobile fans and riders to adopt this style of snow riding, Timbersled is hoping that its ingeniously designed conversion kits will kick-start a new kind of snow-riding trend. The fact that dirt bike owners are granted the ability to ride their prized dirt busters throughout all seasons hold a lot of potential indeed.
You can check out the Timblersled kits in full detail by visiting its official website, timbersled.com.
Source: Timbersled via Asphaltandrubber