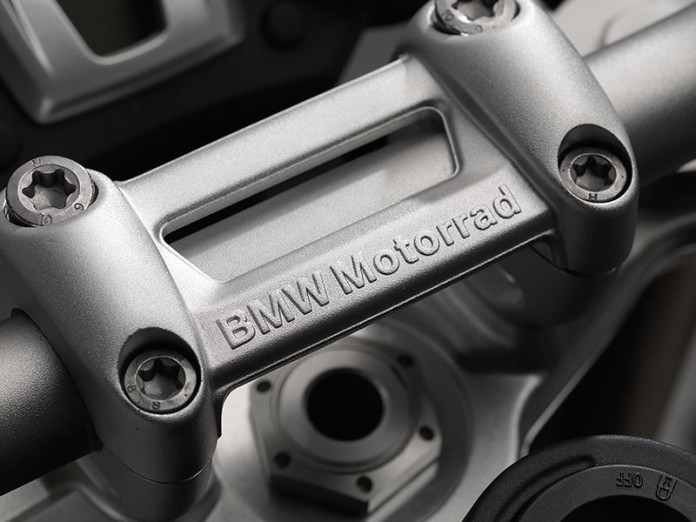 Our friends at BMW Motorrad Malaysia are organising BMW Motorrad Day 2014 for all Malaysian Motorrad fans and owners in Putrajaya on Saturday, 3 May.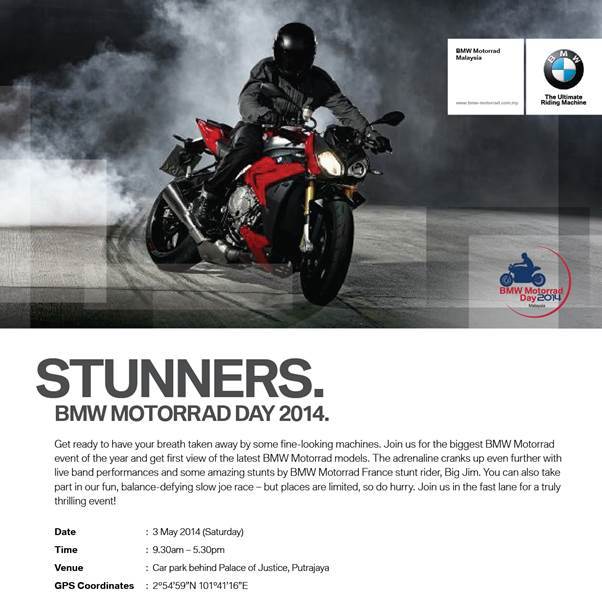 The event will be held in the car park area just behind Putrajaya's Palace of Justice on Saturday, 3 May 2014. The festivities will start at 9:30am and will go on until 5:30pm.
Besides the largest gathering and display of BMW Motorrad bikes, organisers have also planned plenty of activities for the day including live band performances, as well as a stunt riding showcase by BMW Motorrad France rider Big Jim. Fans and owners in attendance are also encouraged in participating in a specially organised 'Slow Joe' precision riding contest. Spaces are limited, so those interested will have to come in and register as early as possible.
For those coming from out of town, below are the GPS coordinates as well as the Google Map view to make your trip much easier.
GPS Coordinates: 2⁰54'59"N 101⁰41'16"E
Mark your calendars and see you folks at BMW Motorrad Day 2014!