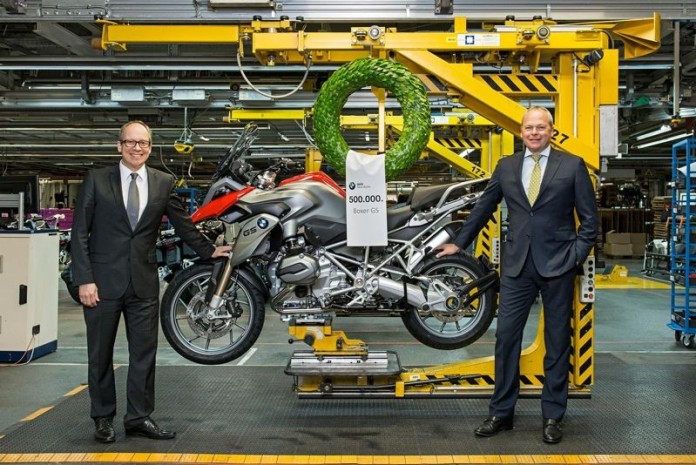 BMW Motorrad marked a major milestone a few days ago after its 500,000th GS enduro model rolled off its production line.
Fittingly, the bike that broke the mark happened to be a R1200 GS. Motorrad's top selling model nameplate has been around for more than three decades now. Since its introduction in 1980, the GS range has been regarded by many as the bike that perfectly merged off-road and daily street riding capabilities at once.
Unlike the first GS, which came powered by a 798cc boxer-twin with 50hp, the R1200 GS that rolled off the line recently featured a 1,170cc boxer-twin with 125hp. It also came primed with a set of semi-active electronic suspension, traction control, and ABS brakes that symbolises BMW Motorrad's commitment towards continuing success and rider satisfaction.
Source: Asphaltandrubber