American biker kicked by police awarded $180,170 in damages after winning case.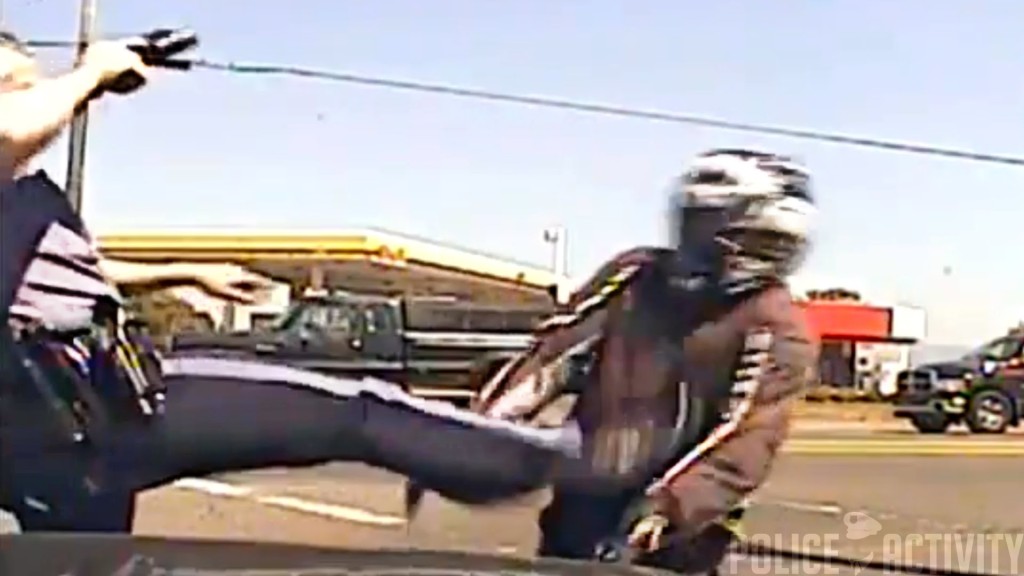 (Video source: YouTube)
The internet is buzzing with a story of an American biker who won a case against a police officer who knocked and kicked him down during an arrest. Reports indicate that Oregon state native Justin Wilkens was awarded with $180,170 in damages following the wrongful actions of Oregon state police officer named Robert Edwards.
Using the video evidence recorded on officer Edwards' patrol car dash-cam when the incident took place about two years ago, both the judge and jury sided with Wilkens in his case.
The video posted above does show Edwards in the wrong at first as he was caught speeding and performing illegal overtakings during his ride. This prompted officer Edwards to give chase in his unmarked police cruiser, which had its customary flashing lights hidden but no siren. In the video, the jury agreed that Wilkens, who was oblivious that he was being chased silently, appears to show no attempts to escape or evade the officer.
When Wilkens came to a halt at a busy junction, officer Edwards then knocked the rider off his superbike by tapping it with his cruiser. Wikens only realised the situation when officer Edwards began arresting him at gun-point, but not before the officer's attempt at kicking Wilkens, who appeared to have just missed the officer's boot that was lunged towards his face. During the arrest, Wilkens also suffered with two fractured ribs and a broken collarbone, most likely caused by the enraged officer.
What ensued after was a long two-year struggle for Wilkens to have his case undergo the American legal process. Nevertheless, it all seems worth it as the court ordered Wilkens to be awarded with $31,171 to cover medical bills and damage to his bike, $100,000 for pain and suffering and $50,000 in punitive damages.
Sources: AutoEvolution and Visordown