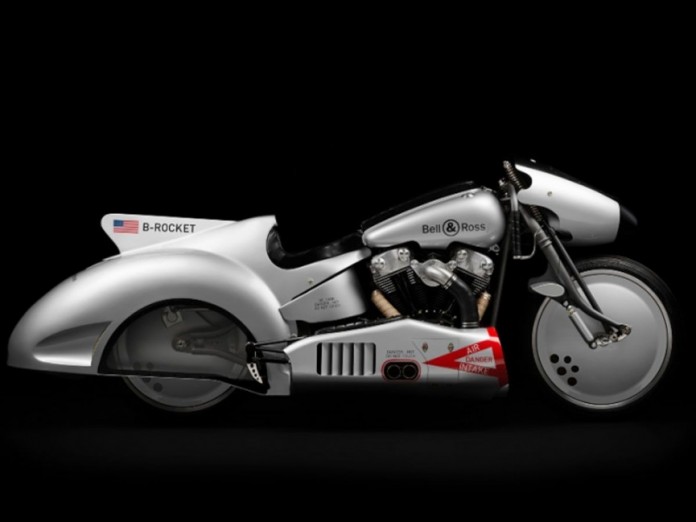 Shaw may not be a name many would be accustomed with, but Shaw Speed and Customs UK may just ring a bell. Known for the chiseled lines and dark themes, Shaw is a British Harley-Davidson dealer and amongst the world's best customisers.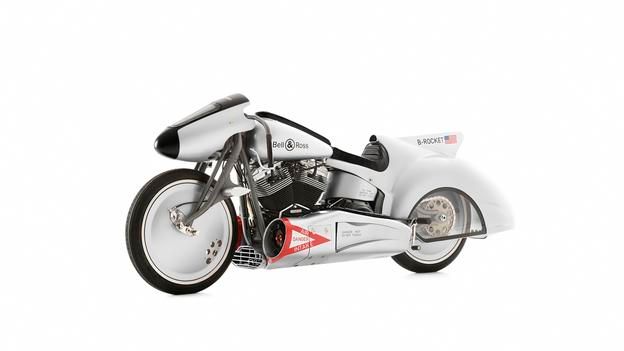 The custom bike builder came to fame when watch company Bell & Ross commissioned a bike in 2011. Shaw built it according to details and in 2011 came up with the Bell & Ross Nascafe racer complemented by a carbon-based BR7 watch set into the fuel tank.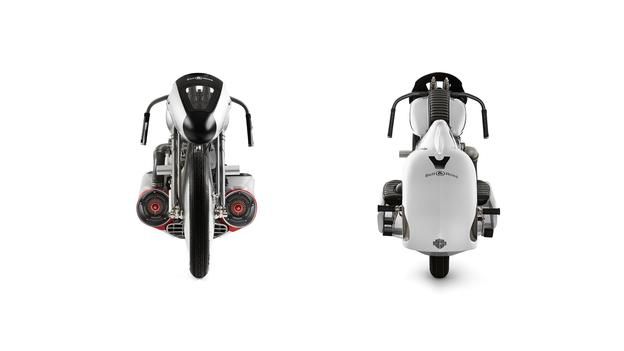 The watch company has done it again and commissioned another bike recently, and this is the product; the B-Rocket. Unveiled at the Baselworld Jewellery and Watch show in Switzerland, the bike took months of work to finish, and its 'aero-inspired' design is a nod to the streamliner world record attempt. One of the highlights of the bike is the fixed front wheel, just like that of a Rolls Royce Phantom, the wheel will stay fixed in place while the wheels rotate.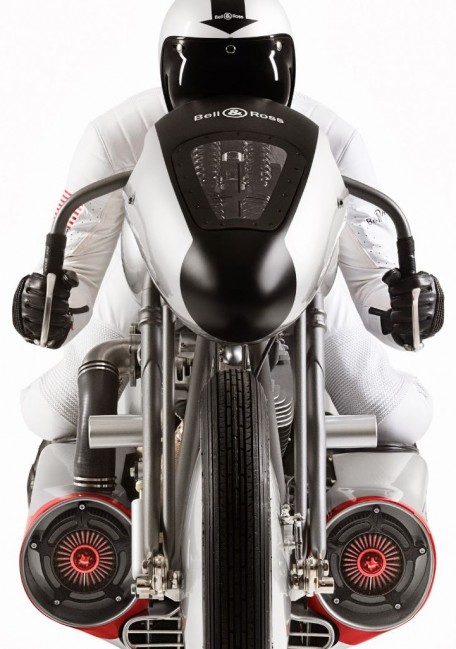 Speaking of the bike, Steve Willis who is the Dealer Principal at Shaw H-D said, "We've had loads of people wanting to sneak a peek at this new motorcycle but its design was kept a complete secret. I don't think anybody was expecting what was unveiled, it's one of our proudest creations yet. The B-Rocket's look was inspired by speed-bikes and the 60's experimental US aviation to reflect Bell & Ross' long-standing relationship with, and passion for, aviation equipment."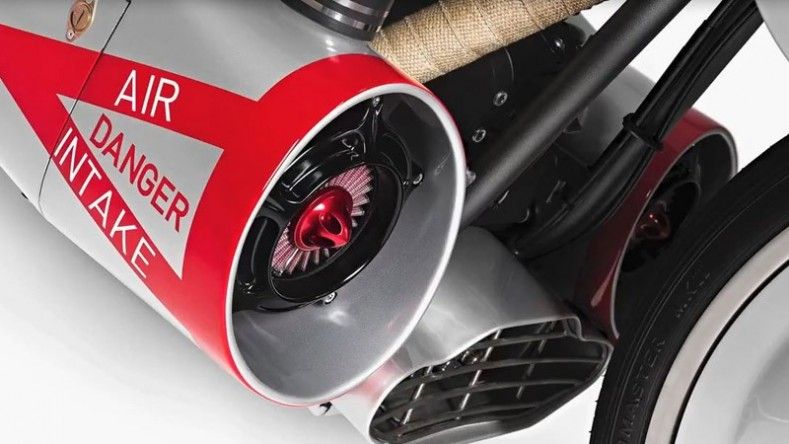 Described as a direct offshoot of the B-Rocket, the BR01 B-Rocket watch is just as impressive as the bike. One of two versions, the BR01 B-Rocket features a mechanical, automatic movement. Its functions include hours, minutes and small seconds as well as datum tachymeter scale and chronograph, including 60-seconds, 30-minute and 12-hour readers. Measuring in at 46mm in diameter, the case is forged from satin-polished steel. The dial is matte black with metallic, luminous hour and minute hands. Comfort is provided by a padded black leather strap edged in red and black on heavy-duty canvas.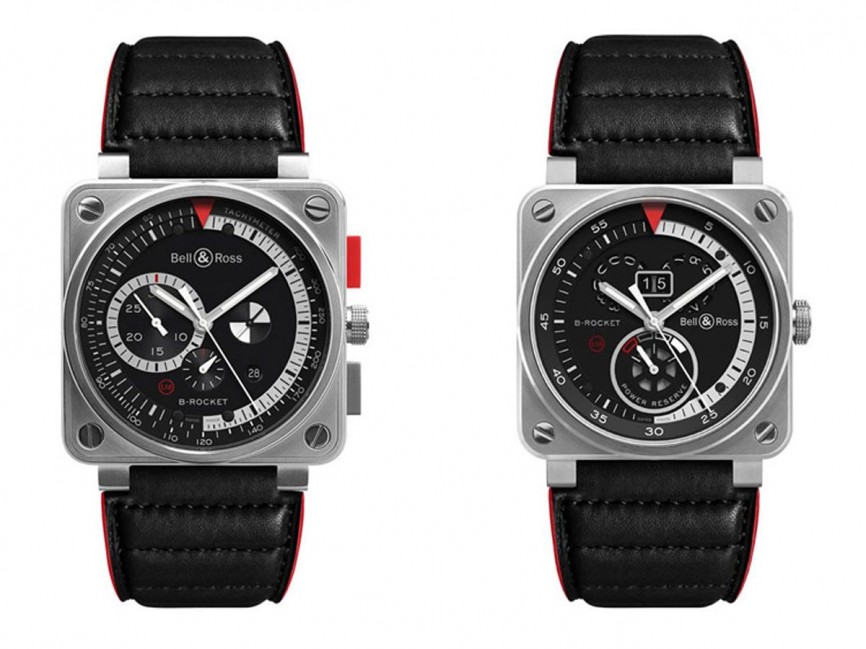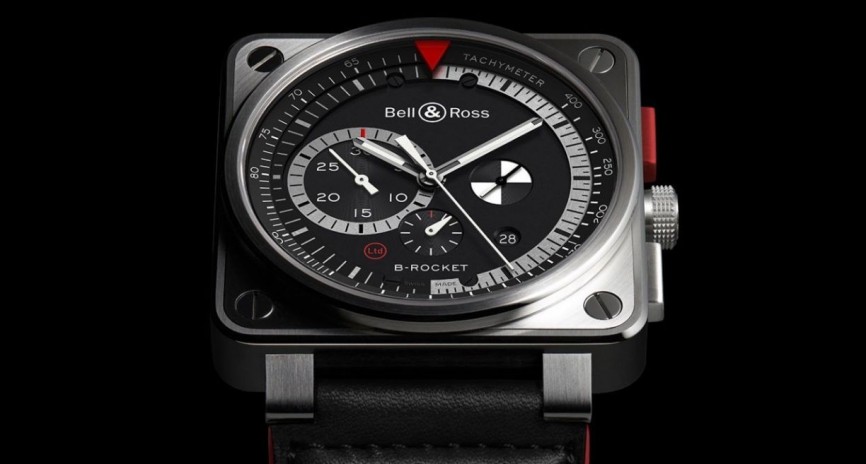 Source: DreamChrono