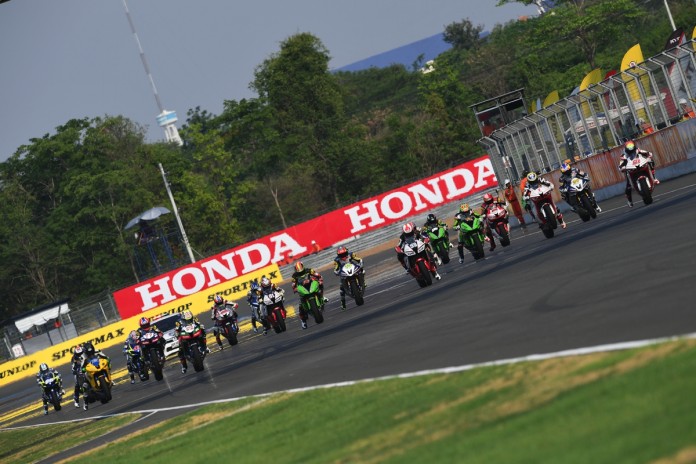 FIM Asia Road Racing Championship 2016 (ARRC 2016) heats up during Round 2 in Buriram, Thailand.
The competition level was raised higher during the FIM Asia Road Racing Championship 2016 (ARRC 2016) series' second round held in Buriram, Thailand last weekend.
Supersports 600
In the ARRC 2016's premier SuperSports 600 category, the weekend began with Japanese rider Tomoyoshi Koyama ending his drought of race wins on Saturday after wining Race 1.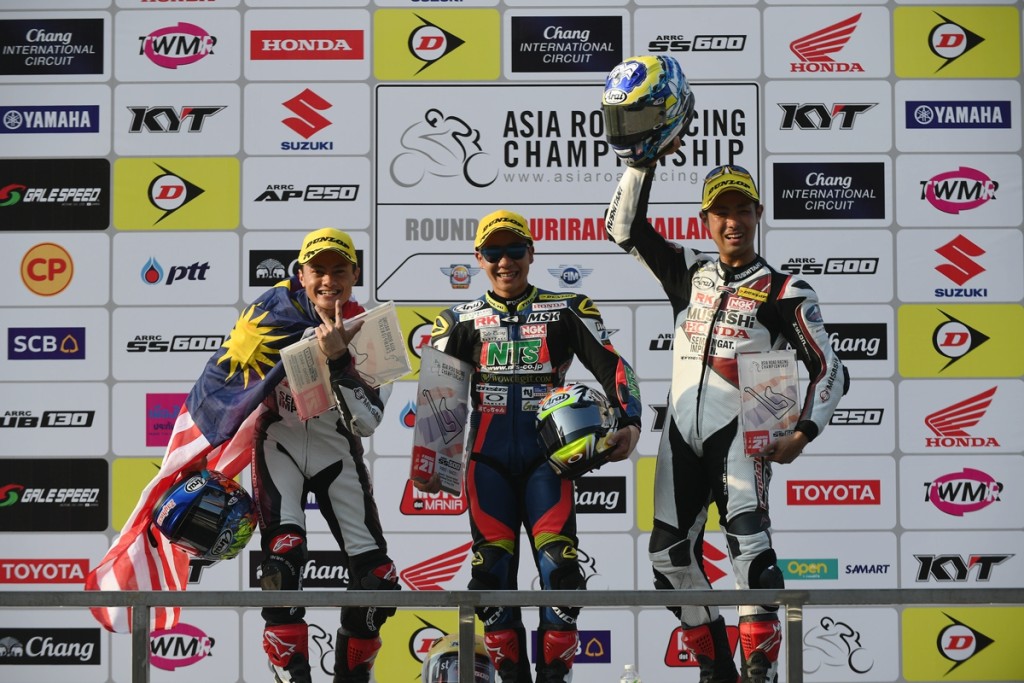 Astride the T.Pro Yuzy Honda NTS with WOW race machine, Koyama had to fend off the relentless charges of Malaysian rider Zaqhwan Zaidi and his teammate Yuki Takahashi astride the Musashi Boon Siew Honda machine who finished in second and third respectively.
Zaqhwan would eventually return to top form in Race 2 on Sunday as the Malaysian rode to a superb victory whilst teammate Yuki Takahashi took third. Joining them on the podium was Zaqhwan's compatriot and returning ARRC 2016 champion Azlan Shah Kamaruzaman who finished second astride the BikeArt Racing Kawasaki machine.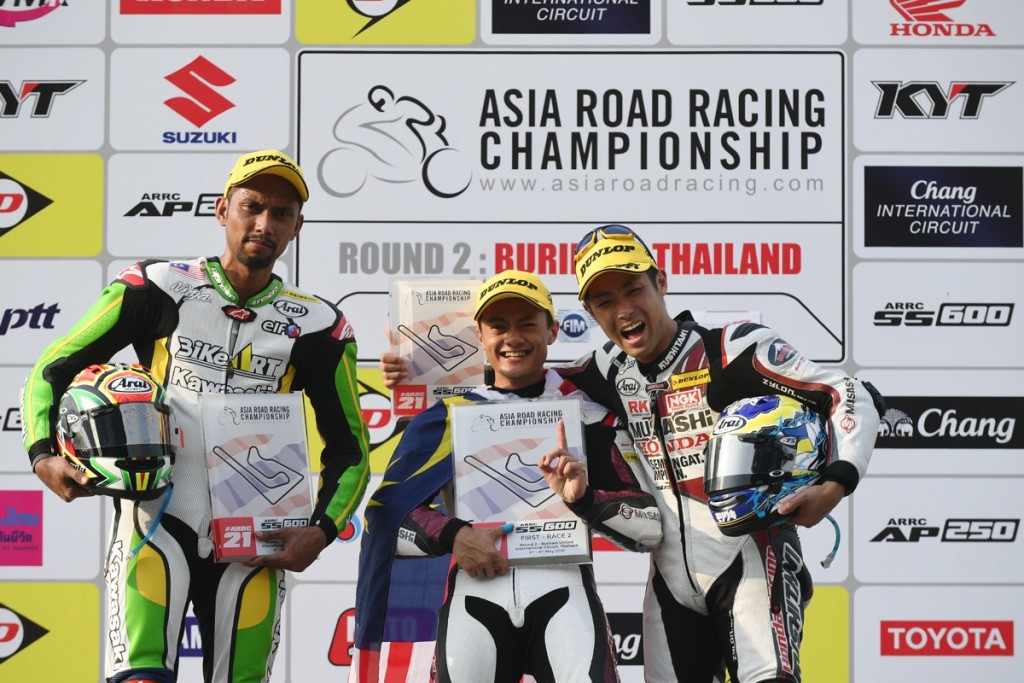 Whilst Azlan Shah still leads the standings with 78 points, Zaqhwan is now just 1 point away in second with 77 points, followed by Koyama in third with 69 points. Suffice to say, Azlan Shah will be facing some serious challenges in his quest for the 2016 title.
Asia Production 250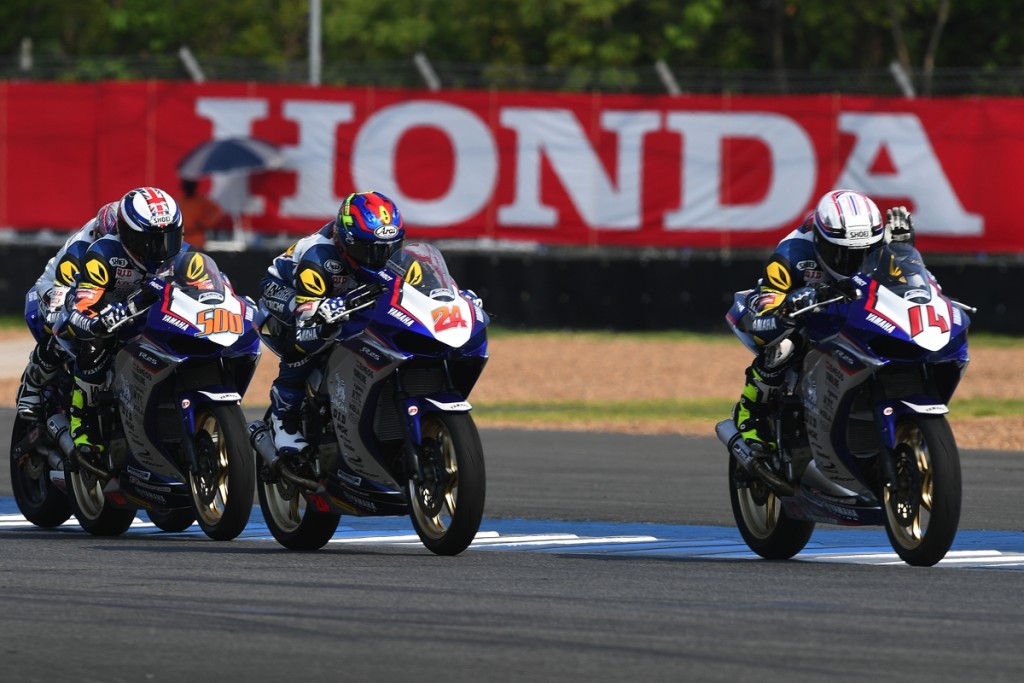 The supporting Asia Production 250 category began with Yamaha Thailand Racing Team's dominance on home soil in Race 1 as riders Apiwat Wongthananon and Peerapong Loiboonpeng scored a 1-2 finish for the team. Completing the all-Thai podium in Race 1 was Somkiat Chantra who finished third astride the AP Honda Racing Thailand machine.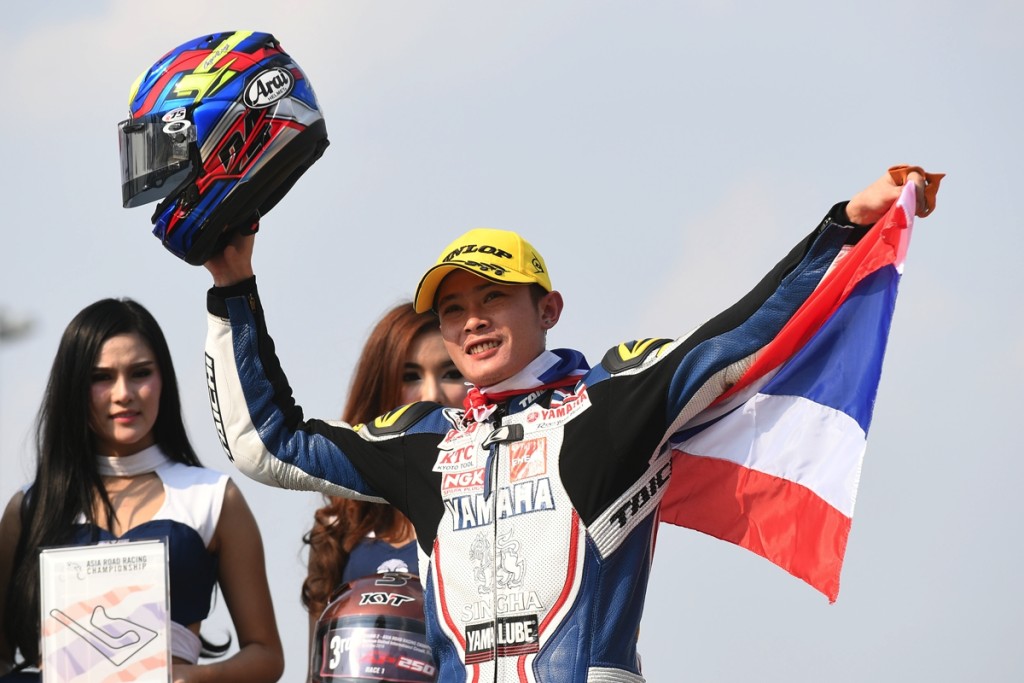 Unfortunately, the tables would turn on the Thai home heroes in Race 2 on Sunday as Peerapong was the lone local on the podium in third place. The Kawasaki-powered Trickstar Racing team and its Japanese rider Takehiro Yamamoto claimed victory here instead, followed by the Yamaha Racing Indonesia Team and its rider Galang Hendra Pratama in second.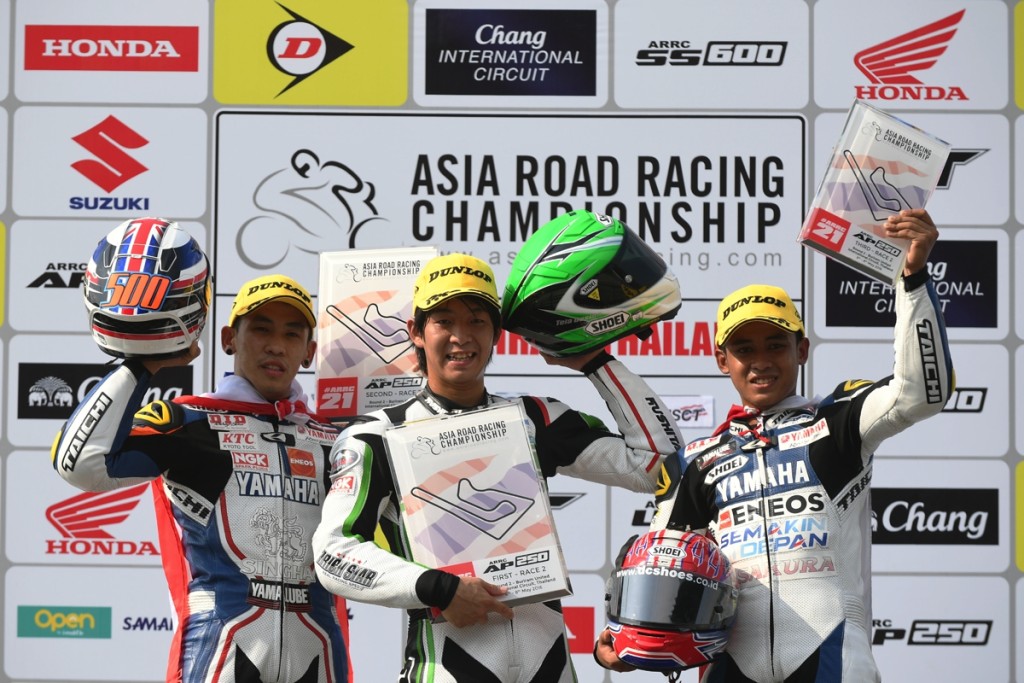 The weekend ends with Apiwat Wongthananon still leading the class' championship standings with 81 points, followed by Peerapong Loiboonpeng in second with 76 points whilst Galang Hendra Pratama ranks third with 54 points.
Underbone 130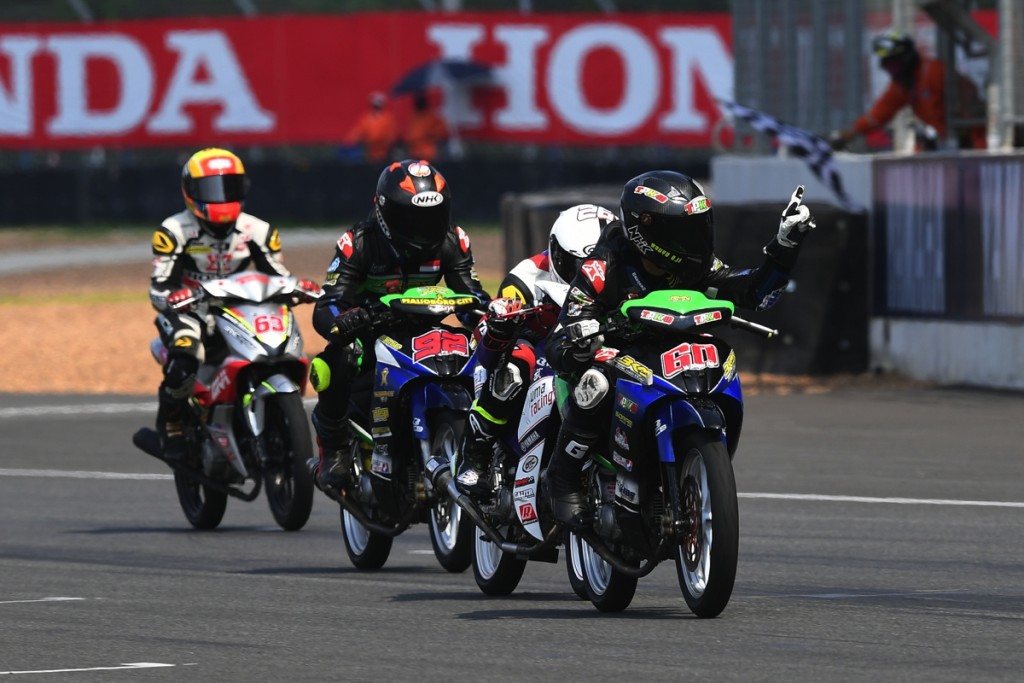 Last but not least came the weekend's highly competitive Underbone 130 category. Though many Malaysian riders dominated this category during its season opener, it was the non-Malaysian teams and riders that shine most during the second round in Thailand.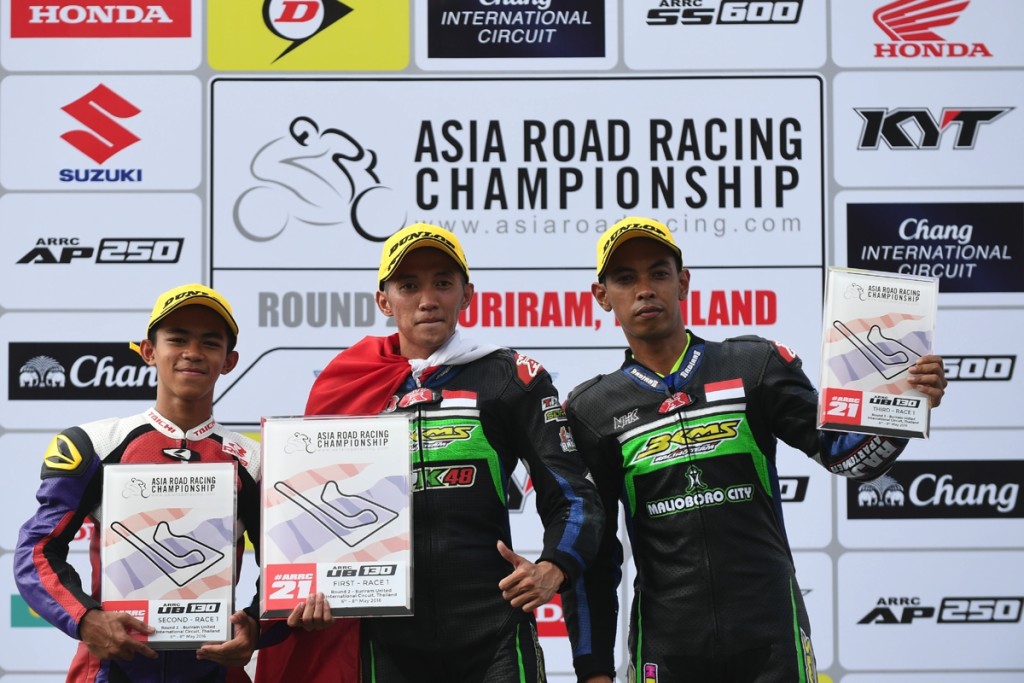 Race 1 saw Indonesia's Wahyu Aji Trilaksana and the TPK48 BKMS Indonesia team taking top honours. But race 2 would see Malaysian rider Ahmad Fazli Sham astride the UMA Racing Yamaha Maju Motor machine taking victory instead.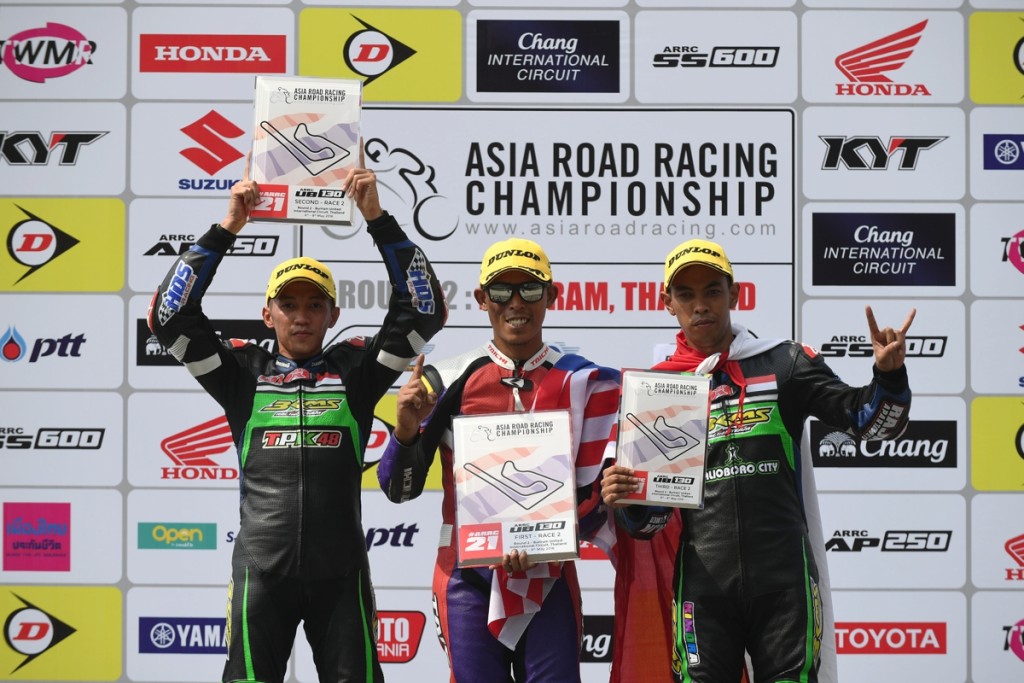 In the standings, Malaysians Md Izzat Zaidi Salehan and Md Amirul Ariff Musa still lead the title race in first and second respectively whilst Indonesia's Wahyu Aji Trilaksana has elevated up into third.
Round 3 – Suzuka, Japan
Round 3 of the ARRC 2016 season will take place in the famed Suzuka Circuit, Japan next month on June 4 & 5. Stay up-to-date with ARRC 2016 by following its official Facebook page, YouTube Channel and its official website as well.
ARRC 2016 Round 2 – Buriram, Thailand