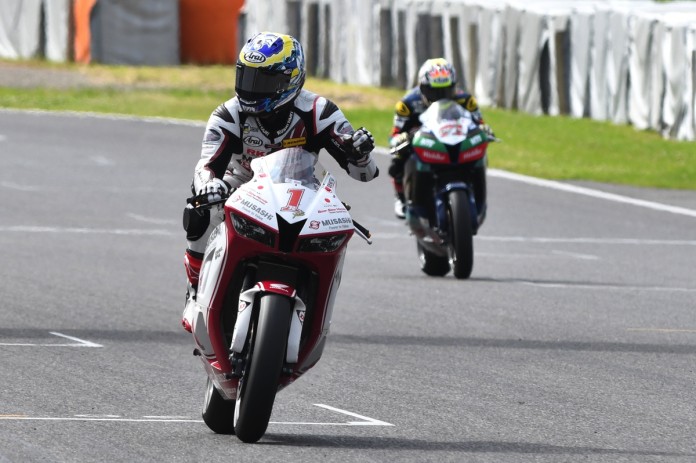 Malaysian riders miss out on podium finishes during Round 3 of the FIM ARRC 2016 in Suzuka, Japan.
Round 3 of the FIM Asia Road Racing Championship 2016 (ARRC 2016) got underway last weekend in the Suzuka Circuit, Japan. Sadly, it was a round to forget for the Malaysian contingent following their drought of podium finishes.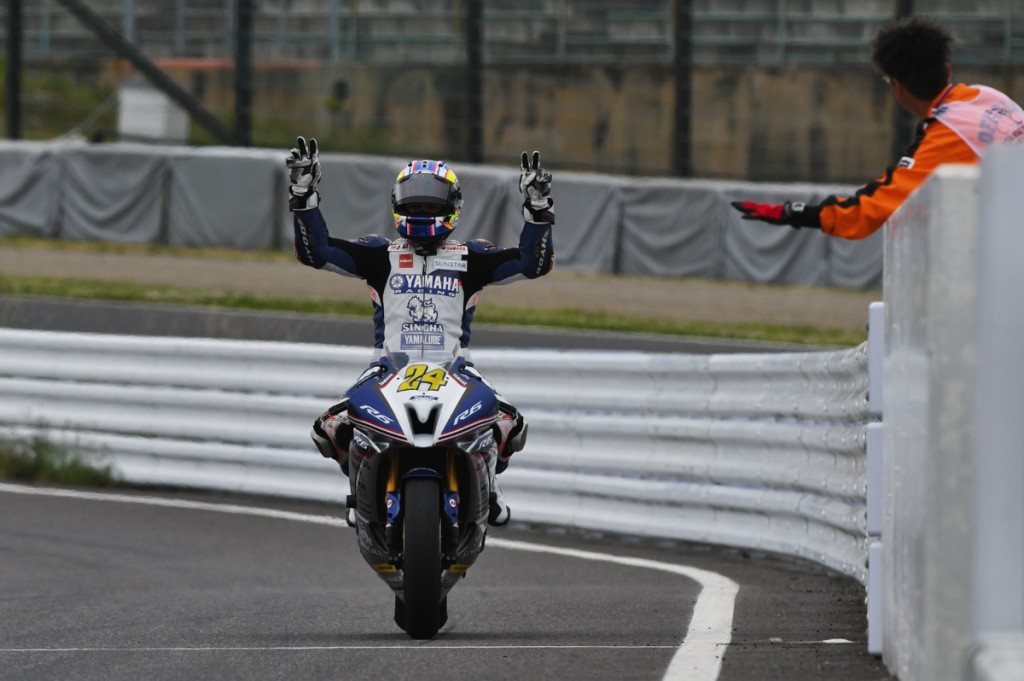 Much of this was due to several incidents and crashes. The first blow of the Malaysian contingent came when national rider Azlan Shah Kamaruzaman crashed out of Race 1 in the premier SuperSports 600 class shortly after the chequered flag was waived. Though he finished fifth, Azlan sustained a broken leg, forcing the BikeART Racing Kawasaki team rider out of contention for Race 2.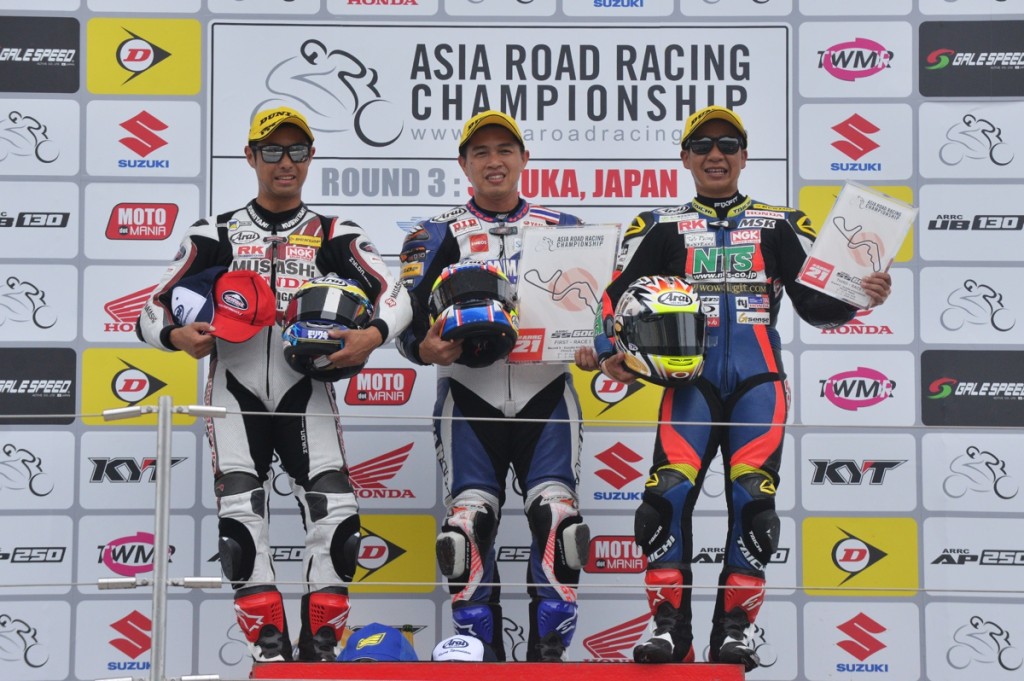 Winning the premier SuperSports 600 class' first race of the weekend was Thai rider Decha Kraisart astride the Yamaha Thailand Racing Team's machine. Joining the Thai national on the podium were Japanese riders Yuki Takahashi in second astride the Musashi Boon Siew Honda race machine and Tomoyoshi Koyama of the T.Pro Yuzy Honda NTS outfit in third.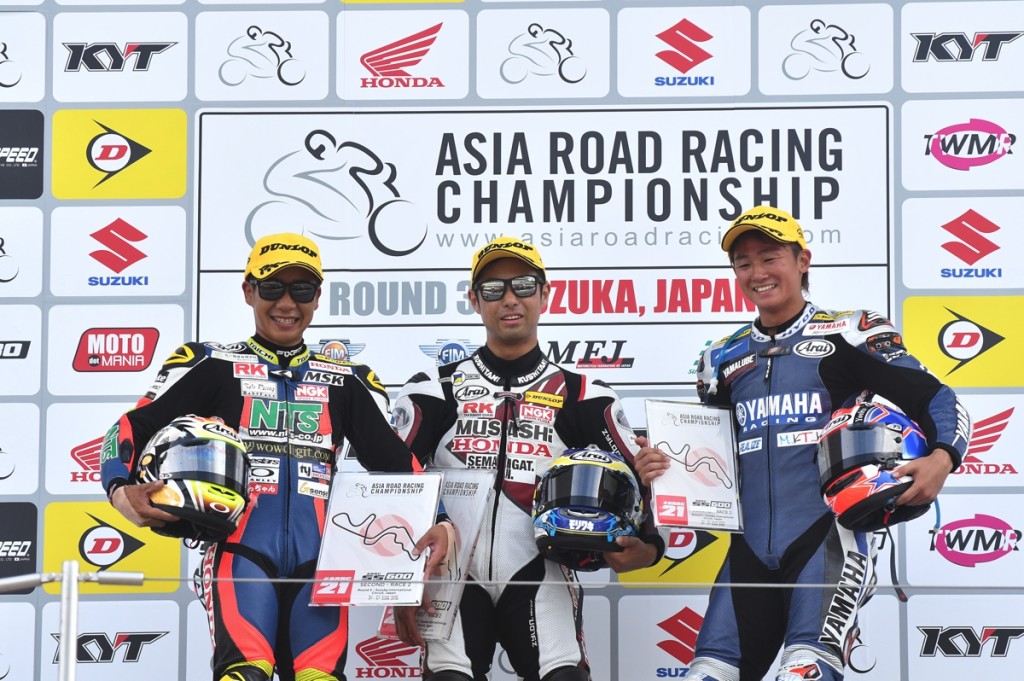 Both Takahashi and Koyama strived for better results in Race 2, winning first and second places respectively then. Fellow compatriot Yuki Ito of the Team Yamaha Racing outfit finished third to complete an all-Japanese podium lockout in the second race.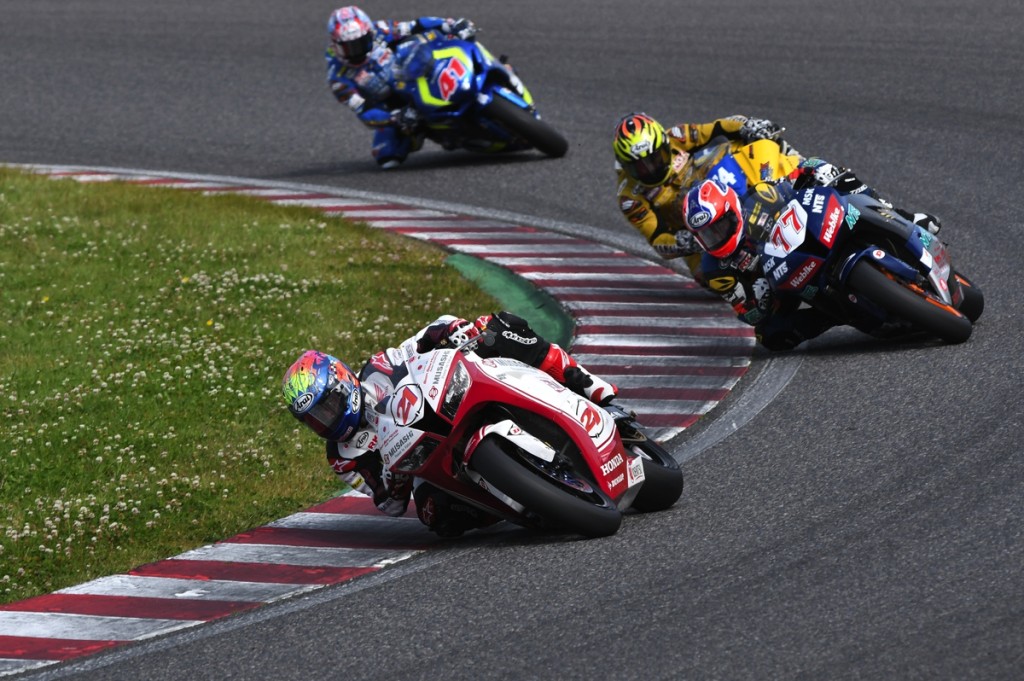 With an injured Azlan Shah sitting out much of the weekend, Malaysian rider Zaqhwan Zaidi had a tough outing himself. The Musashi Boon Siew Honda rider couldn't get the ideal setup on his race machine all weekend and could only muster a ninth place finish in Race 1 followed by a fifth place finish in Race 2.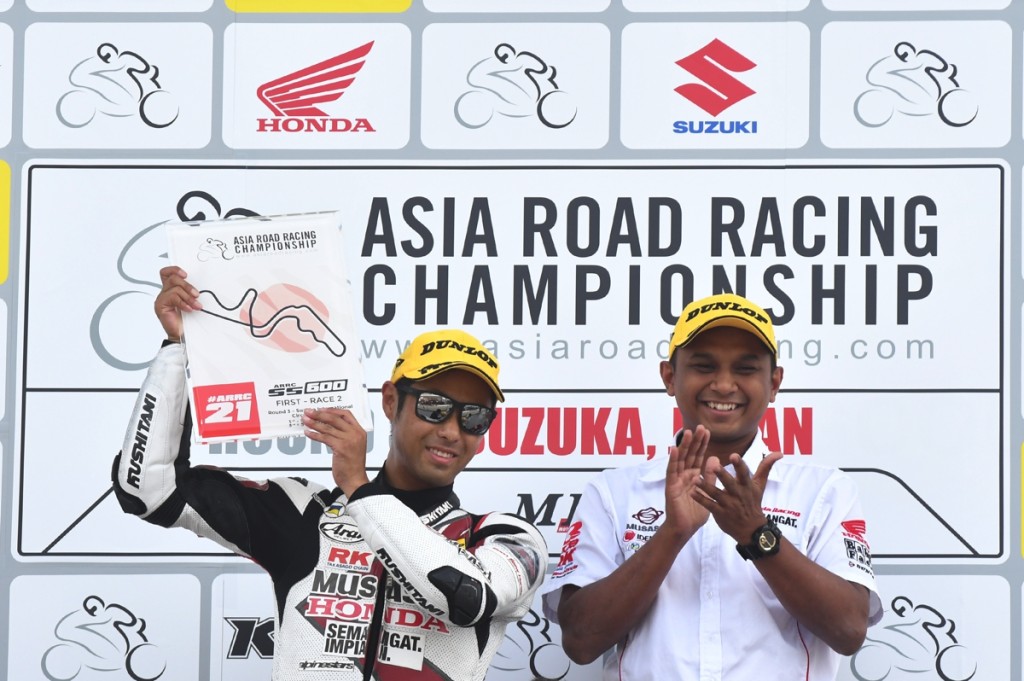 Zaqhwan now sits third in the championship standings with 95 points collected so far whilst former championship leader Azlan Shah has been relegated down to fourth with 89 points. Leading the standings now is Tomoyoshi Koyama with his score of 105 points, followed by compatriot Yuki Takahashi in second with 104 points.
As the ARRC 2016 paddock leaves Japan, it will go on a break before resuming with its fourth round that scheduled to take place in Sentul, Indonesia on August 6 and 7.
ARRC 2016 –SuperSports 600 Round 3 – Suzuka, Japan