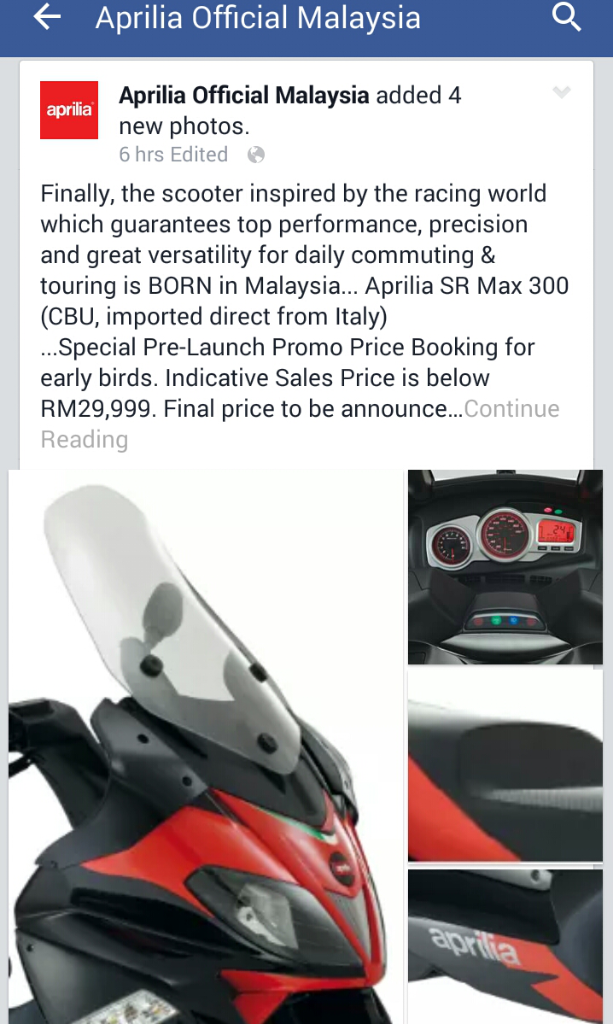 Heads up scooter fans, its been rumoured for months now that Aprilia might be launching something new, well in a surprise move they have just announced a pre-launch promo for the SR Max 300 on their FB page.
Not much information on the whole reveal except that it will be launched soon, the scooter are targeted to be priced at RM29,999.00 as CBU units and there is a special discount for early birds.
From the Aprilia website its stated the scooter makes 21.7bhp and a seat height of 815mm, big underseat storage will fit one fullface helmet and even comes equipped with the all important 12v socket. The scooter is at home as a commuter or even a tourer.
More infos as it comes so stay tuned.