Aprilia @ INTERMOT 2016: Updated 2017 RSV4 RR and Tuono V4 1100 bows in Germany.
We start our first string of INTERMOT 2016 reports with Italian brand Aprilia. The brand showed off the updated 2017 Aprilia RSV4 RR superbike and 2017 Aprilia Tuono V4 1100 streetfighter alongside it.
Both modes share a sleuth of minor updates, the most crucial of which being its updated and Euro 4-compliant powerplants. Here's a quick walkthrough of each model that just debuted at INTERMOT 2016.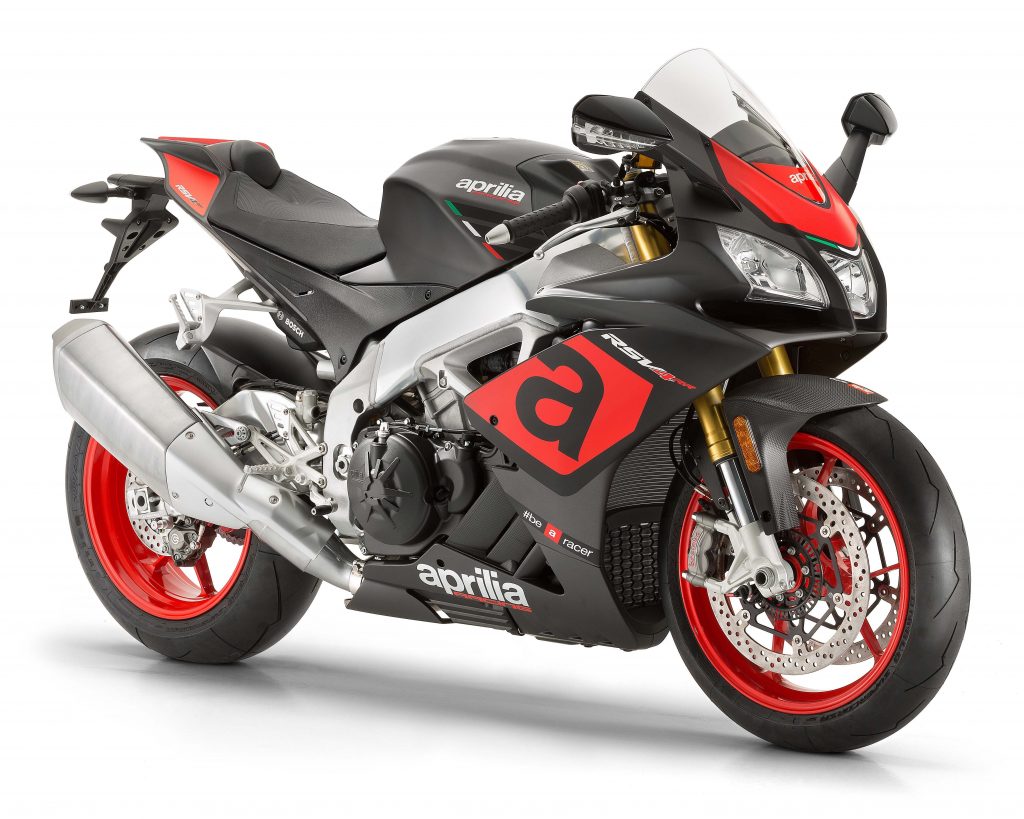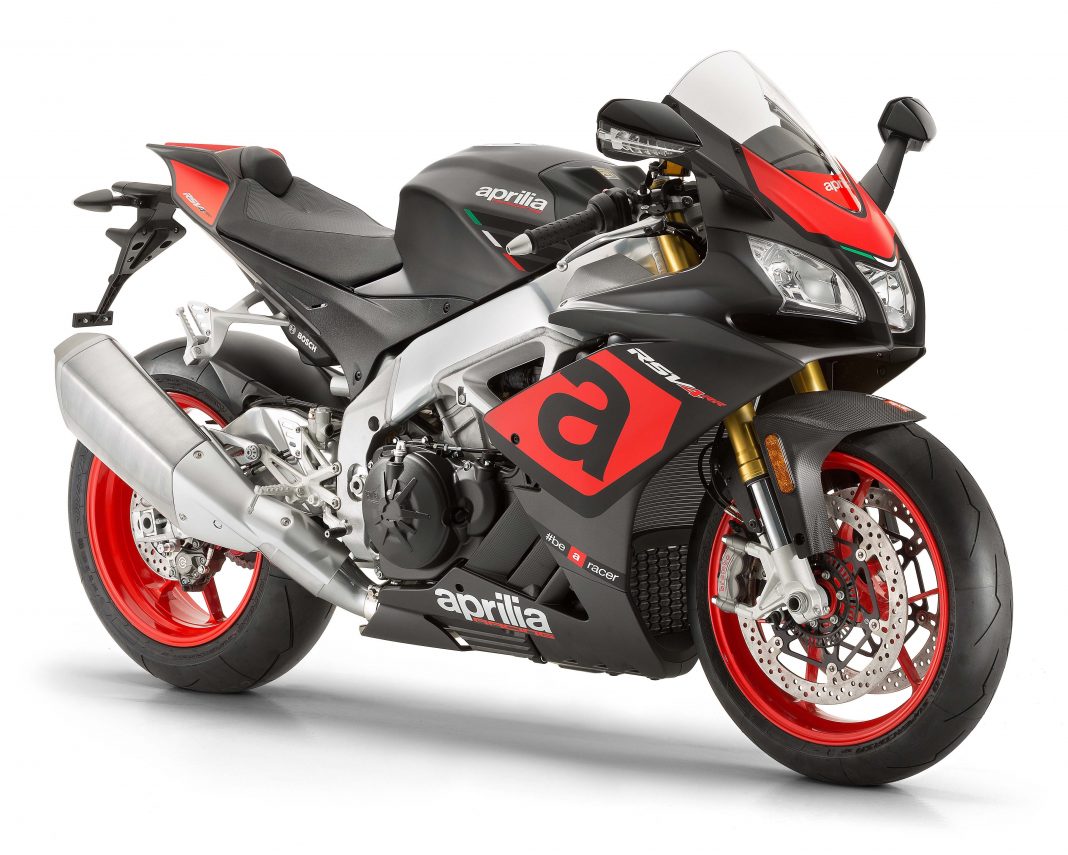 2017 Aprilia RSV4 RR – Evolution, not revolution
Starting with the brand's flagship superbike offering, the 2017 Aprilia RSV4 RR has its 999cc V4 powerplant updated for Euro 4 compliance. Notably, it now rev higher whilst retaining its 201hp and 115Nm claimed output figures as before.
New on board in the 2017 model are the latest generation Öhlins NIX front forks and TTX rear shock, new Bosch MSC cornering ABS plus a revised APRC electronics suite. Also noteworthy here is the superbike's updated Brembo M50 monobloc calipers grabbing 330mm discs.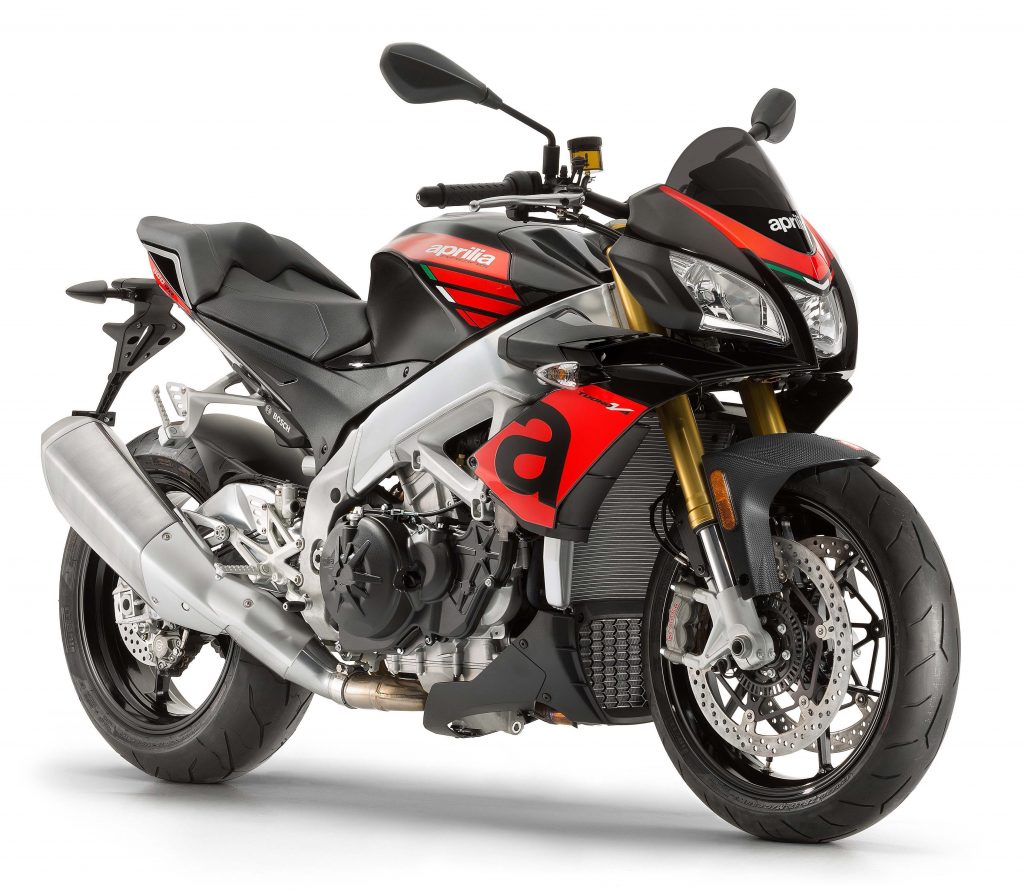 2017 Aprilia Tuono V4 1100 – A wild child still
Next up comes the refreshed 2017 Aprilia Tuono V4 1100 streetfighter model. Much of the revisions in its RSV4 RR sibling are carried over here too including the addition of the Bosch MSC cornering ABS suite and the .
Notably, this streetfighter's 1,077cc V4 powerplant gets the Euro 4 compliance treatment whilst retaining its claimed 175hp and 120Nm headlining figures as well. The latest generation Öhlins NIX front forks are primed up front while the Öhlins rear shocks comes as a option for this sharp streetfighter.
Updated electronics
Both the 2017 Aprilia RSV4 RR and Tuono 1100 share the same updated APRC suite, Here's a detailed list of changes performed to electronics suite in both:
• New ATC: Aprilia Traction Control, adjustable on the fly, (without having to release the throttle) to 8 settings including disabled, via a practical joystick that boasts fine-tuned logic for higher performance operation.
• New AWC: Aprilia Wheelie Control, adjustable to 3 levels including disabled, gains with more precise operating strategies thanks to the repositioned inertial platform. Like ATC, AWC t can now be adjusted on the fly without closing the throttle thanks to the new left side electric block.
• New ALC: Aprilia Launch Control is meant for track use only and features three settings, promising higher effectiveness through new operating strategies.
• New AQS: Aprilia Quick Shift electronic quick-shifter gearbox has been updated with new clutch-less downshifting abilities.
• New APL: Aprilia Pit Limiter works both ways as it allows riders to select and limit the top speed for circuit pit lanes or to simply make it easier to comply with speed limits on the road.
• New ACC: Aprilia Cruise Control. The new electronic management allows an advanced cruise control system to be introduced, convenient on long trips, letting riders maintain the set speed without touching the throttle.
2017 Aprilia RSV4 RR
2017 Aprilia Tuono V4 1100