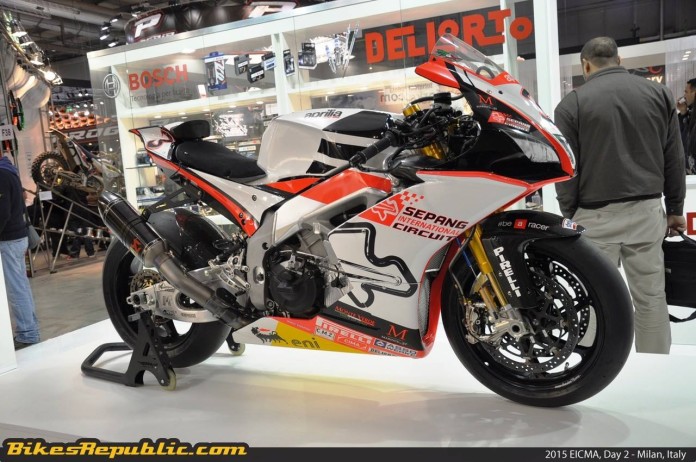 Aprilia unveils RSV4 RR and RSV4 RF alongside brand new Tuono V4 1100 Factory and Tuono V4 1100 RR at EICMA 2014.
RSV4 RR & RSV4 RF
We start our flood of EICMA reports with Aprilia, and here's its key line up of updated and new bikes for 2015. The first of which are the RSV4 RF and RSV4 RR, updated for 2015 with several aesthetic changes.
Up front, both the RF and RR gain a newly redesigned front fairing, followed by a new LED parking light, plus restyled side mirrors with integrated LED blinkers.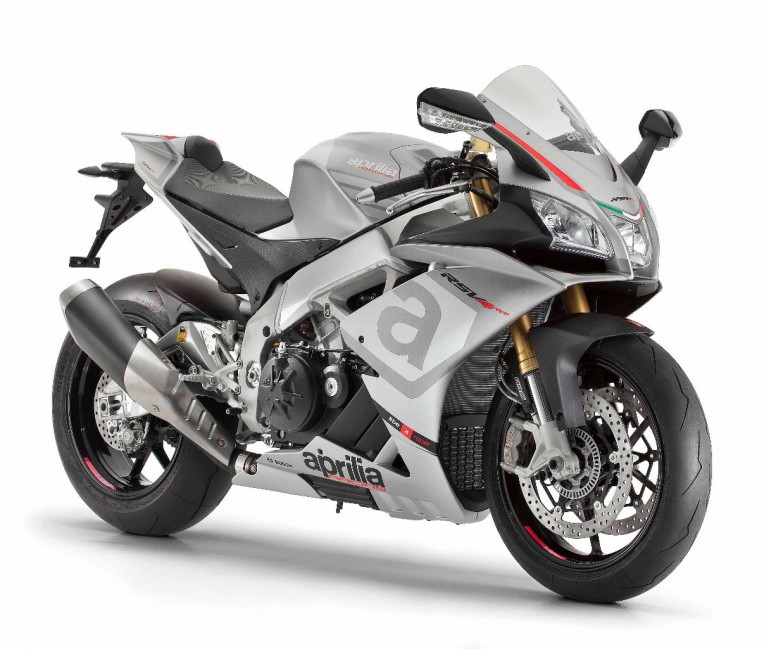 Underneath, both the RR and RF share an updated iteration of Aprilia's DOHC 999.6cc V4 engine. New here are the mill's airbox, injectors, intake ducts, titanium valves with new vavle springs, as well as a newly redesigned valve heads. The camshaft has been lightened by 0.5kg, boasting a new profile at it as well whilst the connecting rods have shed 0.4kg to become lighter than before. All in all, revamped V4 now offers 201hp – 17hp more than previous iterations.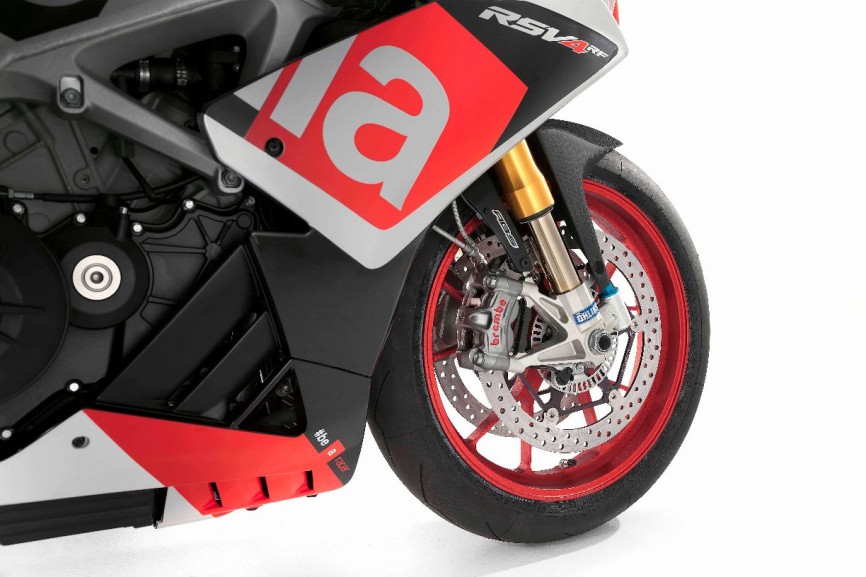 Elsewhere, both the RSV4 RR and RF gain with a longer swingarm stretched by 14mm, to which Aprilia says will improve traction and further reduce acceleration-induced wheelies. Also revamped is the exhaust system, whilst updated Aprilia Performance Ride Control (aPRC) electronic suite rounds off the major updates. Additionally, there is also an optional 'Race Pack' offered, priming the bike further with forged aluminium wheels and Ohlins suzzies.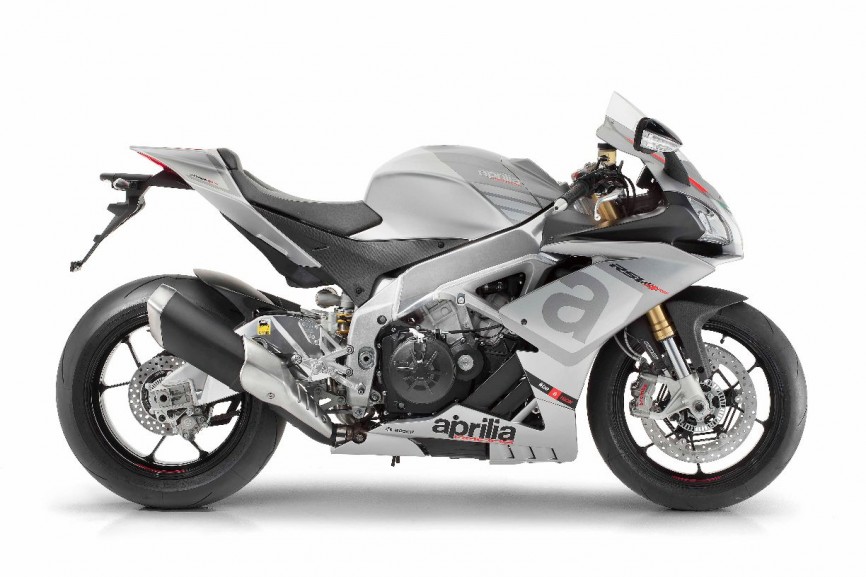 Whilst the RSV4 RR will be offered to the masses, the RSV 4RF, on the other hand, will be limited to just 400 units, all of which will come finished with special 'Superpole' graphics and have the Race Pack equipped as standard.
Tuono V4 1100 RR & Tuono V4 1100 Factory
Revealed alongside the RSV4 RR and RF supersports were the new Tuono V4 1100 RR and Factory streetfighters.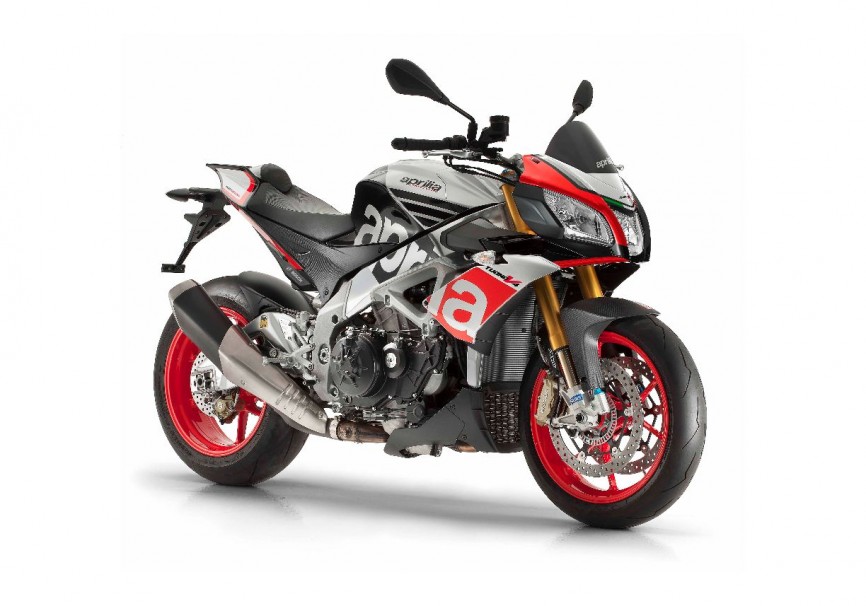 As its names suggest, both now feature a larger 1,100cc iteration of the Aprilia brand's V4 engine. This then sees the bike gaining 5hp more than the regular Tuono V4, offering 175hp in total on tap.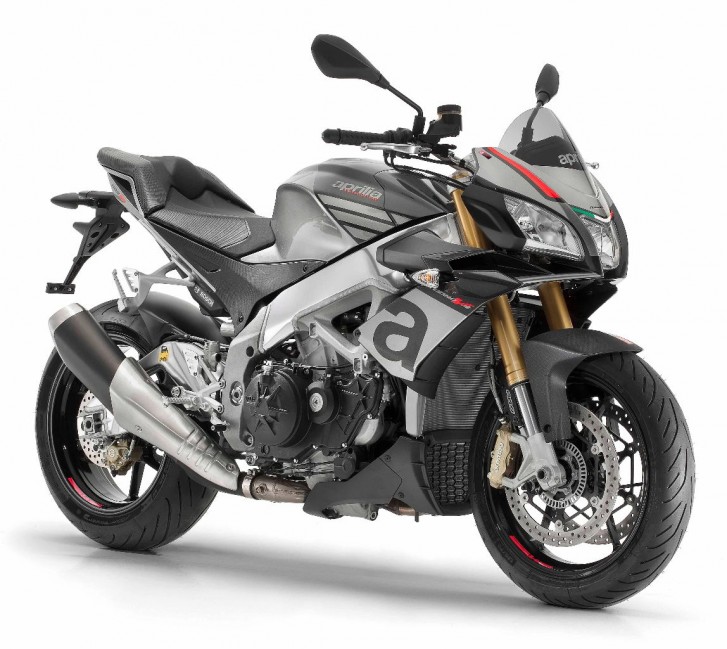 Both the Tuono 1100 V4 RR and Tuono 1100 V4 Factory benefit with new front fairings, boasting a new three-headlamp design scheme, and keeping the design continuity from the aforementioned one-litre supersports. Other changes include the reshaped tail section derived from the RSV4, followed by a new seat design, 15mm narrower handlebars, and the swingarm lengthened by 6mm.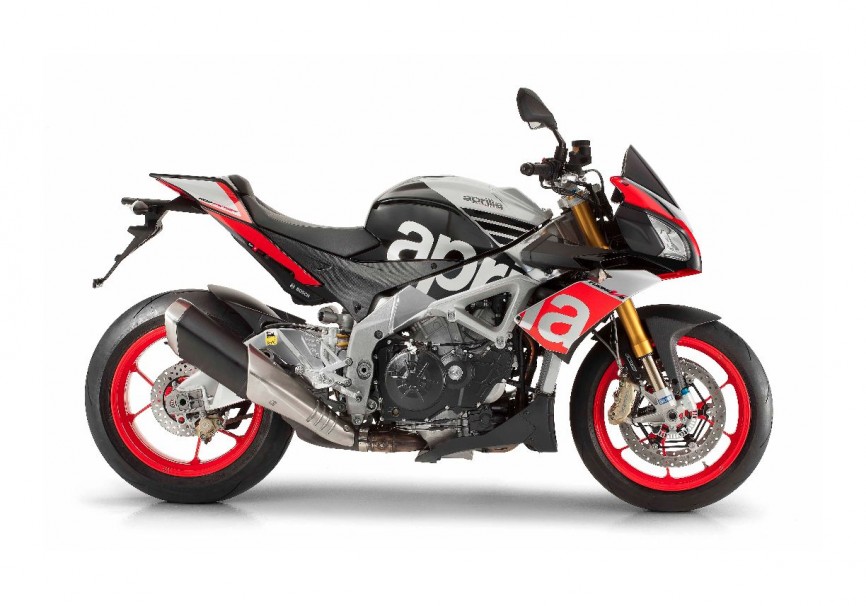 While the Tuono 1100 V4 RR base model makes do with Sachs suspension front and rear with Brembo brakes all-round, the Tuono 1100 V4 Factory instead gains Ohlins suspension and a higher level Brembo brake kit. Like the limited edition RSV4 RF, the Tuono 1100 Factory dons a special livery to set itself apart from the base model.
Check out the mega gallery below for more photos.
2015 Aprilia RSV4 RR
2015 Aprilia RSV4 RF
2015 Aprilia Tuono 1100 V4 RR
2015 Aprilia Tuono 1100 V4 Factory
Source: Asphaltandrubber (Link 1, Link 2, Link 3, Link 4) and Visordown