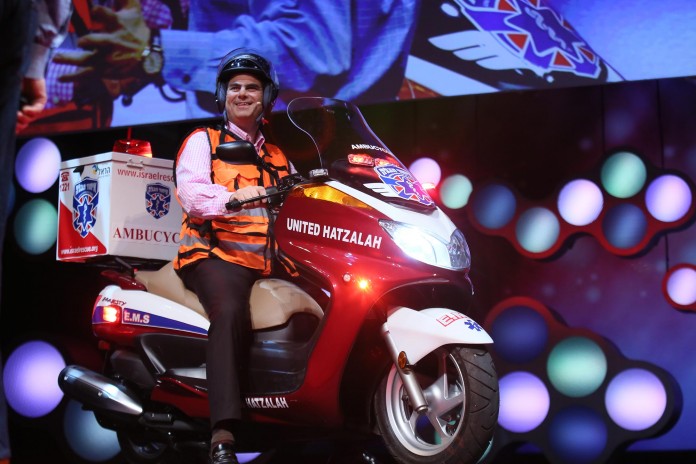 Veteran Israeli paramedic Eli Beer recently took centre stage at the TED Medical global conference, presenting the idea of his motorcycle-borne paramedic movement organisation called United Hatzalah.
Paramedics adopting motorcycles isn't something new as many are already in service around European metropolitan. But the idea as presented passionately by Beer in the video posted below is worth its weight in gold. After all, it saves lives.
During his presentation, Eli Beer tells how United Hatzalah was founded, as well as the operation's growth in the past two decades. Beer also goes on to explain how GPS navigation and traffic monitoring technologies, combined with a highly mobile bike are utilised to scramble medical aid. The 'Ambu-cycles' presented may lack a bed, but they are fully loaded with tools and equipments most ambulances carry in order to stabilise patients until an ambulance arrives.
The idea and movement has since been adopted in several other countries worldwide with more nations such as India preparing to utilise the system.
Source: asphaltandrubber.com via TED