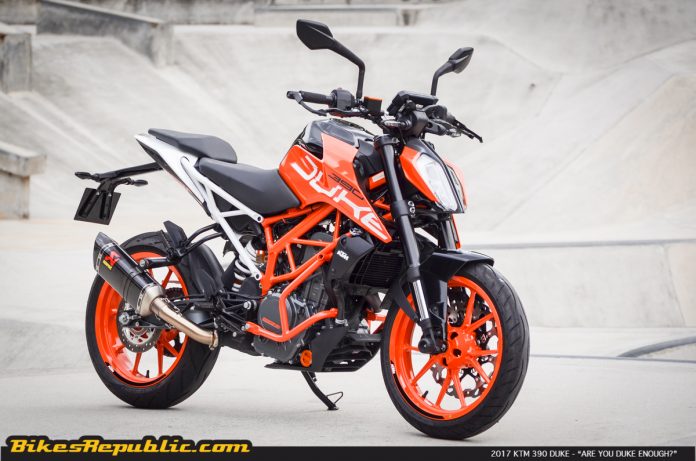 The 2017 KTM 390 Duke was launched here in Malaysia on 26 September 2017 with the slogan "Are you DUKE enough?"
Heavily inspired by its bigger and more powerful brother, the 2017 KTM Super Duke R, this entry-level Duke is all about design and performance.
With a price tag just below the RM30,000 mark, the new 390 Duke is one of the most well-equipped entry-level naked bike in the market to date.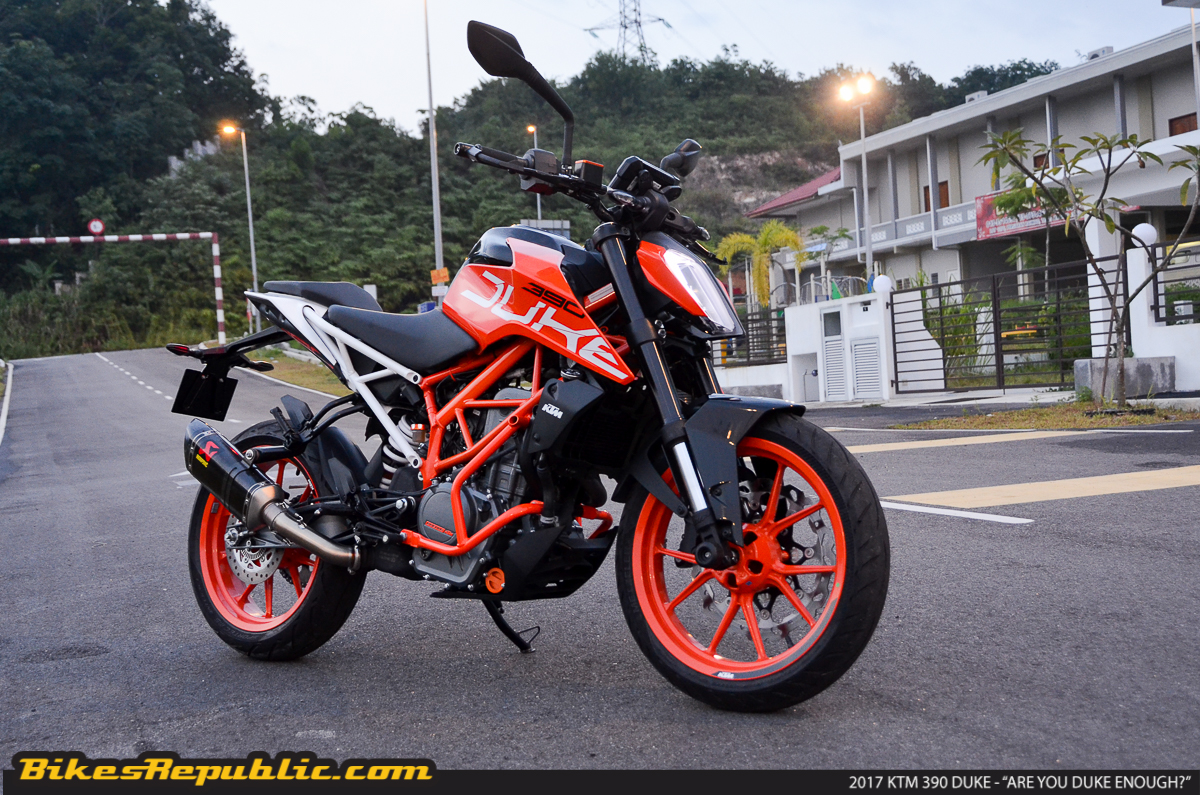 When the all-new 2017 KTM 390 Duke was launched just a couple of weeks ago, it came with a very bold catchphrase that has been stuck in our heads until today. What did KTM Malaysia meant when they presented everyone with the question "Are you DUKE enough?"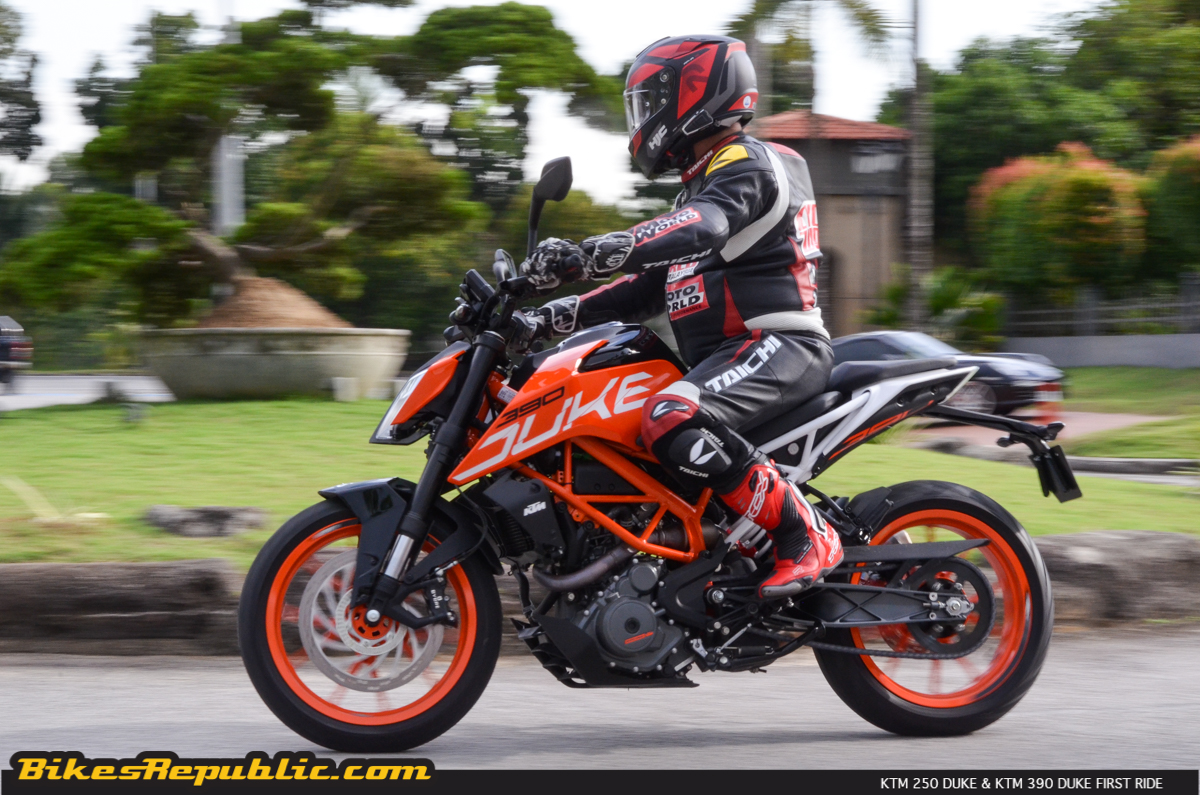 The day after the launch, we were given the opportunity to try out the new 2017 390 Duke as well as its smaller 250cc sibling with a bunch of other lucky individuals. We were so impressed with the 390 Duke that we decided to request it for the weekend to really get a feel on what KTM Malaysia promises in terms of the bike's abilities and how well it delivers them.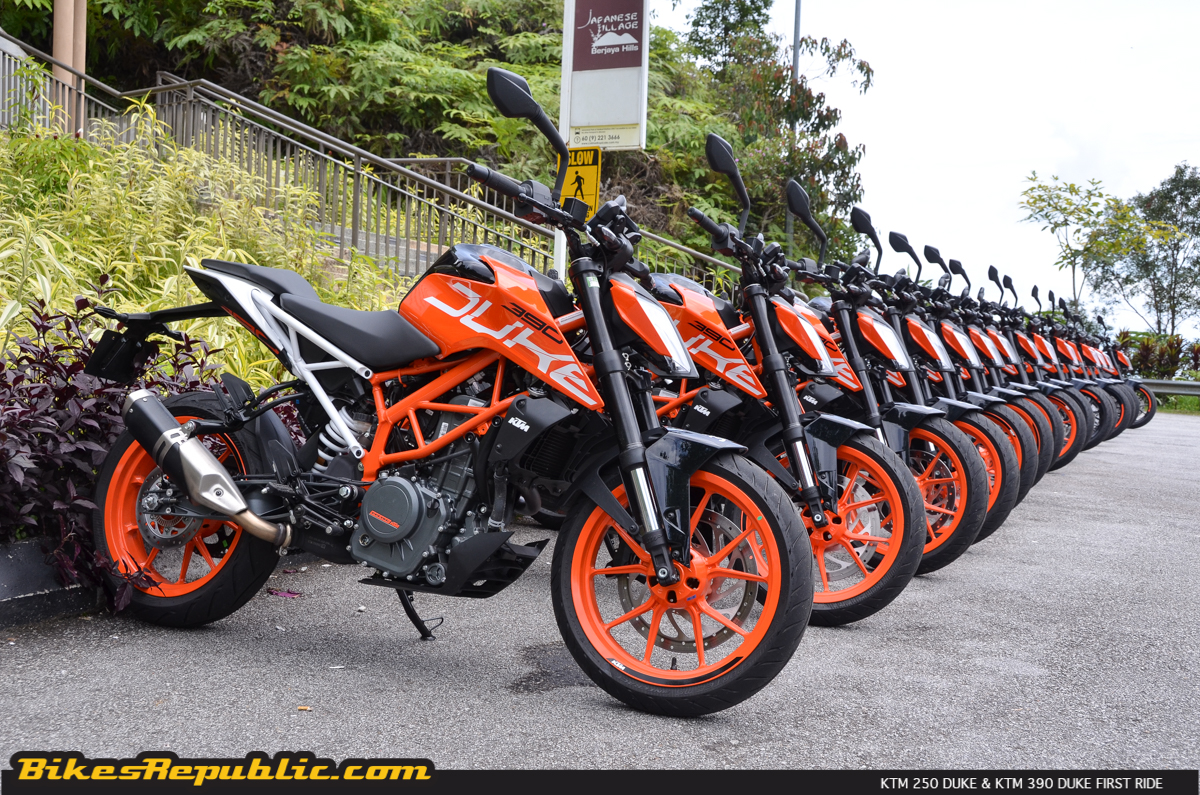 To check out our coverage on the launch, CLICK HERE.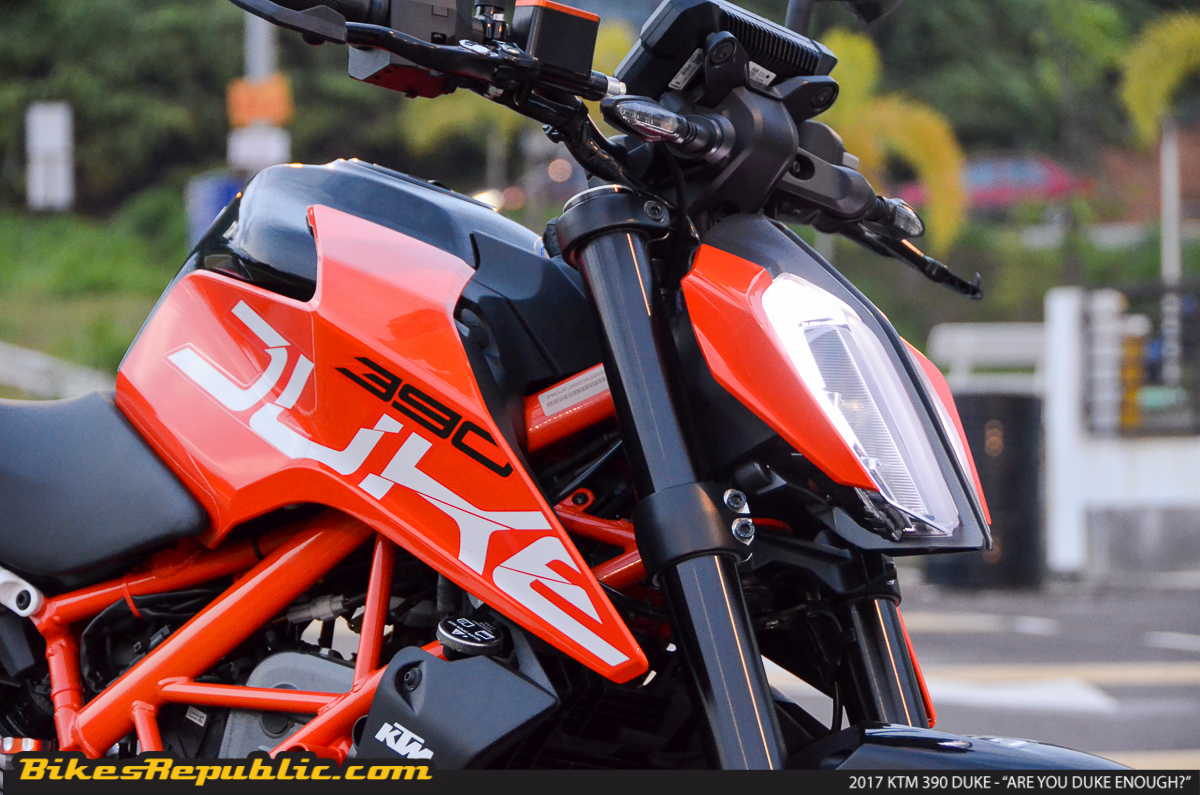 First and foremost, the most obvious change (and a very good one) made to the latest 390 Duke is the design. Injected with the same DNA taken from its bigger and much more powerful brother, the 2017 KTM 1290 Super Duke R, you'll notice the all-LED headlights straightaway. A total of 20 LED lights have been integrated in this sleek headlight package that makes it one of the bike's most defining features.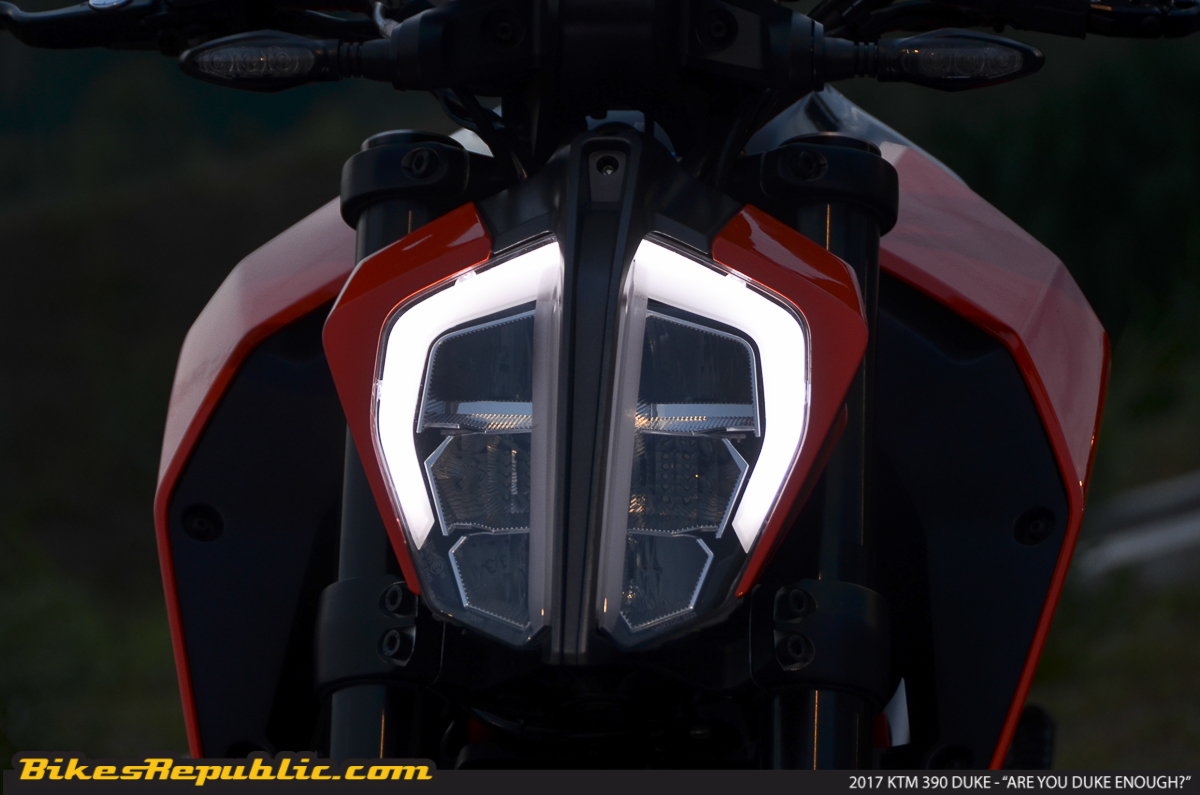 To check our first ride review on the new 2017 KTM 390 Duke together with the 2017 KTM 250 Duke, CLICK HERE.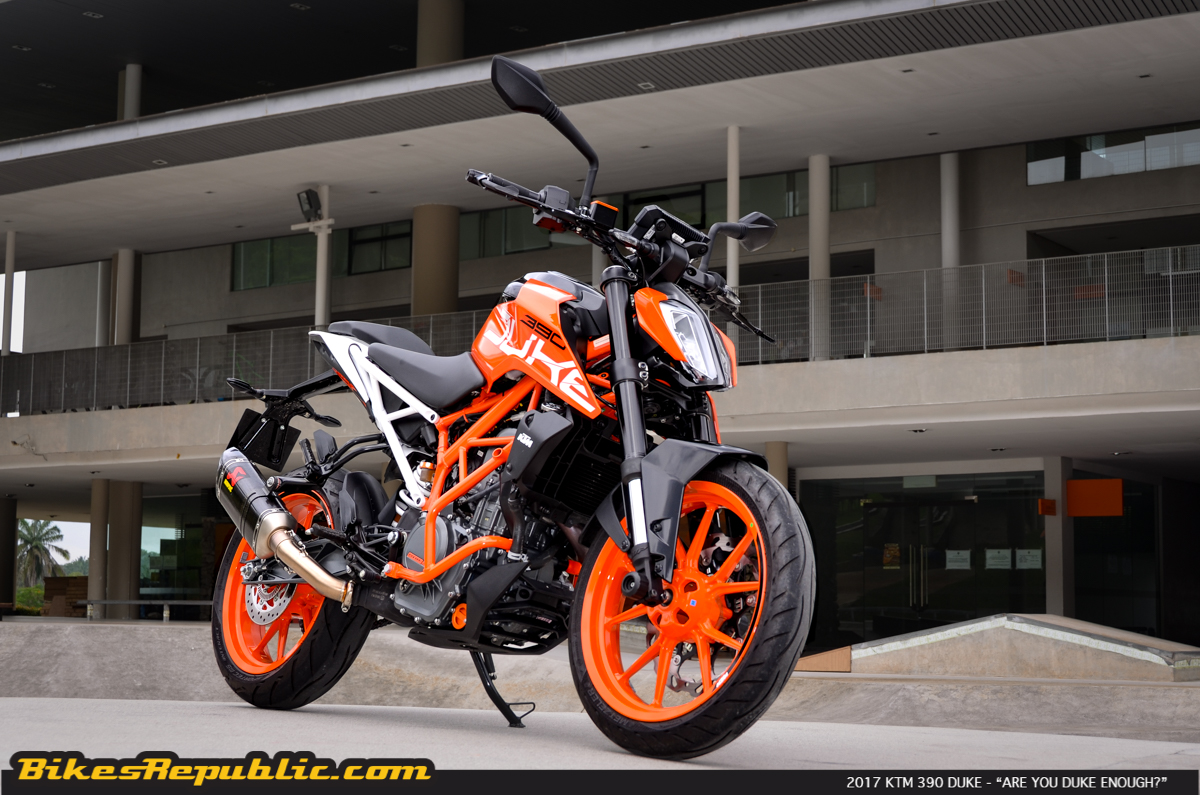 Moving forward with the design, it is arguably one of the best looking entry-level-ish naked bikes to date. Not a single part on the 390 Duke looks cheap or manufactured in a hurry. What seems to be a great combination of sharp edges and smooth lines makes the new 390 Duke a head-turner everywhere you go. If you like and want all the attention, this baby is for you.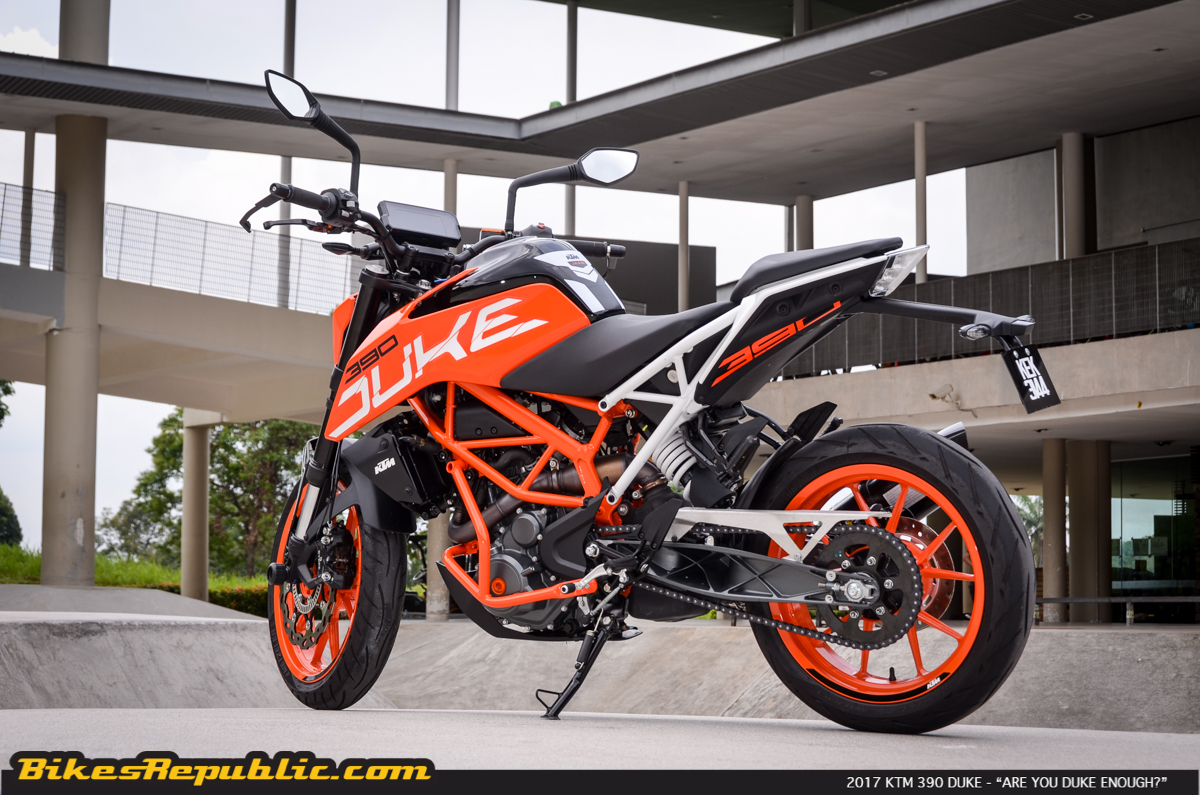 One thing that you'll definitely notice is that the new 390 Duke is slightly smaller in size compared to the previous generation. Even the riding ergonomics have changed to accommodate with the dimension changes but that's actually a good thing.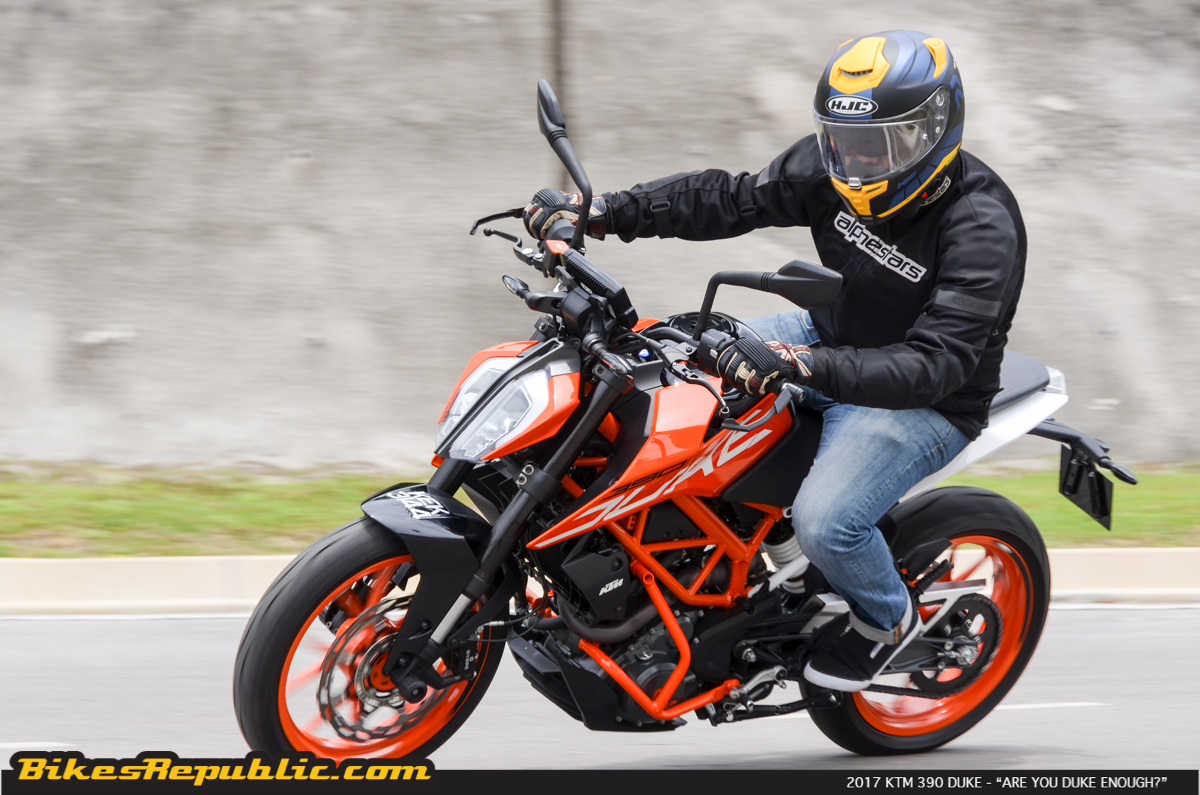 Designed to be more compact, it has the right to be given the nickname "The Corner Rocket". Compared to the older 390 Duke, this 2017 model has a higher seat height and ground clearance BUT shorter wheelbase making it slice through any corner with buttery smoothness. If there's an apex placed at every road bend on the streets, you will be hitting each and every one of them with pinpoint accuracy when you take the 2017 KTM 390 Duke out for a ride.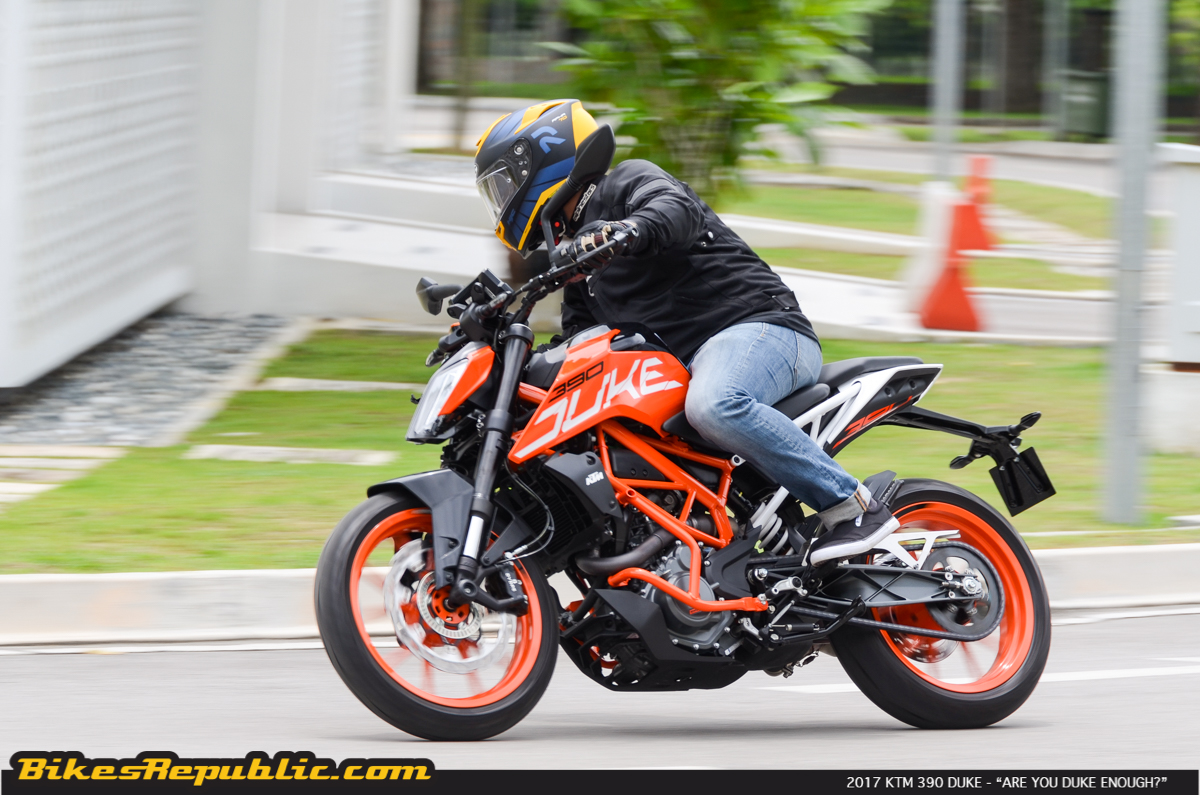 Prefer relaxed riding instead? The 2017 390 Duke offers that as well if you ever feel like a peaceful cruise around the neighbourhood. The 373cc, single-cylinder, liquid-cooled, DOHC engine allows for a smooth ride at lower RPM but when you need the power and instantaneous torque, just twist the throttle (which is controlled through an impressive Ride-by-Wire system) and you're presented with 44hp and 37Nm of maximum torque. No matter what the ride is, the 2017 390 Duke is sure to bring a big smile on anyone's face.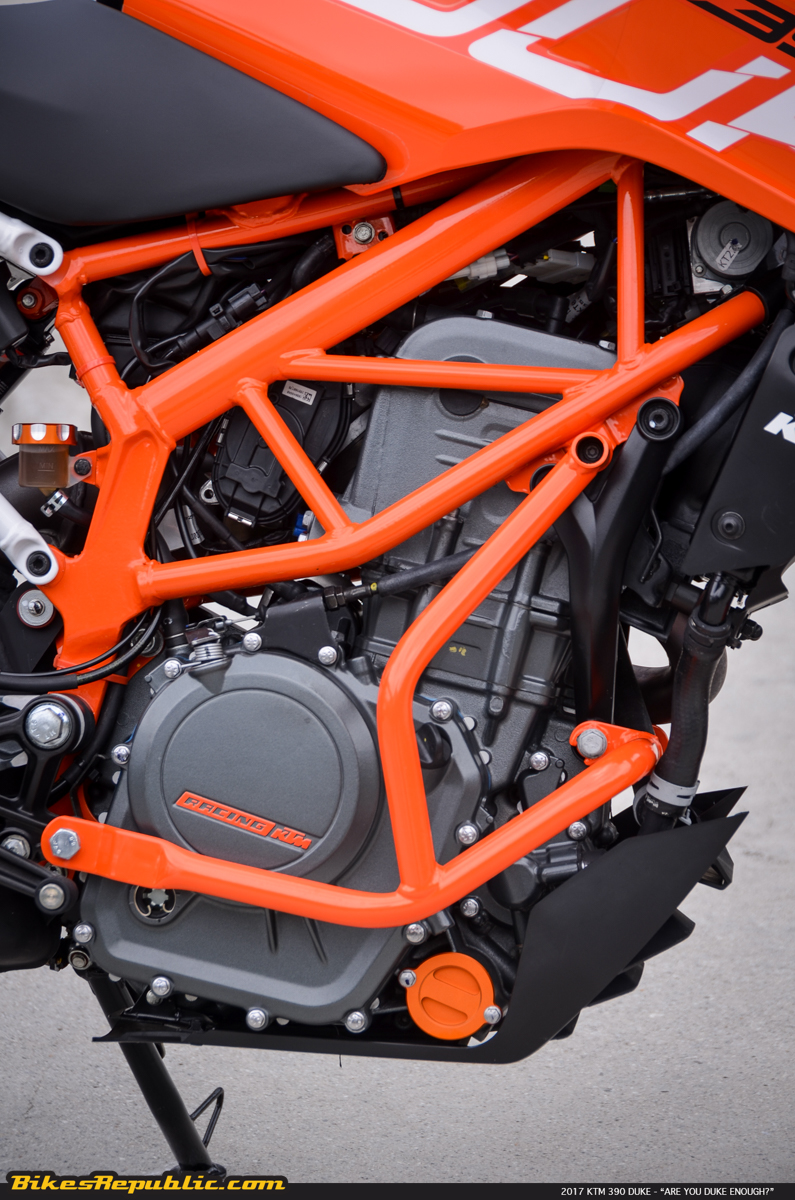 With all that power, one might think that it might not be a good commuter. We beg to differ. With a good riding position that allows for smooth riding even through traffic jams, the new 390 Duke is easy to handle even when riding to and from work. Combined with a bigger fuel tank capacity at 13.4 litres, you can go further and longer without having to make frequent fuel stops at the petrol stations.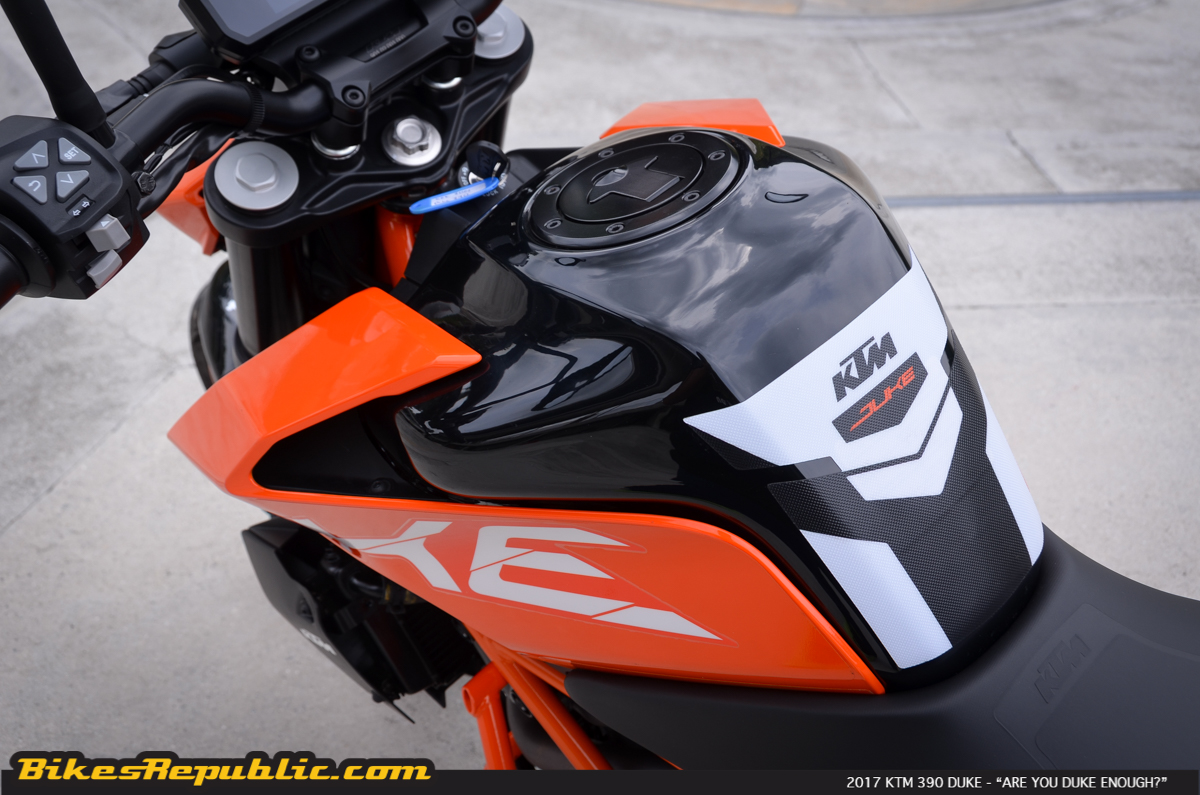 Another game-changing feature that can be found on the new 390 Duke and not on any other entry-level bikes in the market to date is its beautiful TFT digital multicolour display. The screen allows you to customise any info related to bike to be displayed with a touch of a button with the controls placed on the left side of the handlebar.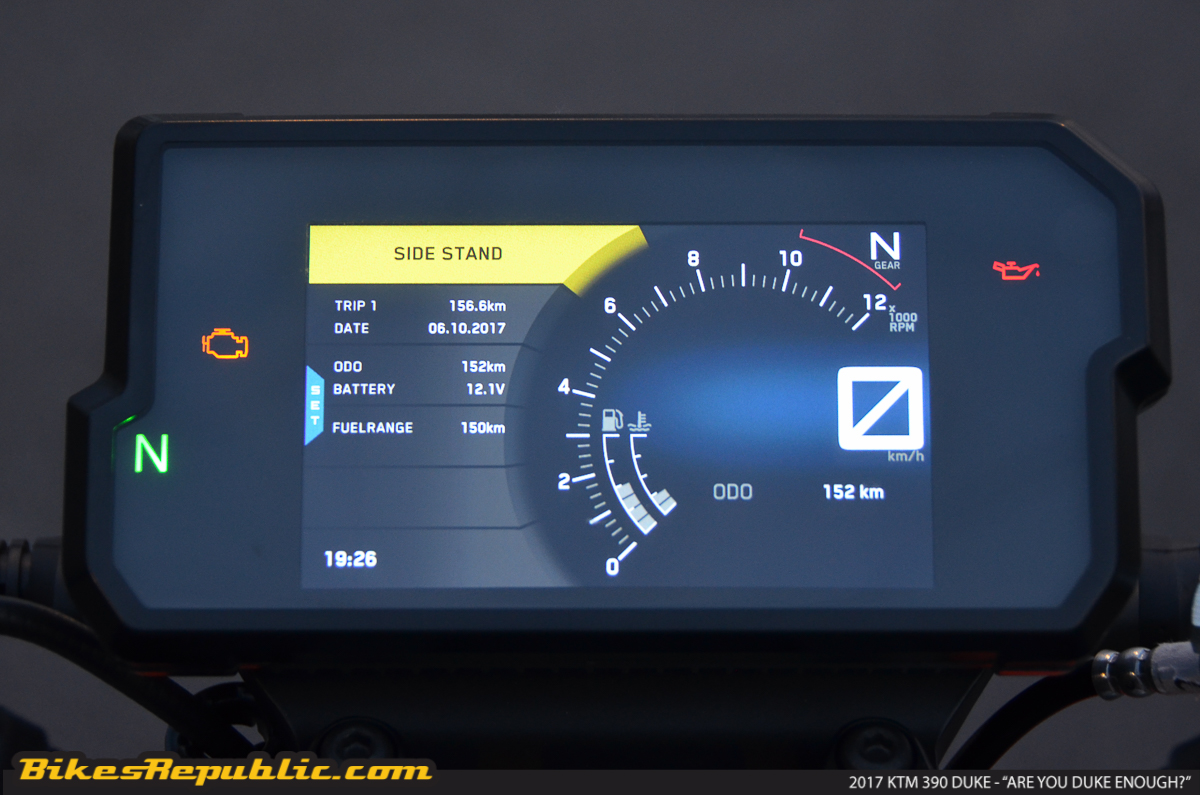 There's also the option to adjust the dual-channel ABS system available on the new 390 Duke. On normal "Road" mode, both front and rear ABS work in tandem to give a nice and controlled braking performance but you can choose to switch it off or engage "Supermoto Mode" to turn off only the rear ABS for some rear sliding action when you prefer more control while out in the track. Yes, you can have massive loads of fun in the circuit with the new 390 Duke.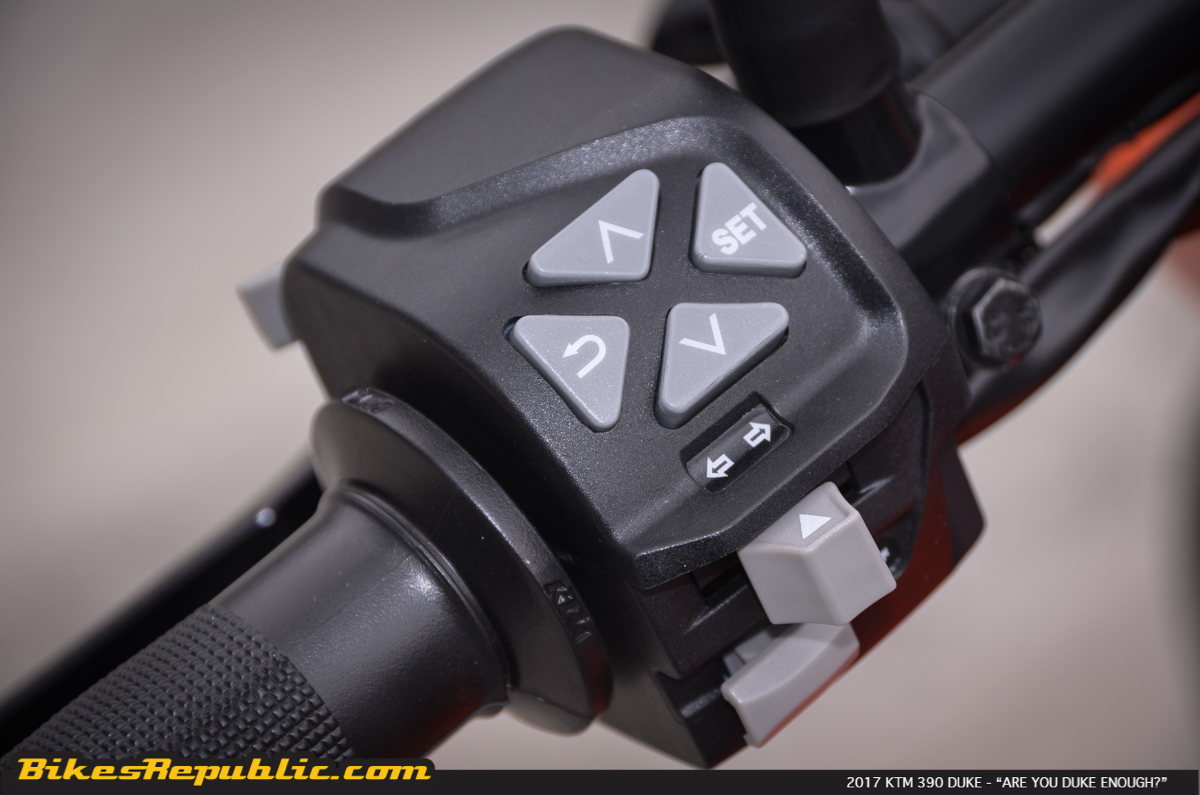 There's also the KTM MY RIDE system which allows you to connect your smartphone via Bluetooth to handle any incoming call or play some tunes while out on the road. Do make sure you combine this awesome feature with a good Bluetooth device for your helmets.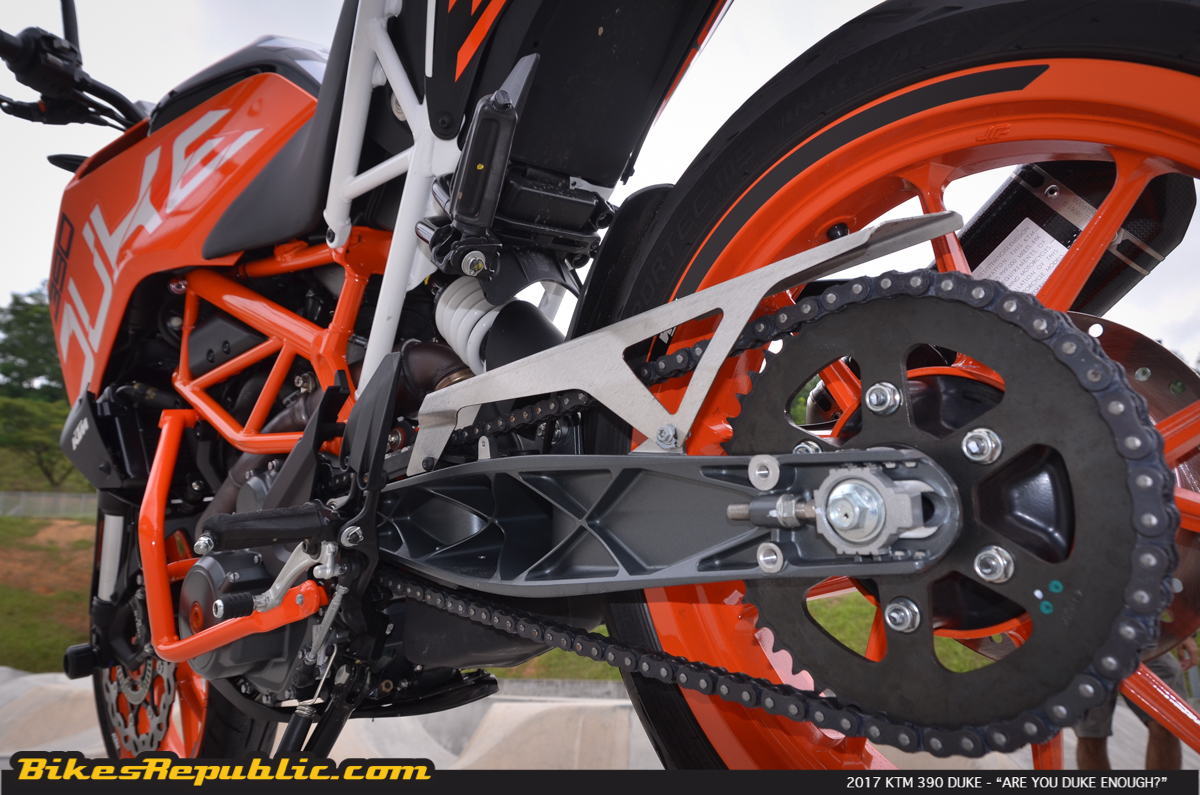 Other features that makes the 2017 390 Duke better than the old one are all-round WP suspension package (43mm front USD forks), slipper clutch, bigger 320mm disc brake with a four-piston Bybre caliper (developed by Brembo) just to mention a few.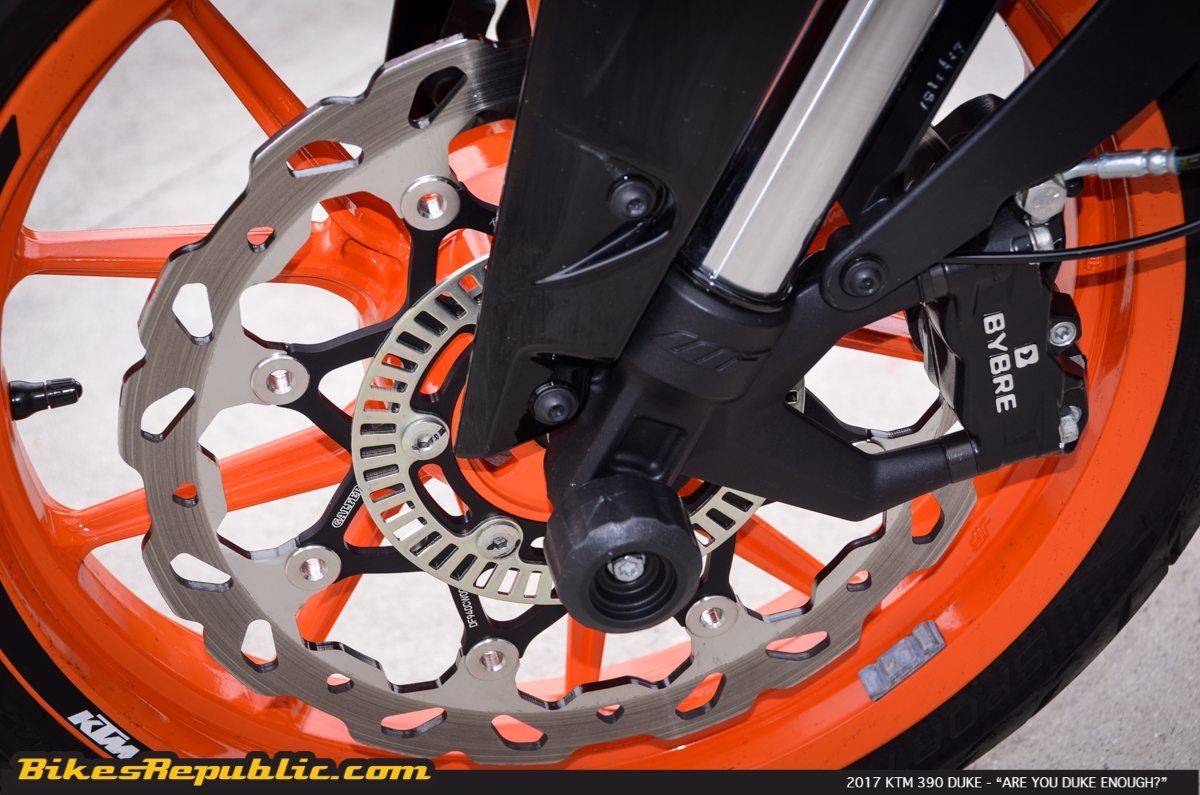 KTM Malaysia has priced the 2017 KTM 390 Duke at RM28,800 (basic price with GST). At this very moment, you'll never find another bike priced below the RM30,000 mark with such levels of high-tech specifications and features. From the Ride-by-Wire to TFT multicolour display, it is truly one of the best (IF NOT, THE BEST) entry-level naked bikes in the market to date.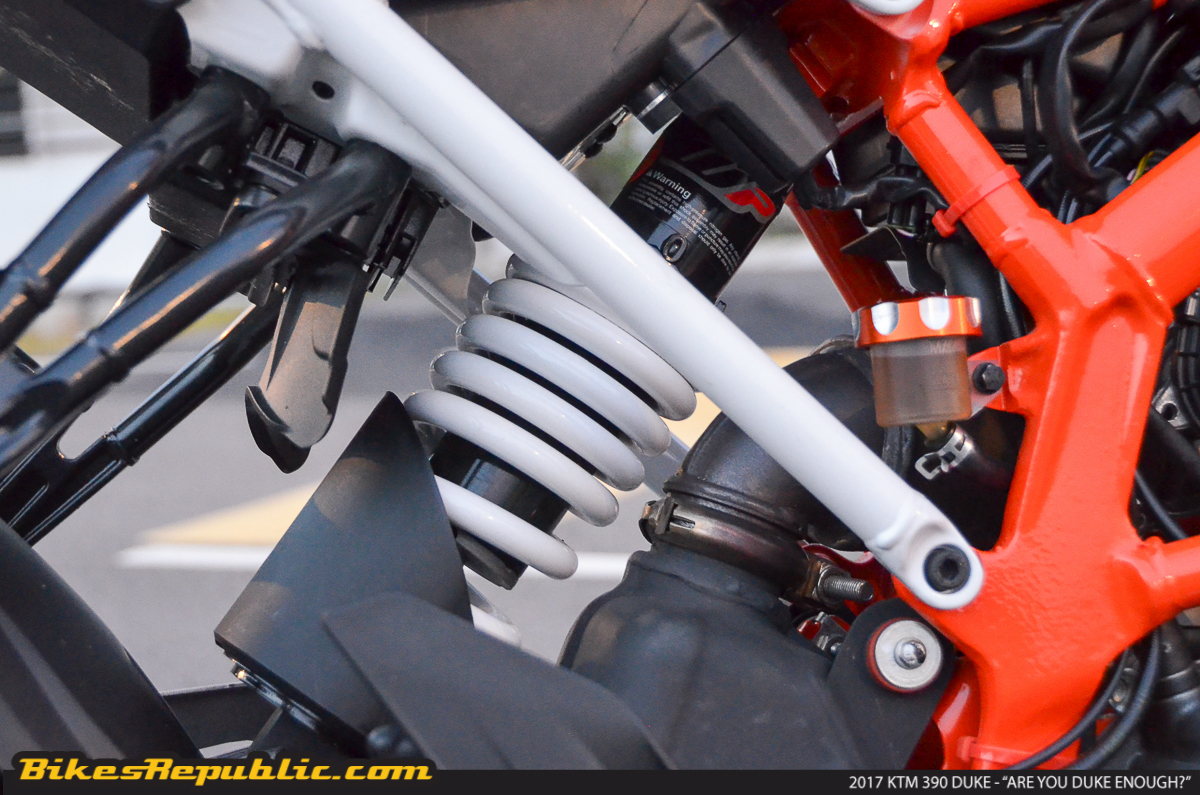 On a side note, you can choose to customise you 390 Duke even further with premium KTM PowerParts offered for their latest naked bike option. For this particular model, you'll find quite a few such as the Akrapovic Slip-on Line side exhaust, wave front brake disc, front and rear master cylinder covers, factory ignition cover plug and oil filter cover, brake and clutch lever guard kit, clutch lever, wheel trim ring sticker kit, crash bars, slide pads, tank pad and chain guard.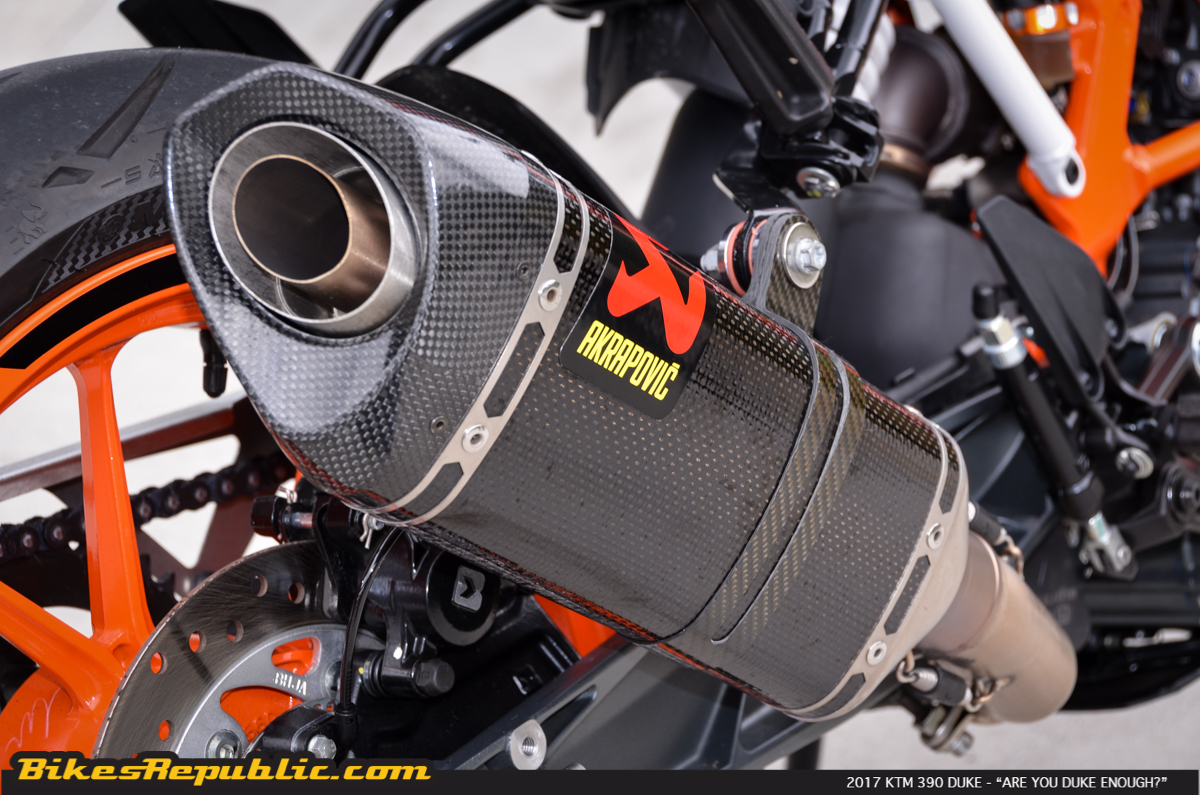 Going back to the question "Are you DUKE enough?" Obviously, it is a challenge. It's a challenge to experience something that no other bike in its class can offer. It's a challenge to rocket through corners with such tenacity and pizzazz combined with mechanical smoothness which is a rare combination for an entry-level naked bike.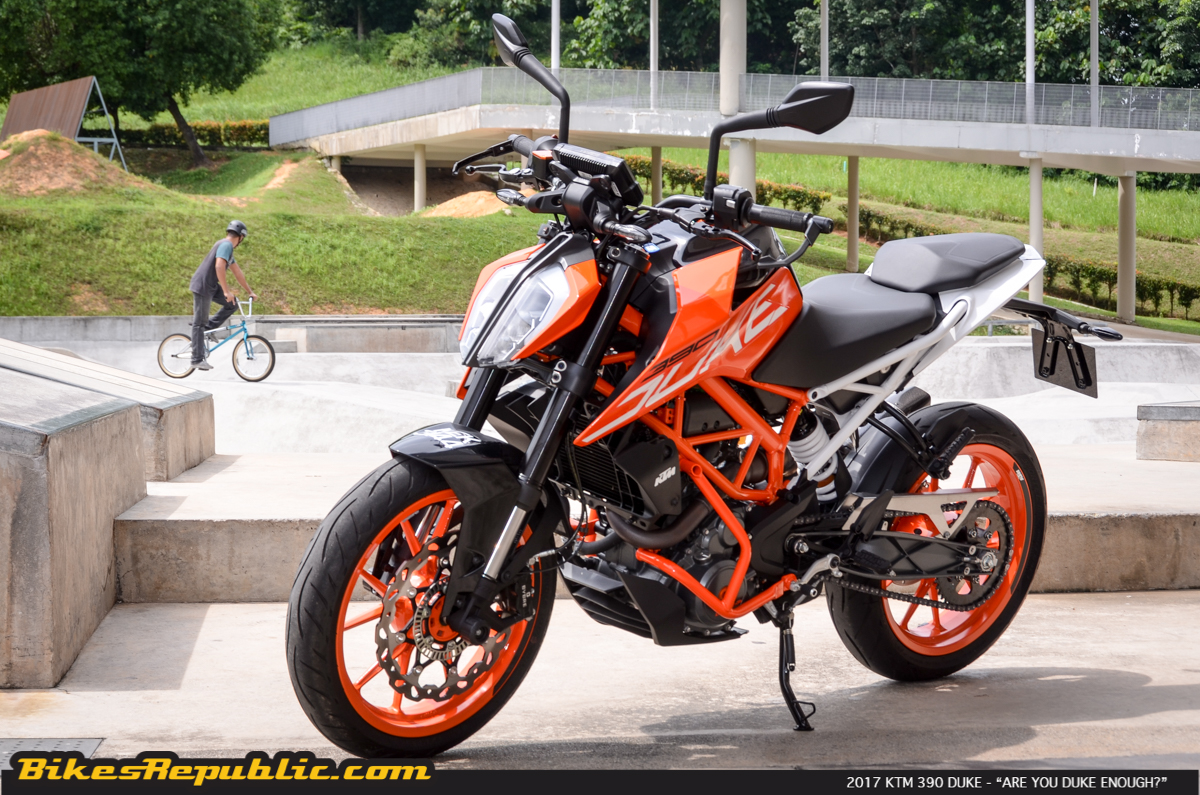 Most importantly, it's a challenge to other similarly-styled bikes in the market to take on what KTM so confidently consider as the best of the best. The 2017 KTM 390 Duke is indeed a worthy opponent but be warned, it'll be a hard fight for anyone brave enough to take on the latest naked bike made by the Austrian geniuses over at KTM.