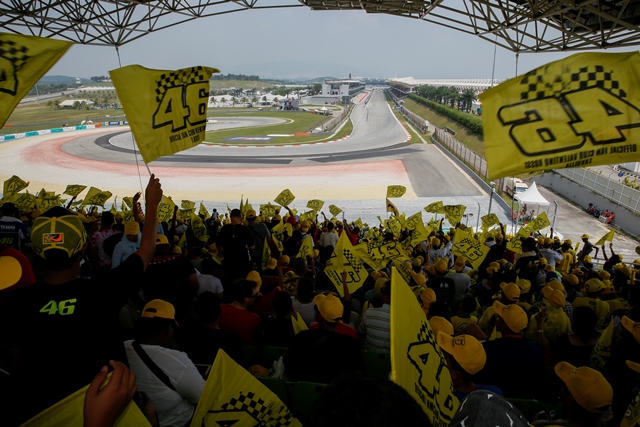 Tickets to the 2016 Shell Malaysian MotoGP race weekend are selling out fast!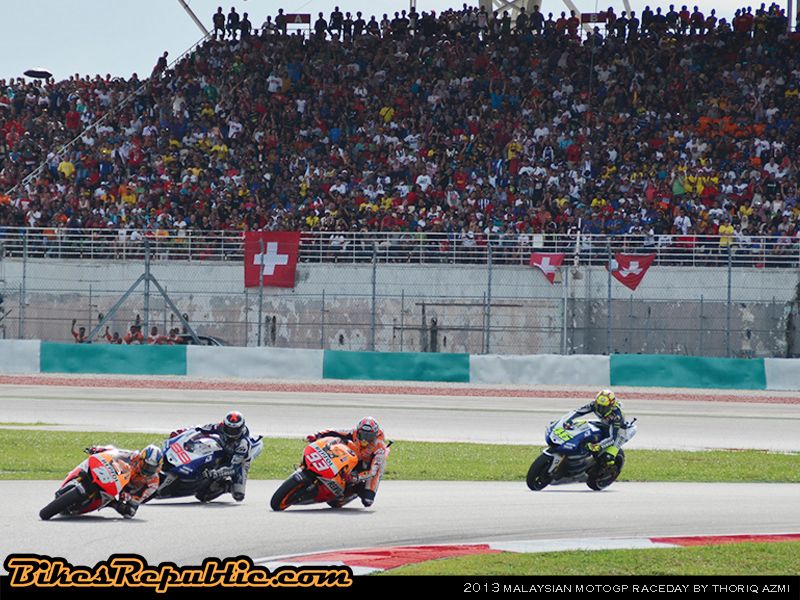 We're guessing the thrills and spills of last year's edition, not forgetting the presence of our three heroic national riders, have spurred fans into a ticket buying frenzy for the upcoming 2016 Shell Malaysian MotoGP.
In a press release issued just minutes ago, the Sepang International Circuit (SIC) management confirmed that it is experiencing a huge spike in ticket sales. This is indeed good news for the circuit with barely two weeks left until the event.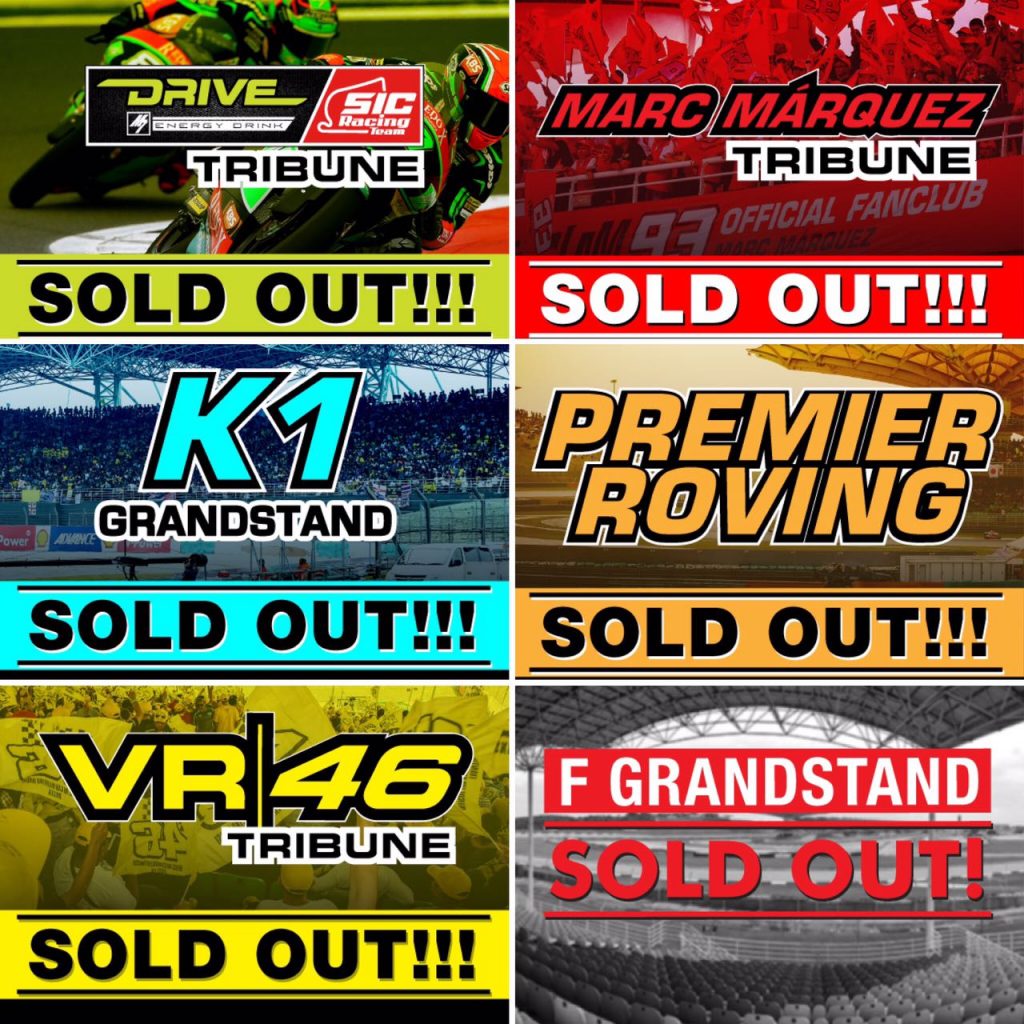 As stated in the featured image above, tickets to the VR46 Tribune, the Marc Marquez Triubune, the Drive M7 SIC Racing Team Tribune, K1 Grandstand as well as the Premier Roving passes and the luxurious Club Suite package are all SOLD OUT.
In light of this, SIC CEO Dato' Razlan Razali said: "Thanks to the passionate support of fans this year, we have broken our sales record from last year. The F Grandstand was already sold out more than two months ahead of the race."
Nevertheless, SIC were keen to highlight that other tickets and packages are still available. These include tickets for the regular Main Grandstand, C2 Hillstand, as well as the special Ducati Grandstand section prepared as part of the brand's 90th anniversary celebrations.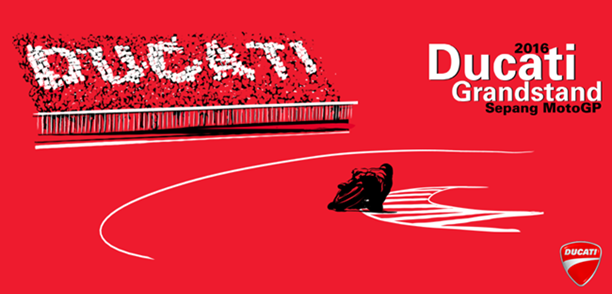 Priced at RM416 each, the Ducati Grandstand three-day access tickets also includes a special Ducati Grandstand Kit that features exclusive gifts, namely a Tribuna t-shirt, Ducati cap, Ducati helmet bag and gadgets. Also packaged here is entry into the Ducati riders Meet & Greet event plus Food & Beverage on Sunday.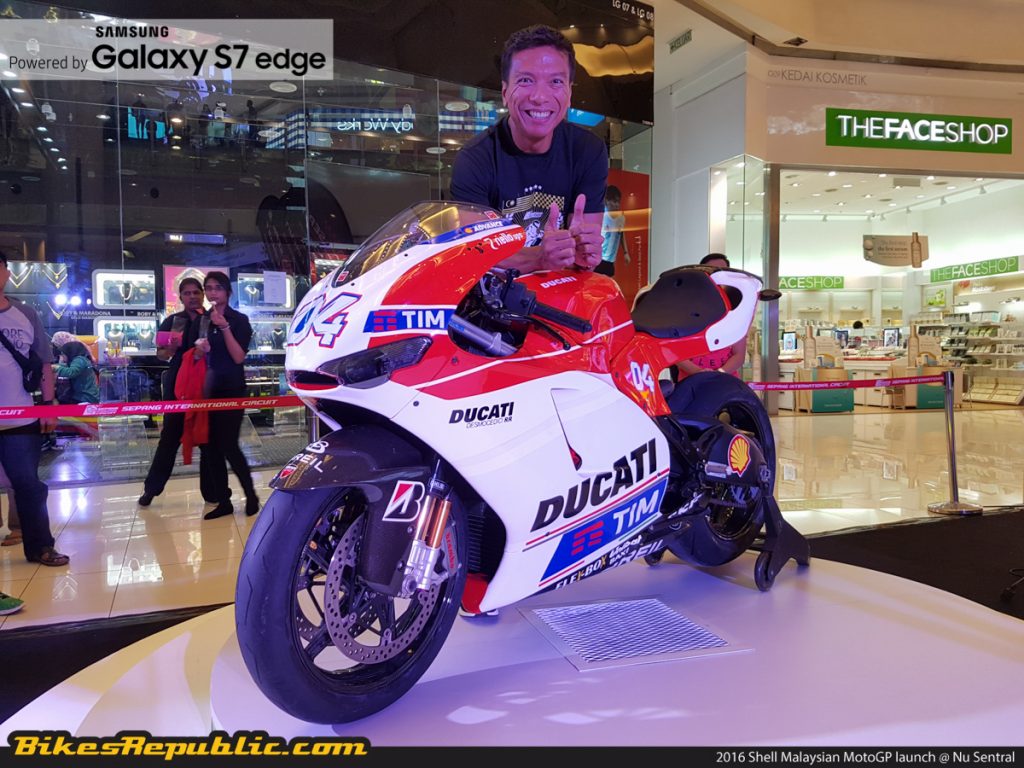 Dato' Razlan further adds: "With the overwhelming response, not just from diehard motorcycle racing fans, but also from other Malaysians who simply want to support to their countrymen on the track, I believe that there will likely not be any tickets available for sale at the circuit during race weekend I urge all fans who have not purchased their tickets to act quickly to secure their tickets."
Fans can purchase their tickets online at SIC's official website or by calling the circuit's Ticket Hotline at 03-8778 2222. On top of that, you can still win tickets from SIC by taking part in the SIC Live Viewing Party of the Japanese GP on October 16 in Podium By Daun @ Plaza Damas, Seri Hartamas.
Also, don't forget that you can also win Main Grandstand tickers by taking part in the on-going nationwide Shell Advance campaign and roadshow. Shell Malaysia, who is also the event's title sponsor, will be giving away up to 500 tickets to winners in this campaign that's scheduled to end very soon.