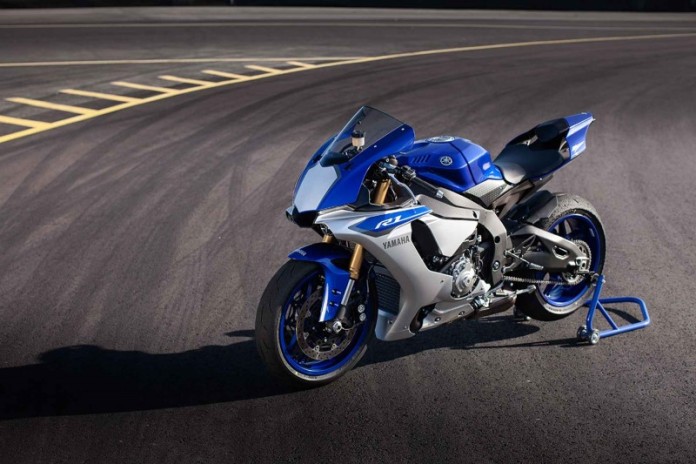 Yamaha has announced that it is recalling all 2015 YZF-R1 and YZF-R1M bikes sold so far in the US, UK and Canada to replace the gearbox following a number of failures on the new model.
It is said that there have been a small number of second gear ratio failures on racing and track bikes under extreme load and with mistimed gear-changes, which have led to the gearboxes seizing.
While Yamaha UK hasn't explained what is happening in detail to owners, Yamaha USA has sent out letters with the necessary details to owners, explaining what the problem was and what needed to be repaired.
"In affected motorcycles, both second gear wheel and pinion gears in the transmission may break as a result of extremely high stress and/or improper shifting. This is due to inadequate component strength and stress concentration at the gear teeth bottom land. In addition, the third and fourth wheel gears may be deformed or break as a result of excessive stress caused by hard usage.
This is due to inadequate component strength. If gears fail, the transmission could lock up, causing loss of control that could result in a crash with injury or death," said the letter.