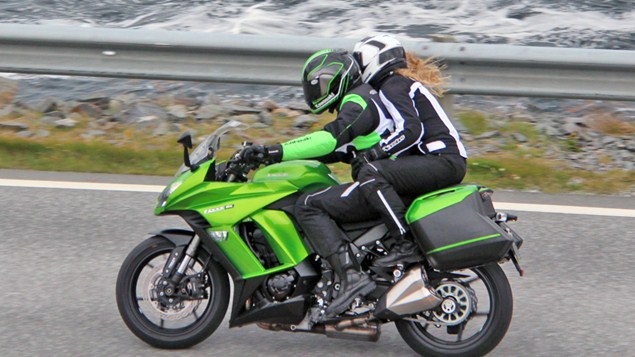 Here are the first images of Kawasaki's new-for-2014 Z1000SX caught virtually undisguised during a photo shoot session. These images posted on Norwegian website tv2.no were reportedly snapped by a couple who were happened to be travelling along the country's infamous Atlantic Highway during the shoot.
For most of you who are not aware, Norway's Atlantic Highway is a highly favoured spot for major car and bike shoots as a result of its picturesque and stunning seaside view. The Z1000SX the couple spotted during commercial filming is indeed the green-liveried Japanese brand's 2014 model, and it sports several minor revisions.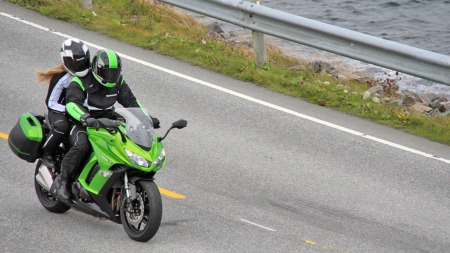 The 2014 model sports a new redesigned set of panniers optimised with the bike's styling compared to its predecessor, followed by the adoption of body-coloured tank and nose assembly as oppose to the current bike's black. The images also show a new caliper in the front brake, with many speculating that it is now primed with an uprated ABS braking system that is possibly lifted from the ZX10R.
If you happen to be fluent in Norwegian unlike we are, you can see the original story via the source link provided below.