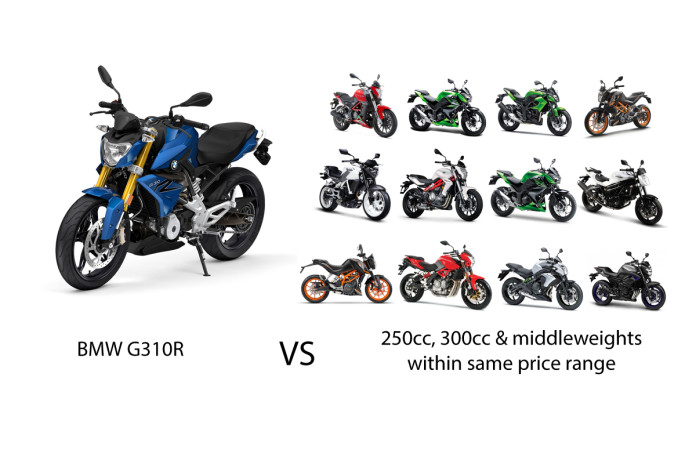 With the BMW G310R coming soon into Malaysia, we list down 12 alternative bike models it will likely compete against.
So right after we published the story about BMW dealers taking reservations for the new BMW G310R, everything hit the fan and the story went viral (you can read the story here). That is great because it shows people are excited about the new baby BMW. But what is not so great is that a 'source that shall not be named' later sent a Whatsapp message to our editor stating that we got our facts wrong. Everything from the price, to the launch date was wrong. The 'source that shall not be named' did not divulge any further information.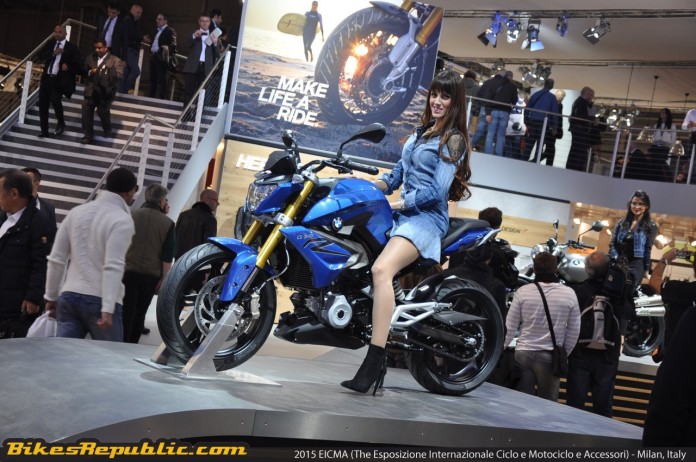 So to make up for all the hype, and for those who simply cannot wait for the baby Bee-M, we compiled a list of bikes you could buy. Waiting is a terrible game, so this list should be useful.
For this article's sake, we're capping our speculative budget at just about RM35,000, and are limiting things to just naked bikes, considering that the G310R roadster is classified as a naked too. With its speculative ceiling price of RM30,000, it not only eclipses some of its class rivals, said figure also sees the G310R roadster possibly going up against a few middleweights too.
But considering that the KTM 390 Duke's price hovers around RM27,000 depending on dealer prices, and that it is locally assembled in Jitra, Kedah, KTM has a price advantage over the BMW. The BMW 310R is instead assembled in India by the TVS Motor Company, the company that BMW went into an agreement to build sub-500cc bikes with back in 2013.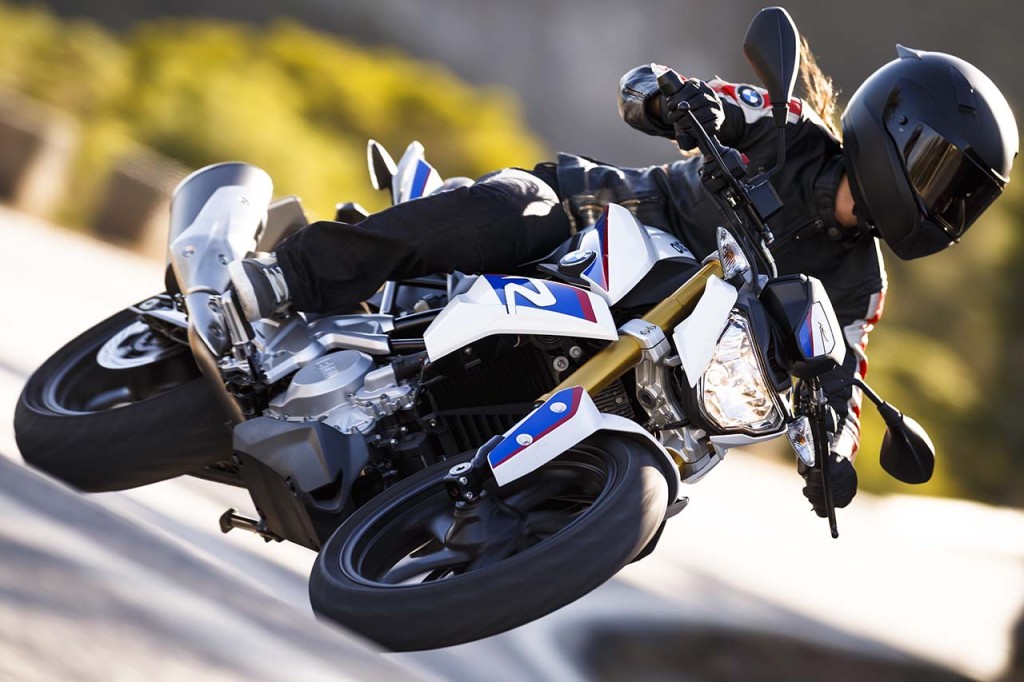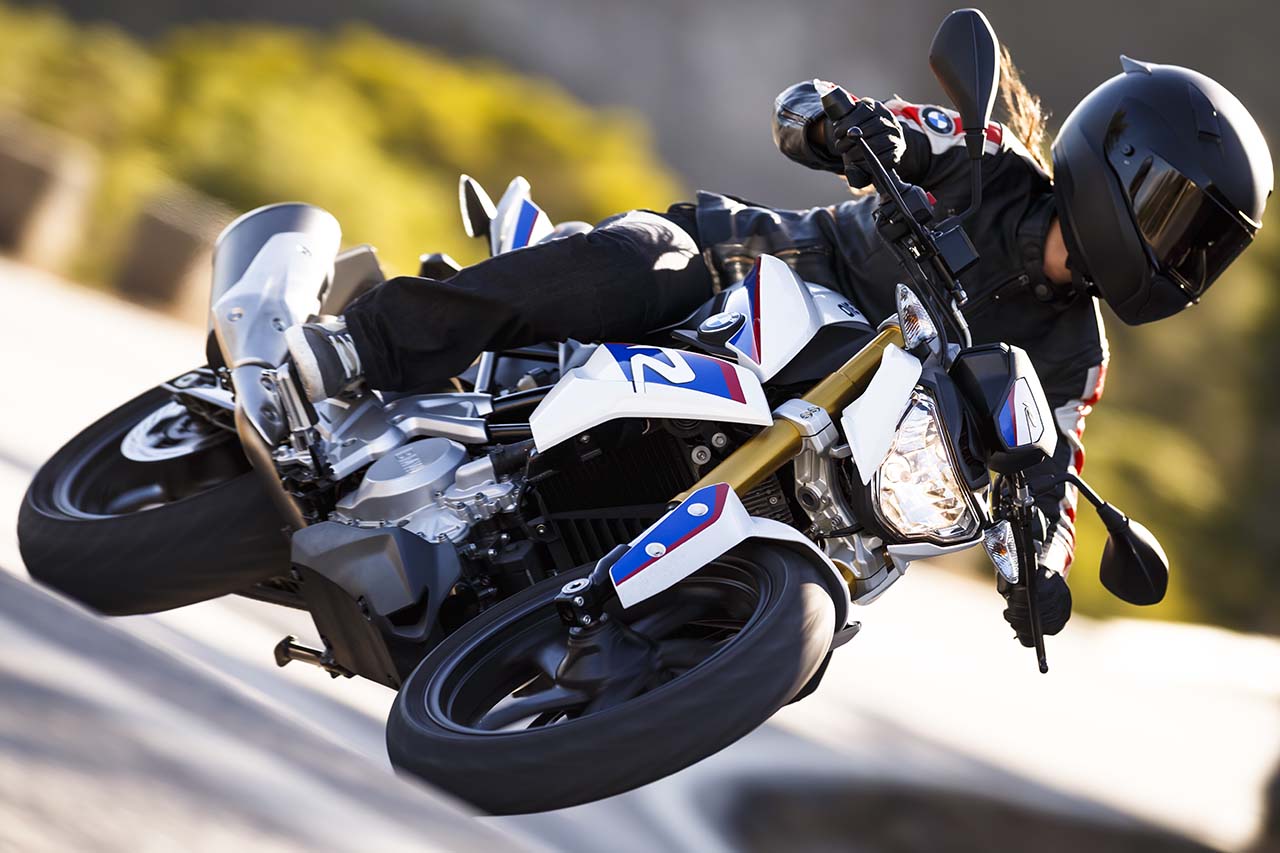 So, should you find yourself not feeling the baby beemer or not being able to wait any longer, here's a list of alternative bikes of the same segment and speculated price range:
For B2 license holders – 250cc and below
Boasting a 'revolutionary' 313cc single-cylinder engine, the G310R will technically need potential buyers to hold a B-Full class license. But if you currently only hold a B2 class license here's a list quarter-litre bikes that the G310R will face off against. The 310 R may be the larger 313cc bike, but the high affordability the rest of these bikes offer will likely convince many bikers otherwise.
Benelli TNT 25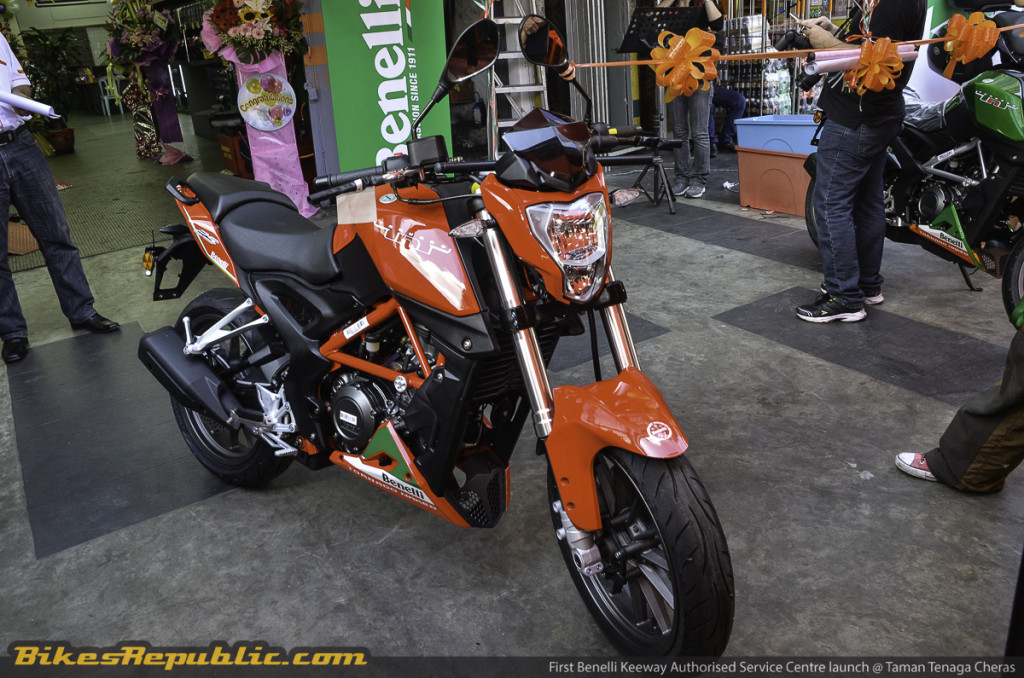 We start our list with one of the most affordable lightweight naked bikes currently on sale in our market, the Benelli TNT 25. Launched just last month, this locally-assembled bike has a stylish Italian design and a 249cc single-cylinder engine at a very affordable starting price of RM12,990. While it lacks in both power and brand prestige, it offers impressive value for money instead. (Read our launch report of the Benelli TNT 25 here).
2. Kawasaki Z250SL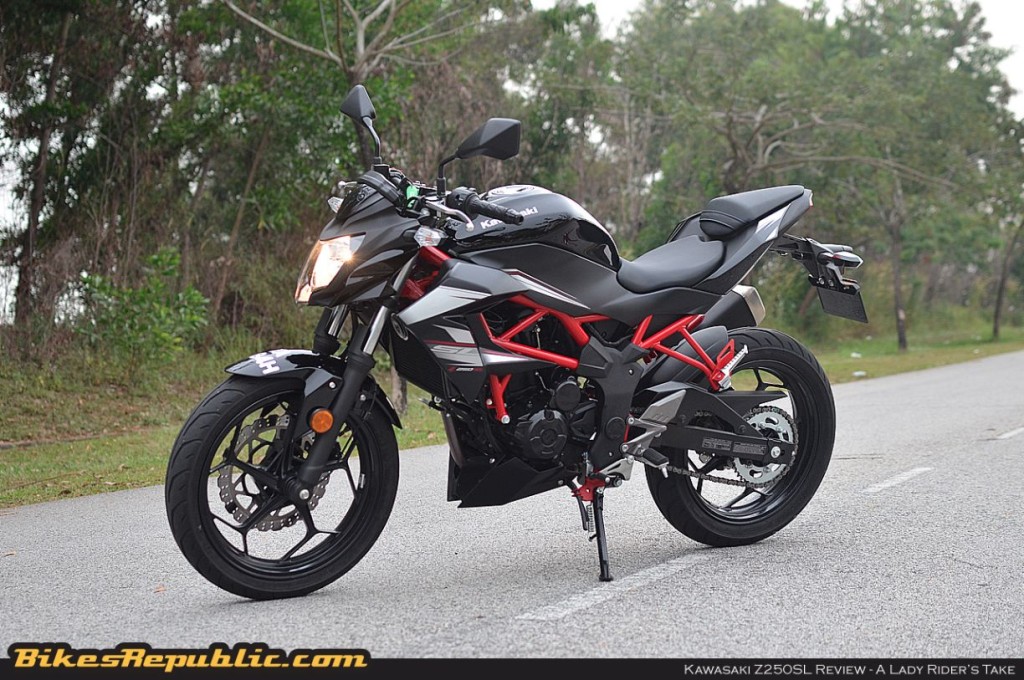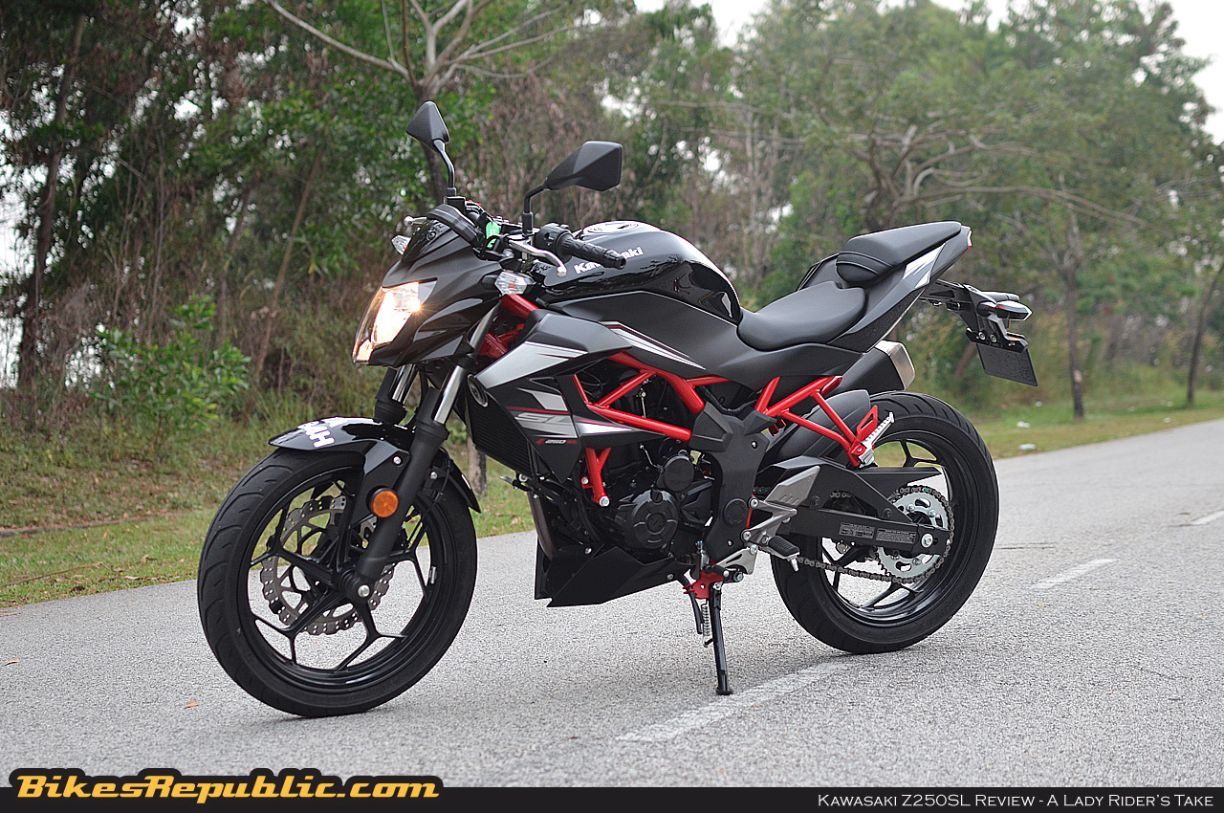 The first of the Japanese offerings comes in the form of the Kawasaki Z250SL. We have already tested this single-cylinder Japanese quarter-litre naked sometime ago and we loved its easy handling, lightweight chassis, perky powertrain as well as the renowned build quality that a Japanese brand such as Kawasaki typically offers. All that comes with the base price tag of just RM15,739 as well. (Read our launch report here and test-ride review here).
3. Kawasaki Z250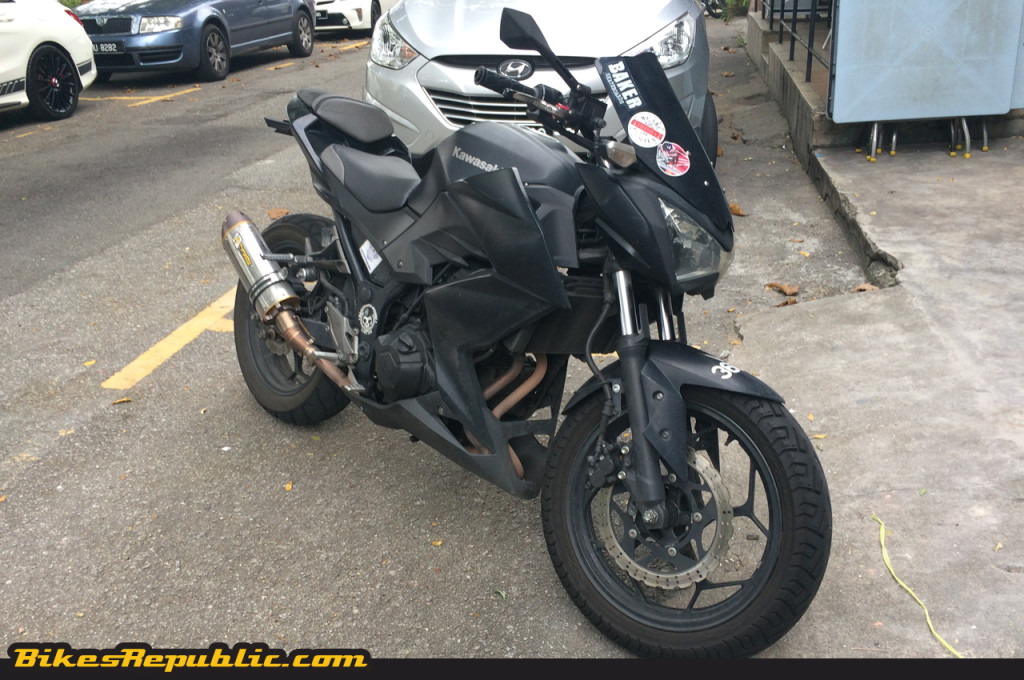 If you seek a little more top-end power from a quarter-litre, then it is best to opt for a twin-cylinder model such as the Kawasaki Z250. Unlike its Ninja 250 sport-bodied twin, the Z250's standard riding ergonomics is much more comfortable for daily use whilst its 249cc parallel-twin mill stands as one of the most powerful units in its segment presently.
The affordable starting price of roughly around RM20,000 and upwards has led to the Z250 flooding our streets, they seem to be everywhere! Furthermore, the vast array of aftermarket accessories also grants it with plenty of versatility, and perhaps the potential to match the G310R in terms of power and performance through performance modifications.
4. KTM 250 Duke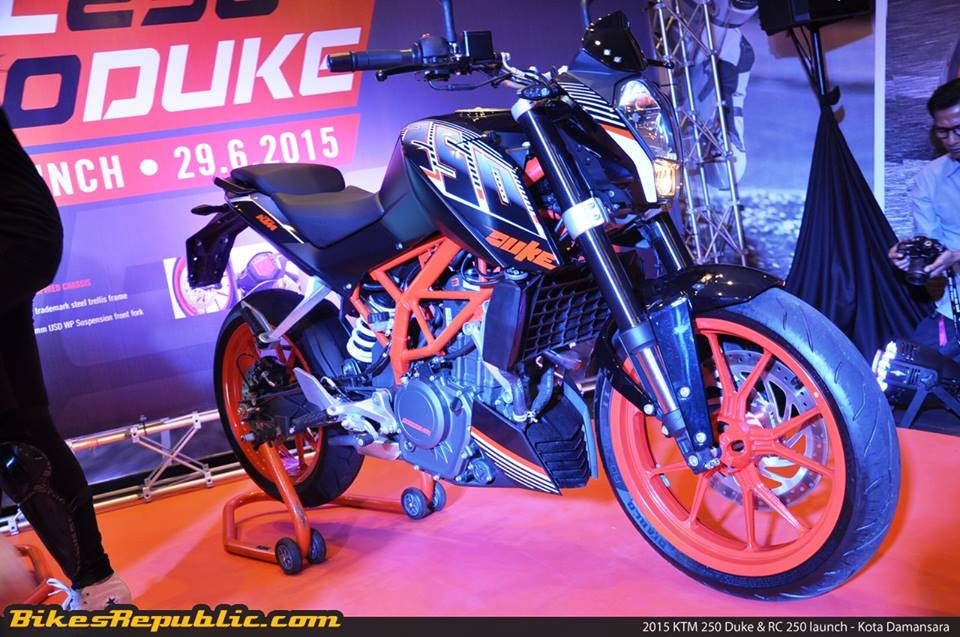 Launched during Ramadhan last year, KTM ended its absence in the quarter-litre segment when it introduced 250cc versions of its acclaimed Duke naked and RC sport models. Powering the 250 Duke is a downsized 249cc version of KTM's 373cc single-cylinder from its 390-series models, giving B2 license holders a slightly more powerful option as opposed to the brand's less powerful 200 Duke model. Though not as dynamic as some of its Japanese rivals, it is the only proper European offering in the segment presently and holds some prestige there. To have that at the affordable starting price of RM17,888 also made it a top choice amongst many B2 license holders. (Read our launch report here).
5. Naza N5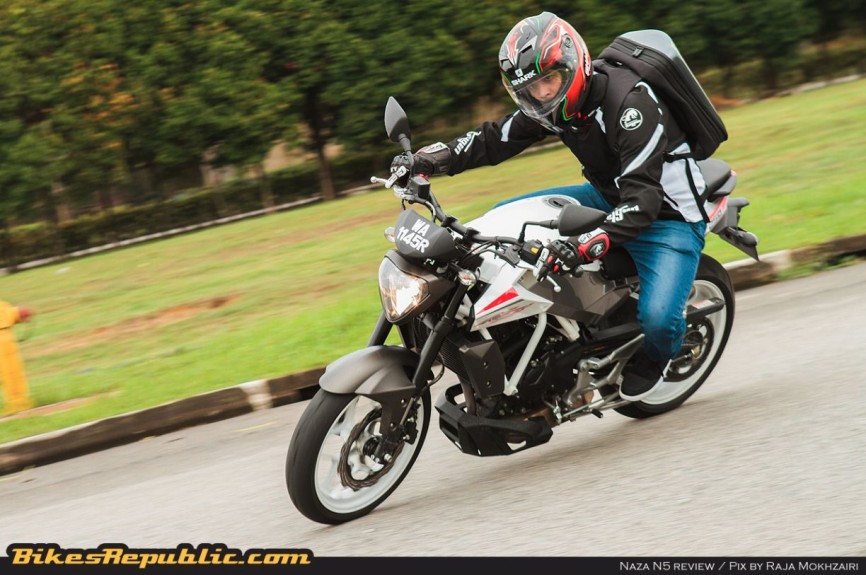 Like the Benelli brand, Naza Bikes is also a brand that is considered to be very 'left field'. Still, the stylish N5 quarter-litre single-cylinder naked has garnered a huge fan base in Malaysia, making it one of the most popular non-Japanese and non-European models in its segment. We tested this cool-looking Korean some time ago where we praised its easy handling, comfortable rider ergonomics and its perky 249cc single-cylinder engine. The fact that Naza are selling it with starting prices of RM13,988 meant that it holds tremendous value for money against a number of its segment rivals too. (Read our launch report here and our test-ride review here)
6. Naza Blade 250 Naked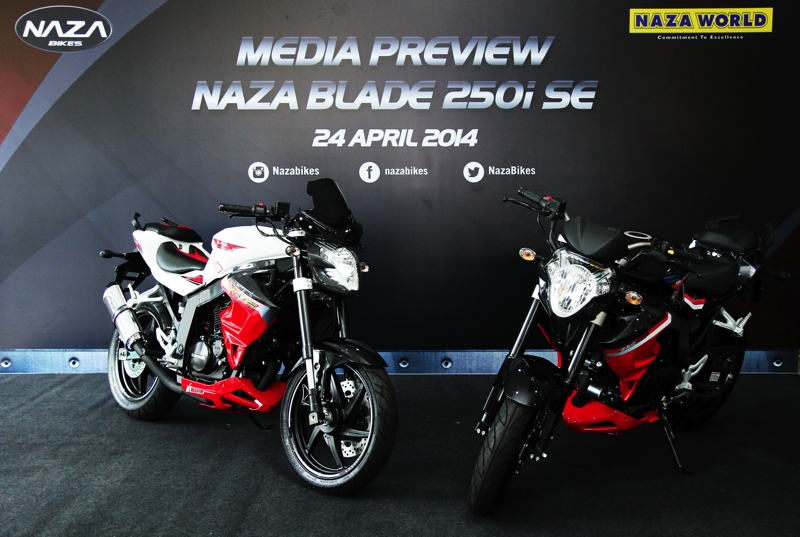 The Naza Bikes brand's answer to the parallel-twin Kawasaki Z250 comes in the form of the Naza Blade 250 Naked. What really sets this Korean bike apart from the rivals is its adoption of a 249cc V-twin engine layout. It has been in the market for a few years now and underwent a decent update in 2014, but this Hyosung-based bike has plenty of fans as well thanks to its affordable starting price tag of RM13,988. (Check out the updated 2014 Naza Blade 250 in our report here)
For B-Full license holders – 300cc + Middleweights
Of course, if you already have a B-Full license, then you have a much wider range of choices against the new incoming German naked bike. Firstly, the BMW G310R has a number of rivals that have similar engine displacement of 300cc and higher. But the expected starting price between RM25,000 to RM30,000 also means it will need to face off against a number of naked middleweight bikes too.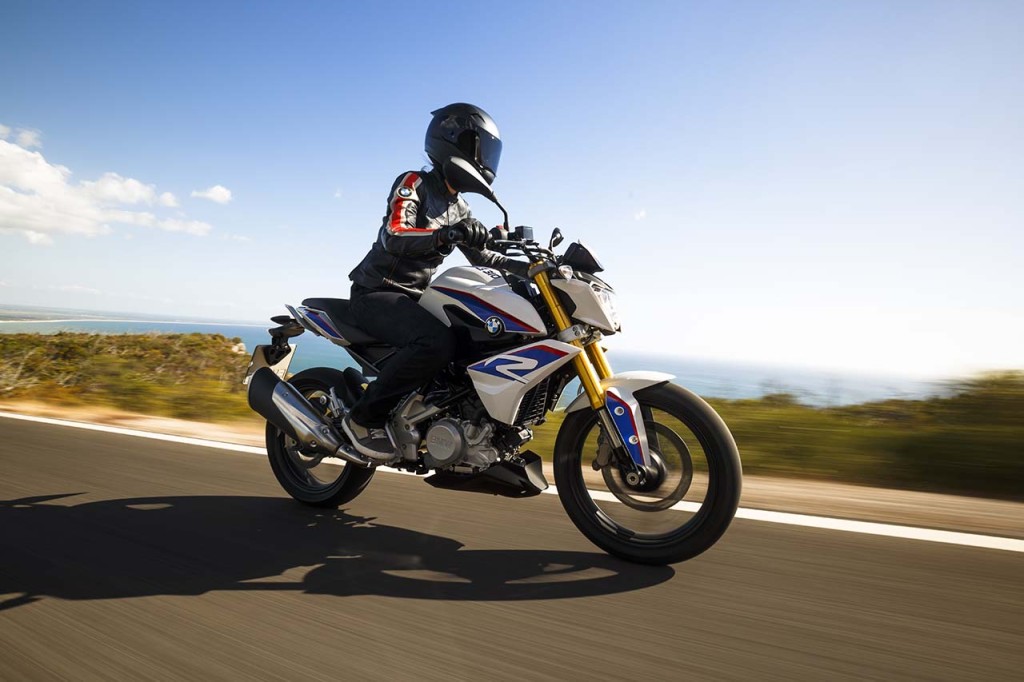 While you may think it is unfair for us to compare the BMW G310R against larger-cc middleweight bikes, the bike's speculative ceiling price of RM30,000 does pose its own challenge. At that price, some will reckon that they are better off with a larger middleweight instead, but this is only feasible for B-Full Class license holders only mind you.
Furthermore, there are a number of popular middleweight bikes on sale in Malaysia today at affordable prices below RM35,000. With just RM5,000 on top of the BMW G310R's speculated price, we also listed a few alternative middleweight naked bike models that we know many will likely consider as well.
7. Benelli TNT 300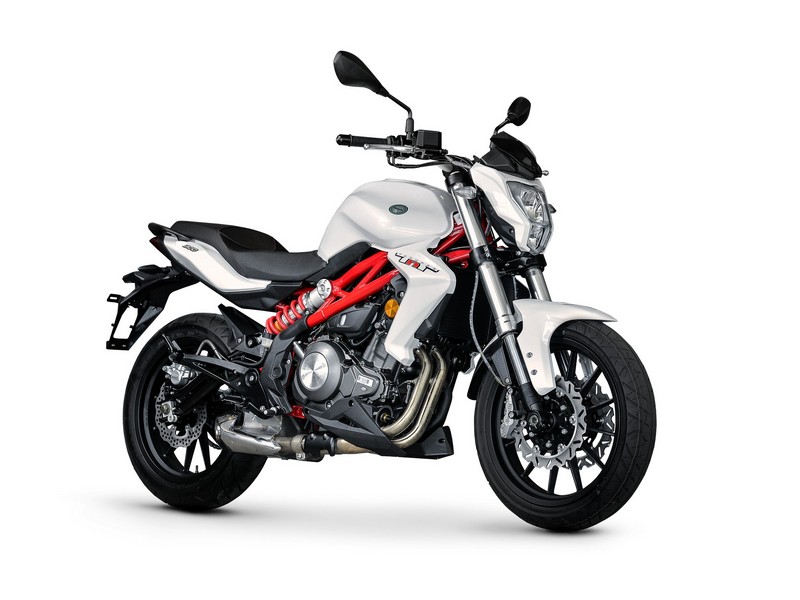 The first amongst the 300cc bikes to rival the G310R is the Benelli TNT 300. Like its TNT 25 quarter-litre sibling, the TNT 300's highly affordable basic price of RM19,800 gives it tremendous value for money. For that amount, you get a 300cc parallel-twin engine and a seemingly stylish Italian design, making this locally assembled bike worth considering for many avid newbies. The lower price tag could offer stiff competition against the incoming new German bike, but we reckon the G310R will likely trump the Benelli easily with its German brand prestige, as well as its slightly bigger engine displacement and power figures.
8. Kawasaki Z300
Essentially, both the Z300 and its sport-bodied Ninja 300 sibling are up-specced versions of the Z250 and Ninja 250. While they may look the same as their quarter-litre siblings, the 300-series models benefit from a larger 296cc engine that offers increased torque and power. Furthermore, the Z300's affordable on-the-road price of RM25,989 only eclipse the Z250's pricing marginally, begging one to consider it. The Z300 holds the advantage here as a multi-cylinder model too, but we suspect that the G310R's larger displacement will even things out. (Read our initial spyshot report here).
9. KTM 390 Duke
One of the BMW G310R's chief rivals will be none other than Austrian brand KTM and its highly successful 390 Duke naked bike. We pitted this Malaysian-assembled Austrian naked against its sport-bodied RC 390 twin in our special test, and it was fairly easy to see that its fun factor have fuelled its popularity. This popularity perhaps reached its peak not too long ago when KTM Malaysia held a special one-make racing series for owners and fans of the 390 Duke.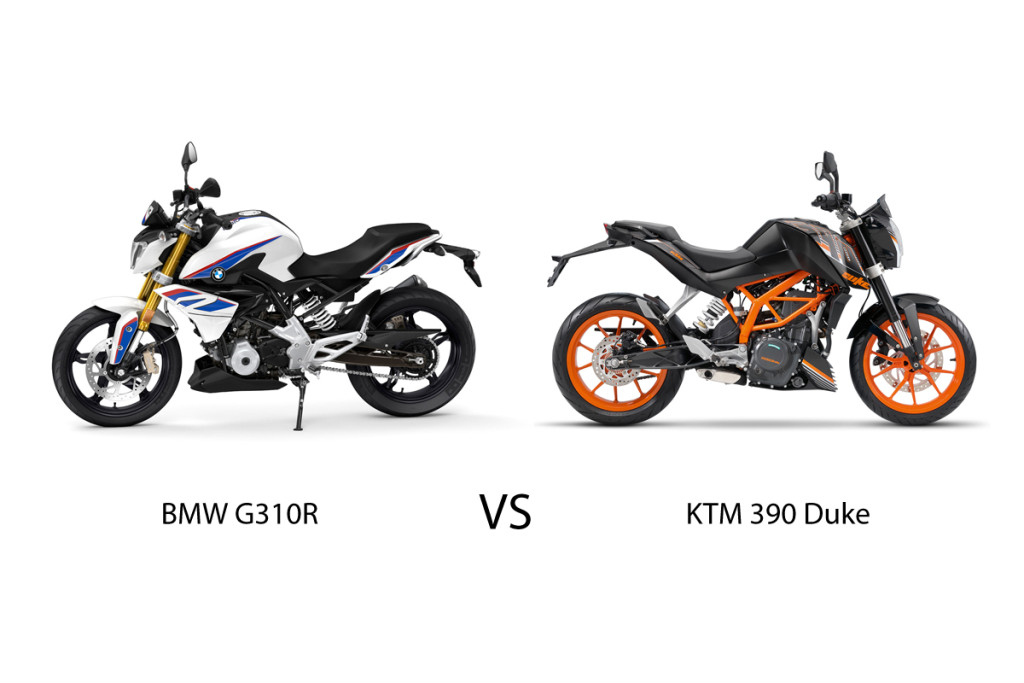 This Austrian bike's popularity was also fuelled by its affordable price tag of RM24,716.98 (excluding GST, Insurance, etc.). However, the BMW G310R could soon give the 390 Duke a run for its money in Malaysia despite the latter Austrian bike having the advantages of nearly 10hp more and a displacement that is 60cc larger. We reckon that the G310R vs 390 Duke debate will undoubtedly gain traction amongst many fans in Malaysia.
(Read our KTM 390 Duke Battle Malaysia 2014 archives here and also our special 390 Duke vs RC390 twin-test here)
10. Benelli TNT 600
We start with yet another Benelli in the middleweight segment, this time with the brand's popular TNT 600 model. Prices start from RM31,800 and, on paper at least, what you get is significantly more than what the G310R's package offers. Chief amongst which is a more powerful 600cc in-line four-cylinder engine, perhaps a slightly larger physical size and a stylish Italian design too – this bike  closely resembles the Aprilia Shiver 750 that costs twice as much. Perhaps the only area the BMW G310R trumps this Benelli lies in brand prestige. (Read our test-ride report here)
11. Kawasaki ER-6n
Next up is the Kawasaki ER-6n naked. Together with its fully-faired ER-6F sibling, the ER-6 series also offers a larger and more powerful 649cc parallel-twin engine that's coupled with a lightweight chassis that has neutral handling traits. Priced from RM34,500, the Kawasaki ER-6n will likely stand not too far off the incoming baby beemer in terms of pricing. As a bike, it is neither at the top or bottom of the scale in terms of abilities, but the G310R's more exciting looks would probably trump this standard Japanese bike's muted design.
12. Yamaha XJ6
Finally comes the Yamaha XJ6 series. Available in naked, semi-faired or fully-faired variants, this locally assembled middleweight also has a strong fan base in Malaysia. The naked version barely made our list with its basic starting price tag of RM35,000 and upwards, making it the priciest alternative in our list. Still, it trumps the BMW G310R with a bigger 600cc in-line four-cylinder engine that offers more power plus decent outlooks and easy handling abilities. But like the rivalling Kawasaki ER-6n, the XJ6 does look a little dated when compared against the BMW G310R's newer and more current design, but this is a very subjective matter and it boils down to one's own desire in this department.
(Read our launch report of the fully-faired Yamaha XJ6 Diversion F here)
Co-written with Keshy Dhillon