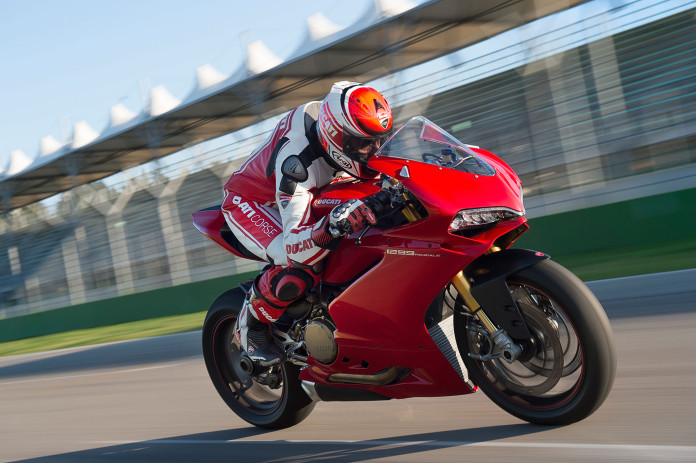 We list down the greatest modern Ducati bikes ever produced since 1993.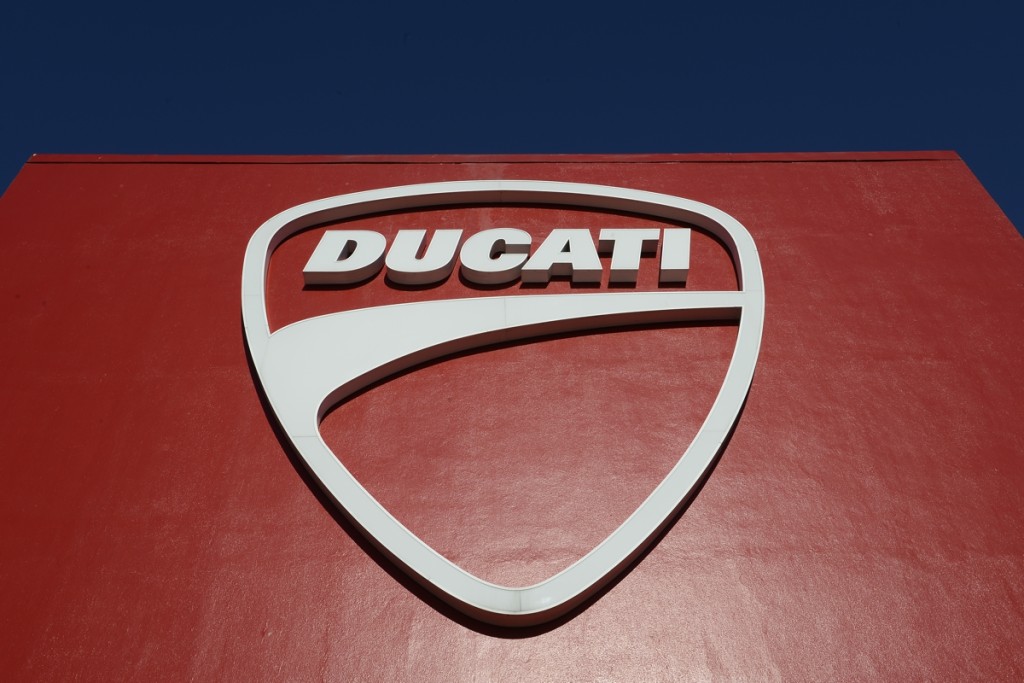 If you remembered from our feature post yesterday, Ducati celebrates its landmark 90th anniversary this year. What started a family business in manufacturing radios and radio components shifted to motorcycles in 1950.
It took Ducati another two decades to find its true calling at producing high performance and stylish motorcycles powered by its Desmodromic V-twin engine. This ethos remained unchanged to this day with its modern bikes.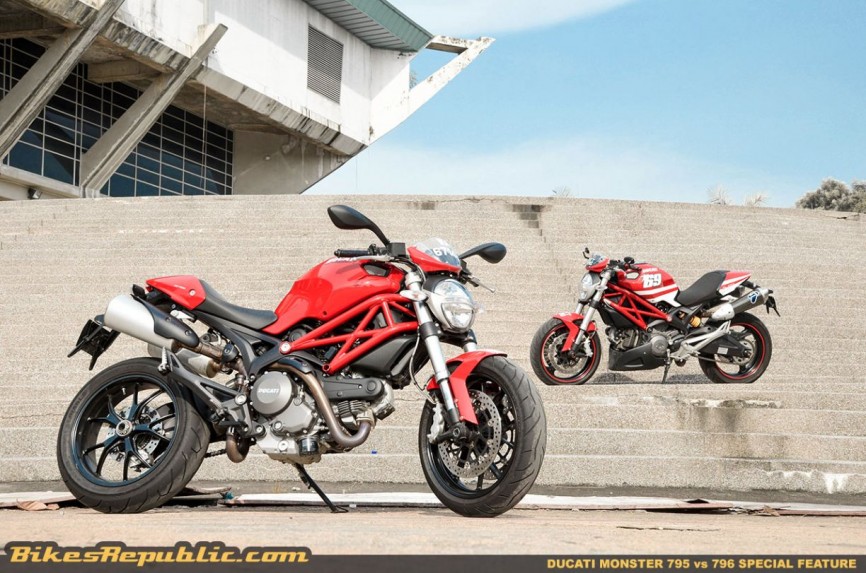 Since then, there were plenty of great machines throughout those years, but we believe the turning point for Ducati in the modern era only came in 1993. With that in mind, here's out list of the 10 greatest modern motorcycles the marque has made since.
1. Ducati Monster – since 1993
We start our list with the model that single-handedly saved Ducati from extinction – the Monster.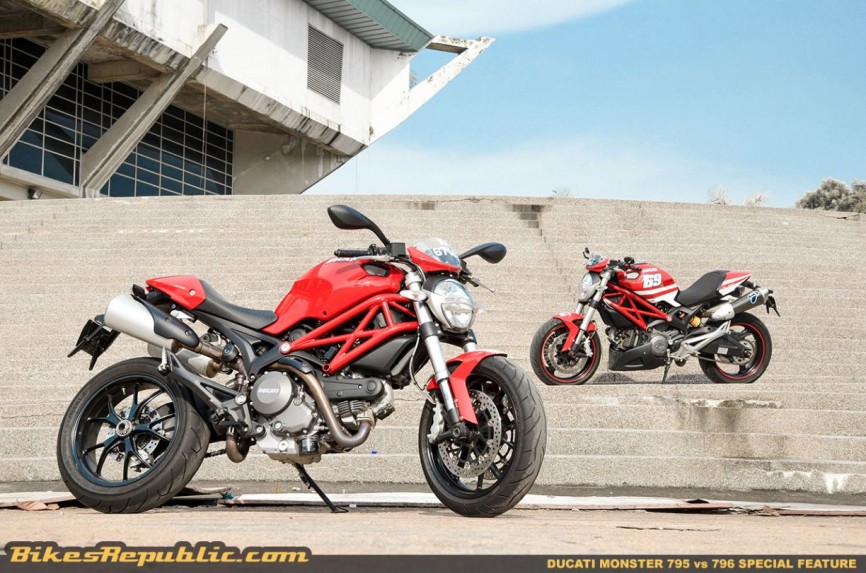 Developed whilst still under the reigns of the Cagiva Group in 1992, the Monster was built using various parts from other Ducati models available at the time to keep costs low.
When it was released in 1993, the Monster quickly grew into an icon. Its straightforward appeal as a simple yet stylish naked streetbike proved irresistible for the urban, style-conscious riders that wanted a bike that stood as statement whilst also boasting a distinctively Italian design.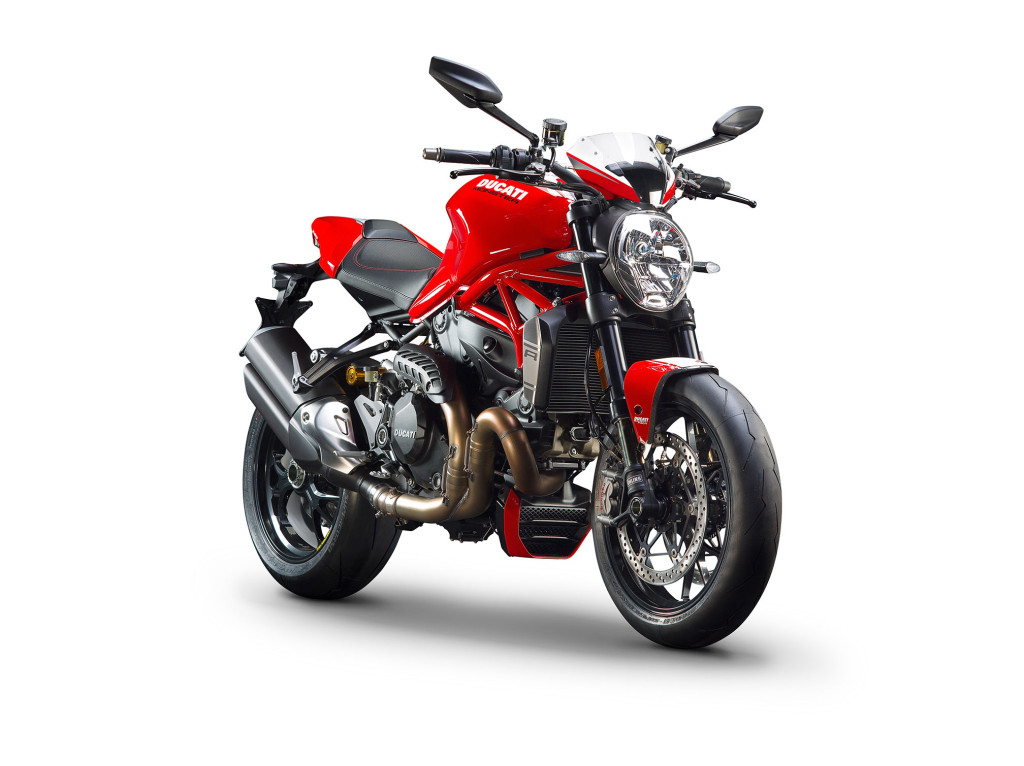 Since then, the Monster has undergone plenty of evolutions before reaching its current Monster 821, 1200 and Monster R iterations. Nevertheless, its basic DNA remained whereby all Monsters feature a signature trellis frame design with Ducati's trademarked Desmodromic V-twin powertrain encased in it.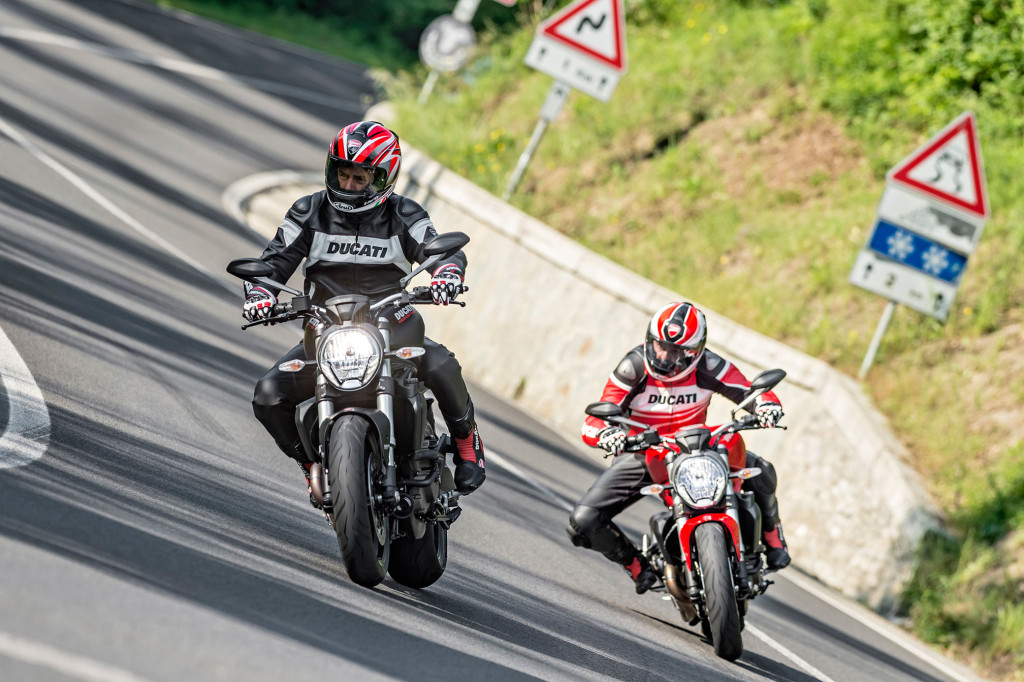 Today, the Monster makes up for more than two thirds of Ducati's entire production output. Suffice to say, Ducati simply wouldn't be what and where it is today had it not been for the Monster.
2. Ducati 916 – from 1994 to 1998
The second bike on our list perhaps signalled Ducati's arrival into the modern performance superbike segment and changed it forever – the Ducati 916.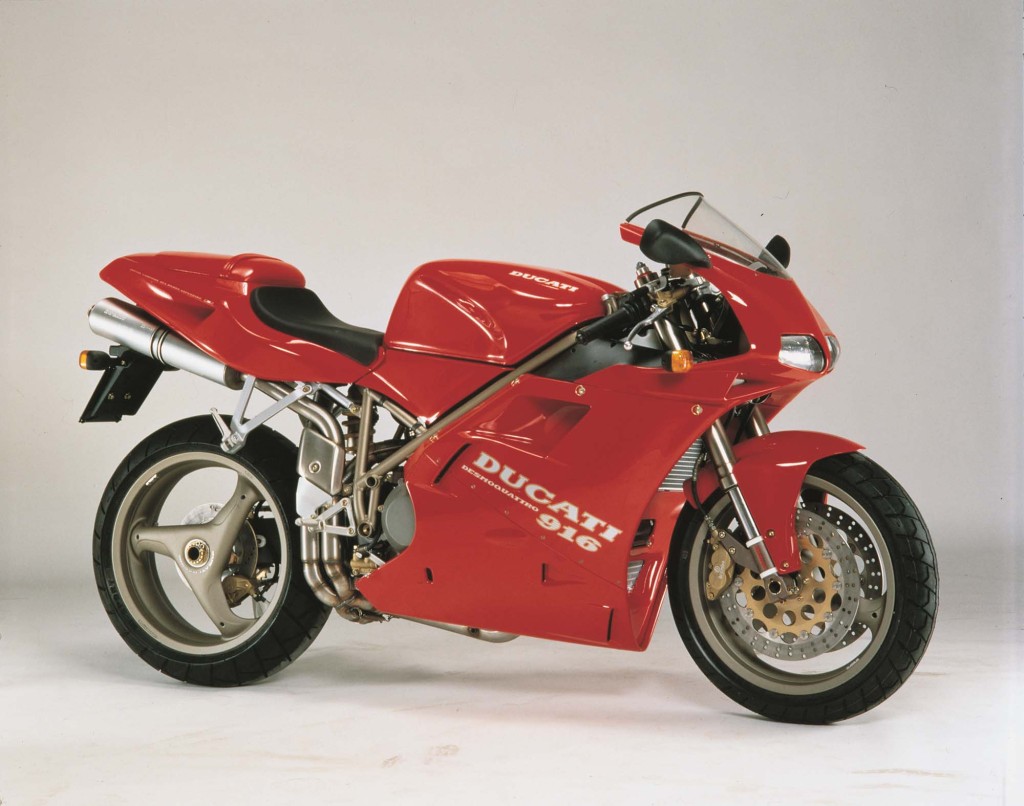 Though it has been 18 years since it left production, the achievements and acclaim garnered by Ducati with the 916 is second to none. Penned by the late Massimo Tamburini, the Ducati 916 was a beautiful bike by design, much of which being credited to its single-sided swingarm assembly.
Furthermore, it wasn't just a sexy bike that many lusted for with just one look, the 916 also had the incredible performance to match that as well.
At a time when in-line four-cylinder machines ruled the superbike game, the 916 decimated the competition and proved that V-twins could do more than just cruising.
This is perhaps where the brand's trademark Desmodromic valve control system was in its earliest prime, allowing the 916's V-twin to deliver all the 114hp it had in a smooth and pulsing manner. This meant that the 916 was an easier bike to control than a four-pot screamer, especially when tackling corners.
On the track, this perfectly engineered Desmodromic V-twin powertrain saw Ducati chart four WSBK manufacturers world titles,  three of which scored in row from 1994 to 1996 and another in 1998. Adding to that  were the four WSBK riders titles scored by those who piloted the 916 such as Carl Fogarty in 1994, 1995 and 1998 plus Troy Corser in 1997.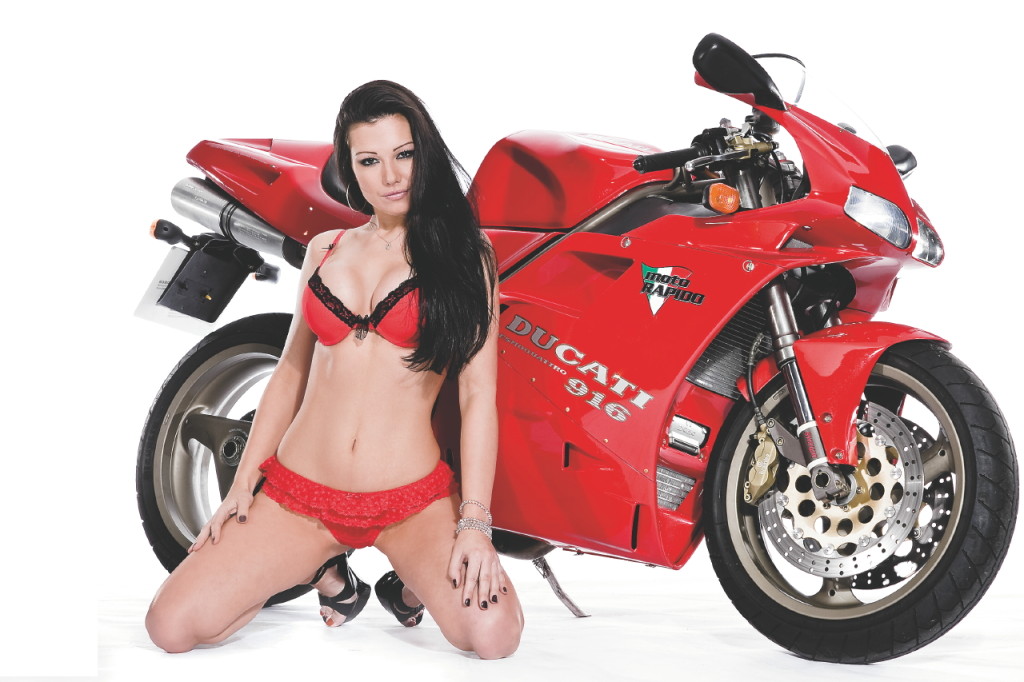 The legacy left by the Ducati 916 is nothing short of legendary, and none of its replacements have had a similar impact in terms of design and engineering until the arrival of the Panigale in 2011.
3. Ducati Multistrada
In 2003, Ducati introduced its first modern dual sport christened as the Multistrada 1000DS.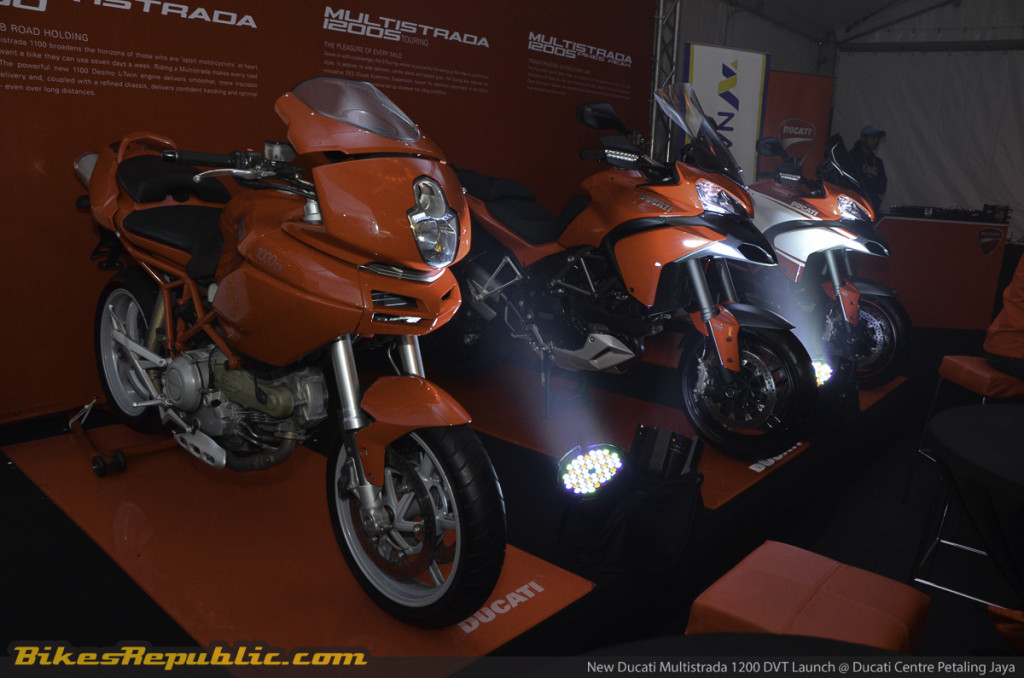 With a name that translates into "many roads" in Italian, it was Ducati's first proper charge in the dual sport genre, garnering some success here.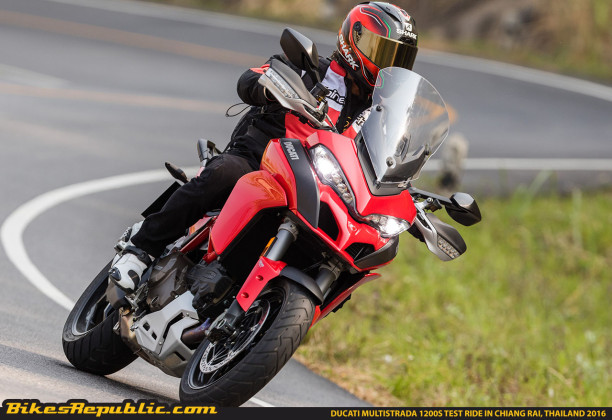 However, it wasn't until 2011 when the 1000DS's replacement, the Multistrada 1200, arrived and took things up a few levels. Primed with a host of intelligent rider aids such as traction control, wheelie control, ABS and electronic suspension, the new Multistrada changed the adventure touring genre forever.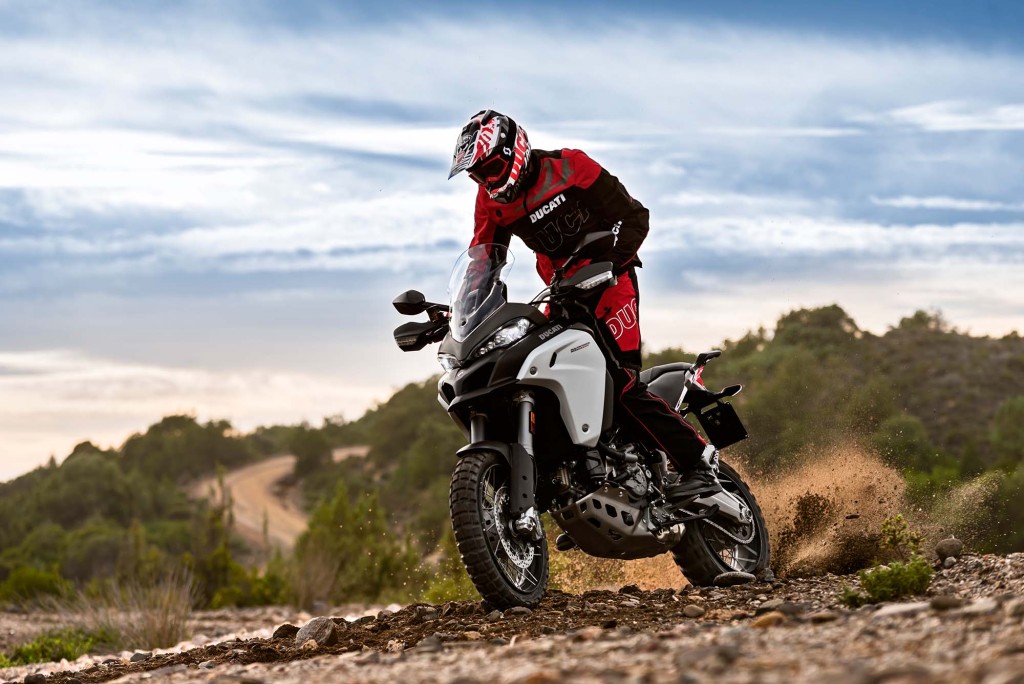 Still, both the 1000DS and Multistrada 1200 lacked the proper ability to go off road, prompting Ducati to introduce the all-new Multistrada 1200 Enduro during EICMA 2015. Based off the highly improved second generation Multistrada 1200 DVT, the Enduro's creation meant that the brand's iconic Desmodromic V-twin mill can now be heard thundering off the beaten path as well.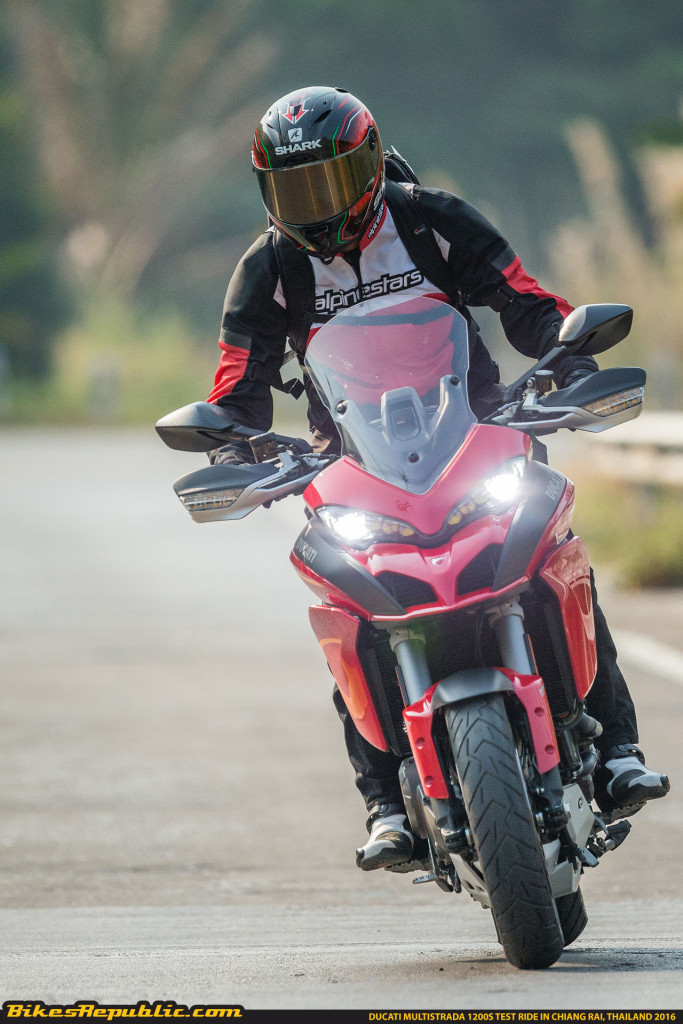 Boasting power, performance and style with the ability to go off road, the Multistrada has come a long way since 2003, reaching new horizons for the storied scarlet Italian marque.
4. Casey Stoner's 2008 Ducati Desmosedici GP7
Ducati's first taste of success in MotoGP only came in 2007 when it had Australian prodigy Casey Stoner on board.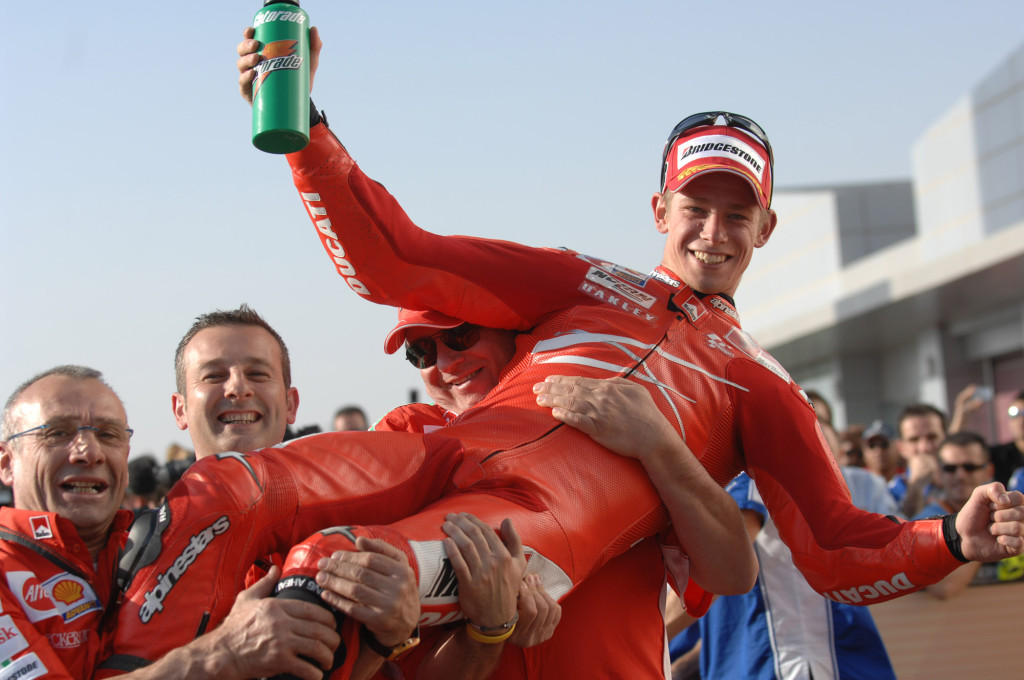 The machine at hand here was the Ducati Desmosedici GP7 – a brand new machine developed to meet MotoGP's 800cc capacity ruling at the time.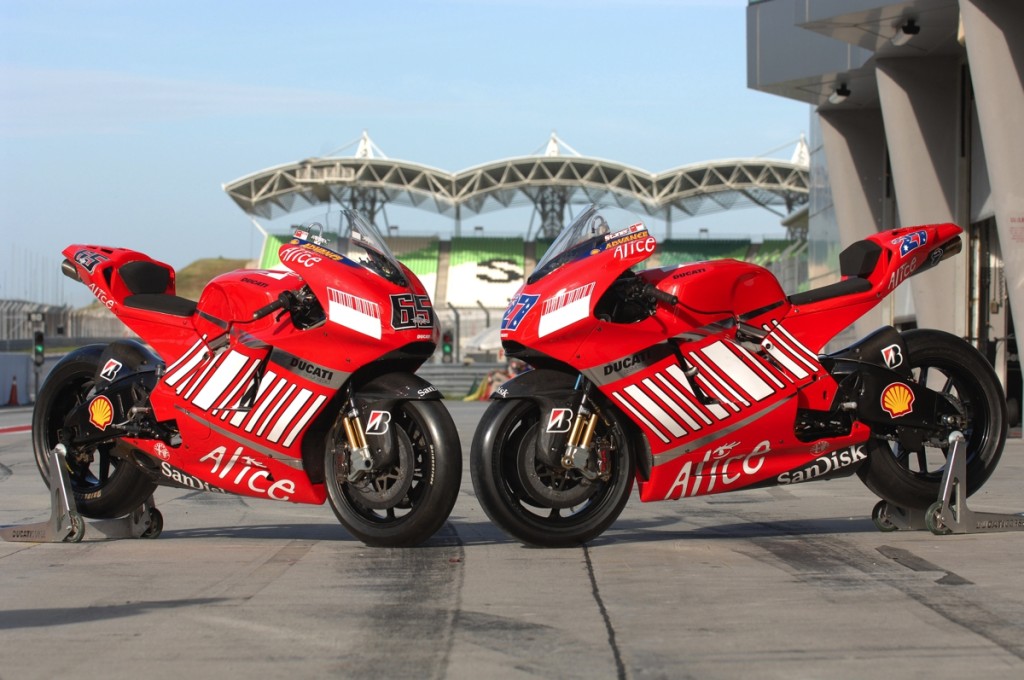 The GP7 was powered using an 800cc double L-twin engine that Ducati began developing early on throughout 2006. As a result, the motor generated a whopping 225hp figure, with initial tests revealing that the GP7 was able to hit faster speeds than all the 990cc GP machines of 2006. By the time it arrived on the grid, it proved to be the fastest machine of the lot, especially in the hands of Casey Stoner.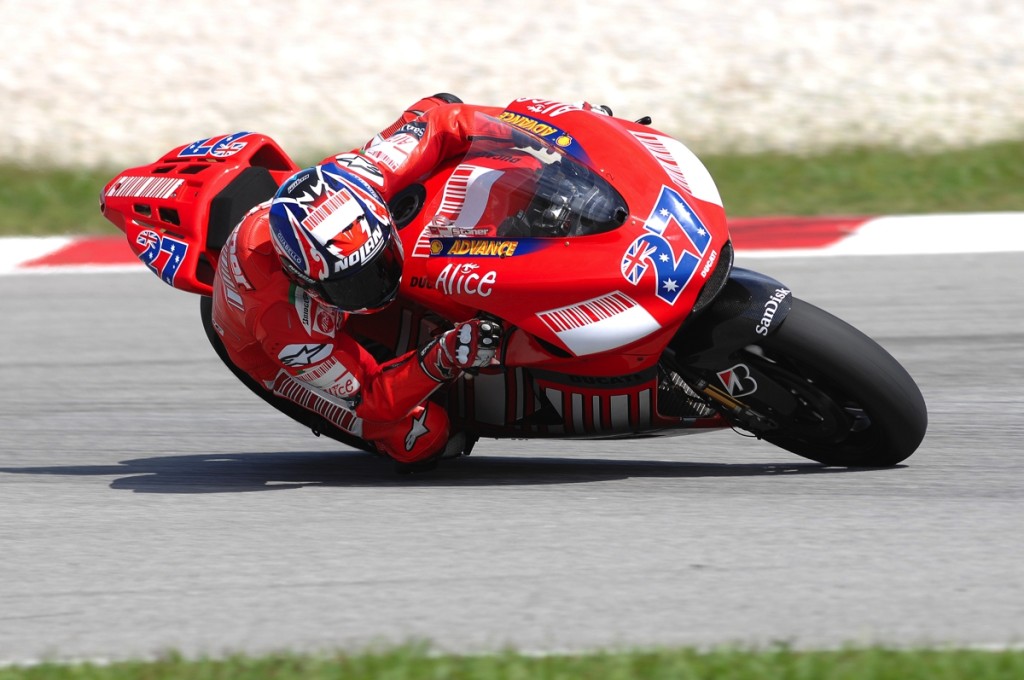 Despite being in his second year in the premier MotoGP class and his first with the factory Ducati team, Stoner rode the GP7 to score 10 race wins and secured his first MotoGP riders world title. To this day, Stoner remains the first and only title-winning Ducati rider in the modern GP era, with the GP7 making it all happen.
5. Ducati Desmosedici RR – 2006 – 2007
Ducati decided in 2006 that it would produce a street-legal version of its Desmosedici GP6 race bike meant for the bulk of its hardcore fans called the Desmosedici RR.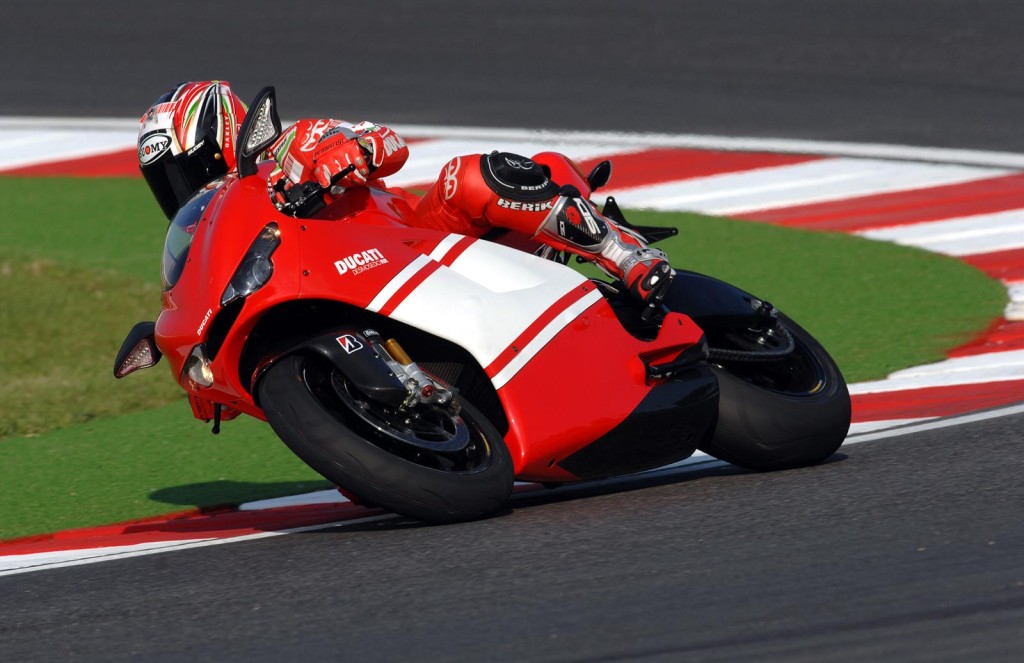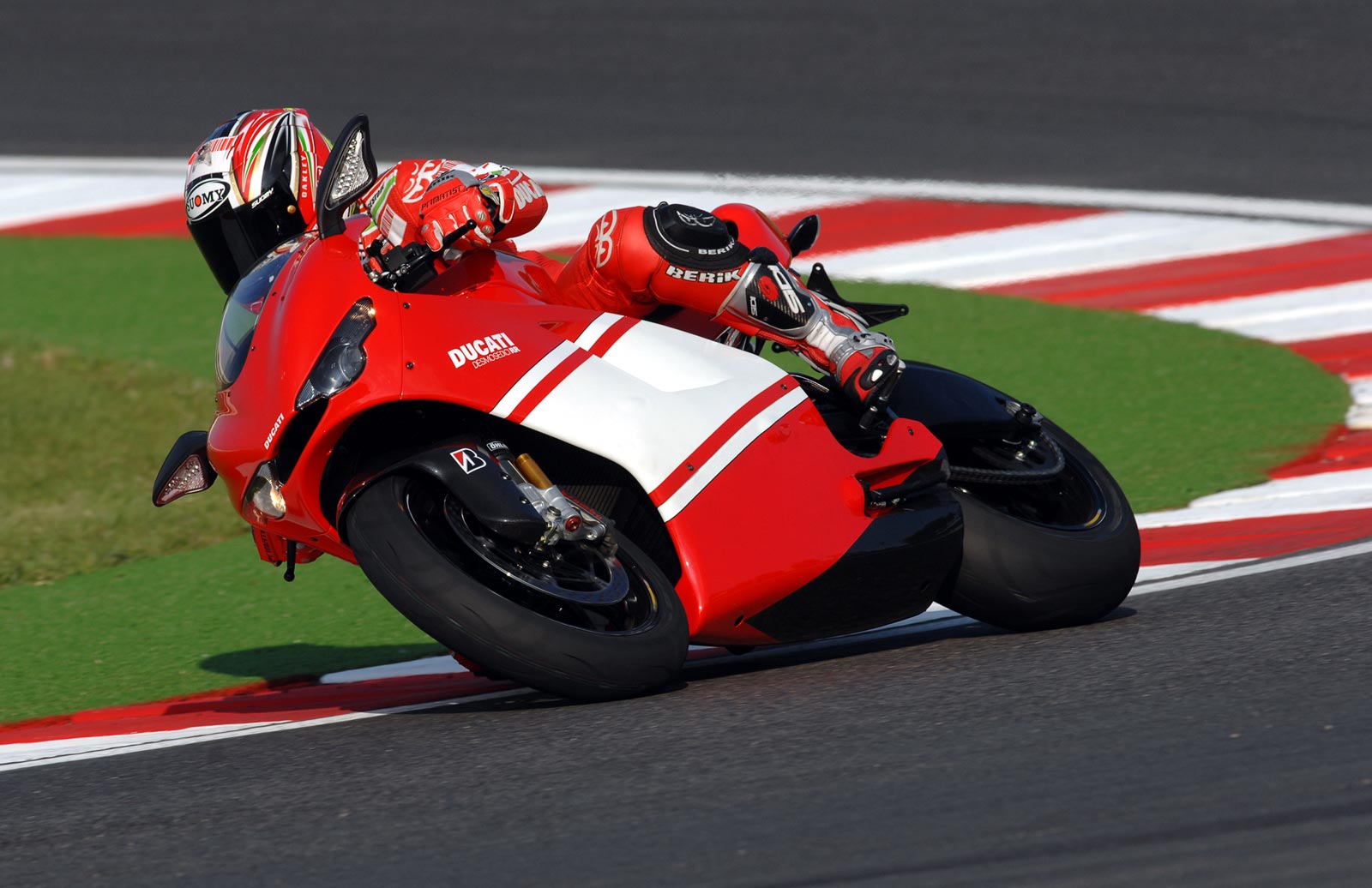 Just 1,500 units of the Desmosedici RR were built and sold worldwide at astronomical price tags – US$72,500 in America, £40,000 in the UK and reportedly more than RM540,000 here in Malaysia.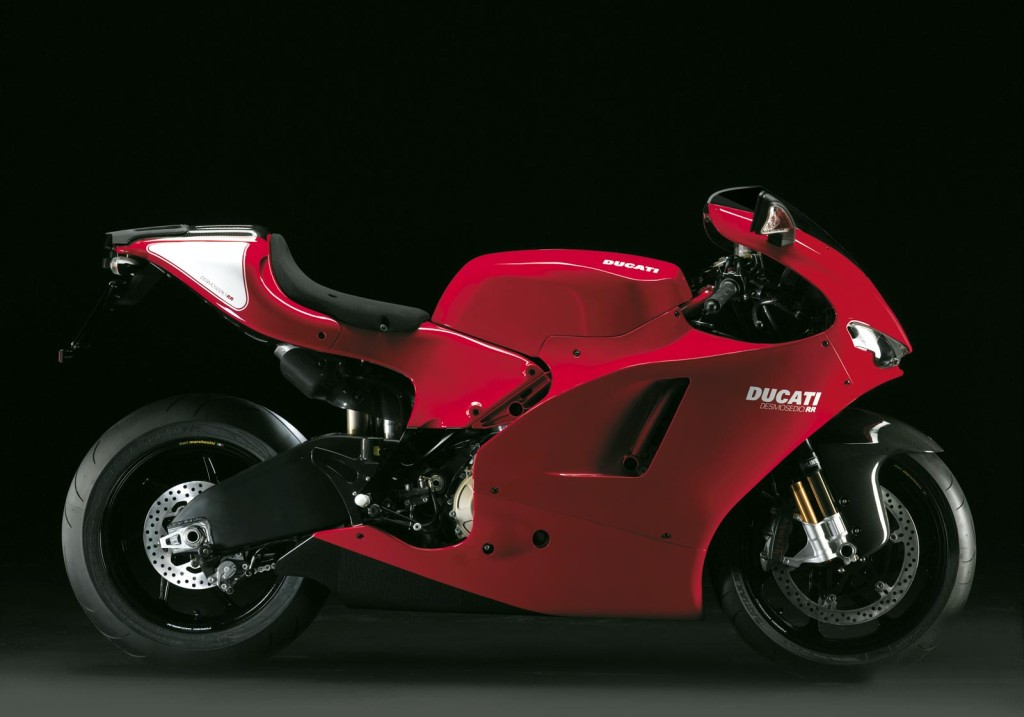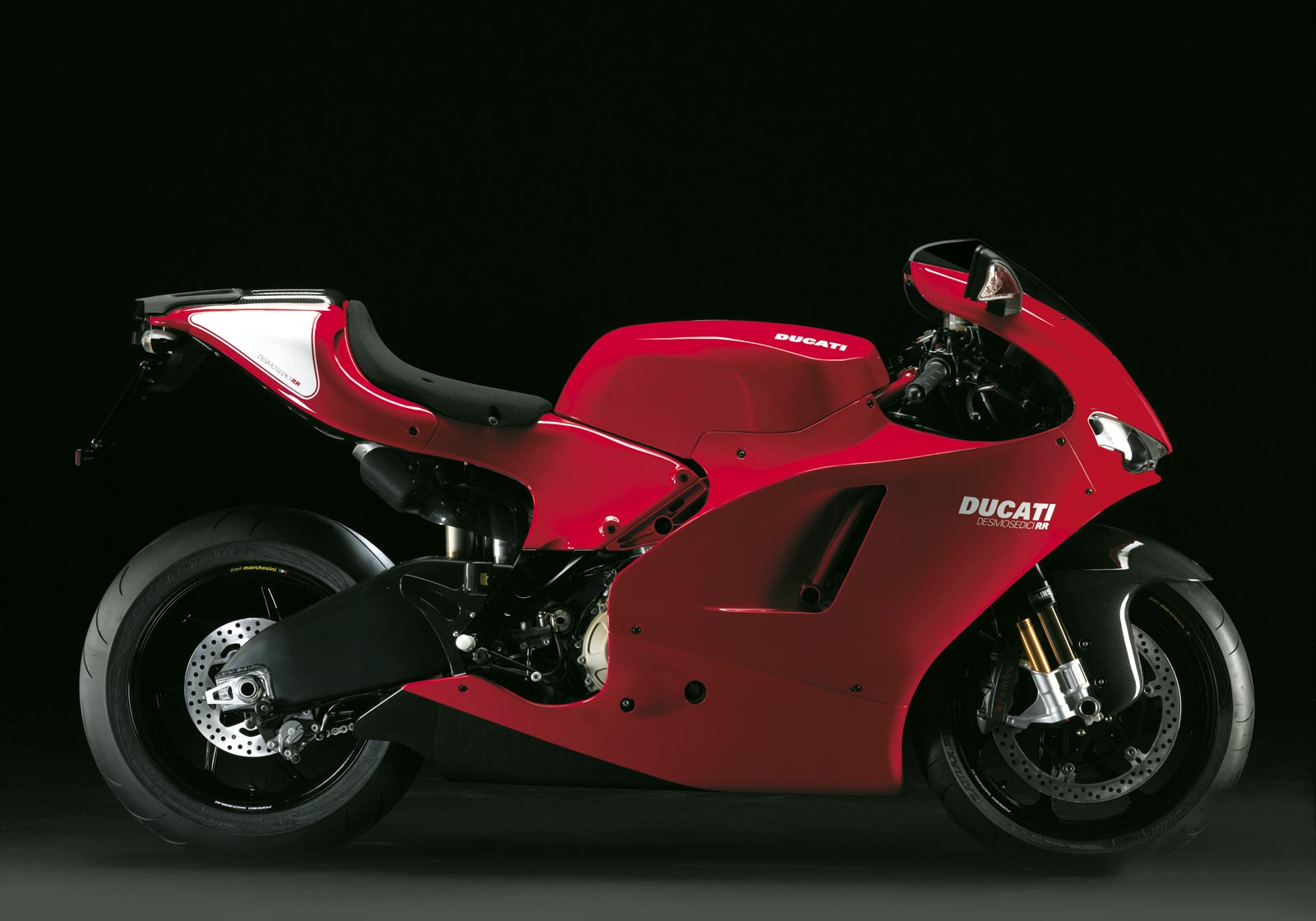 Claimed to be first road-legal replica of a MotoGP bike at the time, the Desmosedici RR's arrival was timed perfectly with Ducati's successful 2007 season with Casey Stoner. It has the GP6's 989cc Desmodromic V4 engine, albeit detuned to just 200hp, along with its race-developed chassis and suspension. It was also the first production bike to feature forged magnesium wheels as standard equipment.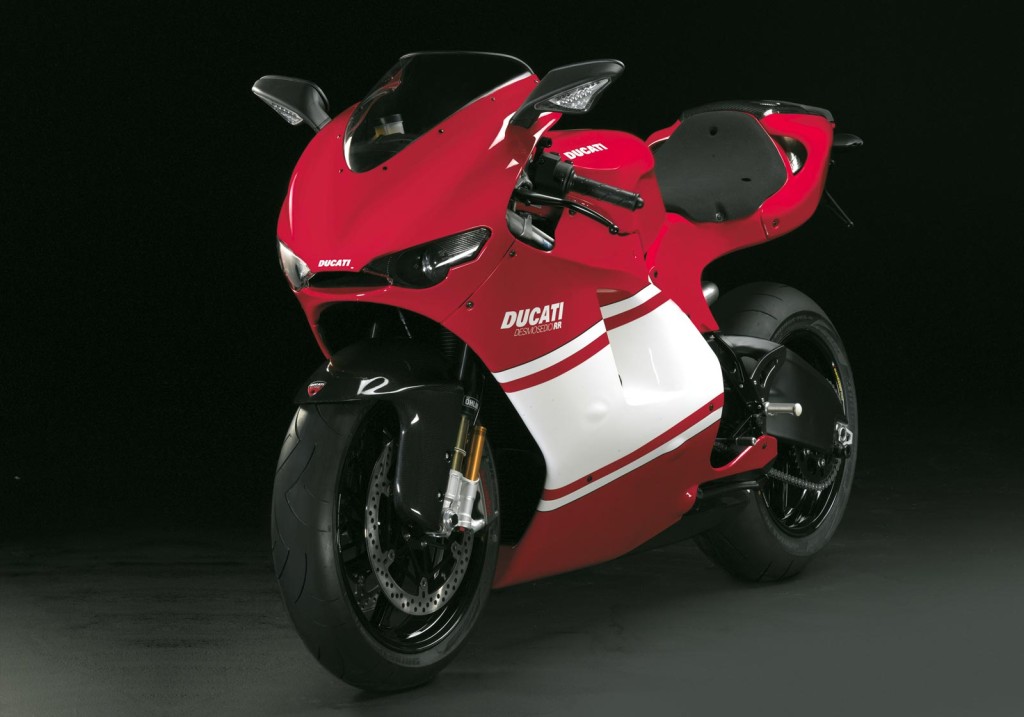 With the Desmosedici RR, Ducati set new standards for rivalling manufacturers when it comes to their respective claims of a GP race bike for the road. Said idea only became a reality with the Desmosedici RR and many fans and collectors alike with galactic-sized bank accounts found it hard to resist.
6. Ducati Streetfighter – Since 2009
The next bike on our list comes in the form of the sexy performance naked known as the Ducati Streetfighter.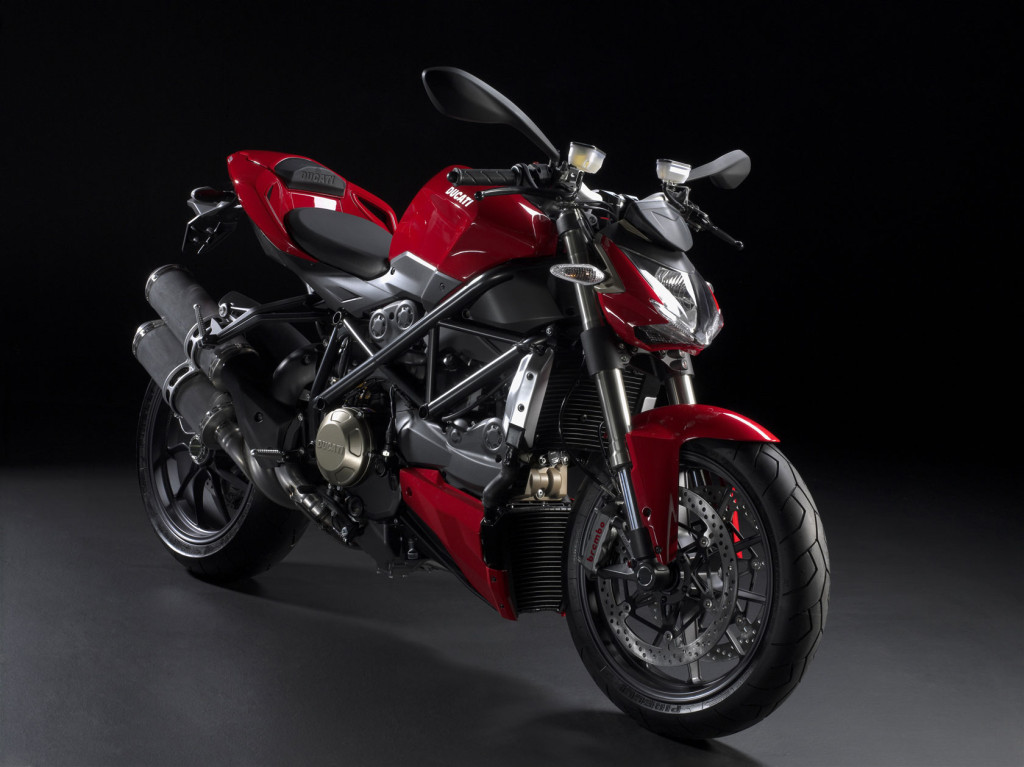 Although its sales since 2009 are slower compared to Ducati's other models, the Streetfighter become a cult favourite instead, especially amongst hardcore fans of the famed scarlet marque from Bologna.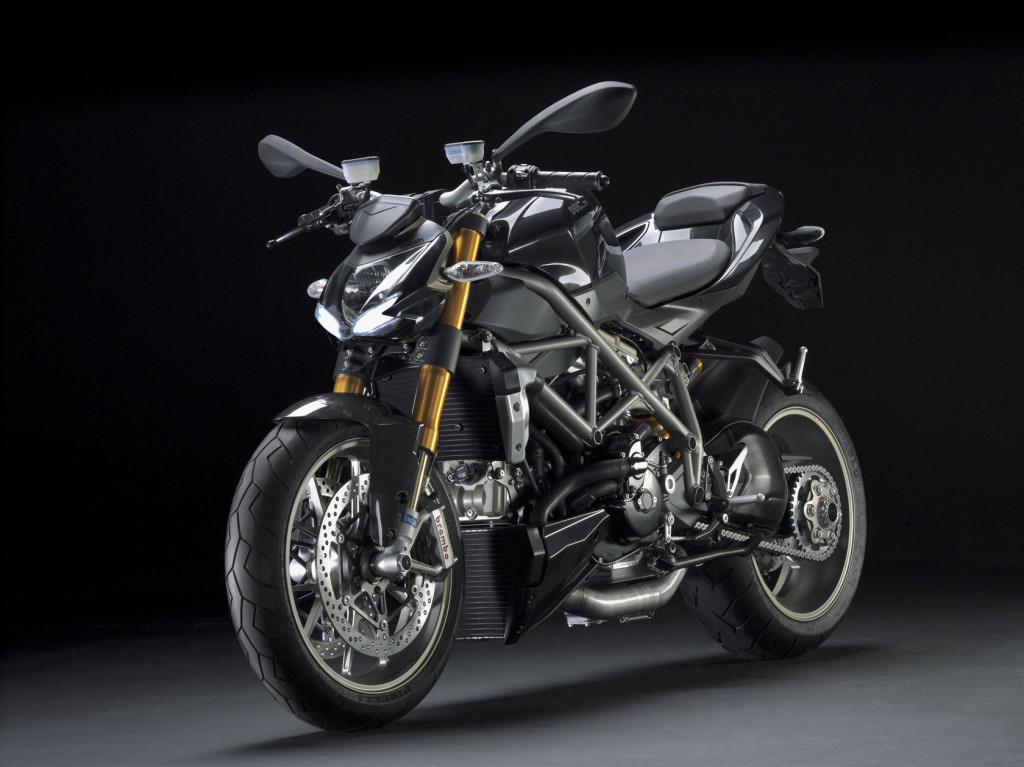 Available in two 1,098cc forms (standard and S) initially before an 848cc version was introduced later, the Streetfighter was anything but slow. It was perhaps the epitome of what a stylish performance naked should look and perform like, allowing Ducati to redefine this segment as well.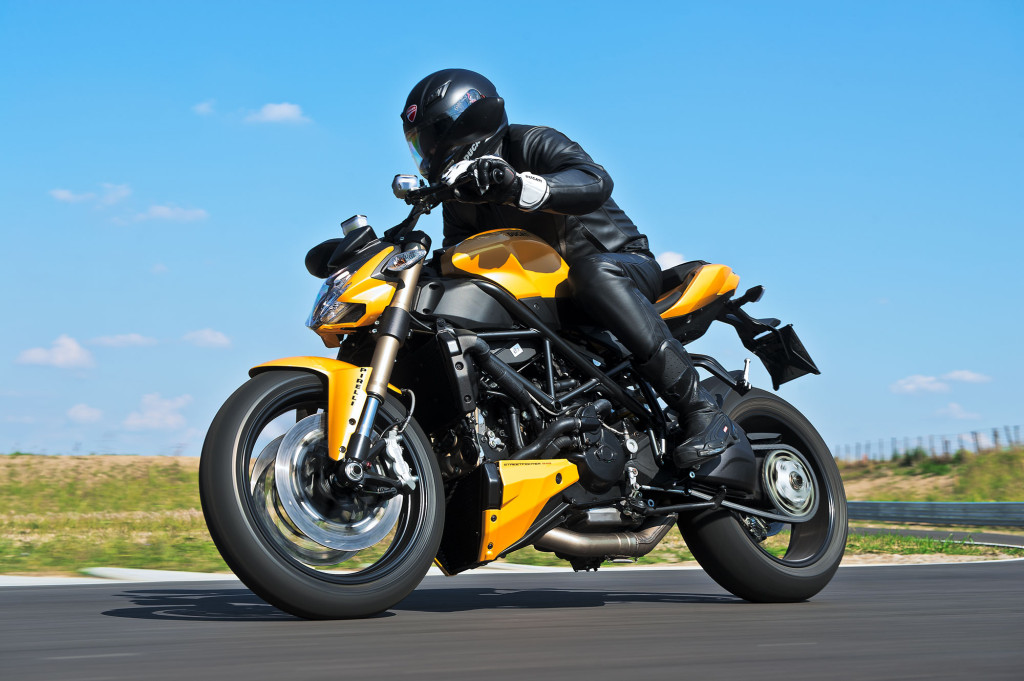 What makes this bike truly special is the fact that Ducati has yet to develop a proper replacement for it. Until that happens, this is perhaps the only proper Ducati performance naked – other than the new Monster R of course – that perfectly blends superbike-like performances with the aggressive styling and stance of a naked street bike.
7. Ducati Hypermotard – since 2007
Next comes a bike with a wild reputation to match its equally beastly performance – the Ducati Hypermotard supermoto.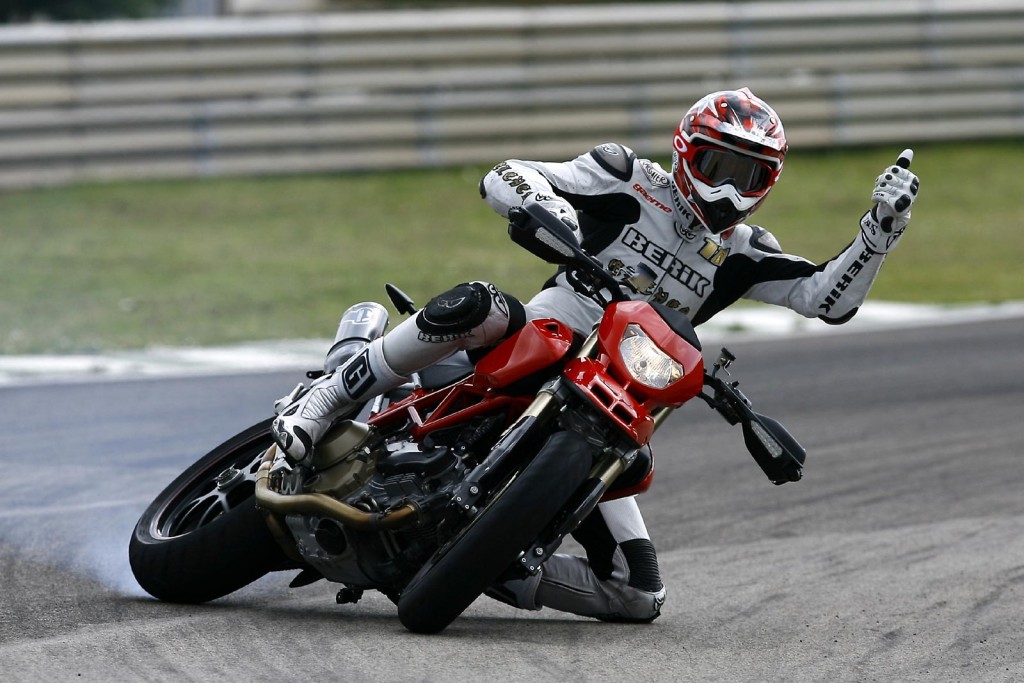 The first Hypermotard was introduced in 2007 and came with a thumpy air-cooled 1,078cc Desmodromic V-twin, offering loads of power and torque to propel its claimed light dry weight of 178kg.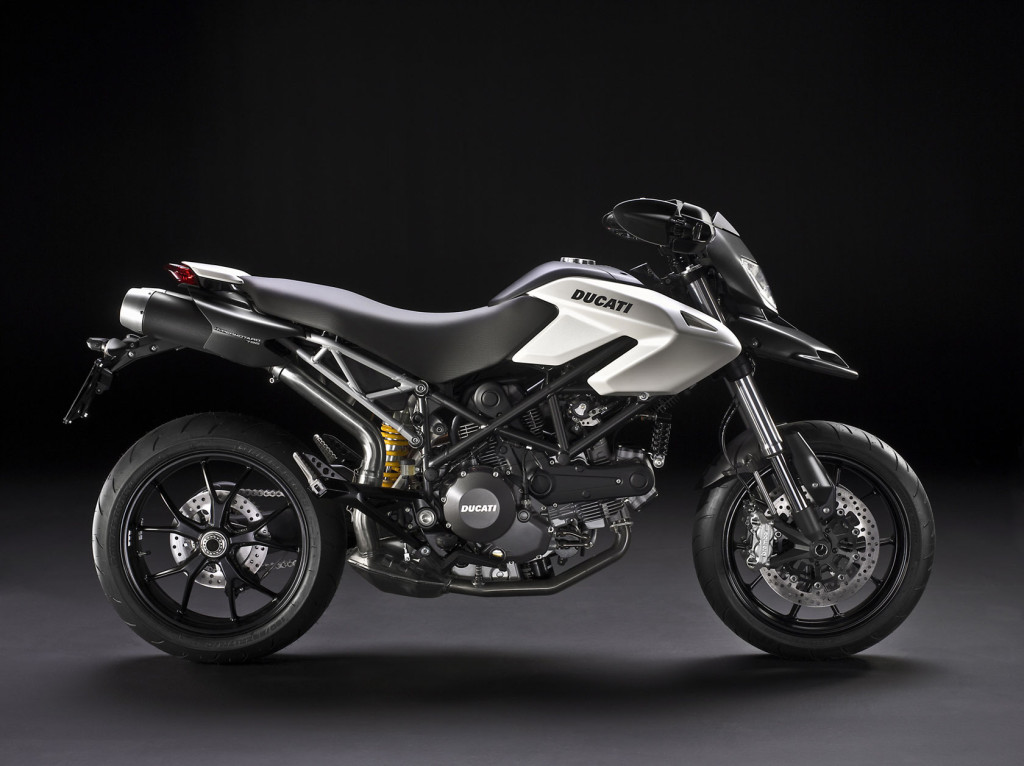 The chassis featured  superbike-derived hardware such as the brakes and suspension, making the Hypermotard very agile in the process as well. Unlike the more 'docile' Monster, the Hypermotard was a true hooligan's favourite as it easily popped wheelies in between traffic lights before begging its rider to slide its rear out in corners.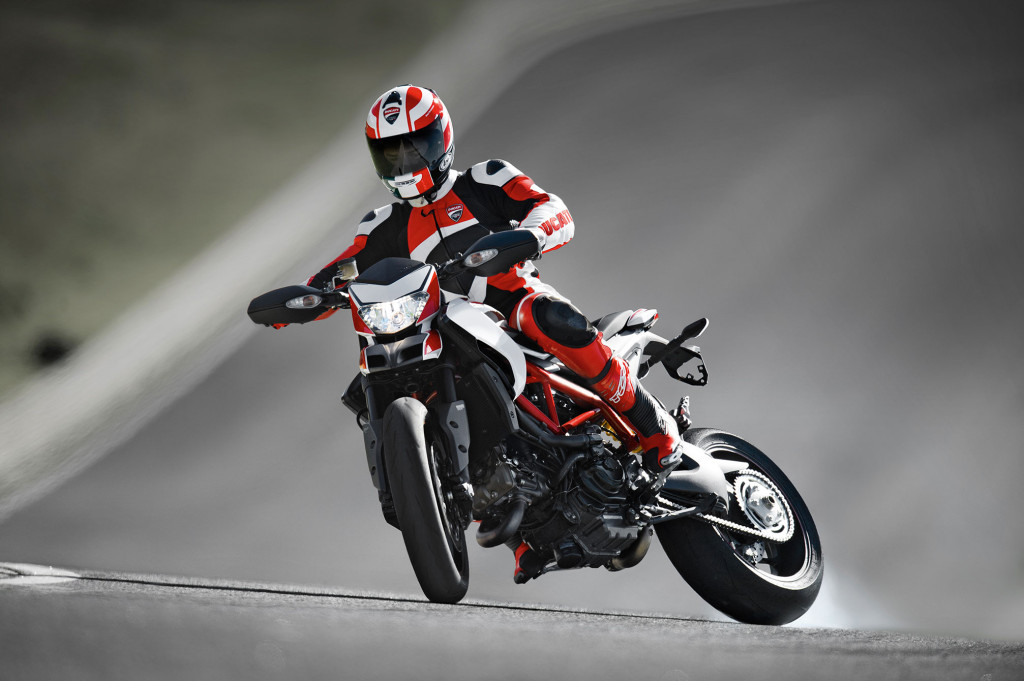 A smaller and 'tamer' 796 version was later introduced, but it was still as wild as its larger sibling and ruled the supermoto scene worldwide. A new version with a smaller liquid-cooled 821cc engine arrived in 2013 before being updated again in 2016 with a revised 937cc mill.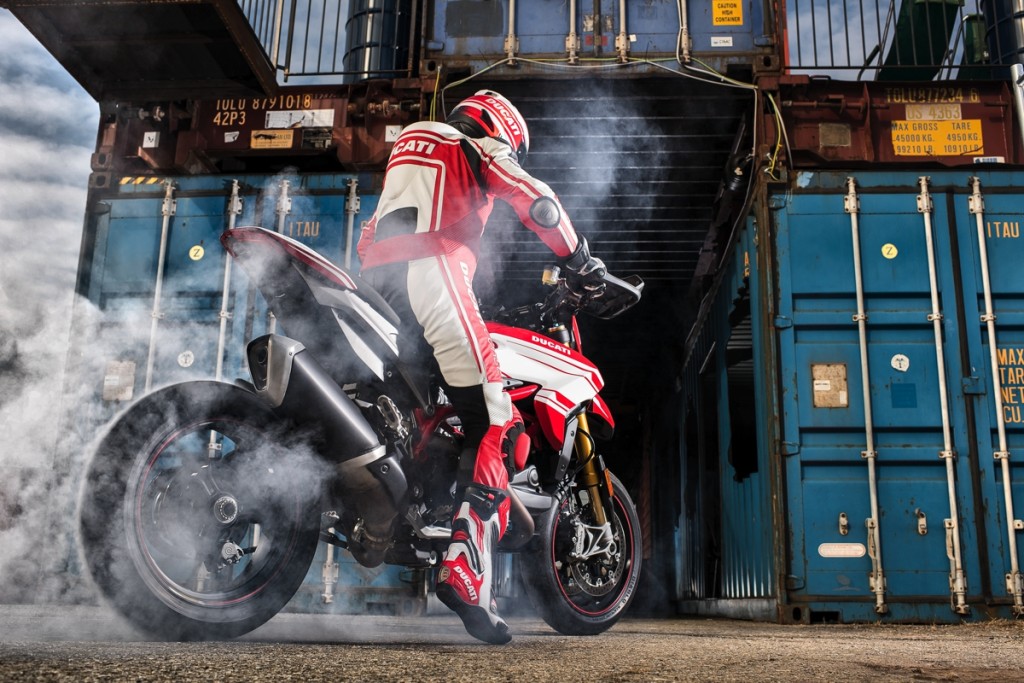 Though the newer bikes packed more electronic rider aids for greater versatility and control, it did little at taming this supermoto's wild nature. In short, this Ducati is not for the faint hearted, standing as yet another cult favourite amongst the brand's massive hordes of fans as well.
8. Ducati Diavel – since 2010
At a time when the brand was at the peak of its performance image, Ducati again broke its own rulebook when it decided to enter the cruiser segment with the Diavel in 2010.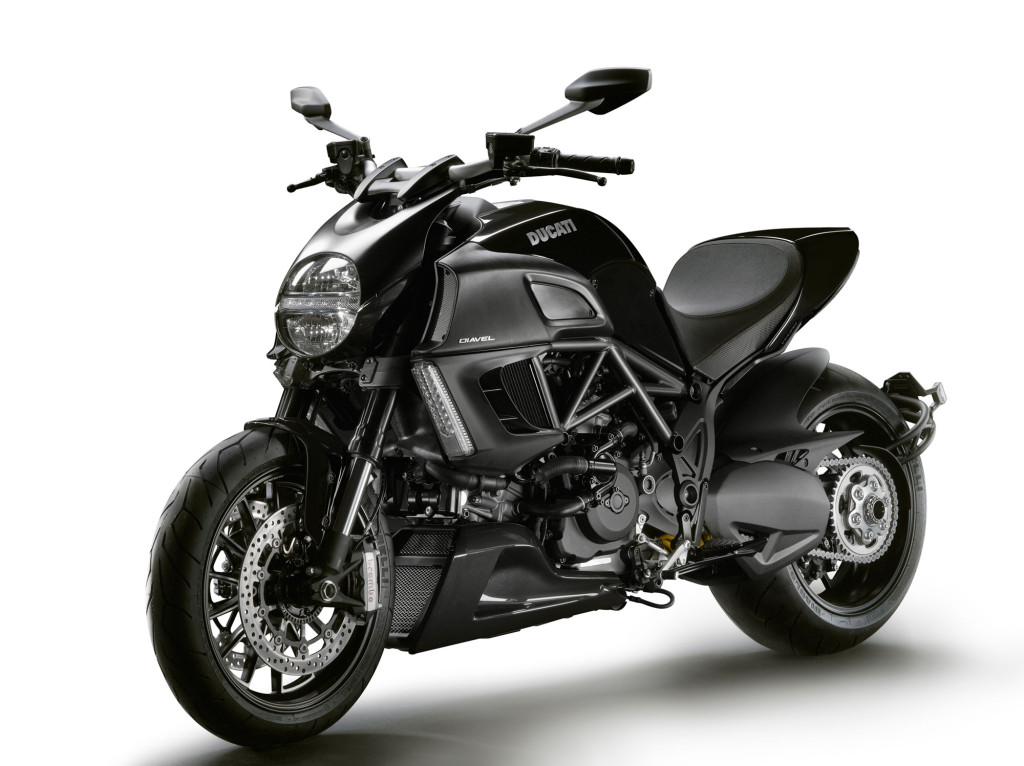 What started out initially to be a cruiser eventually got classified as a 'dragster' thanks to the superbike-like performance it packed.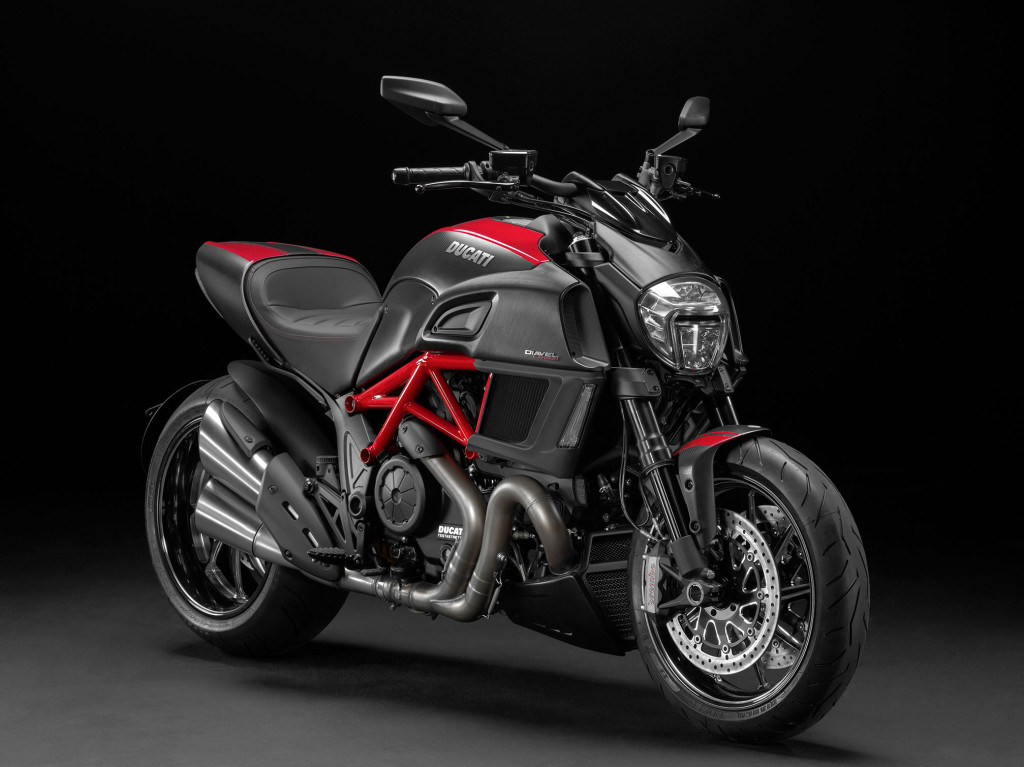 With the Diavel, Ducati essentially crammed the V-twin engine, brakes and suspension of a superbike into a chassis that favoured a more relaxed and upright riding position. As a result, the Diavel became an instant hit amongst fans, especially those who seek a performance cruiser as such.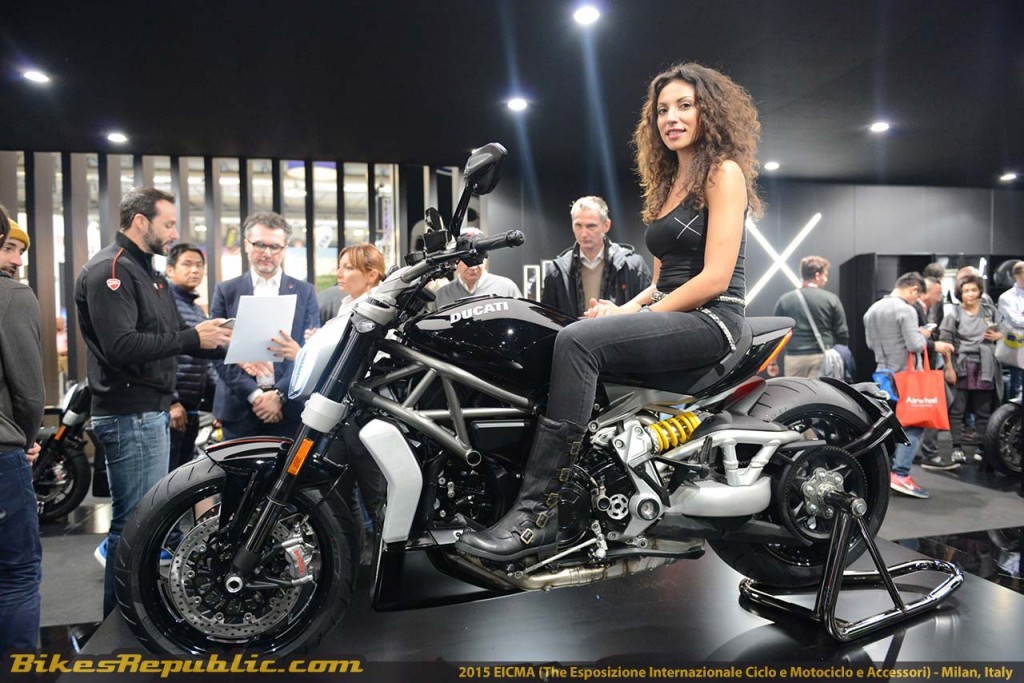 The Diavel underwent plenty of revisions since then, but Ducati properly reinvented itself when it unveiled the model's XDiavel cruiser offshoot in 2015. Ducati had finally created a proper low-seat, feet-forward cruiser and completed the package with a belt final drive setup – the first Ducati model to adopt such a setup.
Like the Diavel it underpins, expect the XDiavel to become an equally huge success for Ducati as it enters a new segment for the brand. This is one Ducati model that will drive the brand forward in the future.
9. Ducati 1199 / 1299 Panigale – since 2011 / 2015
It took while for Ducati to create a superbike worthy of a mantle similar to its legendary 916. That finally came in 2011 with the introduction of the 1199 Panigale superbike.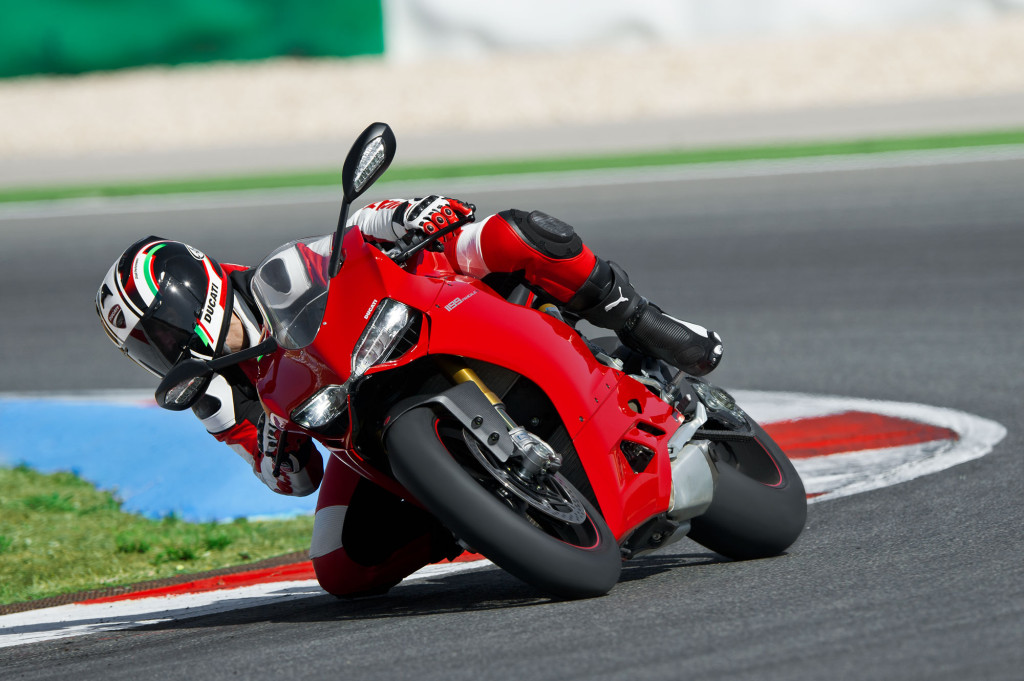 Like the 916, the Panigale is a bike that packed plenty of performance and style whilst introducing high levels of advanced tech as well.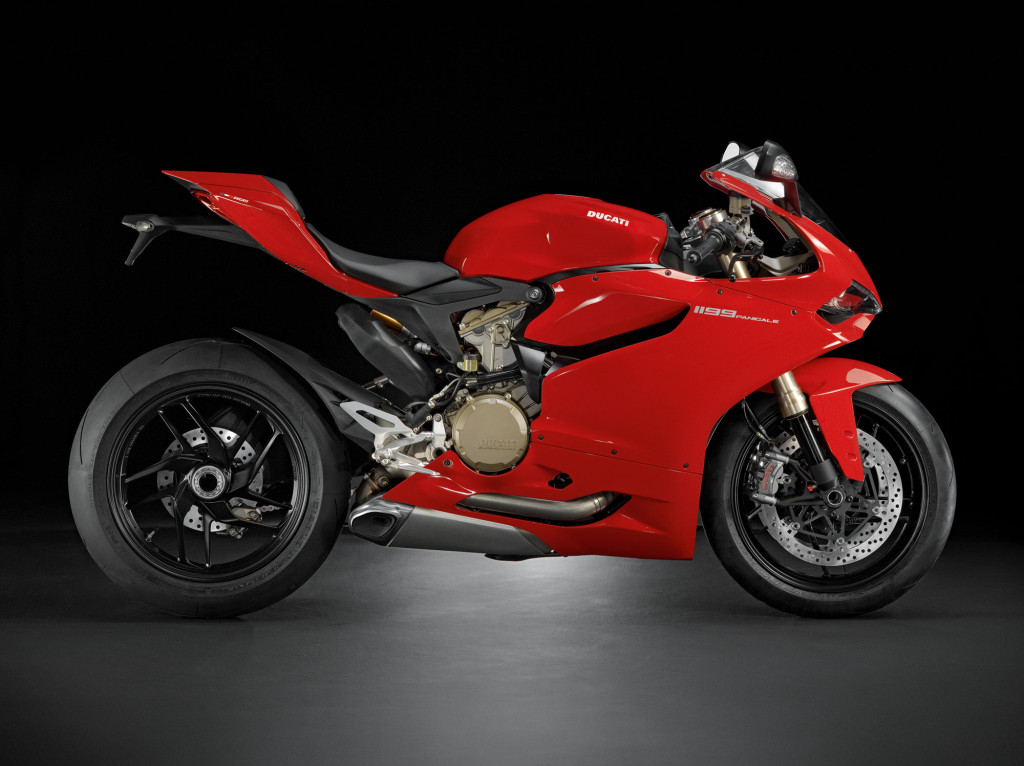 The 1199 Panigale had an innovative chassis design where its 1,198cc Superquadro V-twin acted as a stressed member and kept overall weight down. It was one of the first production superbikes equipped with electronically adjustable suspension.
More importantly, the 1199 Panigale debuted as the most powerful bike in its class with 171.8hp and 117.1Nm of torque, boasting the highest power-to-weight and torque-to-weight ratios here too.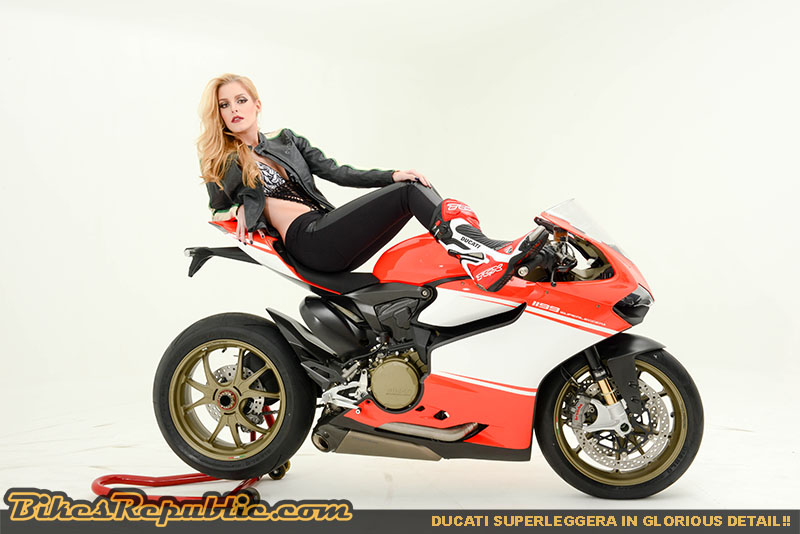 A limited edition Superleggera version was introduced in 2014 that featured even more lightweight components made using exotic elements like carbon fibre, titanium and magnesium. Just 500 of these were produced and it had an astronomical price tag to match too – RM488,888 when it arrived here.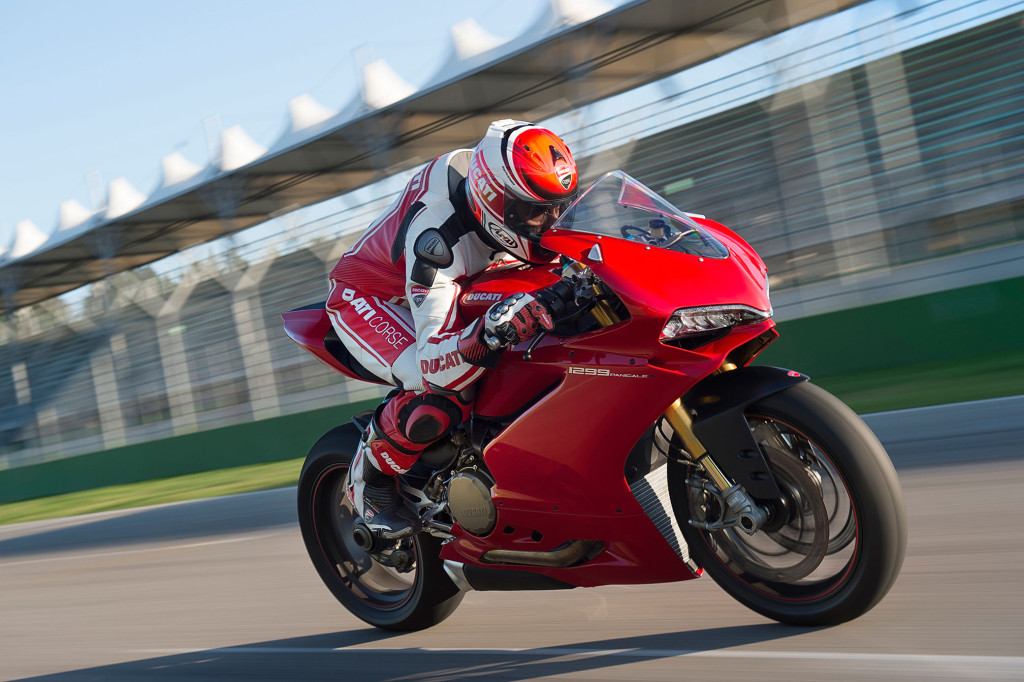 2015 saw Ducati updating the Panigale, evolving it into the 1299 Panigale. It gained a larger new 1,285cc V-twin with 205hp and136.2Nm of torque instead whilst its chassis geometry were revised too. The  array of on board electronics were revamped as well, making it one of the sharpest and most focused superbike in its class today.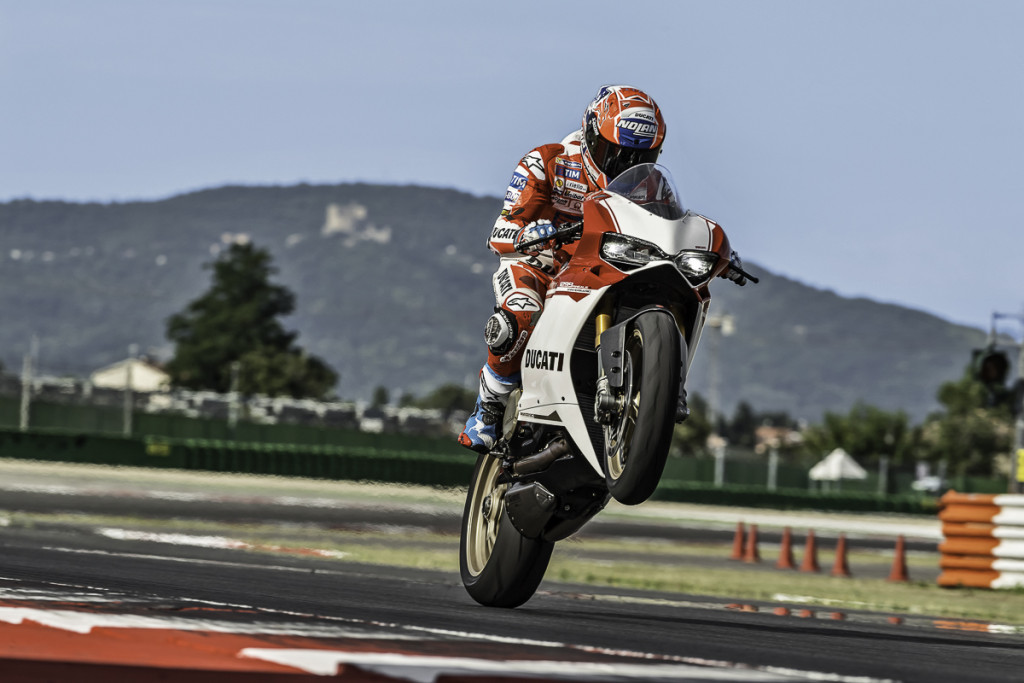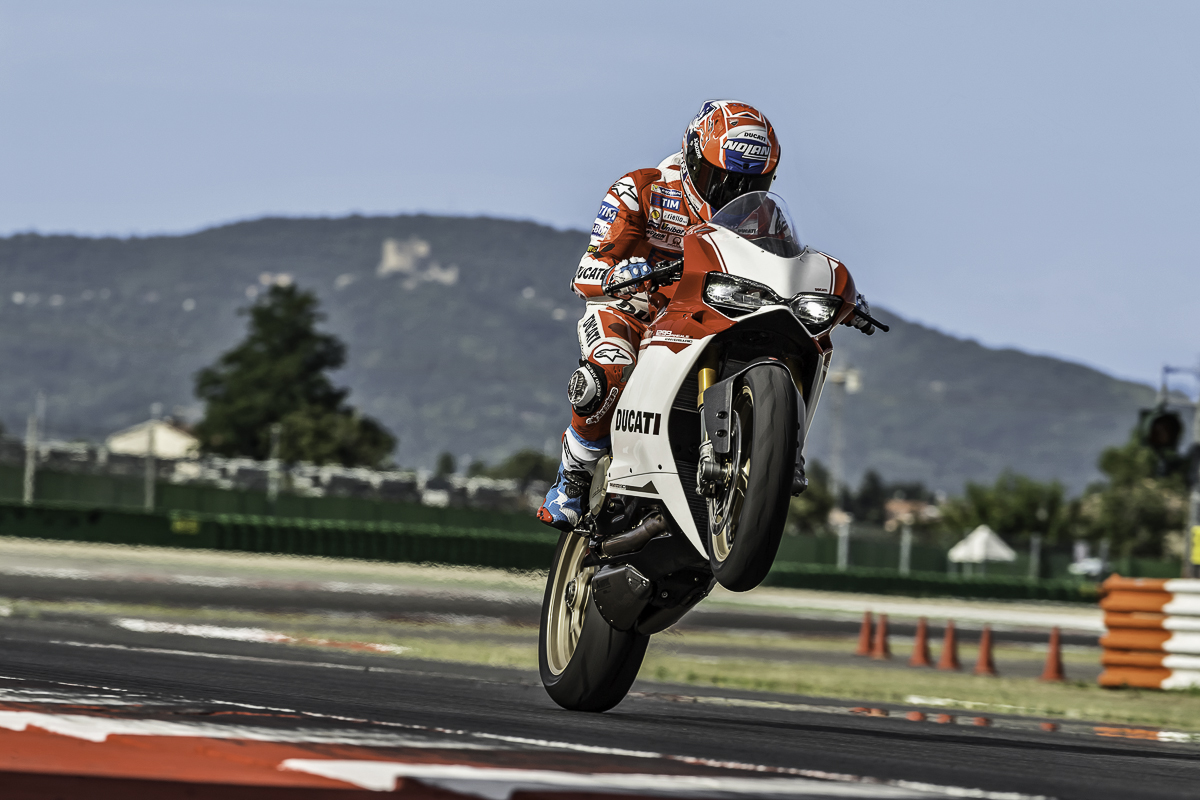 Another limited edition arrived recently in the form of Ducati 1299 Panigale S Anniversario. Like its Superleggera predecessor, a host of lightweight and exotic materials were again used in its construction. Ducati also debuted its new DTC Evo and DWC Evo electronic suites here.
Like the Superleggera, just 500 unit will be made and currently retails in Italy for €25,590.
10. Scrambler Ducati – since 2014
Last, but certainly not the least, comes the bike that prompted the biggest brand reinvention for Ducati – the Scrambler.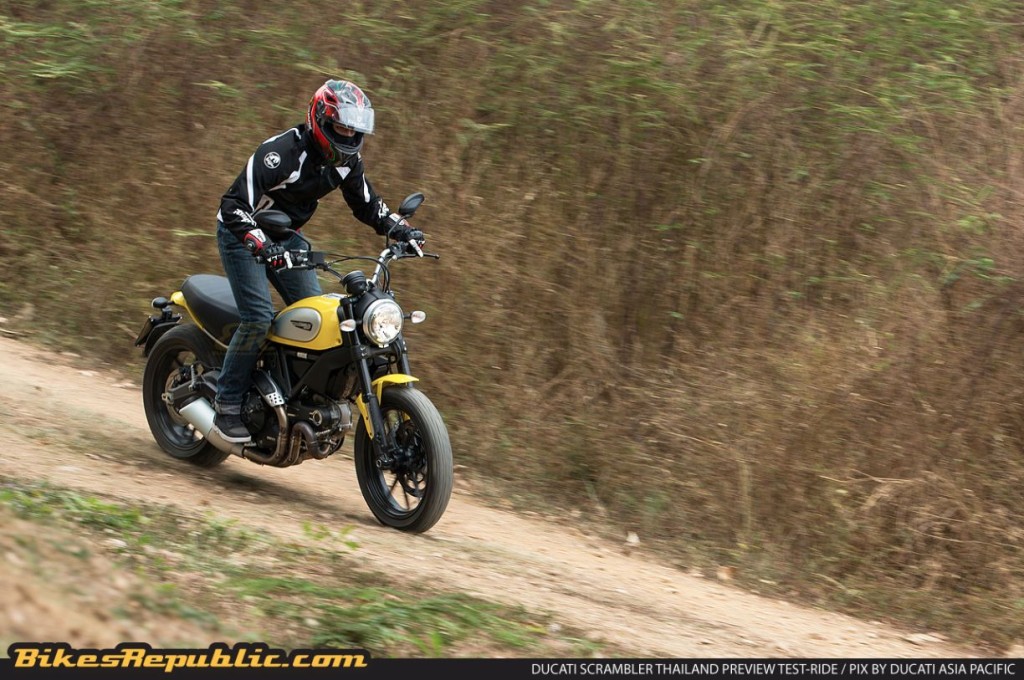 Ducati revived a cult icon from the 1960s with a modern new rendition that's aimed squarely towards the urban, style-conscious hipsters of today. Ducati's entry in the modern retro game is a slightly unorthodox one as the brand opted to fully develop a new sub-brand for the model.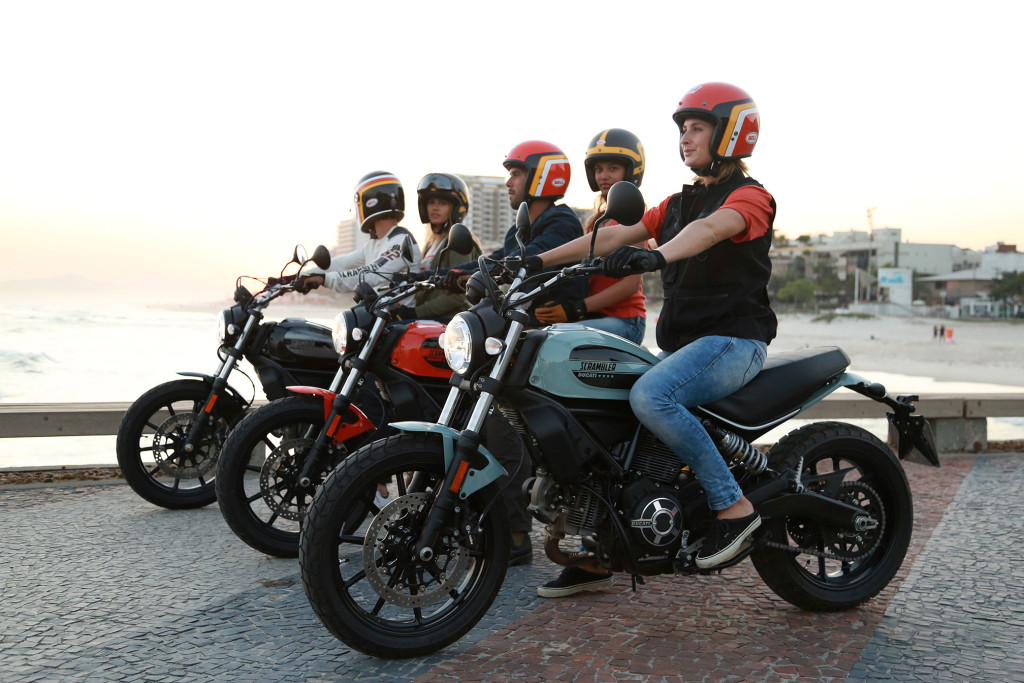 By developing its dedicated sub-brand, it allowed the Scrambler to tap into a new category of buyers that didn't prioritise performance as much as it did with style and the art of individual self-expression.
The Scrambler can be had in six variations in total – Icon, Classic, Full Throttle, Urban Enduro, Flat Track Pro and Sixty2. All variants are powered using Ducati's signature air-cooled 803cc V-twin lifted from the Monster with the exception of the Sixty2 variant that uses a downsized 399cc version of the same mill instead.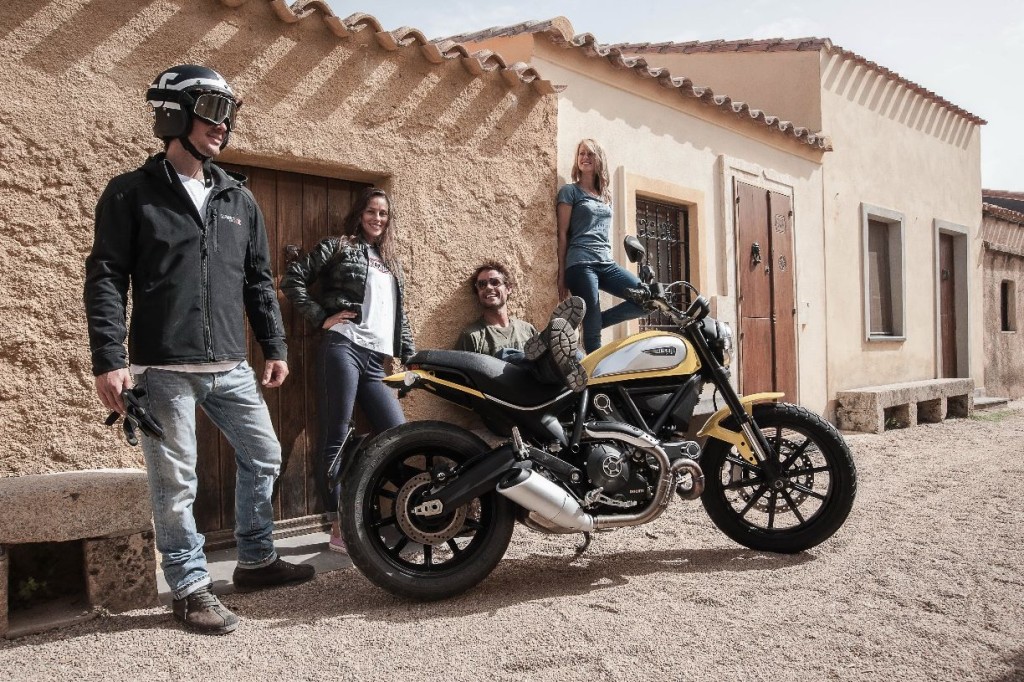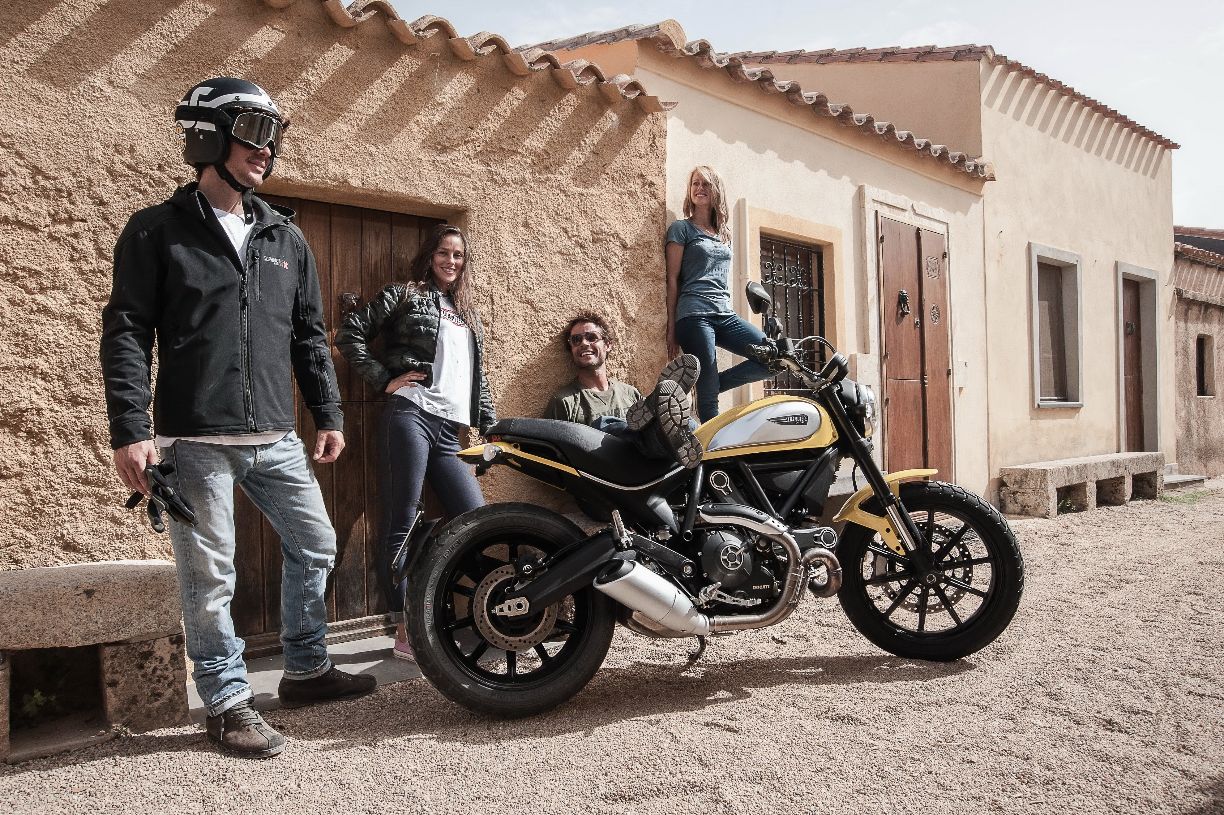 The Scrambler also saw Ducati prepare a wide catalogue of lifestyle accessories and retro gears to match. This purely lifestyle approach meant that the Scrambler is a true hipster's delight, and one that won the hearts of the world's style elite for Ducati too.