A biker volunteered his Yamaha R1 to a cop to chase down a hit-and-run suspect.

He decided to help after seeing the pickup driver smash through a police roadblock.

He and the policeman chased down the truck and stopped it.
In what seemed like a scene out of a action movie, a Thai cop chased down a hit-and-run suspect on a Yamaha R1 in Phang Nga, Krabi Province.
Ao Lueak Police Chief Col. Kritsanat Wongklaharn said that they received a call by the Phang Nga police that a pickup truck was fleeing to Krabi after a hit-and-run incident. The Ao Lueak police set up a checkpoint but the truck broke through the roadblock at Na Nuea.
A Yamaha YZF-R1 rider saw what happened and offered a policeman to jump on the back. The other policemen followed behind.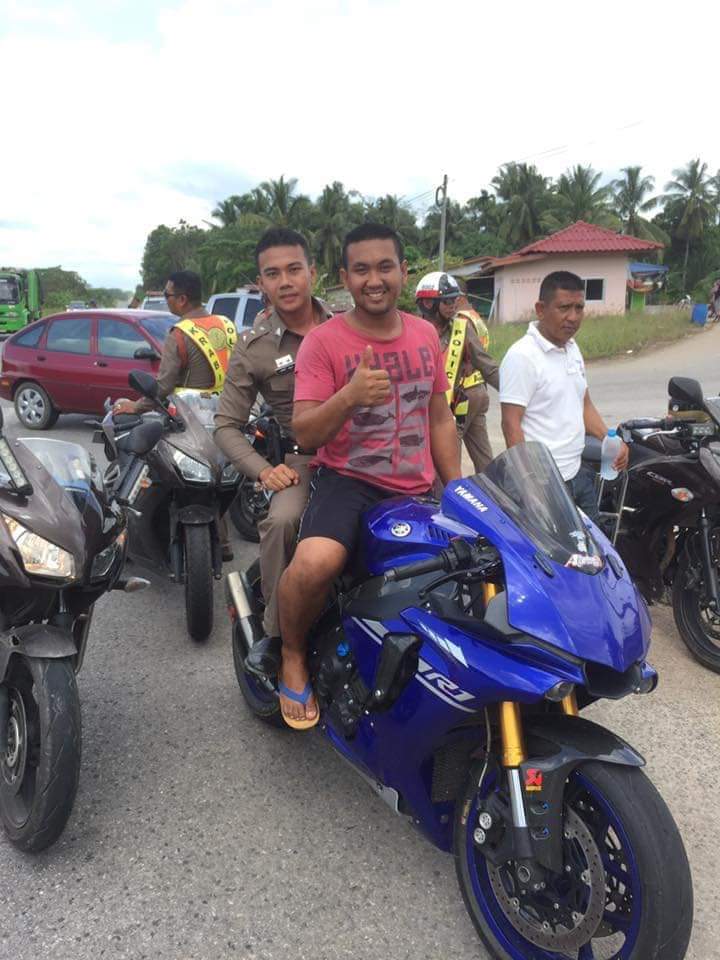 The pair on the R1 managed to chase down the truck and the policeman shot the front tyre but the former kept going. The policeman fired more warning shots and the driver was eventually stopped by police at the Seaboard Road in Krabi.
Drug tests on the 21-year-old suspect was came up positive. He told his captors that he had had an argument with his wife prior to the rampage.
He was subsequently charged with driving under the influence of drugs, driving with disregard for others' safety, driving through stop signs and reckless driving.
The biker should receive a medal, in our opinion.