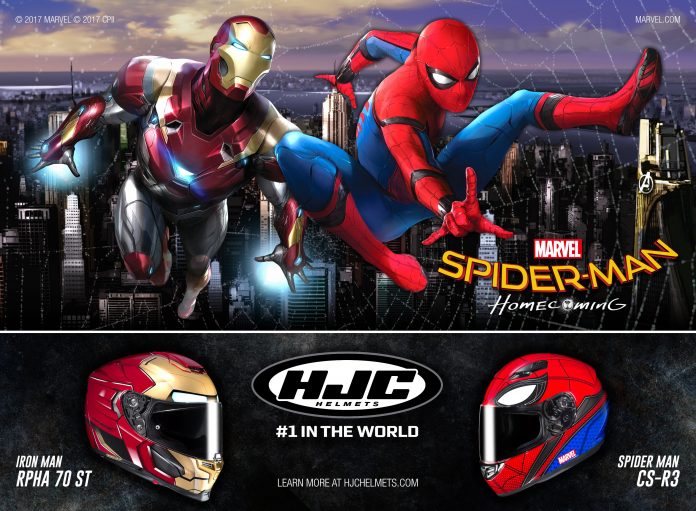 HJC Helmets is back again with its superhero themed helmets, and this time the helmet maker salutes two Marvel superheroes – Spiderman and Iron Man – with two awesome new helmets.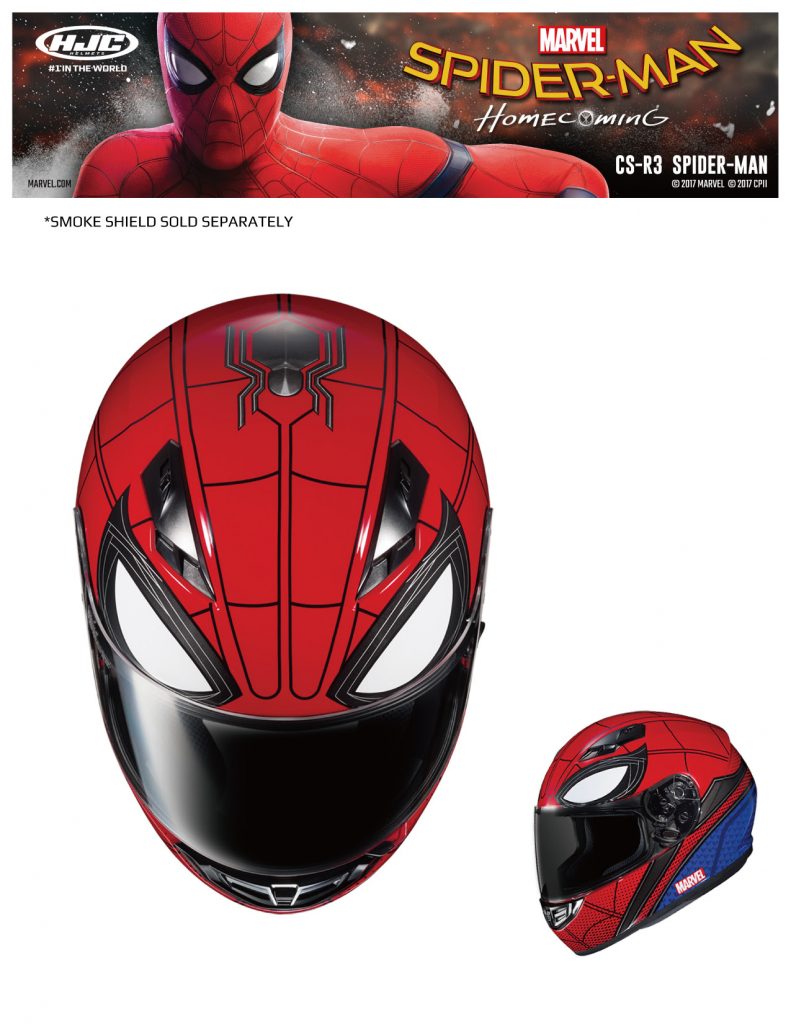 The Spider-man themed helmet is called the CS-R3 Spider-Man and distinguished from the previously released RPHA 11 helmet with its digital, blue and red suit from the new movie. The previous helmet featured the old classic, comic Spider-Man graphics.
The Iron Man themed helmet is known as the RPHA 70 ST model, and features refreshed graphics that highlight the sophisticated, metallic theme from Iron Man's new movie. This helmet is designed for Sport Touring and comes with an internal, drop-down sunshield.
Both these helmets were made in conjunction with the new Spider-Man: Homecoming movie, and the Spider-man helmet will be available in the USA in July while the Iron Man helmet will be available in the third quarter of this year.
The Spider-man themed helmets starts from RM650 before taxes while the Iron Man helmet starts from RM2,621 before taxes. There is no news yet on whether or not these helmets will be available for purchase in Malaysia, for now.
Visit HJC Helmets Malaysia's Facebook page for more information.