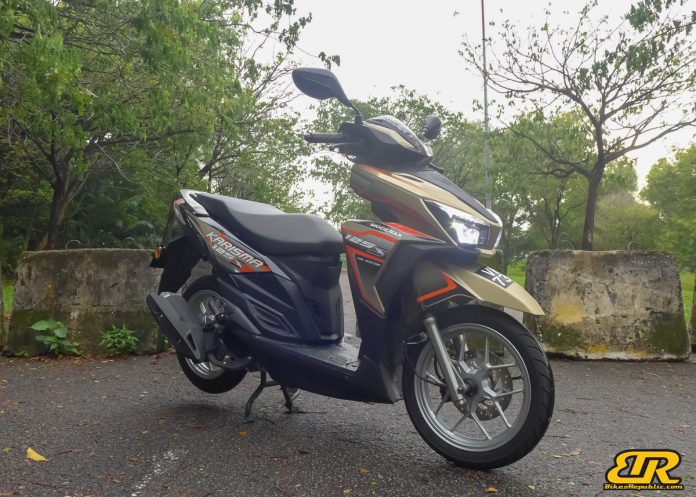 Seeking a fuss-free and budget-friendly scooter for the daily? Then the 2022 Modenas Karisma 125S is worth a serious look.
Air-cooled 125cc single-cylinder

4HP and 10NM.

Straightforward ergonomics and comfy ride.

Good number of 'basic' features.

RM5,397 (base price)

Tell us about the Karisma 125S. What is it?
Introduced in February this year, the 2022 Modenas Karisma 125S scoots into where its predecessor, the Kymco-based Karisma 125 from 2017, left off.
If you're guessing that this isn't a Kymco anymore, you'd be right. In fact, this now a rebadged iteration of what's known as the Kenbo Wolf X 125 in China. Given just how far Chinese motorcycles have come in this day and age, this isn't something anyone should worry about really.
Origins aside, the Karisma 125S sees Modenas continue to bait any young upstart rider who seek a basic, fuss-free automatic commuter, with some added style and enough basic features and convenience included that won't break the bank.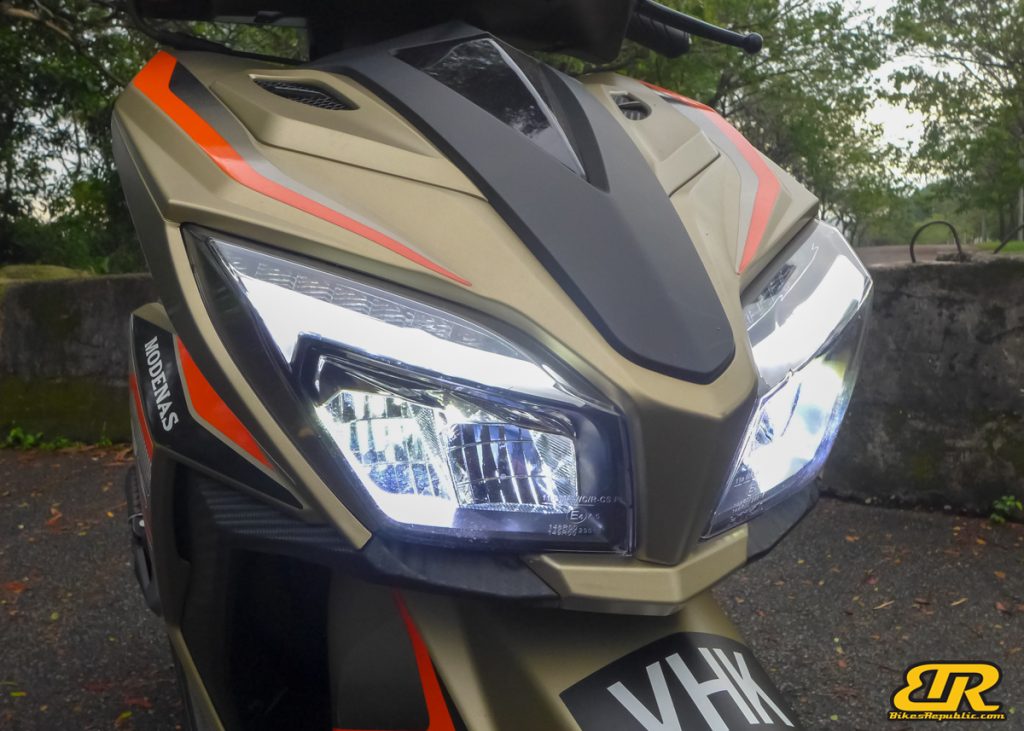 'Added style'? Really?
Okay, perhaps our tester's 'Duchess Gold' scheme doesn't do as much justice as the 'Mystic Red' or 'Aqua Blue' options available alongside it. However, as this is a subjective matter, we'll leave this bit for you to decide on.
Elsewhere, there's plenty to bask in such as the all-LED lighting suite present. These not only look good; they add the visibility warranted for something this small, especially at night. Overall, there's not much to gripe about this Modenas scooter's looks, which is probably best described as 'friendly'.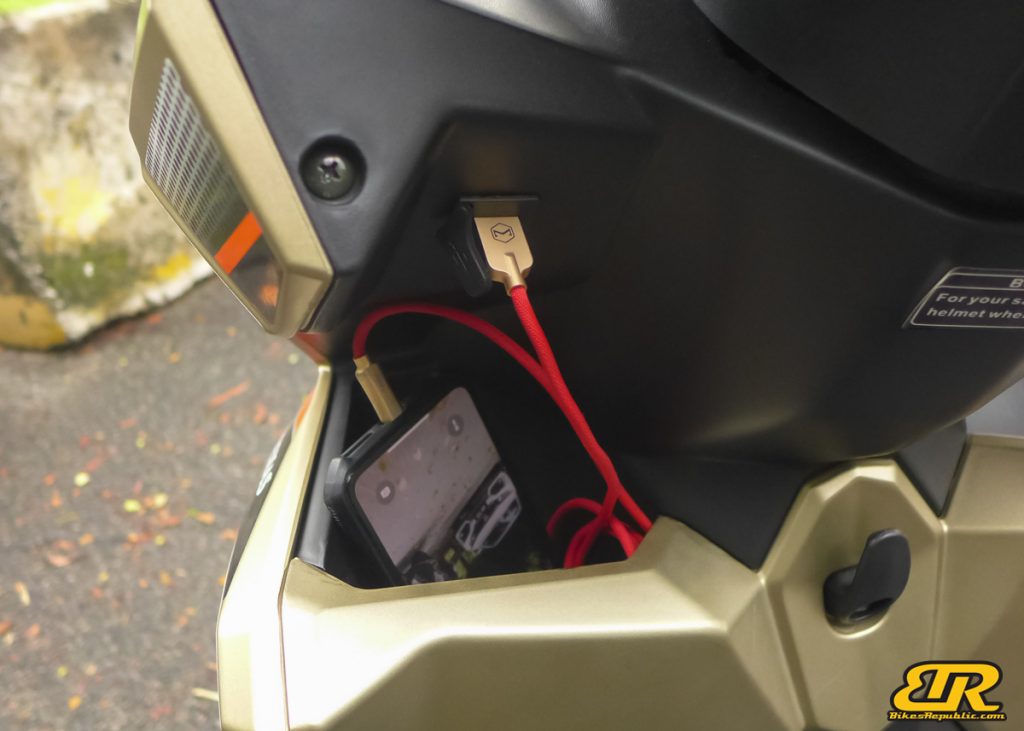 Apart from those LEDs, what else does it pack?
The features present aboard this scooter are decent to say the least, but they are some outstanding bits that sees it sit above average. One of which is the USB charging port present on the left side of the dash, which is matched with a deep storage pocket just below it too. Nifty.
Other conveniences include an electric starter button, a respectably spacious 14-litre under-seat storage bin, as well as a digital screen sitting just below the large speedo dial that offers a fuel gauge and odometer (mileage counter). Sorry, no trip computer here, because #basic…
Our only gripe here would be the absence of a side-stand switch – a somewhat warranted feature amongst scooters not just for ease, but safety too. Perhaps the saving grace here is the presence of a hazard light feature, which is somewhat rare in this space of bikes.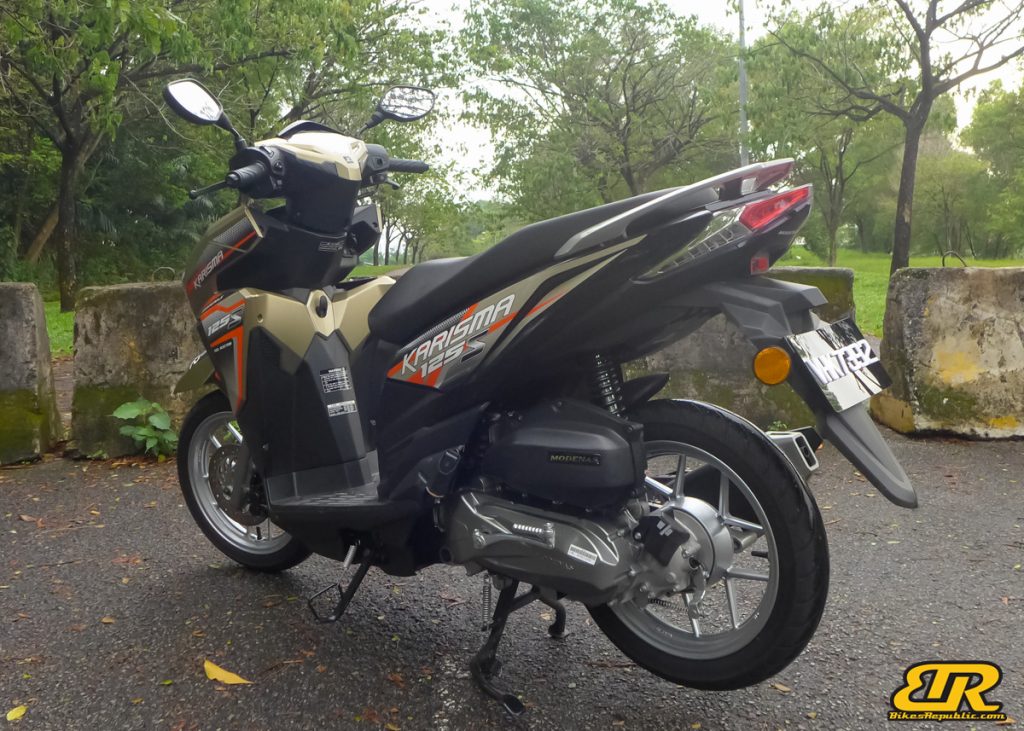 Okay then. Does it ride well though?
What will sit well with many is the soft and supple tuning dialled into the front fork and rear shock. These will soak up bumps and imperfections that typically riddle our urban asphalt in great stride, even when riding two-up.
However, what will not sit well – literally – with many is the seat saddle itself. It could use a little more padding, and perhaps a slight lift or 'step-up' at the rear to bolster pillion comfort. That said, riding two-up is possible, but it wouldn't be too comfy – typical of scooters this small.
Getting the Karisma 125S going is an air-cooled 125cc SOHC single delivering 9.4HP and 10HP. No, said figures won't see the Karisma 125S win any street races, but they're enough to get it moving about at a respectable pace almost effortlessly. Just don't bet on it breaking any speed limits though.
Grip from the stock tyres are decent, though a switch up to a good name-brand, particularly one with good wet weather abilities, is something we'll urge anyone to consider. What's thankfully reassuring here are the brakes as they offer good bite plus easy lever modulation too.
Predictably, the only remaining quirk to note here is just how out of place the Modenas Karisma 125S feels when subjected to highway jaunts. Both the lack of pep and wind protection relegates this scooter to mostly urban riding duties, which is where it shines best.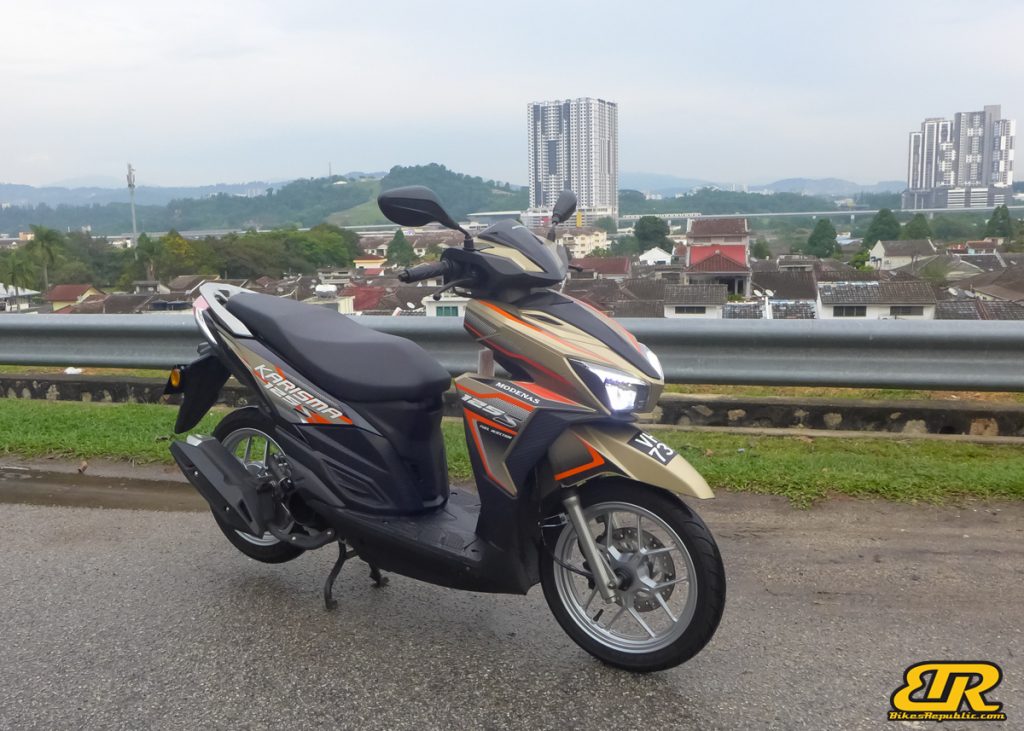 How does it handle daily commutes?
Something this compact and lightweight – 108KG or so, as Modenas claims – makes for a true champ when it comes to filtering through traffic. The real bonus here is doing so in great comfort thanks to the aforementioned soft and supple suzzies.
What we liked here too is the powertrain's respectably refined feel and delivery. Sure, rivalling Japanese makes like the Yamaha Ego Gear and the Honda Beat beg to differ, but this Modenas isn't too far off the mark too as it doesn't exude any excessive vibrations and noise, even when abused.
In terms of fuel economy, the Karisma 125S holds up well against said key Japanese rivals on this front too. Surely, the 5.1-litre tank present – a 0.5-litre bump from its predecessor – sees this Modenas trump them with the ability to travel further. In fact, this might be the largest we've seen in this space.
There's just something about honest, back-to-basics scooting, and this Modenas delivers this simple joy adequately well.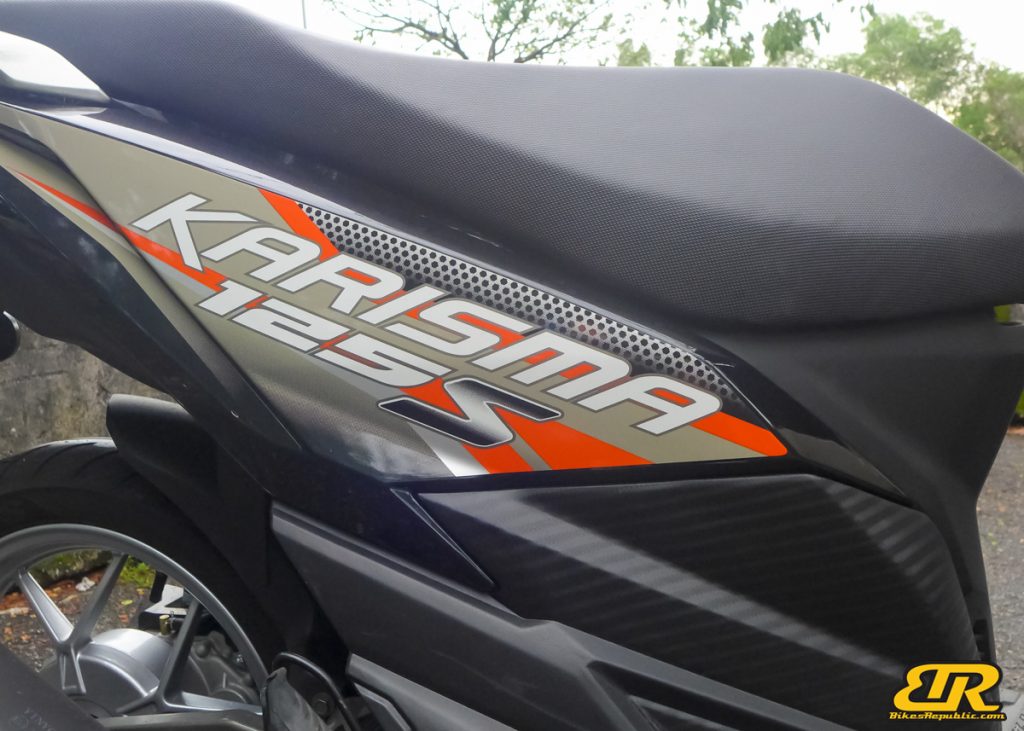 Does 'basic' also apply to its price?
Yes, definitely. At RM5,397 before factoring on road costs and dealer mark ups, it's not hard to see the value that the 2022 Modenas Karisma 125S holds as a basic, fuss-free commuter.
Though marginally cheaper than the aforementioned rivalling Yamaha and Honda, that small difference in price does have quite the effect in terms of financing, especially for first time buyers – after all, we are in a space where even an RM50 difference in price will a go a long way.
Either way, you won't lose out should you choose this Modenas over said rivals, more so when you consider the two-year, 20,000km warranty coverage that Modenas includes in said price.
Cheap and cheerful in every sense? You bet.
Verdict
FOR (+)
AGAINST (-)
·        Decent looks and styling.

·        Presence of a USB-charging port is a neat addition.

·        Smooth and economical powertrain.

·        Fuss-free ride and comfy ergonomics.

·        It does lack a side-stand kill-switch.

·        Seat saddle could use more padding and pillion comfort.

·        Not the peppiest 125cc scooter around.

SPECIFICATIONS – 2022 Modenas Karisma 125S
ENGINE
Air-cooled 124.8cc SOHC single-cylinder with electronic fuel injection
TRANSMISSION
CVT automatic, belt-drive
POWER
9.4HP @ 7,500RPM
TORQUE
10NM @ 6,000RPM
CHASSIS
Underbone type frame
SUSPENSION
Front:

Telescopic forks

Rear:

Monoshock

BRAKES
Front:

Hydraulic disc

Rear:

Drum

FUEL TANK
5.1 litres
DIMENSIONS
LxWxH: 1,890mm x 670mm x 1,120mm

Wheelbase: 1,250mm

WHEELS/TYRES
Front:

80/90-14

Rear:
90/90-14

SEAT HEIGHT
770mm
WEIGHT
108KG
PRICE
RM5,397

(base price excluding on-road costs)
Gallery: 2022 Modenas Karisma 125S