We spent a day getting down and dirty with the Malaysian Motocross Series (MMS) during last weekend's Festival Belia 2014 in Putrajaya.
MMS is organised by Malaysia Freestyle Motocross Extreme (FMX Malaysia) in partnership with the Total Quality Motocross Club (TQMX). The series is endorsed by the Ministry of Youth & Sports (Kementerian Belia & Sukan), with the support of the Motorsports Association of Malaysia (MAM).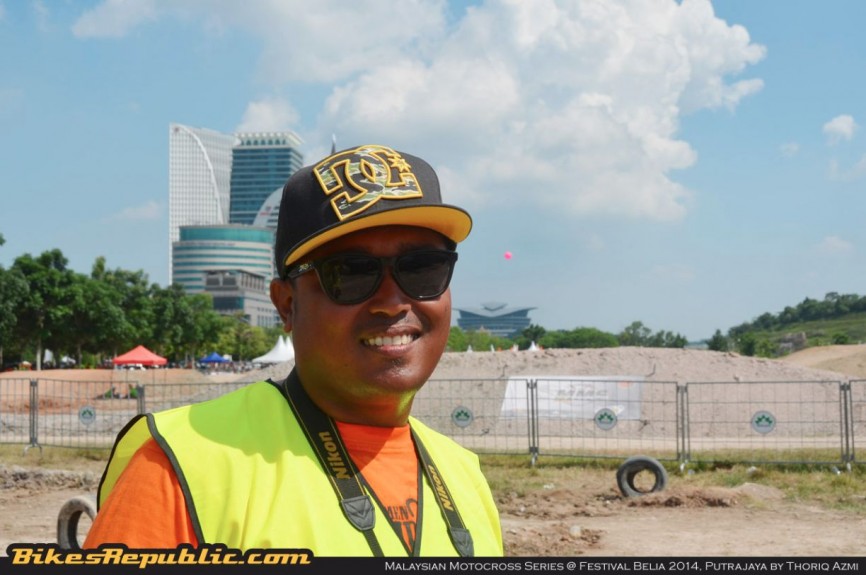 According to one of the series' key organising figures, Norazmi Misrin, the mission behind MMS as a series is to provide Malaysian dirtbike talents a proper talent development platform, and to encourage other youths into competitive racing instead of just riding motocross bikes only for fun.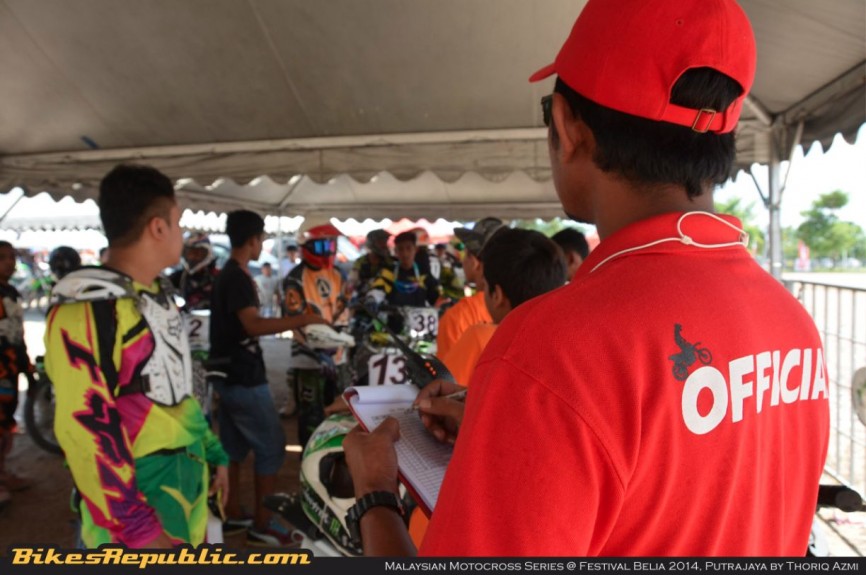 MMS has seven different competition categories, each designed to meet a certain known criteria based on rider skills or bike class. The categories include:
1. Cub Cross – A class for modified Cub bikes with a capacity of 135cc and below.
2. CKD – A class solely for locally assembled production dirt bike models (i.e. Kawasaki KLX150 and Demak DTM 150).
3. Endurance – 60-minute enduro
4. Veteran – Riders aged 40 and above
5. Junior – For youths ages 16 and below competing on bikes no larger than 80cc
6.Novice – For youths ages 30 and below with minimal racing experience
7. Expert – For highly experienced riders
Minus the Endurance class, most of the other categories will race for roughly 12-minutes with an additional two laps at each race.
To race, interested youths can participate for a relatively low cost. Firstly, participants will need to acquire an MAM-issued racing license. Depending on category, participants will only need to fork out an entry fee payable to the organisers priced anywhere between RM50 to RM100 for each race weekend.
Finally, riders will need to pass all the organisers inspection processes that covers all aspects including bike modifications, whilst full and certified riding gears are a compulsory requirement.
Last weekend was the series second round of a scheduled six planned for the 2014 season. Besides Putrajaya, MMS' calendar includes races in Johore, Malacca, as well as the purpose-built Sepang International Motocross Track in SIC.
From what we can observe, the series is indeed growing, especially this year with the presence of support from the private sector, namely from names such as Alpinestar and Iktikatraya. Norazmi Misrin did stress a number of times that the series can grow even further provided more support from NGOs and the private sector comes in.We'd like to believe so in the matter as well.
More information regarding MMS can be obtained via FMX Malaysia on Facebook or TQMX's Facebook page as well.
Check out our comprehensive gallery of the dirt-busting action from MMS@Festival Belia 2014.
Malaysia Motocross Series (MMS) 2014 Round 2 @ Festival Belia 2014