Malaysian Honda motorcycles manufacturer and distributor Boon Siew Honda Sdn Bhd presented its brand new Wave 110 moped earlier this week. We took a closer look at Honda's latest affordable offering for the masses that carries the tagline "Satu untuk semua" (One for all).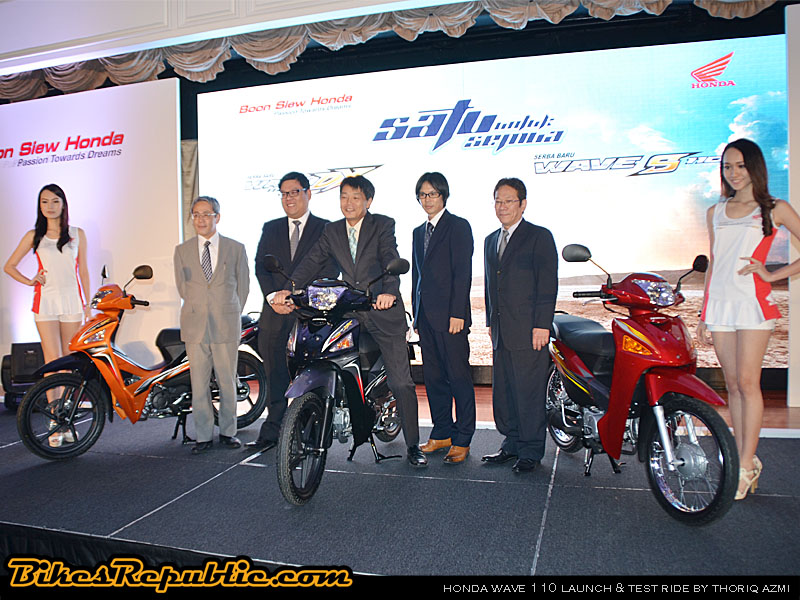 Ushering in a new wave of mobility, the successor to the highly acclaimed Wave 100 moped is available over two variants, the entry-level Wave 110 S and the full-spec Wave 110 DX. Promising increased versatility, performance, efficiency, and higher riding standards than its predecessor, the new Wave 110 is primed with several new features.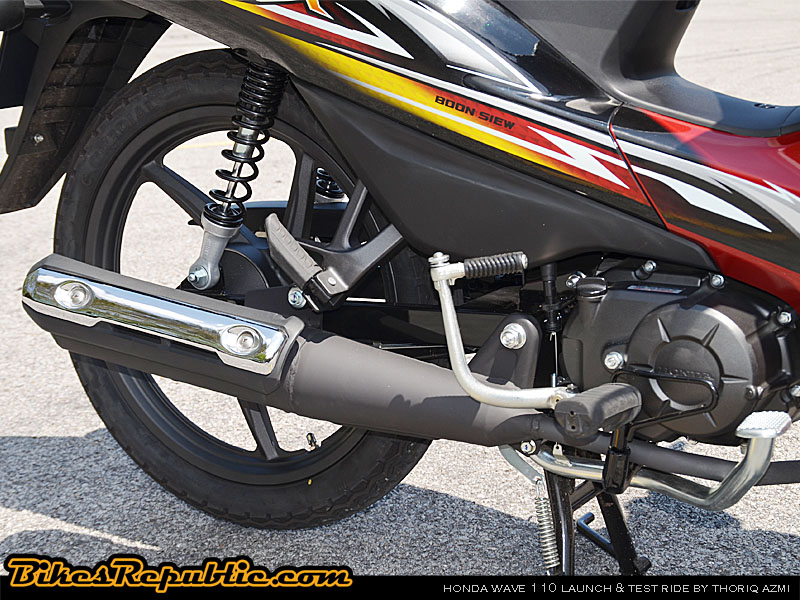 Powering the Wave 110 is a new and larger 109.1cc four-stroke air-cooled engine. Primed with a DC-CDI ignition system, the mill now complies with Euro-2 emissions standards and generates a decent 7.6hp and 8.3Nm of torque. The mill also possesses an increased fuel economy rate, improving its predecessor's 49.4km/litre up to an impressive 52.5kl/litre from its 3.7-litre fuel tank. Rounding off the powertrain package is the equipment of a user-friendly four-speed constant mesh transmission that utilises a wet-clutch system.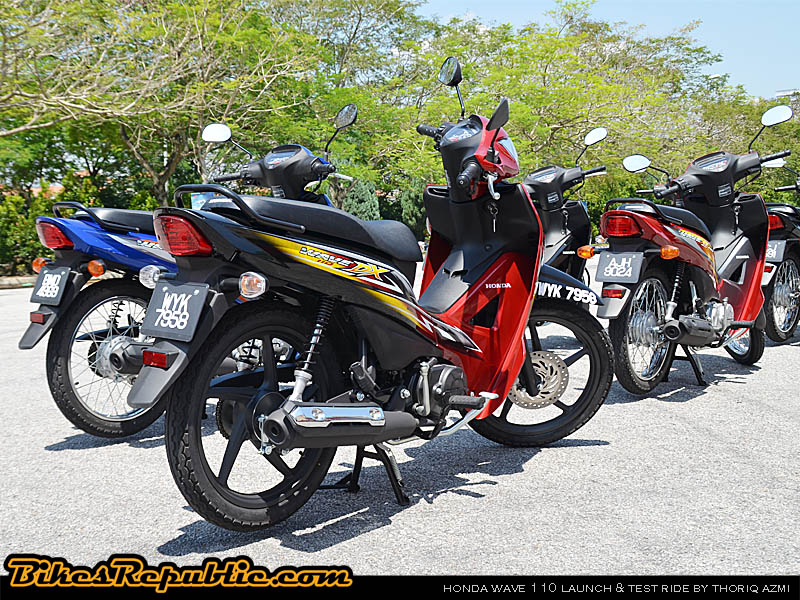 One key area of improvement lies in the Wave 110's improved chassis and handling. Besides the equipment or larger sized tyres, the Wave 110's chassis' low centre of gravity has been optimised further. Both variants also come with a practical U-box storage to keep those small but essential items safe.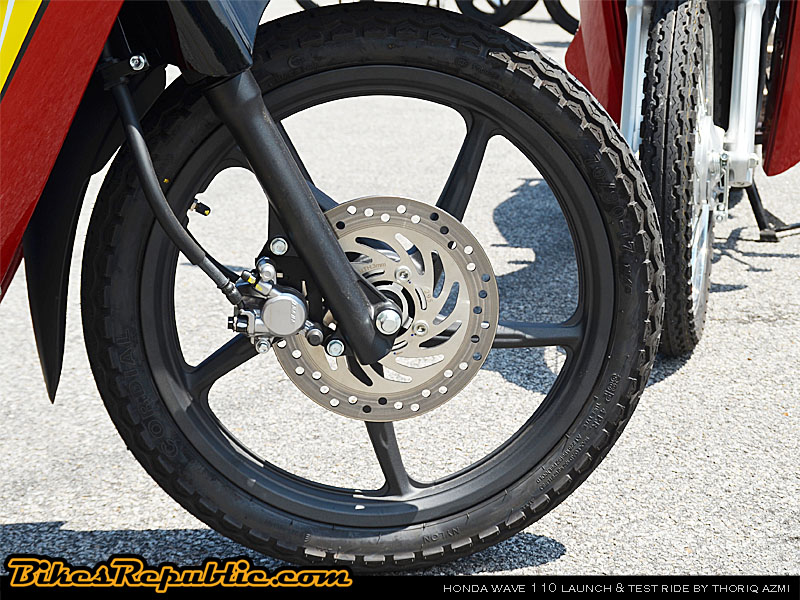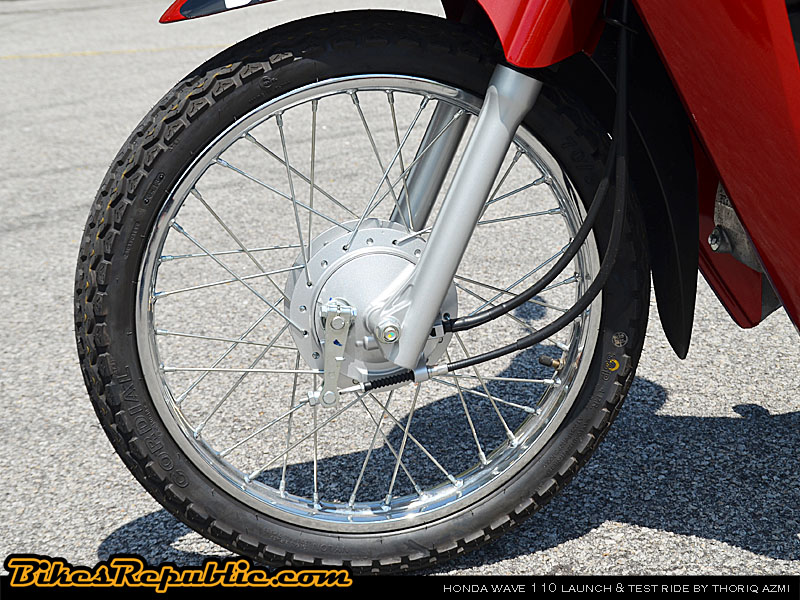 The Wave 110 DX (top) is primed with a single disc brake in front and features cast alloy wheels while the entry level Wave 110 S (bottom) uses drum brakes instead with traditional spoke wheels.
The two variants are easily distinguished via its standard equipment and amenities offered. With the entry-level S, it is equipped with a regular key and kick-starter ignition system, followed by the use of regular spoked wheels, and drum brakes for the front and rear. The DX instead sports a more premium package and features a single disc brake at the front, a very convenient and smooth electric starter, as well as the equipment of cast alloy wheels. Three paint job options are available for each variant, with the premium DX trim offering a more sporty range of graphics as compared to the Wave S.
Along with several members of the motoring media, we were invited for a quick test ride session shortly after the launch ceremony. Our first impressions of the new Wave 110 were fairly good as the seats were comfortable and all-round visibility was perfect. Annoyingly, the instrument panel did have a slight amount of glare interference, but it is otherwise clear and very simple to comprehend for most. What we like most when it comes to mopeds is its light kerb weight, and the premium Wave 110 DX's 95kg (Wave 110 S: 91kg) weight will mean that any novice rider could easily master it. The Wave 110 checks out well with us here as a convenient moped and we proceeded to perform our tests.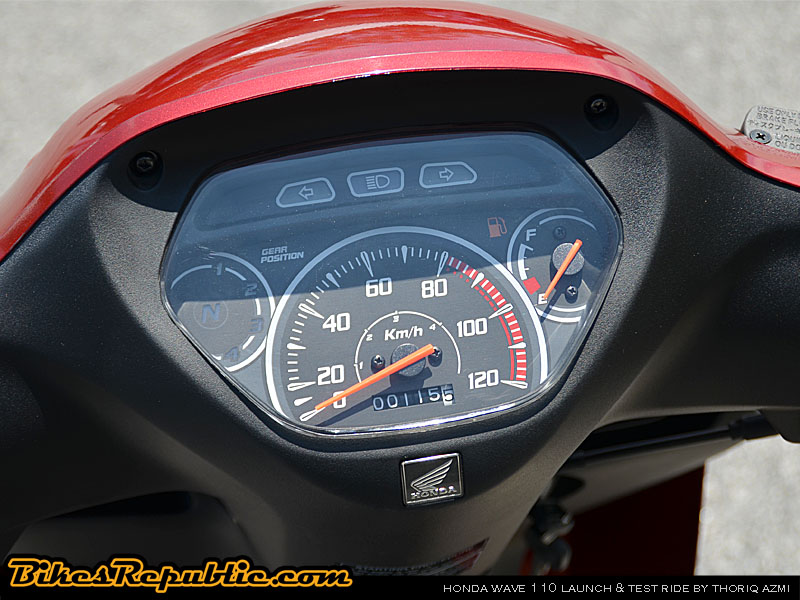 The instrumentation is pretty clear and simple, but it does get obscured often with glare interference.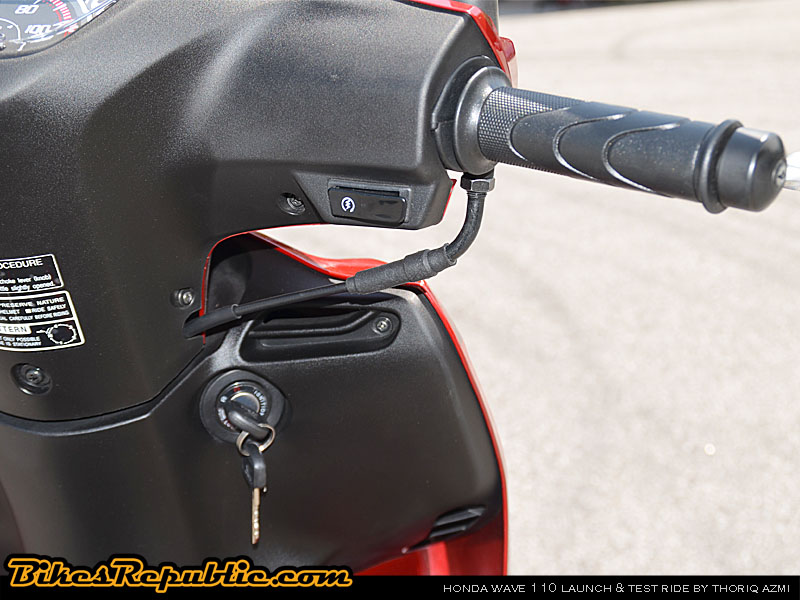 One of the premium features equipped as standard with the Wave 110 DX is the additional electric starter unit.
To assess the re-engineered chassis's improved handling, we took the Wave to perform a slalom cone course first. Here, the featherweight moped's low centre of gravity made it relatively easy to balance and felt quite nimble. Capable of managing tight low speed manoeuvres, the Wave 110 proved it's handling well in this course. Next, we took the disc-brake-equipped premium Wave DX variant to perform an emergency braking test. As expected, the Wave DX's braking ability is much more efficient with its single-disc equipped up front. Though disc-brakes sounds like a wise option in this day and age, we however appreciate the robustness of the Wave S' drum brake types, especially when we consider the fact that most mopeds in this country are subjected to harsher and non-tarred road conditions.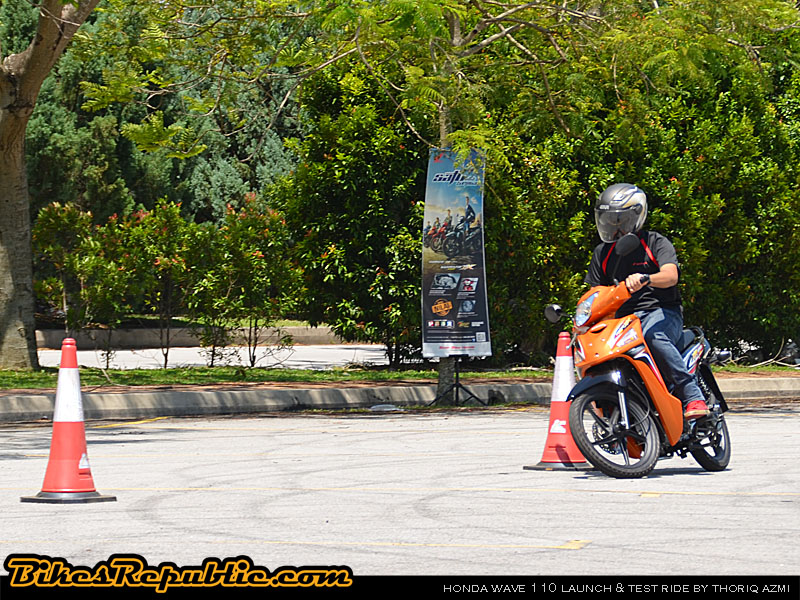 Agile and nimble, the lightweight Wave 110 DX proves its handling capabilities as we took it around the slalom specially set up for our test.
The final test involved us taking the Wave for a quick ride around the Kota Damansara area under realistic street and traffic conditions. One thing to note was the Wave 110's newly designed and slightly larger front fairing. It now provides increased wind and debris protection, giving the moped a much higher level of ride comfort. Matching this was the highly compliant suspension setup, followed by its excellent feedback feel to the rider. Overall, the new Wave 110's lives up to its promise of being a much more comfortable and higher performing moped than its predecessor. Furthermore we cannot find fault in a moped that is economical, versatile, and most importantly, affordable.
Available at authorised Honda motorcycle dealers nationwide, both variants of the Wave 110 are offered with a two-year or 20,000km warranty with every purchase. The entry-level Wave 110 S should suit many in search of an affordable and easy to maintain daily workhorse, with prices starting from RM3,898. The more premium Wave 110 DX on the hand would be the wisest choice for those in search of a safe and comfortable daily city rider, and retails from RM4,498.