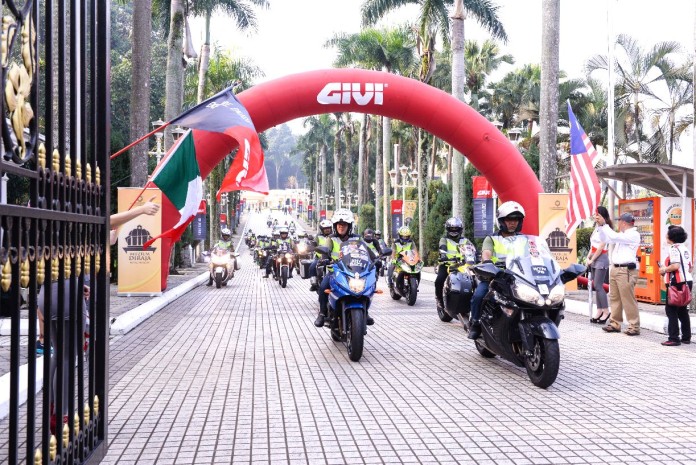 Part of the MotoGP experience is the bike convoys thats organised by various bike brands or club. I was lucky enough to be invited by Givi, the Italian bike accessory manufacturer to join their MotoGP convoy on Sunday race day morning.
It was a double special event for Givi as this is the first time a bike convoy is fagged off from the Royal Museum, Kuala Lumpur, formerly known as Istana Negara but also the first time the company is organising a bike ride for bikes of 400cc and above.
According to a statement by Joseph Perucca, Givi Asia Overseas Operation Manager, this time they want to give back to the big bike owners who are also part of their customer base. "This is the tenth year we have the Givi MotoGP convoy and after nine years we felt that perhaps it was correct and necessary to give the opportunity to the larger size bike to experience our hospitality, and of course for us to be able to speak and mingle with this side of the community."
More than 80 big capacity bikes from various makes made the journey from the Royal Museum to Sepang International Circuit. The day stated with a photo shoot for each biker and some simple breakfast.
Soon the group was given a safety briefing and sung Negaraku before mounting their bikes and rolling off to Sepang via MEX highway. Also present at the flag-off was Givi Asia MD On Hai Swee and LCR-Honda team manager, Lucio Cecchinello.