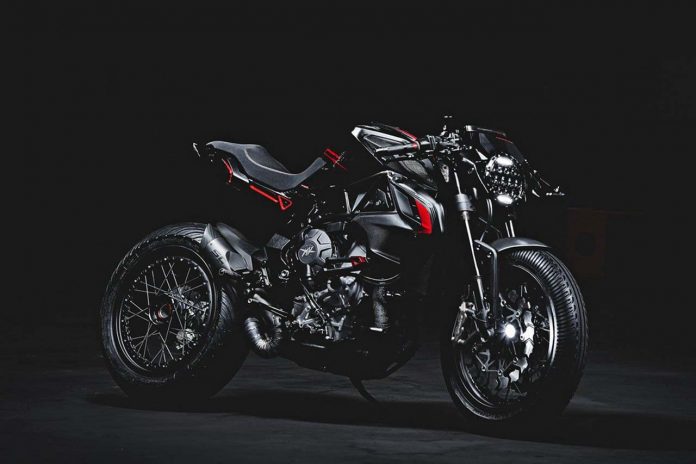 MV Agusta Dragster 800 Blackout with special dark livery unveiled in Verona.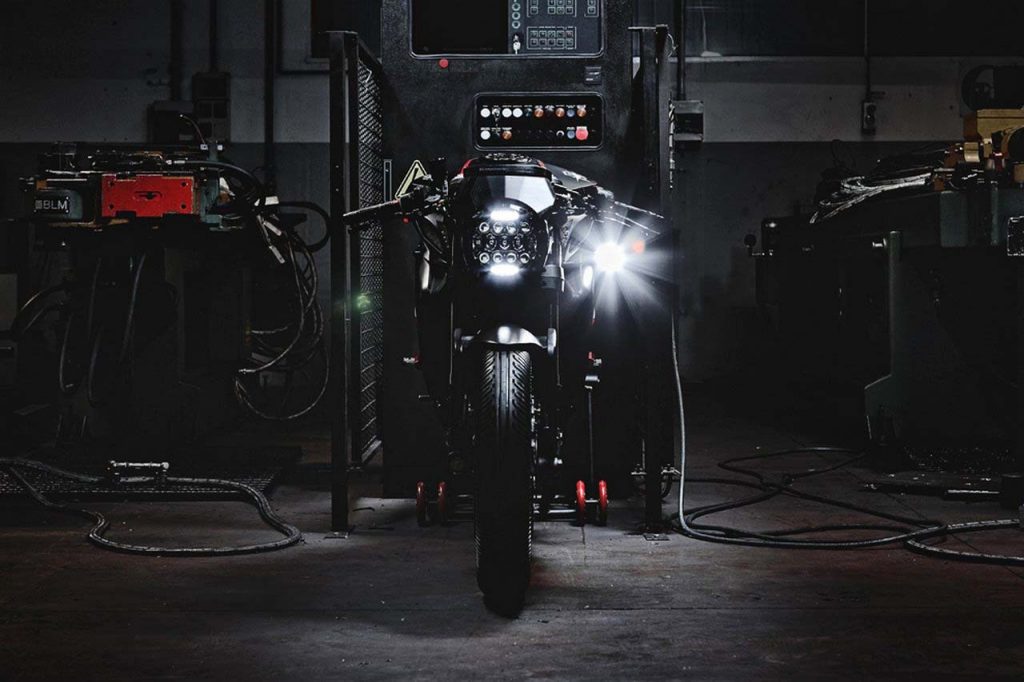 Varese-based Italian brand MV Agusta took centre stage at the recent Motor Bike Expo held in Verona, Italy by unveiling its Dragster 800 Blackout streetfighter dressed in a special dark livery.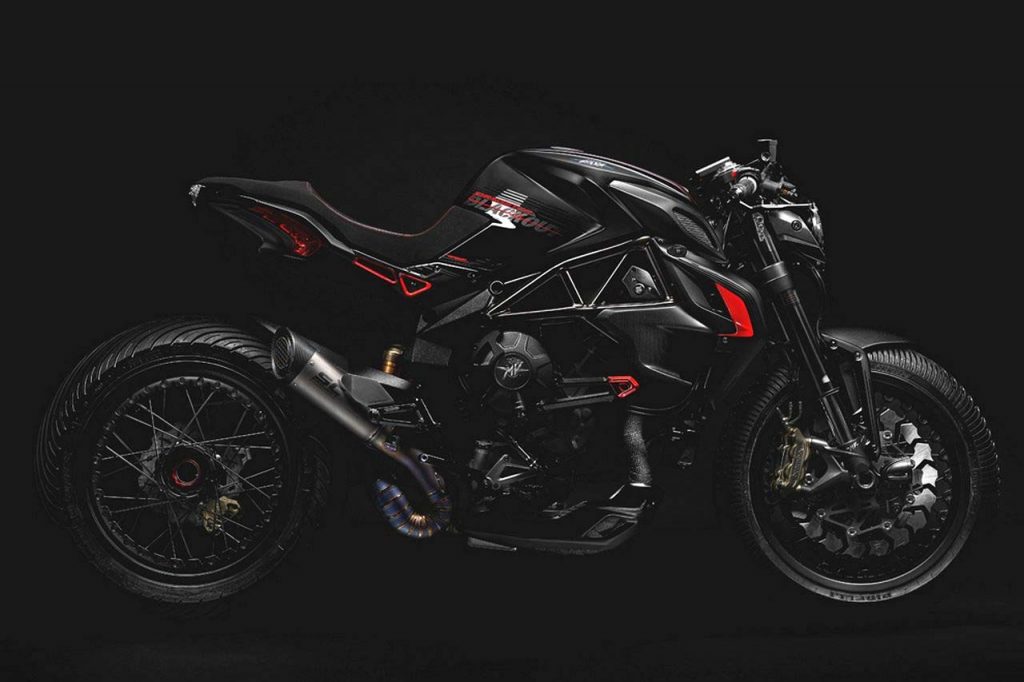 As the name implies, the Blackout is covered in copious amounts of black paint with some contrasting red highlights. There's a full-LED headlight plus LED auxiliary lighting added, an odd but striking pedal-shaped front brake discs, as well as an engine push-start button.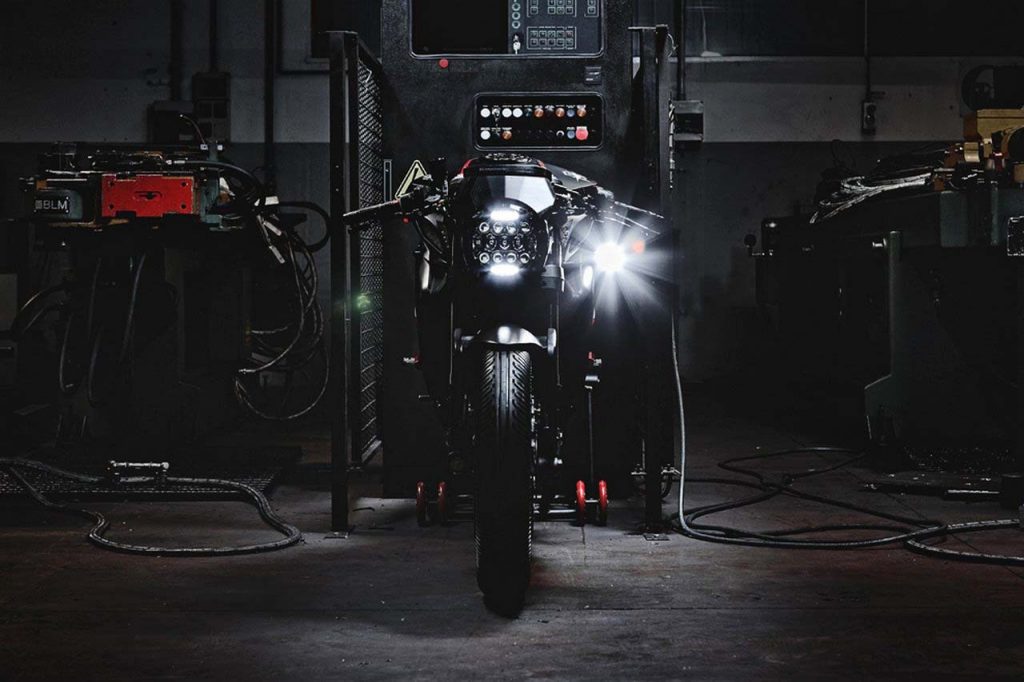 We're not sure about the intention of using Pirelli rain race tyres, but the SC Project setup does promise some added oomph and a fitting soundtrack. What is rather tasty is the rich use of accessories from the Valter Moto Components catalogue completing this build's all-Italian affair.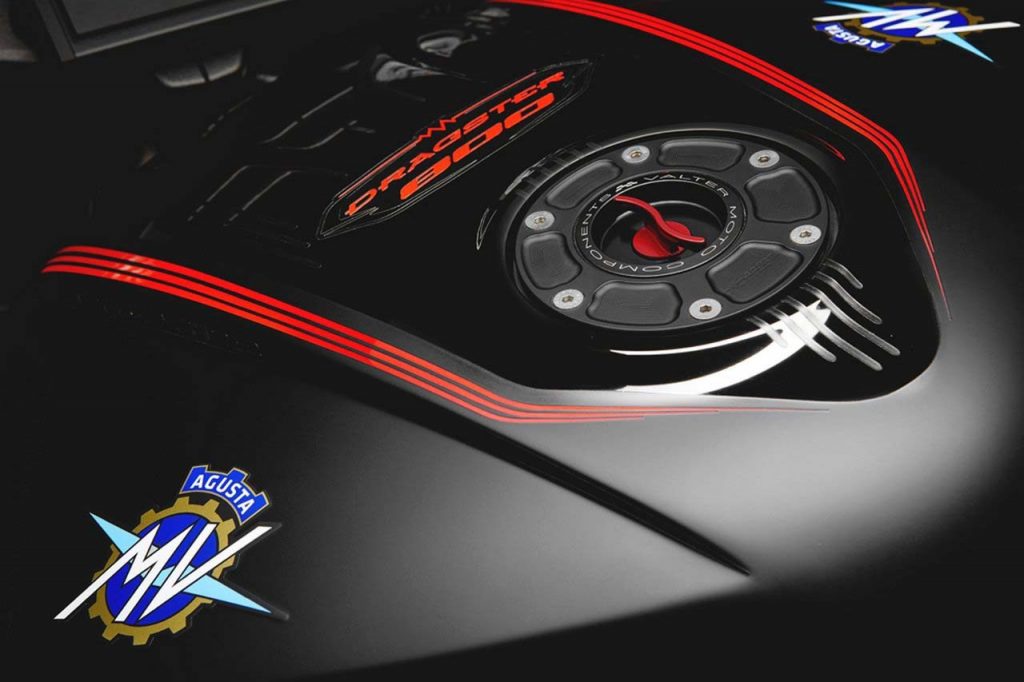 The aim of the MV Agusta Dragster 800 Blackout was to keep the attention buzz surrounding the Varese-based brand going. Notably,MV Agusta has been taking rather extreme routes with its series of custom Dragsters – the Blackout being the very latest addition.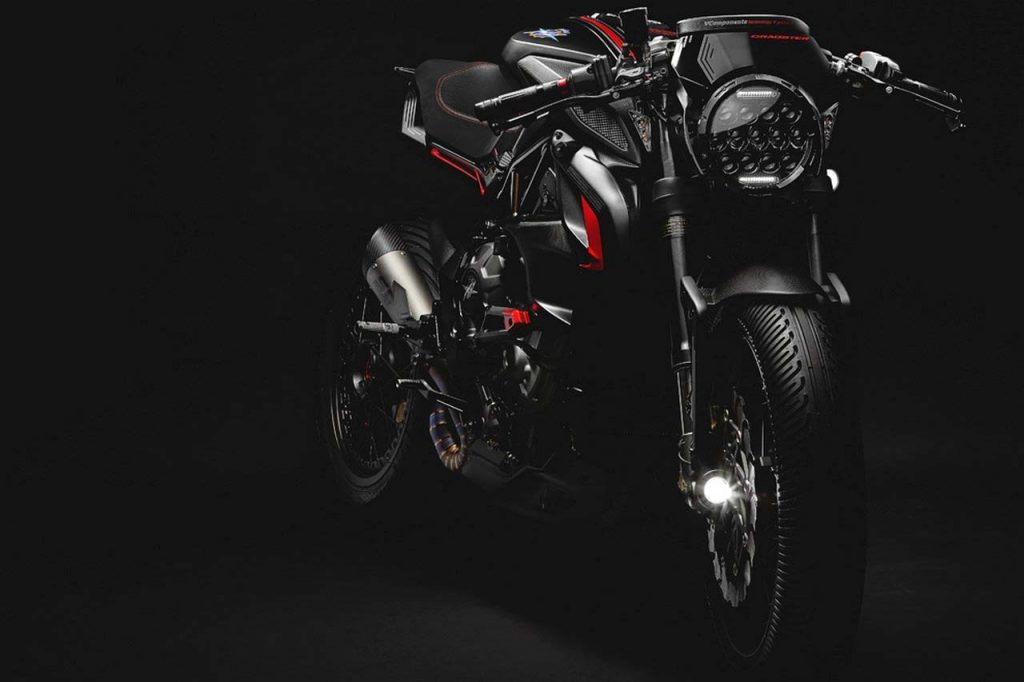 Though it may be a marketing smoke screen of sort,we can't ignore just how much character this blacked-out streetifghter oozes. You can see more of the MV Agusta Dragster 800 Blackout and its dark persona in the gallery we've prepared below.