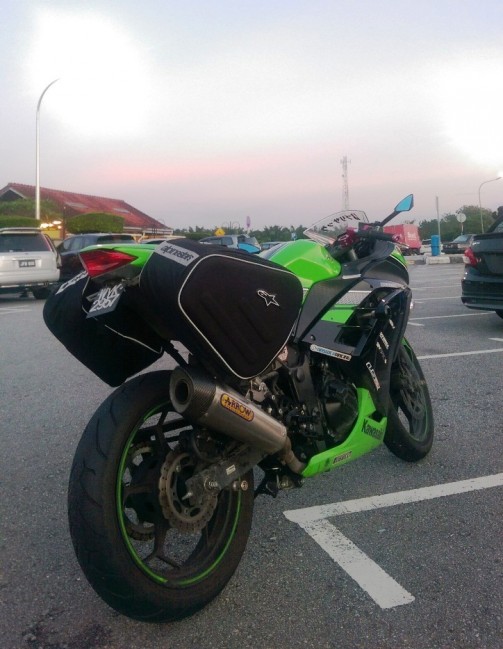 Story and pictures by Faridzul Fauzi
So you have a 250cc motorcycle, and you see all those stories and pictures of other bikers with their Versys 650's and 1000's chasing up the trail up the Thousand Corners of Thailand, or just exploring the outer reaches of Malaysia, such as a gem like Langkawi Island.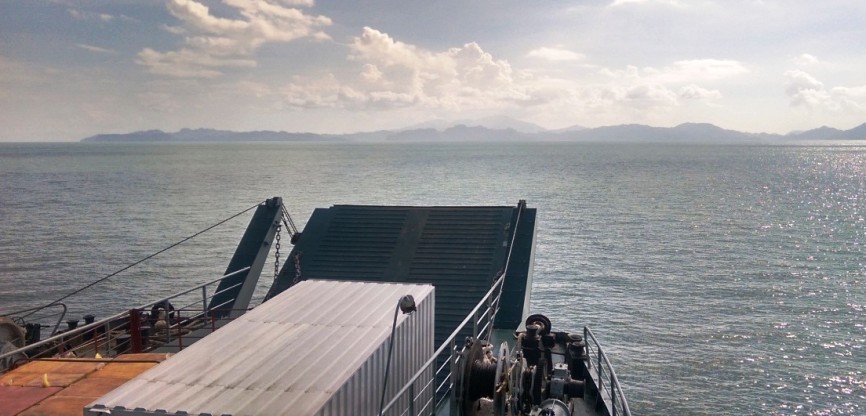 Seeing the incredible pictures of the exciting new places, the experiences they had and of course the joy of riding there, you start to wonder 'I wish i could go and have those adventures, but im afraid that my 250 just wont cut it when it comes to a 500 or 1000km ride. Better save up for an upgrade then..??'
I'd like to show you here that the 250 is more capable than most would give it credit for, and that it is a workhorse of a bike be it on the track or on the highway. More importantly, its more of planning ahead and knowing what to expect on the ride and at your destination. So hopefully this article will be helpful to those wanting that blissful experience on the island, but just need a few pointers to get them going as well as doing it all on below RM500 budget.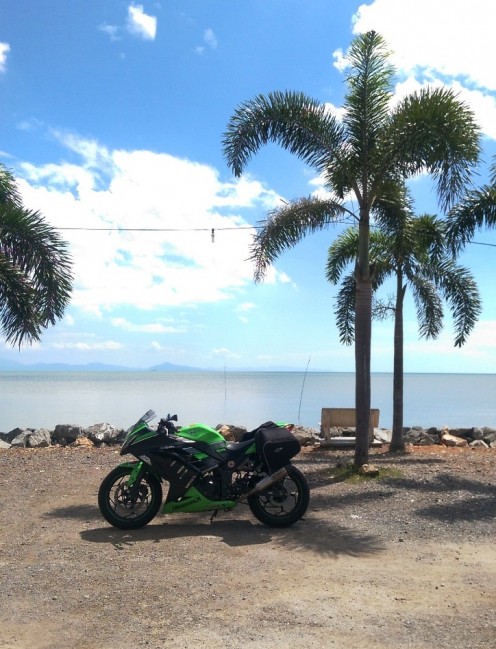 First of all: Planning. You first need to decide what day you are going and how many days, this will be a guide to know what to bring, especially with having very limited luggage capacity, as well as ensuring you get a slot on the ferry for the trip going and for return, which i will get into detail in a bit. Now knowing that i will be going for a 3 day trip, i put together a route plan, courtesy of Google Maps.
The total distance to be covered will be in the ballpark of 1200 km, including the 100 km or so circumnavigating the island and whether to explore some nice twisty roads that the island holds. Keep a plastic clear folder with you and print out the map, you will never know what might happen to your phone on the trip. Going and return, i estimate at least 5 full tanks of fuel for the entire trip costing about RM120.
Next up is booking that ferry to the island. There wont be very many services to choose from, so i went with Langkawi Ro-Ro, where the jetty is located in Kuala Perlis. You need to book the slot 3 days ahead, which for 250cc to 900cc is RM 140 for going and return, and also email your photocopy of ic, licence and grant of your bike. Once booked, do take in mind that there is only one ferry ride PER DAY to the island at 3 pm and you need to be there 1 hour before, so please do manage your time. Have a look through their site for all the fare cost and such here http://www.langkawiroro.com/
So the day is approaching to ride out, and you're thinking 'Did i bring everything i need?' Having the experience before of having my tyres punctured twice by nails in the past year, first on my list was a tire repair kit, which you can still buy on the cheap at ACE Hardware for RM15, but also make sure you also get a small air pump too, which is around RM 20. A socket wrench, screwdriver, zip ties, cutting blade/scissors will come in handy if something goes wrong, better be prepared than sorry. Considering the Malaysian weather at year end, put all this in waterproof bags, which for the little Ninja, i managed to find saddlebags for RM 179 from Lightworld Motorsports on Facebook.
Being a first timer on a distance of this magnitude with my Ninja, i put 7 hours before 3 pm was a good time to start, which made it a 5am breakfast and rolling out at 6am. For a six hour ride, depending on your mental and physical strength, knowing that the bike can cruise comfortably at 140 km/h, your stops is up to you. Because my bike is modified with race clipons and pegs, pretty much an agressive position almost all the time. So you have to get your mindset to know that you cant race there in record time, dont think of it as one long ride but as three 2 hour rides between R n R's.
I will end this with saying that the destination is just as amazing as the journey. I don't want to make it a spoiler, but once you are on the island with your bike and the nicely smooth roads and basking in the beautiful scenery of the ocean as you ride, it will remind you of the passion of why we ride. And for all those looking to tackling some wicked corners, without the constant stream of cars and trucks you will not be dissapointed, there are some very tight corners up on Datai Bay you dont want to miss. Book a room, leave all your luggage behind, and ride out Langkawi Island to your heart's content. Ride Safe!
**Story and pictures by Faridzul Fauzi