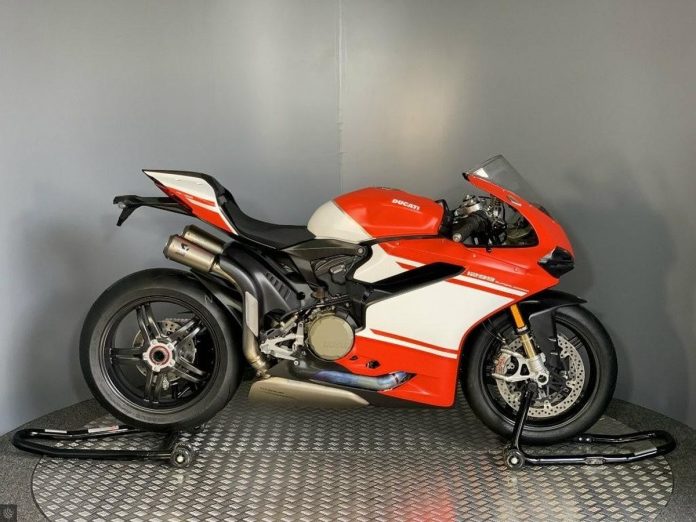 Before you get too excited, the said Ducati 1299 Superleggera on sale is in the United Kingdom, the same guys that are offering the 1996 Kawasaki ZX7-RR for approximately RM224,500 last week.
This time around, they offer a zero-mileage 2014 model from Italy for a price of GBP69,995 (RM392,900).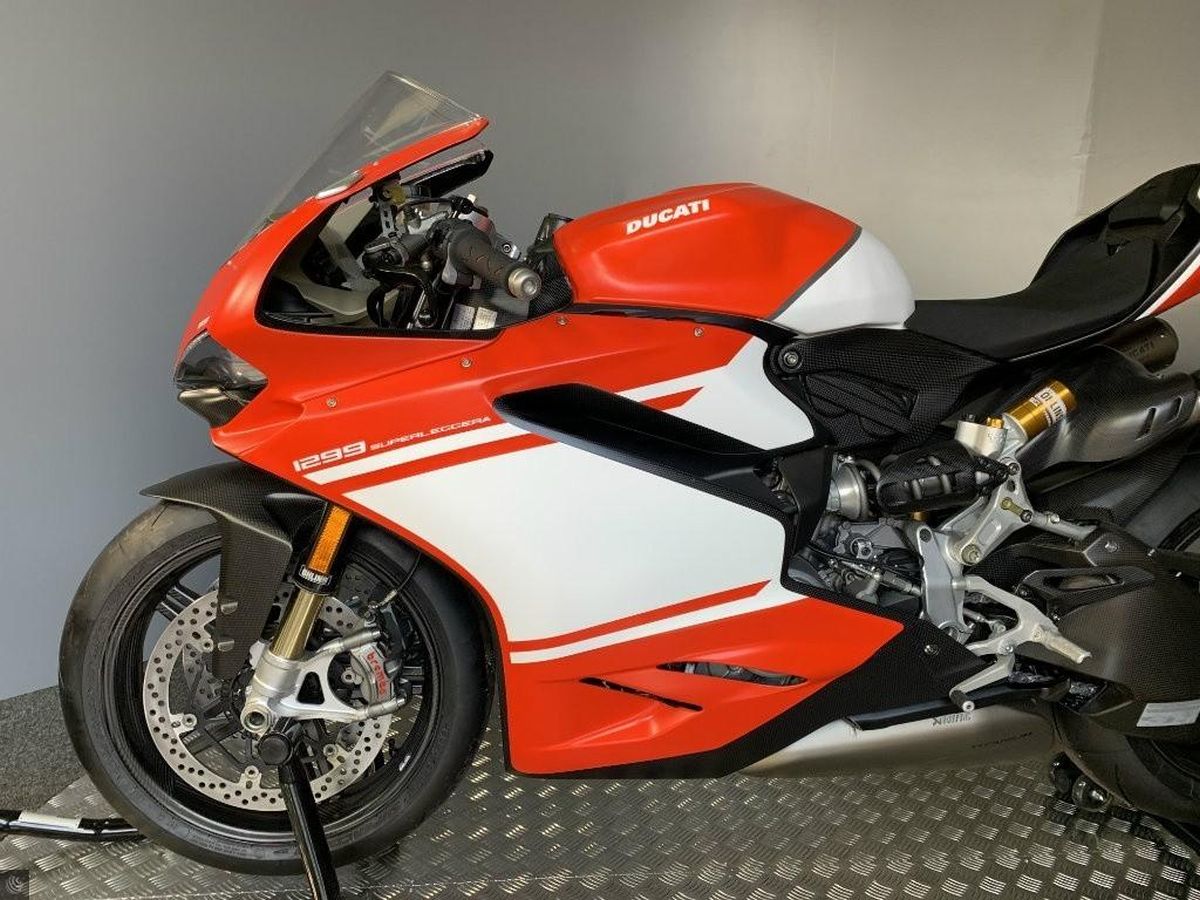 The 1299 Superleggera was the focus of 2014 when the bike was firstly introduced at Milan Motorcycle Show as a replacement to the older 1199.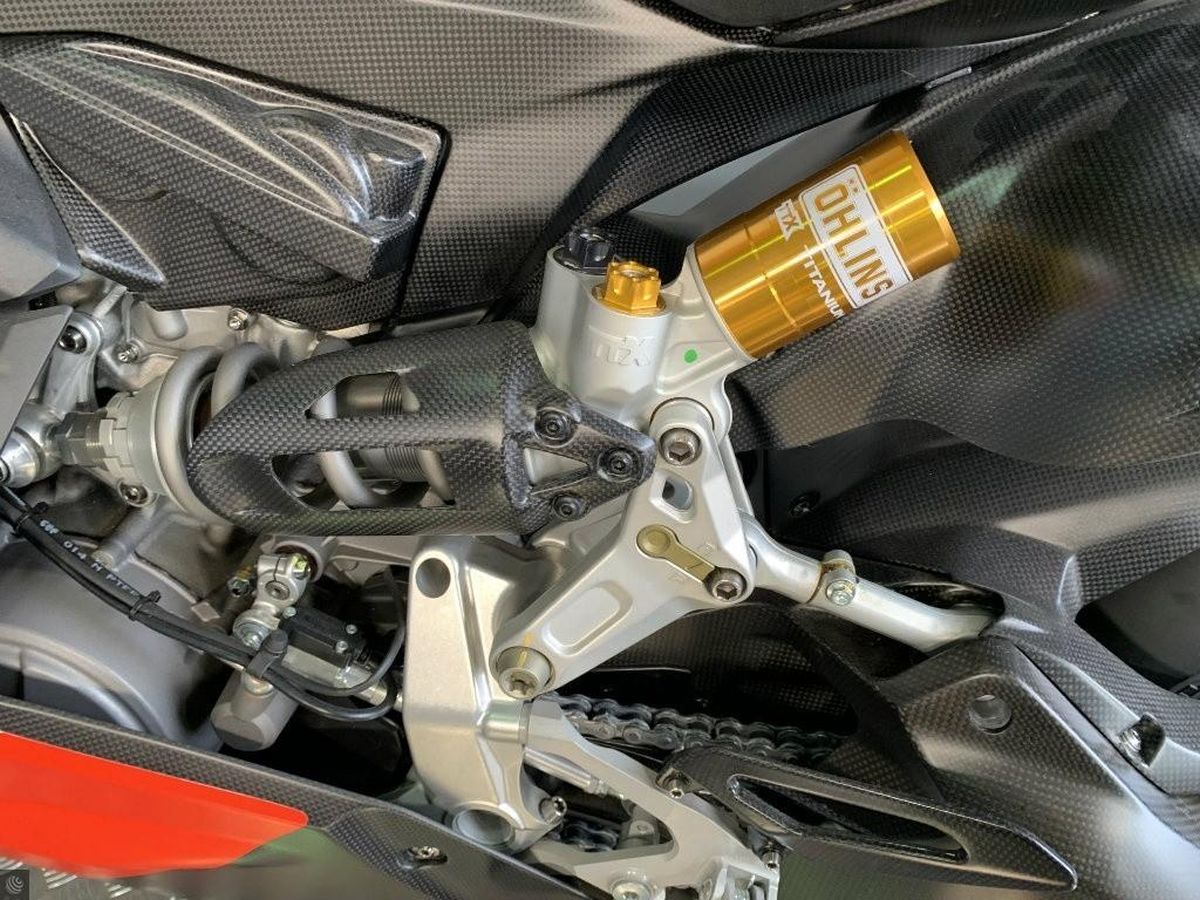 As the name goes, the 1299 Superleggera is a lightweight motorcycle with Ducati claimed the weight at 167 kilograms with the help of a carbon fiber monocoque frame and carbon fiber rims.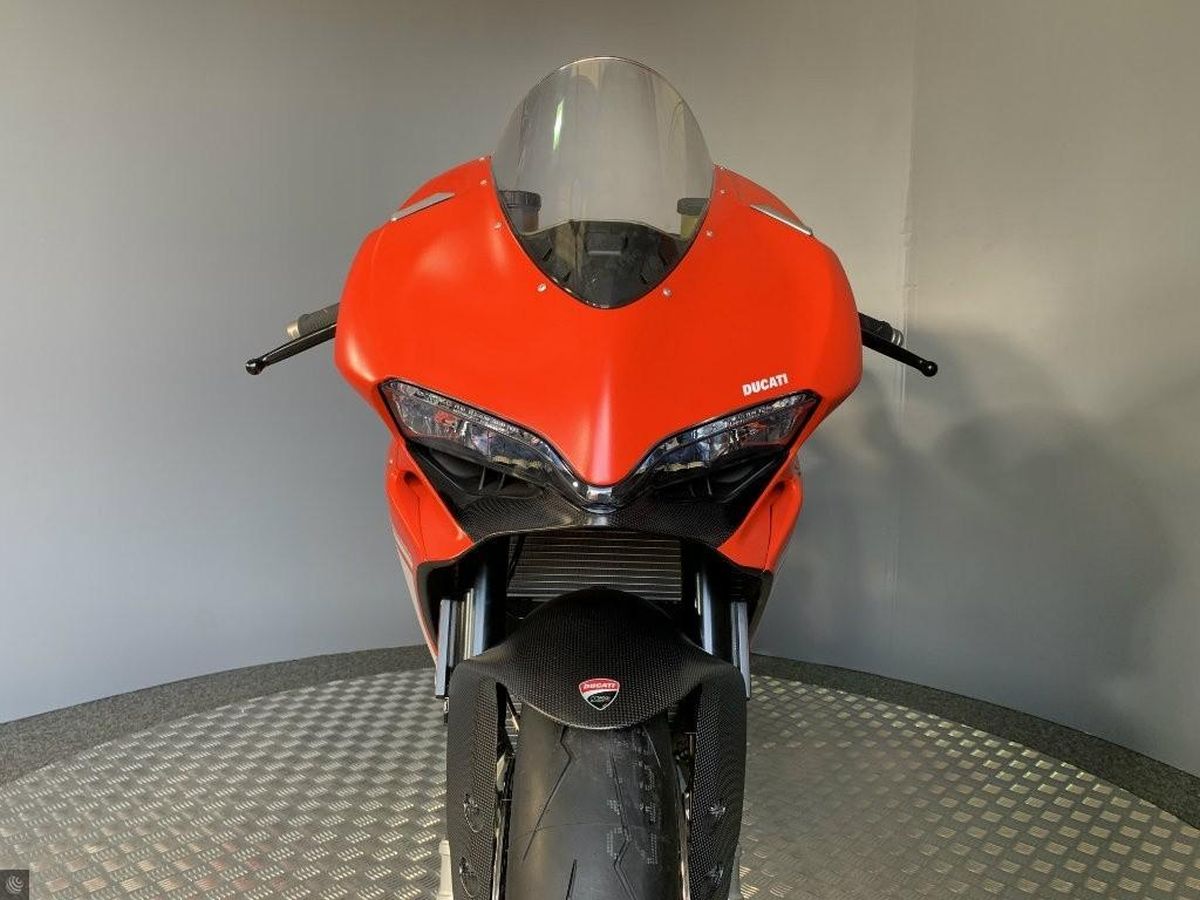 It is also fitted with the most-powerful Superquadro L-twin cylinder 1,285cc engine that produces 215hp @ 11,000rpm and 146.5Nm @ 9,000rpm.
Since Ducati only built 500 units of these bad boys and the unit no.197 with zero-mileage is being put on sale in West Yorkshire is easily one of the rarest 1299 Superleggera you can find in the present time.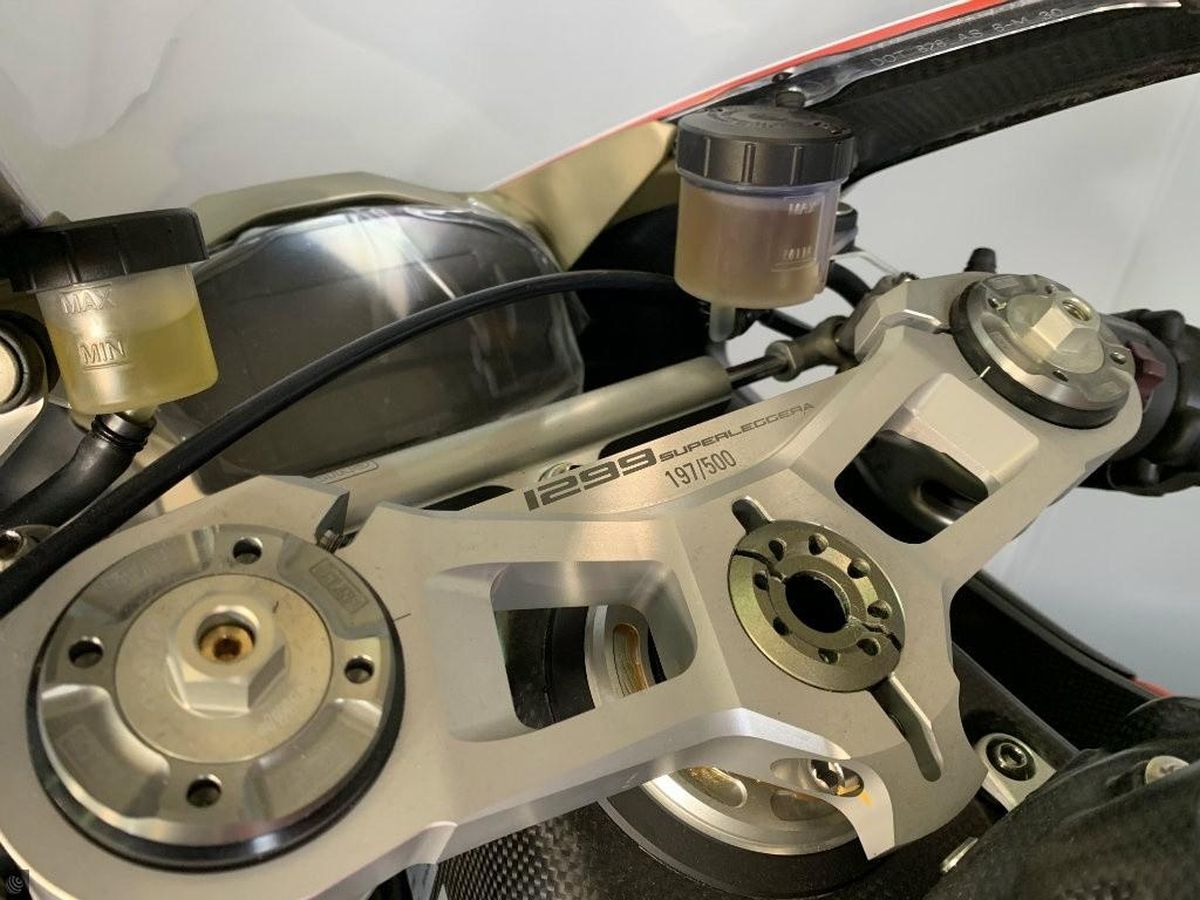 The question is, if you can afford it, what do you plan to do with it? Well, we think if you keep it for another 15-20 years, the motorcycle might get you close to a million ringgit.
All of those aside, who would not want to have a Ducati in their garage?