Solo world rider Henry Crew is currently halfway on his journey to set the new Guinness World Record as the youngest rider to circumnavigate around the world.

Riding his Ducati Scrambler Desert Sled, he's already covered 18 countries in the past four months and is now here in Malaysia.

Henry Crew is also raising funds for the Movember Foundation where he hopes to raise £35,000 (around RM182,913) by the end of his journey.
Today Mo Bro Henry Crew begins his epic journey to become the youngest person to circumnavigate the world by motorcycle. Powering his ride is a cause close to his heart, Movember's mental health initiatives. Follow and support Henry at 35000miles.com.

Posted by Movember Foundation UK on Isnin, 2 April 2018
It was back in April when we got to know that a 22-year-old British lad had set off on a journey of epic proportions. While most of us were busy trying to 'find ourselves' at that age, Henry Crew rode out on a solo journey around the world with the goal to set the new Guinness world record as the youngest person to ever do so.
After over four gruelling months on the road riding his sponsor-filled Ducati Scrambler Desert Sled, Henry Crew is now here in Malaysia and ahead of schedule in setting a new Guinness world record. Out of all the places we could run into him, lady luck was on our side when his close friend recommended him to visit the GB Workshop located at The Gasket Alley in Petaling Jaya, Selangor.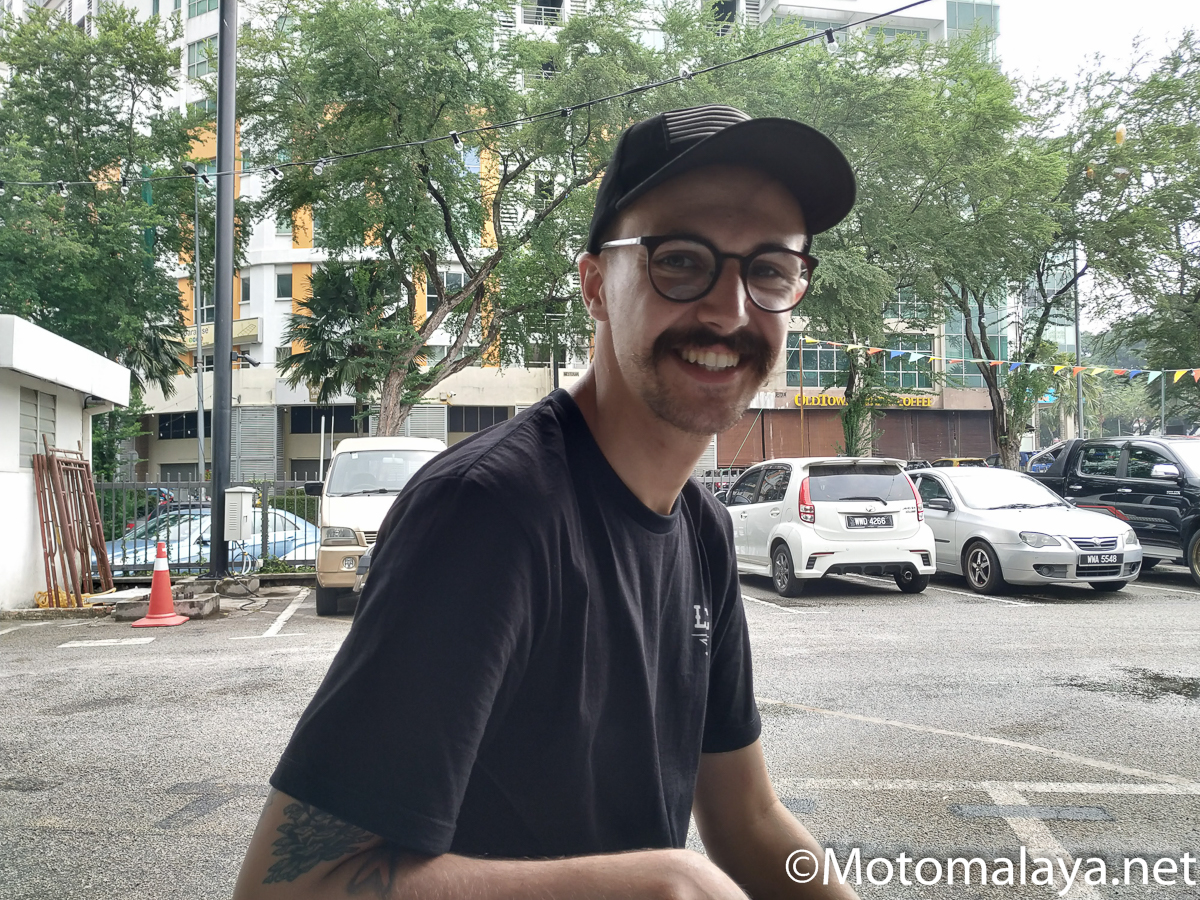 We managed to have a quick chat with Henry while the certified technicians took a look at his very bruised but tough Ducati Scrambler. According to Crew, Malaysia marks his halfway point of covering a distance of 35,000 miles or 56,327km around the globe and as it is, he already so many wonderful experiences to share.
35 countries and six different continents are currently in the works and he has already covered the UK, France, Germany, Austria, Hungary, Romania, Moldova, Ukraine, Russia, Kazakhstan, Turkmenistan, Iran, Pakistan, India, Bangladesh, India, Myanmar, Thailand, and now, Malaysia!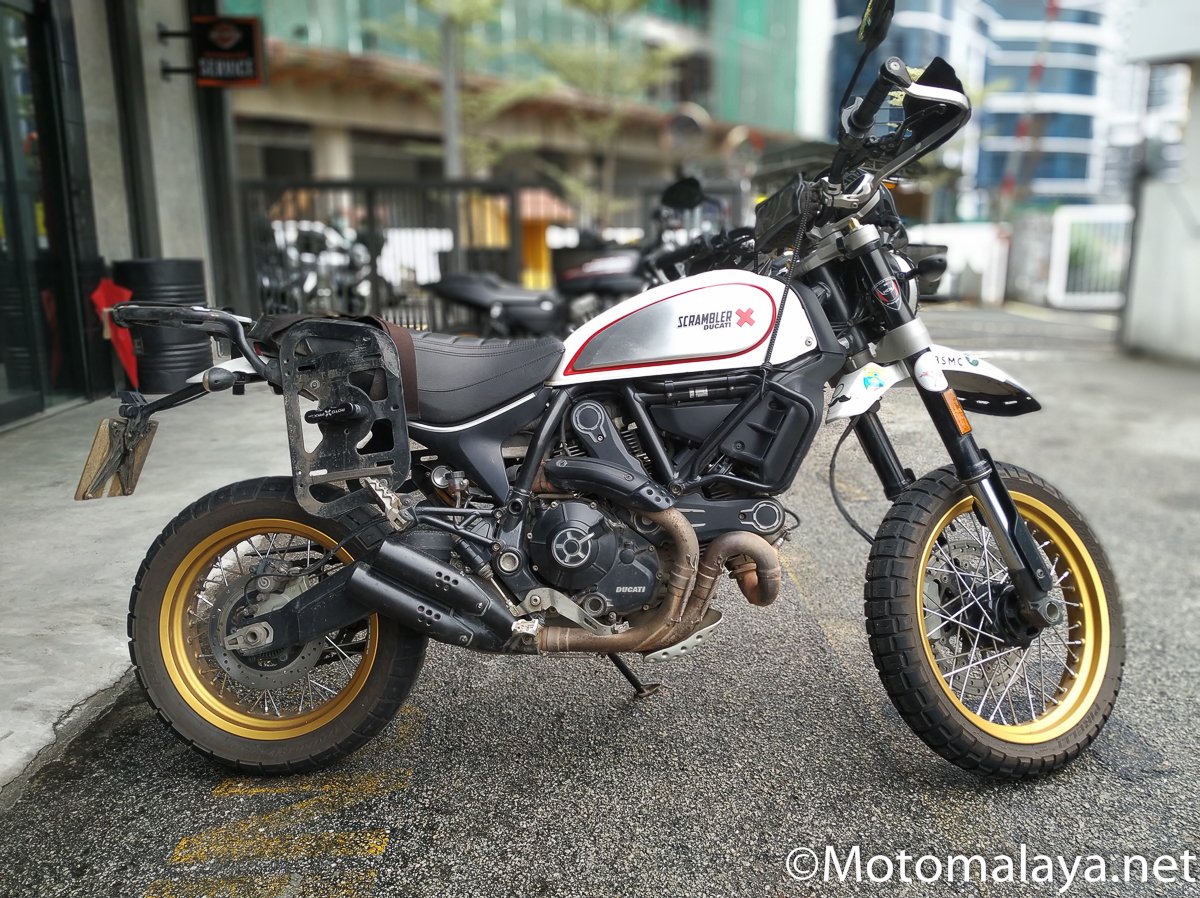 His journey so far has been quite an epic adventure where his most recent achievement was riding through the Himalayas! However, this soon-to-be a new record-setting trip of a lifetime is not just for show. With a heart of gold, he is helping to raise funds and awareness for the Movember Foundation where he hopes to raise £1 for every mile he will travel which will totals up to a whopping £35,000 (around RM182,913)!
His next stop will be Australia and after that will be Chile, Peru, Ecuador, Panama, Costa Rica, Nicaragua, Honduras, Guatemala, Mexico, USA, Morocco, Spain, France and finally, back to the UK. In order for Henry to set a new Guinness world record, he needs to arrive back home before his next birthday which falls on 11 May 2019.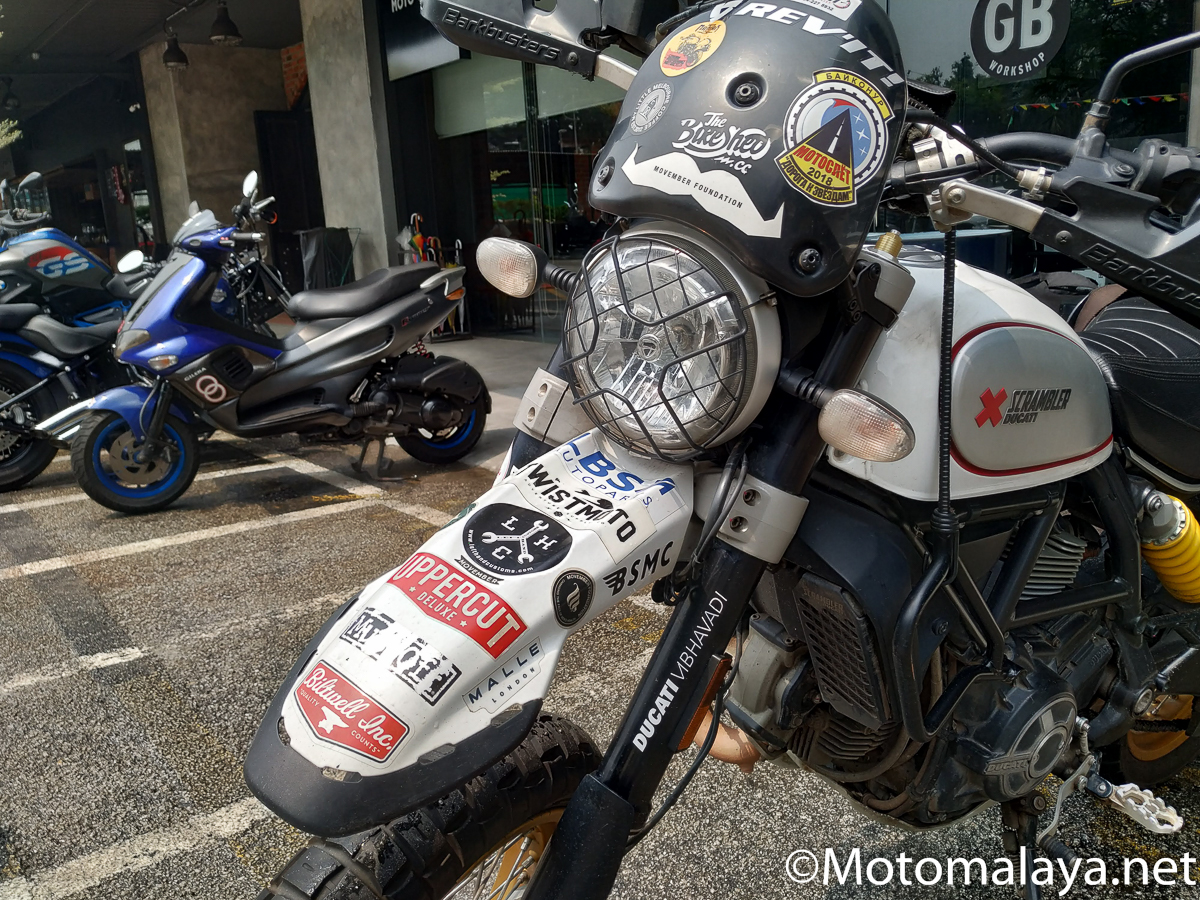 We here at Bikes Republic wishes this lovely young lad all the best in his endeavours and hopes that he is able to set the new world record as well as raise enough funds for charity. Keep calm & ride on, Mr. Henry Crew!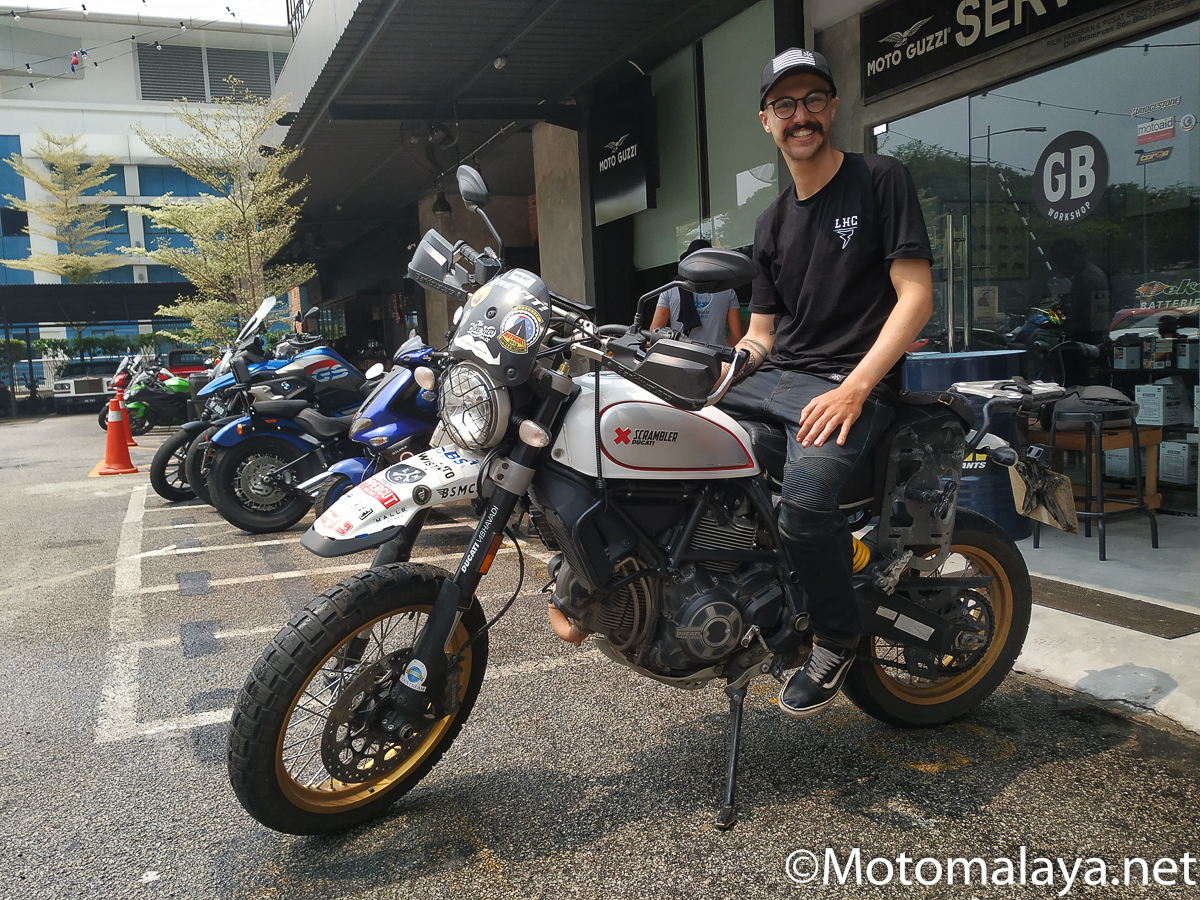 To know more about Henry Crew's epic adventure, head over to his official Instagram page by clicking HERE or head over to www.35000miles.com!
2018 Ducati Scrambler 1100 has arrived in Malaysia! From RM83,000