The Yamaha YZF-R6 20th Anniversary was unveiled in Japan recently.

However, there was no additional data.

But it ought to be the same as the current R6.
The Yamaha YZF-R6 20th Anniversary was unveiled in Japan during a YZF-R Owners Meeting at the Sugo racetrack recently.
There wasn't any information accompanying the launch, unfortunately, except that the variant commemorates the introduction of the first YZF-R6 in 1999.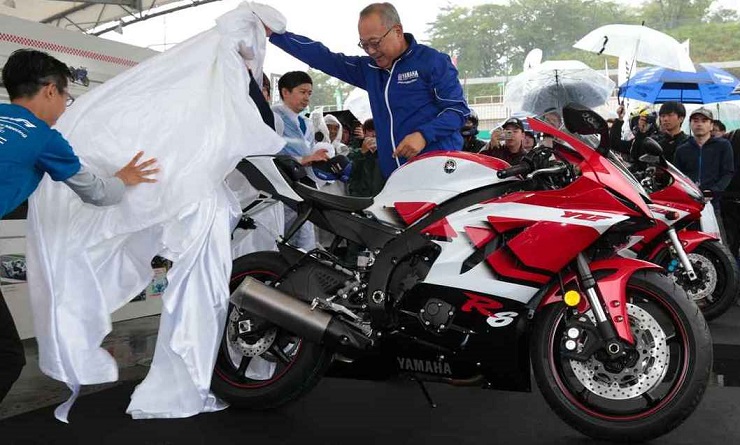 The R6 was a groundbreaking motorcycle when it was launched. It was the first production motorcycle to utilize ride-by-wire throttle, which Yamaha calls YCC-T for Yamaha Computer Controlled Throttle. It was from here that the technology was soon adopted throughout the industry. Additionally, it marked the beginning of rider selectable ride and power modes.
Anyway, Yamaha had introduced the R6 to challenge the Honda CBR600F and later CBR600RR's supremacy in the middleweight class. Unlike the Honda, the R6 had an alloy frame. The engine was claimed to produce 120 hp at 13,000 RPM. While it didn't sound a lot, it translated to the first production bike to measure 200 hp per litre. Besides that, it had the shortest wheelbase and lightest weight of 169kg dry in its segment.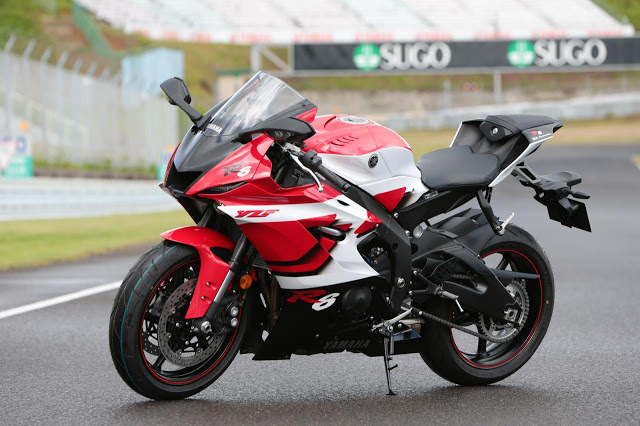 The current YZF-R6 produces 117 hp at 14,500 RPM, probably because Yamaha revised the engine to provide more midrange rather than outright horsepower.
Anyway, let's savour the pictures of this 20th Anniversary special edition.