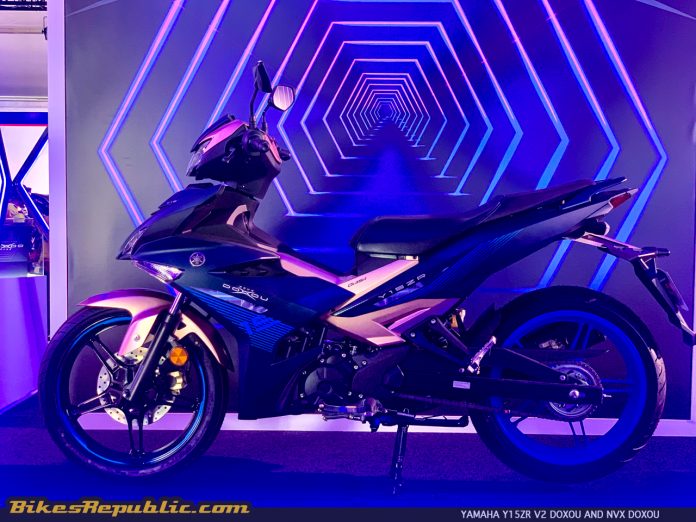 Hong Leong Yamaha Motor (HLYM) launched the limited edition Yamaha Y15ZR V2 Doxou and Yamaha NVX Doxou.

They were unveiled at the Yamaha Gen Blu Festival 2019.

The festival entered the Malaysian Book of Records with the largest number – 11,836 – of Yamaha motorcycles in one place.
Hong Leong Yamaha Motor (HLYM) launched the limited edition Yamaha Y15ZR V2 Doxou and Yamaha NVX Doxou at the Yamaha Gen Blu Festival 2019. The festival also saw the biggest attendance of 11,836 Yamaha motorcycles in one place thereby earning a spot in the Malaysia Book of Records.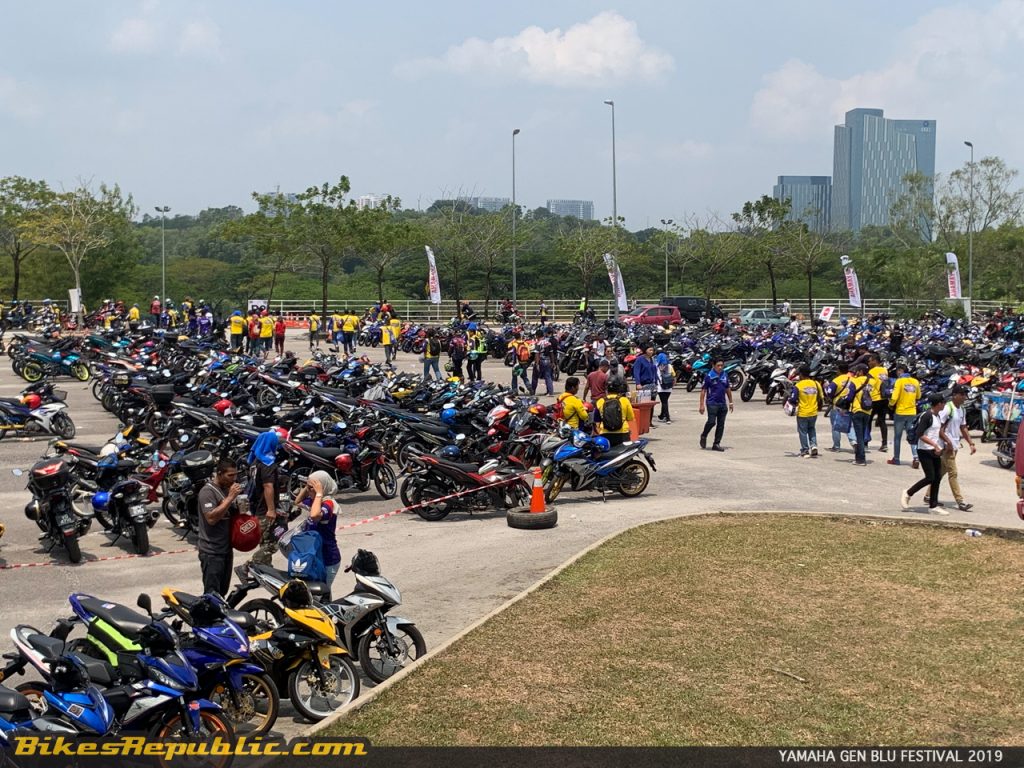 The Y15ZR V2 Doxou and NVX Doxou represent not only lines of limited edition motorcycles, but also a complete lifestyle. That's because the Doxou family encompasses a complete collection of official apparel and merchandise.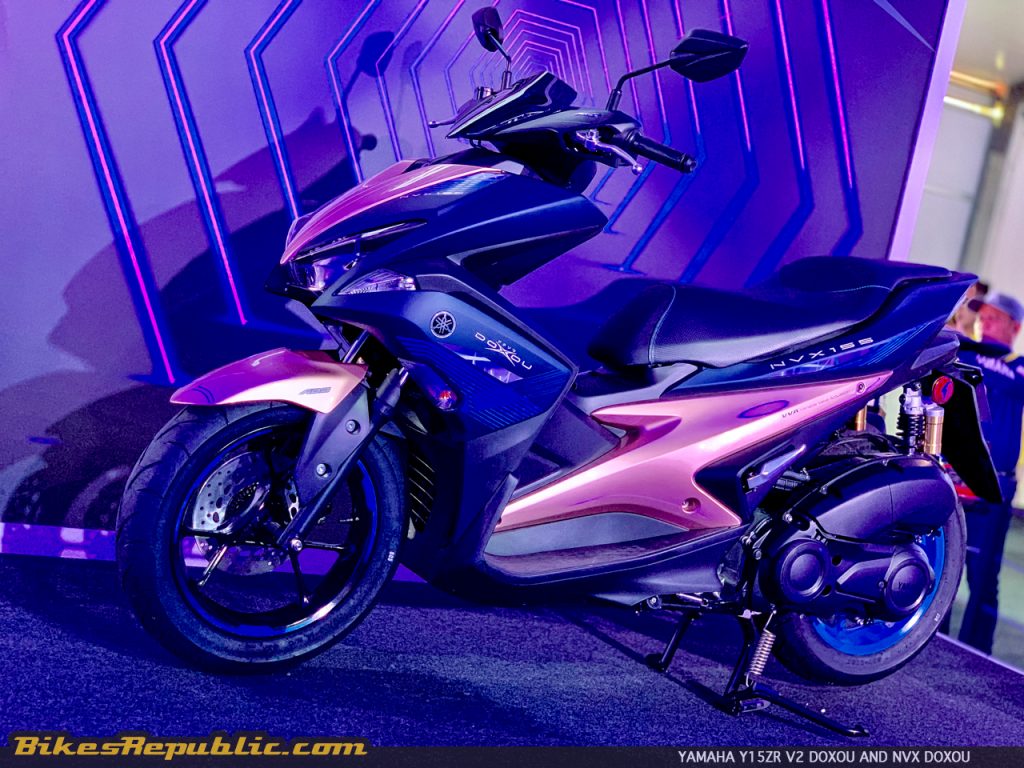 Additionally, each owner receive exclusive premium gift set which consists of specially-designed Doxou headphones and keychain. But more importantly, he/she also receives an exclusive certificate inscribed with the specific bike's chassis and engine numbers. Great collector's item and resale value, eh?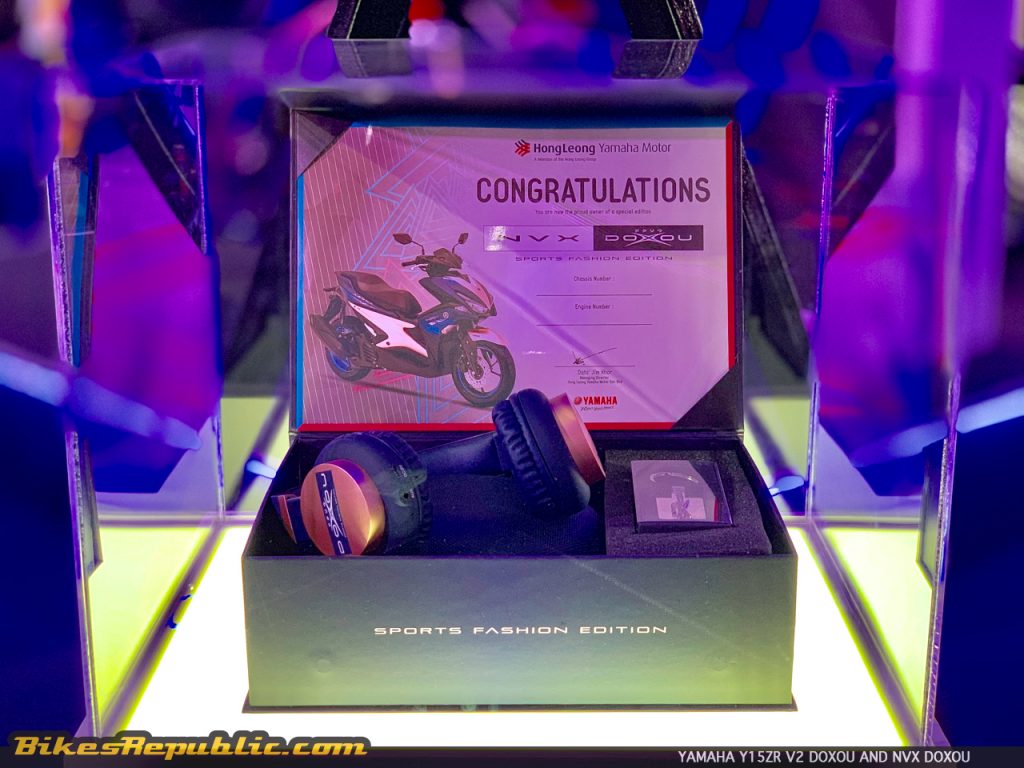 The Y15ZR V2 Doxou is priced at RM 8,868 (selling price) and will be available from dealers beginning mid-August. Pricing and availability of the NVX Doxou will be announced at a later date.
Meanwhile, the Yamaha Gen Blue Festival 2019 was a huge success. Apart from seeing the largest get-together, there were also a wide array of activities for both Yamaha owners and their families.
The attendees came in through convoys organised in different regions of the country.
To begin, the Yamaha Gallery showcased the 40 years of HLYM's electrifying growth and success in Malaysia.
Bikes displayed include legends that ruled the Malaysian roads such as the RX-100, RX-Z, SRZ110, TZM150, 125Z, before progressing to the new bikes. There were also race classic race bikes such as the YZF-750, TZ-250, YZR-500.
HLYM also set up test rides, a bike clinic, NVX Challenge race, special sale of merchandise besides parts and accessories.
There was also a hotly contested custom bike competition. It was divided into different categories. The entries were dazzling. There were YZF-R25s dressed up like superbikes, a YZF-R15 which looked exactly like a YZF-R1M complete with wide tyres and Akrapovic race exhaust, Y15ZRs that were completely kitted out; superbly restored RZ-350LC Eddie Lawson Edition; the list goes on and on.
Many vendors also made their presence, providing a whole range of products and services.
Lucky draws were carried out by Hong Leong Yamaha throughout the day. A lucky soul went home with the Grand Prize of an MT-09.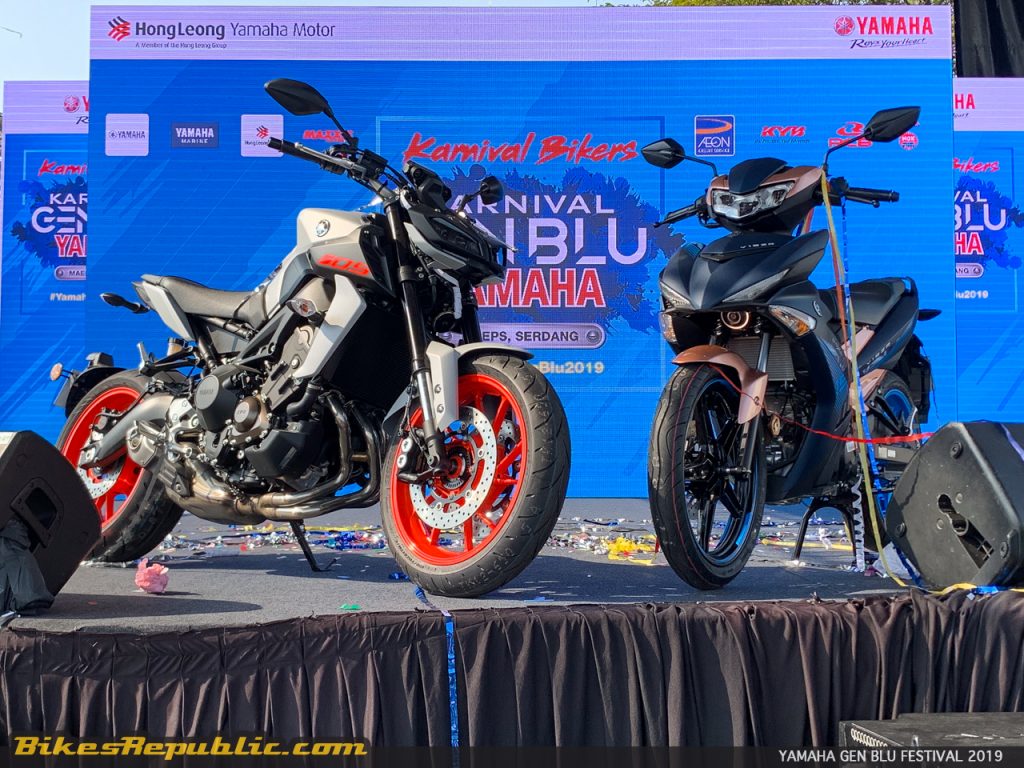 Don't despair if you missed this great event. Be prepared for an even bigger one in 2020. (But first, look out for the HLYM Malaysian MotoGP convoy!)