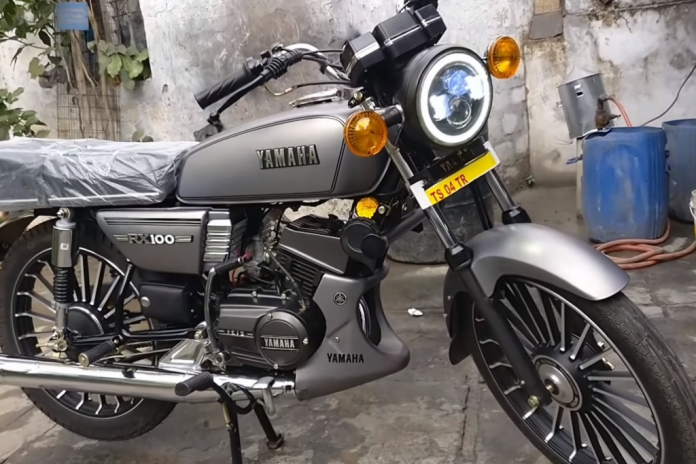 Yamaha India has confirmed that the iconic Yamaha RX100 will make a comeback in India.
The new generation Yamaha RX100 will get a new powertrain.
The RX100 will feature the same retro design and will be the first retro bike to make a comeback in India.
During a recent interview, Yamaha India chairman, Eishin Chihana, confirmed the news.
Chinana said that the company is considering launching a new RX100 in the country, but it will no longer feature the same two-stroke motor due to the strict emission standard.
However, considering Yamaha has a host of products up for launch until 2025, the RX100 could only make an appearance in 2026.
Moreover, with Yamaha's India bike portfolio currently ranging from 125cc to 250cc, it might take a while before the RX100 could materialise.
In addition, Yamaha is also working on a new electric scooter that is set for launch in 2025. Also, the recently launched NEO and E01 will soon find their way to India.
Nevertheless, the RX100 will be the first retro bike set to make a comeback in India. While there is no specific timeframe for the official unveiling, the confirmation by Yamaha India's chairman is enough to get us excited.