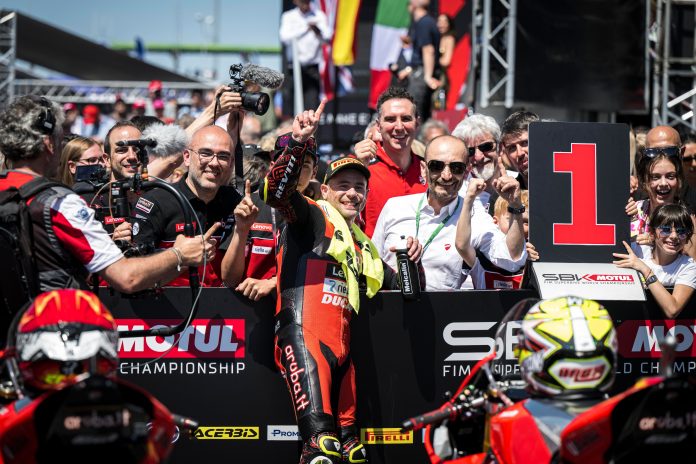 Alvaro Bautista will continue to ride the Ducati Panigale V4 R for the 2023 WorldSBK Championship.
Bautista has signed a one year contract extension with Ducati.
the 37-year old will continue to ride the Ducati Panigale V4 R for the 2023 season. 
Ducati has announced that the Spanish rider will remain with the team next season after signing a new contract extension.
"I am very happy to be able to continue at least one more year with the Aruba.it Racing – Ducati Team, which represents a family to me.
"I have always felt good with this team and since I have returned, the feelings have been even more positive than in the 2019 season.
"When something works so well, we can only keep working, looking ahead. I feel I am still at the top, I feel I can still give a lot.
"Physically and mentally I think this is the best time of my career. I am also delighted to continue working with Ducati, a very important factory, tech-oriented, always looking for development: to be part of this project, of this team is something incredible on a personal level," said the 37-years-old.
During his debut season at the 2019 WorldSBK, Bautista finished second in the championship with 220 points after taking Ducati to 16 victories and 24 podiums in total.