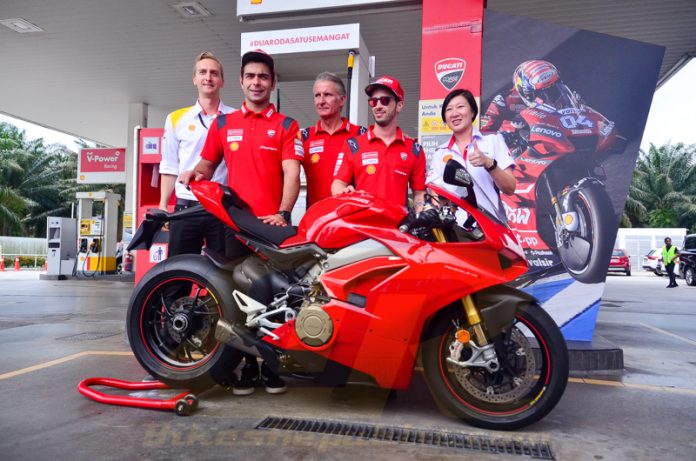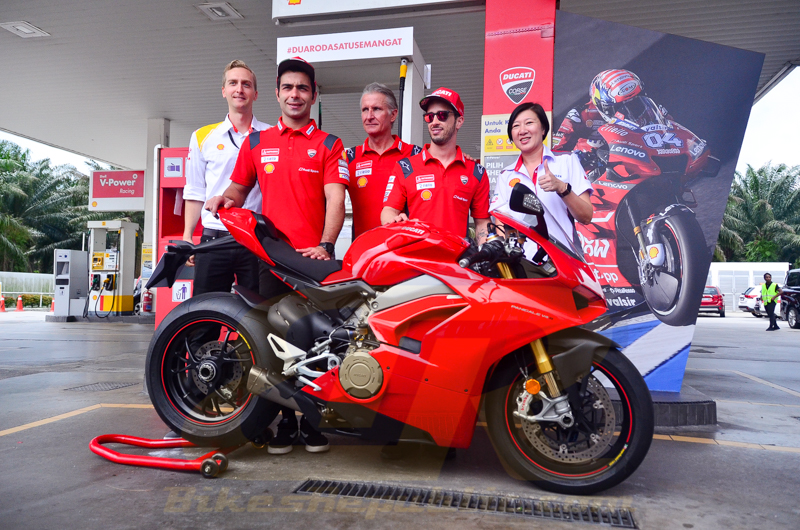 The Winnows Ducati MotoGP team held a meet and greet at Shell KLIA station.

Andrea Dovizioso and Danilo Petrucci held an autograph and photography session.

Ducati riders also attended the event.
The Winnows Ducati MotoGP team took over a Shell station for their meet and greet the fans session.
Shell is the sponsor and technical partner to the Winnows Ducati MotoGP team, so it was appropriate that a meet and greet session with Ducati fans and Shell consumers at a Shell petrol station. One fuel pump island was fully dressed in Ducati branding.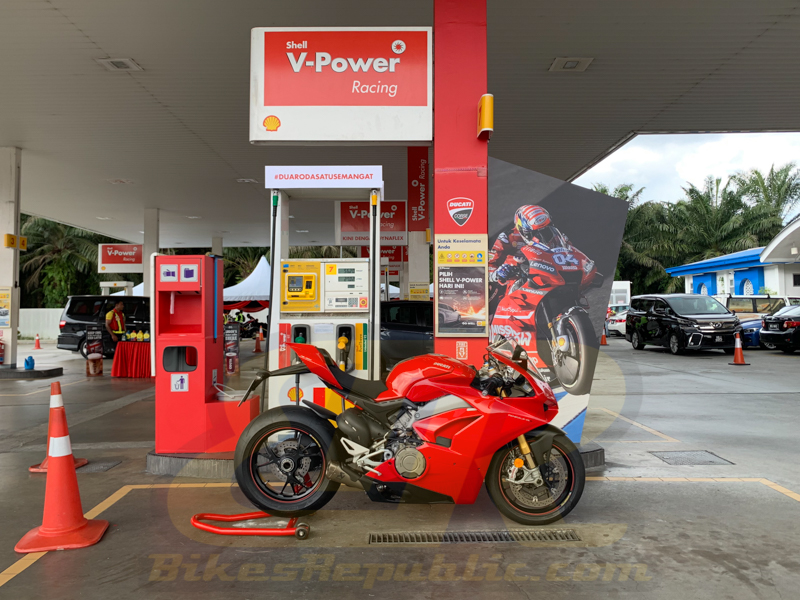 Customers who were driving out of the station couldn't help slowing down and snapping quick shots of the riders from their cars.
Factory Ducati riders Andrea Dovizioso and Danilo Petrucci attended the event. They spoke about Shell's role in helping them to attain great results in MotoGP. They also answered a number of questions fielded by the contingent of Ducati owners. A few owners showed up on rare Ducatis including a 999R and the new Panigale V4 R super-superbike.
The riders then proceeded to sign autographs for the fans. The Ducati riders had the items they needed to be autographed at the ready including helmets, caps, t-shirts and even their motorcycles. Some Shell station customers also took the opportunity to obtain autographs.
The aforementioned Ducati Panigale V4 R rider was elated to have Andrea Dovizioso autograph his bike's fuel tank.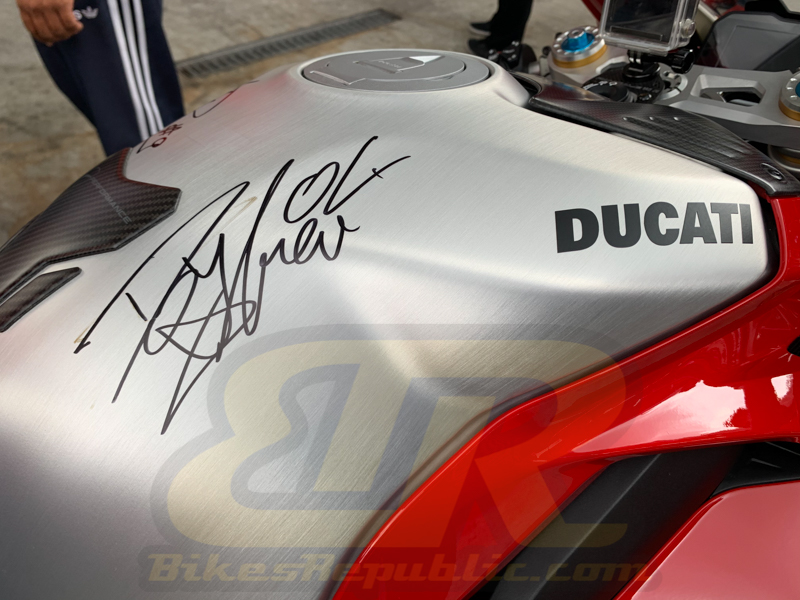 All the excitement is part of the build up to the 2019 Shell Malaysia Motorcycle Grand Prix, from 1st to 3rd November 2019.