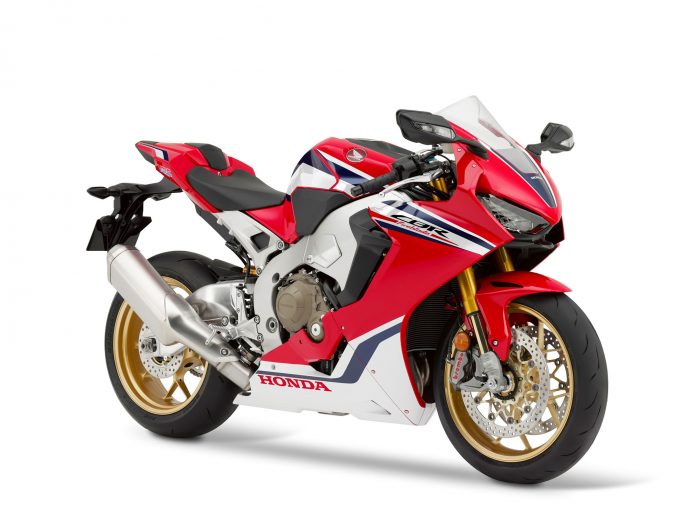 Patents show a Honda roadgoing sportbike with active aerodynamics.

It could be the next-gen Honda CBR1000RR Fireblade.

The next bike ought to be unveiled in the next two years.
While Honda may not fill certain gaps in different motorcycle market segments, they sure are busy with coming up with new stuff and patenting them. The latest patent to leak shows a superbike – which may be the next-gen Honda CBR1000RR Fireblade – with active aerodynamics i.e. winglets.
The bike in the patent has the profile of the RC123V MotoGP racer, but it's complete with mirrors and a number plate holder. It must therefore be a street bike.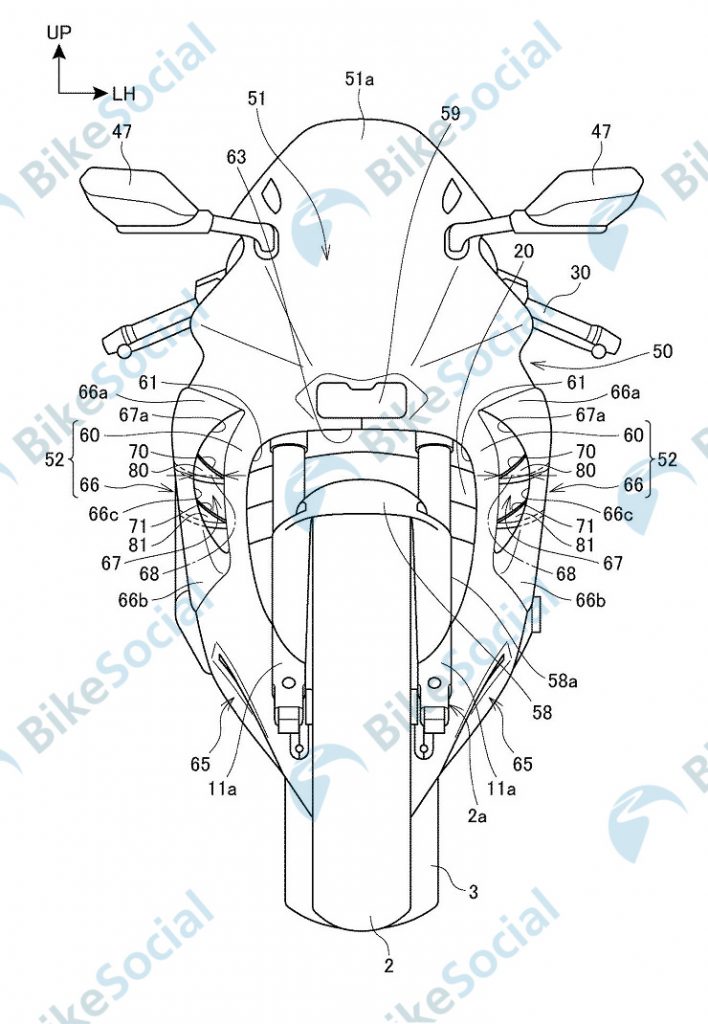 Back to the "winglets," there aren't mounted firmly in place. Instead, the wings swing out and retracts. We can assume that the wings retract at slower speeds when there isn't need for more downforce. Having them open in the airstream all the time increases drag.
As such, the aerodynamic devices should be ECU-controlled, not unlike the sweeping wings of the F-14 fighter jet.
On another note, the patent submission shows an inline-Four engine. It's been rumoured that Honda will bring back a V-Four performance motorcycle but that doesn't like it. At least in these patent drawings.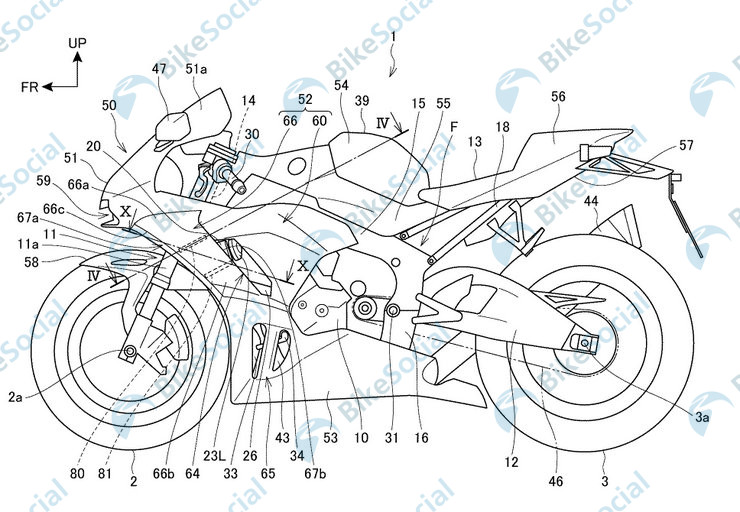 However, equipping the new CBR1000RR with variable valve timing or lift technology should be a bigger possibility. VVT/L can liberate more power while cutting back on polluting exhaust gasses.
We shall see!