Modenas promised to release rebadged Kawasaki models starting from end of Q1 this year. Is this still happening?
Short answer: YES, this is still happening.

Recent  delay stemmed from complications in KHI ceasing past agreement with previous distributor.

Gurun plant all set and ready to assemble range of Kawasaki models as planned.
Last October, we got confirmation that national bike maker Modenas will work closely with Kawasaki – through its parent company Kawasaki Heavy Industries (KHI) – on their plans to assemble and distribute rebadged iterations of the latter Japanese firm's 250cc to 650cc models.
Back then, insider sources have hinted strongly that the first of which, likely the Modenas-badged Ninja 250 pictured, would be launched towards the tail end of the first quarter (Q1) of this year. Considering that we're almost entering the second quarter, now the silence from the firm seems ominous.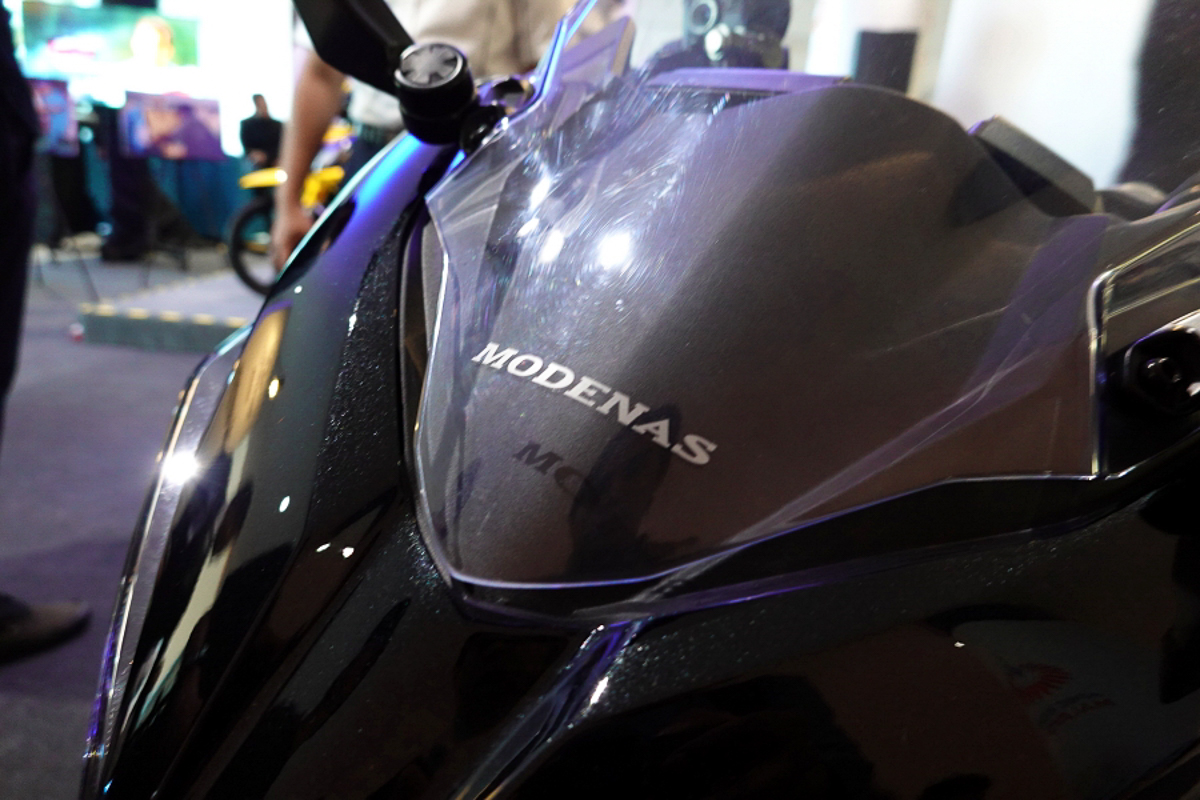 Thankfully, a quick chat via WhatsApp text message with our insider source today revealed that Modenas seems to be on track with said plan. This reaffirms what Modenas CEO Roslan Roskan said back in October last year about the brand's intent on collaborating with Kawasaki starting this year.
Word has it that proceedings were delayed due to complications surrounding ceasing a previous agreement between Kawasaki and KHI with a former local distributor. Thankfully, this issue has reportedly been resolved as of last week, though the means of said resolution weren't explained in detail.
Our source declined to confirm any timelines and dates, but did confirm that things are already in motion and Modenas seem fully committed to their plans with Kawasaki and KHI. The firm's plant in Gurun, Kedah ahs also reportedly been revamped to initiate local assembly of said rebadged Kawasaki models.
This is unsurprising given KHI's decision back in 2019 where it nearly doubled its equity shareholding within Kawasaki from 19% to 30% at a cost of over RM40 million. KHI also reportedly acquired 52 million Convertible Preference Shares issued by Modenas, which could potentially allow KHI to increase said share equity to 48%.
In short, given the investment and efforts undertaken thus far, we may not have to wait too long to see Modenas-badged Kawasaki models coming to dealer showroom and floors – it's bound to happen this year itself. And we're certain we'll see more models introduced besides the Ninja 250…