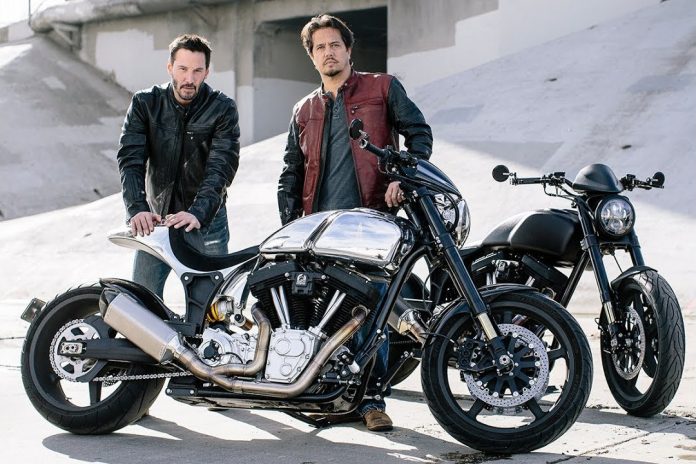 There are many celebrities who ride but John Wick a.k.a. Keanu Reeves had his own brand of motorcycles.

He also owns a number of rare motorcycles.

His company Arch Motorcycle builds futuristic custom bikes.
There's no secret that that John Wick a.k.a. Keanu Reeves er… or is it Keanu Reeves a.k.a. John Wick loves motorcycles. But what bikes does he own?
There are many celebrities who love motorcycles and actually ride instead of just posing with them. The list is long and distinguished including Tom Cruise, Ryan Reynolds, Ewan McGregor, Orlando Bloom, Bear Grylls, Pink, Justin Timberlake, Alanis Morissette, Bradley Cooper, Michael Fassbender, Hugh Laurie, Richard Hammond, Jay Leno, Brad Pitt, David Beckham.
But there is only one among them who owns his brand of motorcycles, and that's John… er.. Keanu Reeves.
In this interview with GQ Magazine, gives us an insight to Reeves' passion. He showed us the 1973 Norton Commando 850 MK2A which he bought in 1987. The second bike is the 2004 Ducati 998 Reloaded Edition which was the feature bike in The Matrix: Reloaded. Ducati presented him the bike after to commemorate the film, resplendent in dark green.
He also listed the movies that he rode in such as Chain Reaction, My Own Private Idaho, and the upcoming John Wick Chapter 3: Parabellum. (We've featured the article about the film's trailer where John Wick battles assassins on a fleet of Yamaha MT-09s.)
Over to the motorcycle brand he co-founds and co-owns, Arch Motorcycle. It began as a customization contract for a Harley Dyna Wide Glide. The bike became the prototype of the first Arch Motorcycle model – the KRGT-1. Arch Motorcycle produces more than 200 machined aluminium components for the bike themselves, and only outsources the suspension, exhaust and engine.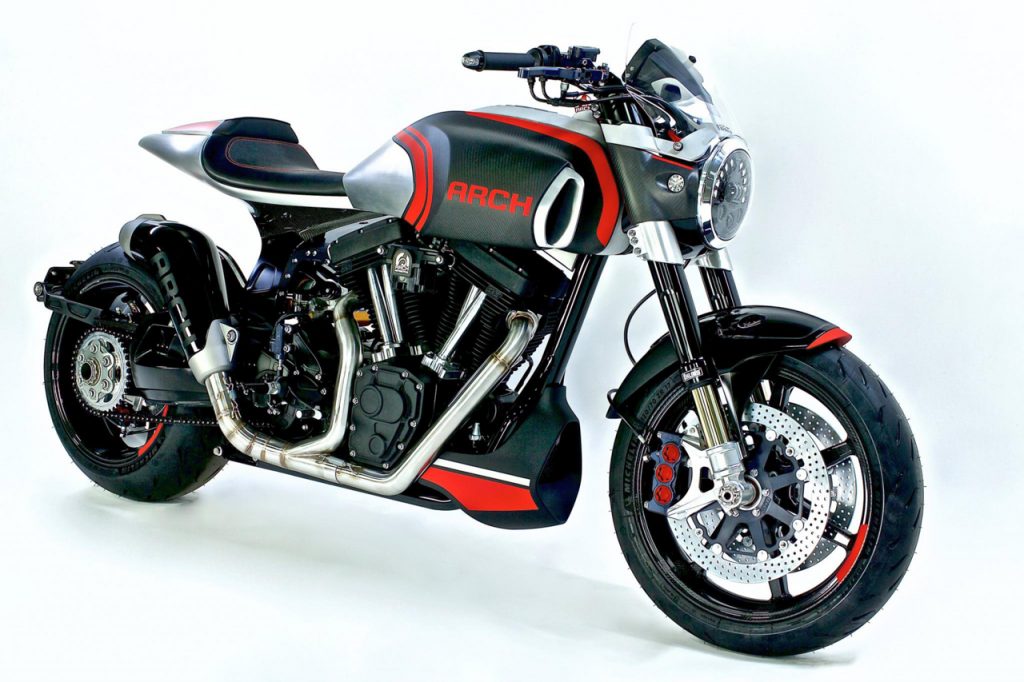 He also spoked about the company's next model called the Arch 1S. The bike is a sportier version of the KRGT-1. Reeves went on to show the Method 143 concept which utilizes a carbon fibre monocell chassis.
What other bikes does Reeves hope to own? The 1955 Vincent Black Shadow and Brough Superior. He also hopes to ride a MotoGP bike.