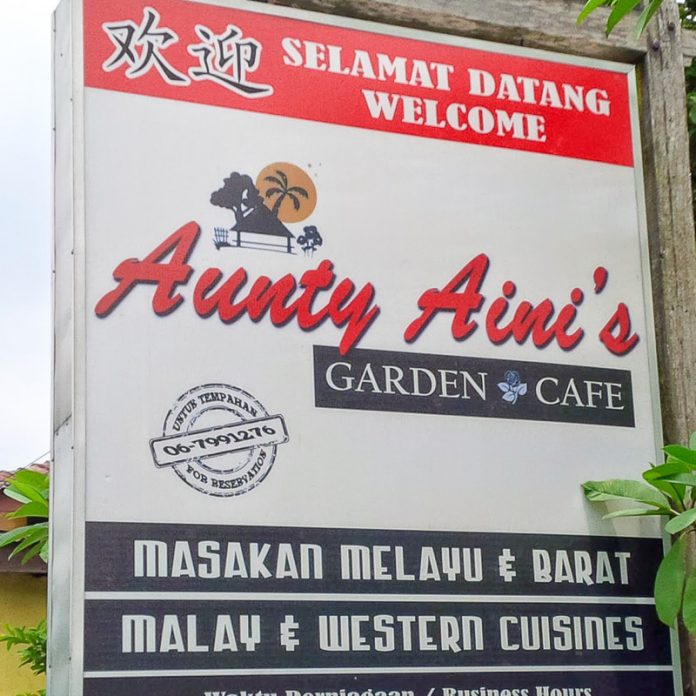 Aunty Aini's is famous for their Rendang and Masak Lemak Cili Api

Located in Kampung Chelet, Nilai, it's only 10 minutes away from Sepang International Circuit
Welcome to yet another addition to The Weekend Ride segment brought to you exclusively by Bikes Republic. For this week, our main highlight is shining upon a hidden (but very well-known) gem in the heart of Nilai, Negeri Sembilan. We are of course referring to the famous Aunty Aini's Garden Cafe.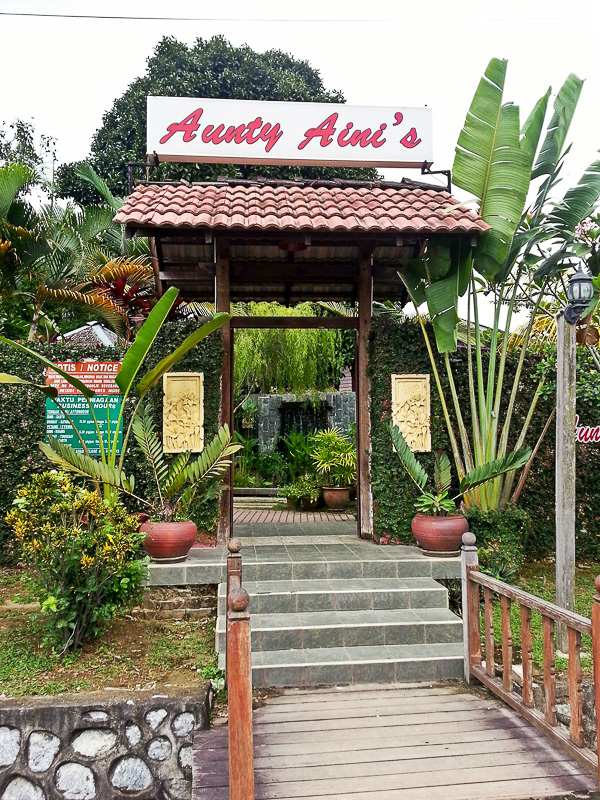 Located at Batu 16, Jalan Sepang in Kampung Chelet, Nilai, the garden-themed restaurant is quite hidden away from the hustle and bustle of the city but is only 8.3km away from the Sepang International Circuit (SIC). A quick hop on your bike after an awesome track day session and you'll reach there within 10 minutes. CLICK HERE for its exact location on Google Maps.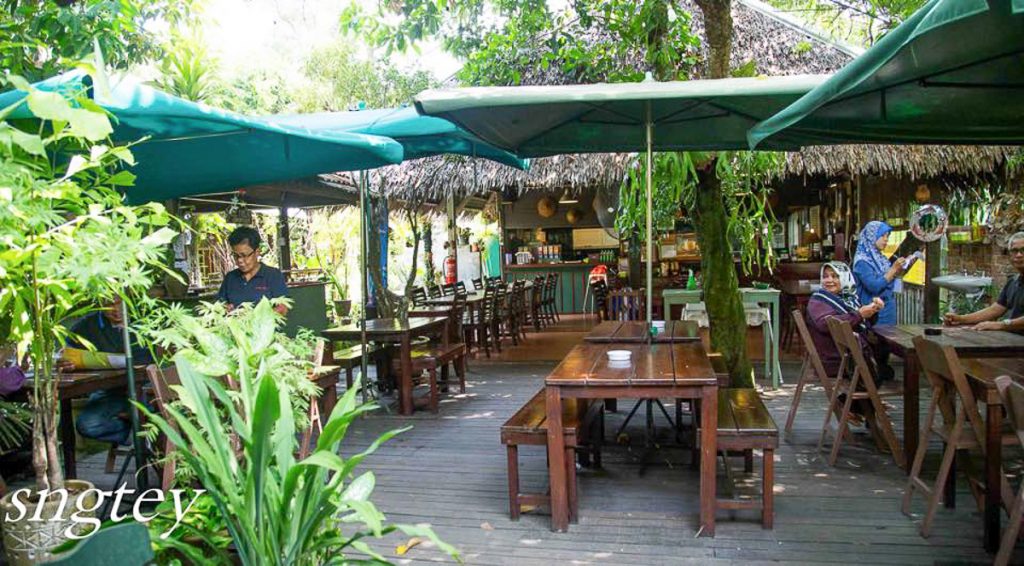 So what's so special about this kampung-styled eatery? The restaurant has been around for more than a decade now and the owner / head chef of the garden cafe simply known as Aunty Aini has been developing her recipes ever since she was small. Learning everything from her mother and grandmother, the restaurant specializes in a lot of different food varieties but the village-styled food is what we would to refer to as "heaven on many plates".
Open for only lunch and dinner sessions (lunch: 11.30am – 2.30pm, dinner: 5.30pm – 10.30pm), people flock here to get a taste of her famous rendang (braised beef, chicken or duck in coconut milk, herbs and spices) and also their Gulai Masak Lemak Cili Api (coconut milk gravy with turmeric and bird's eye chilli). Check out the video on how Aunty Aini once taught the great (not to mention potty-mouthed) Michelin-star celebrity chef, Gordon Ramsay, on how to cook her famous dish.
There are over 40 different choices under the local menu and almost 30 options for western food lovers but stick to the basics and you'll fly over the moon. The go-to menu that is always in our order sheet would be their daging salai masak lemak cili api (smoked beef bathed in coconut milk gravy with turmeric and bird's eye chilli). It is quite literally a festival for the taste buds.
One of our writer's personal favourite besides the beef is the same spicy coconut milk gravy with mussels. Fat, juicy, delicious mussels paired with that spicy thick gravy is what heaven on Earth is made of and it is sublime. Even TV host and travelling Chef Anthony Bourdain made quite a few pit stops at the cafe to sample their food time and time again. IT'S THAT GOOD, PEOPLE.
Some folks would go for the more non-spicy items that are suitable for children and non-spicy eaters such as the deep fried turmeric chicken or squid which are equally awesome.  There are many vegetable options to choose from to complete the rice-based dish but their fiery sambal belacan and ulam (raw greens) are a must despite how deceptively simple they look. The Western food is not bad either, judging by the photo below.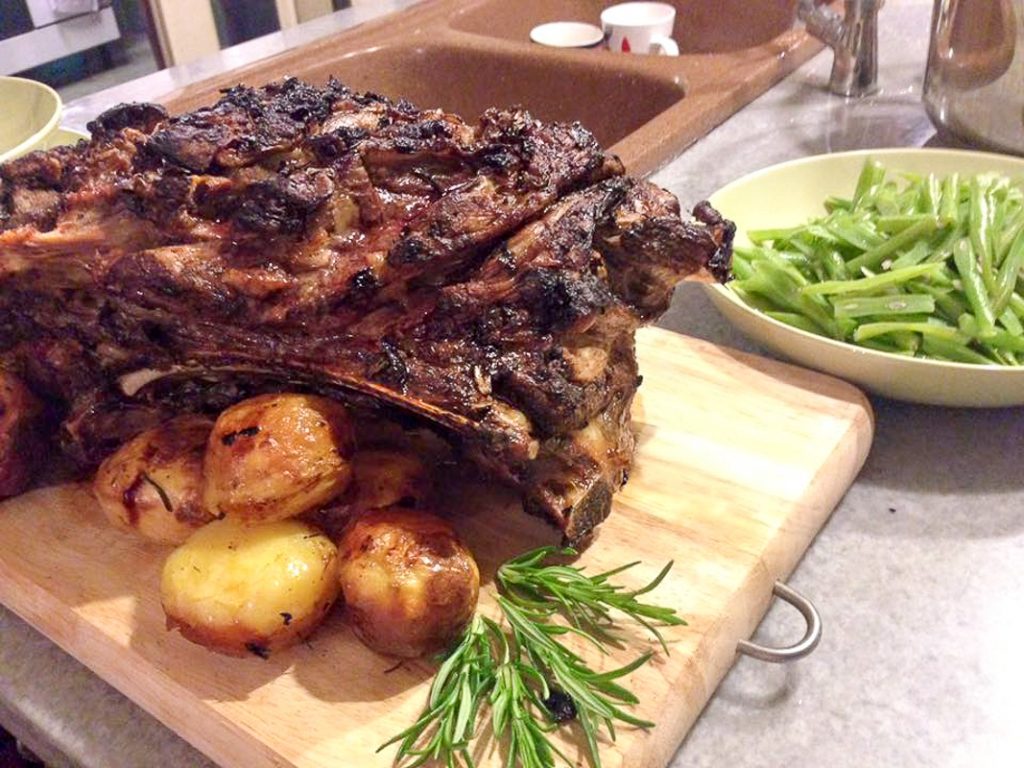 Looking for the ultimate 'foodgasm' after a nice ride out with the guys? Well, head on over to Aunty Aini's Garden Cafe in Nilai and your tummy will thank you for it. Just don't forget to take a quick nap or some strong coffee before riding back home! To know more, head over to Aunty Aini's Garden Cafe Facebook page or their Instagram.
CLICK HERE to take a look at our previous The Weekend Ride article where we covered a very famous eating spot in Penang, Malaysia. Good stuff!
Photo source: Aunty Aini's Garden Cafe Facebook Page